*articles contain affiliate links*
After watching a video at InnovativeNurse.com, I was inspired talk about personal branding for nurses.
Personal Branding for Nures
Most nurses don't think of themselves a brand. I get this. Historically nurses have been able to find work with little difficulty. However, in recent years the nursing shortage seems to be receding and more and more nurses are finding it difficult to secure and maintain work.
Personally, I didn't think of myself as a brand until I started blogging. I didn't realize just how much "selling" I would need to do to promote my brand and ultimately grow in the nursing industry. However, I soon discovered that nurses need to be aware of their own personal brands and work to build them. As a nurse, you have a personal brand. Think of yourself as an independent contractor. You have to make yourself a marketable asset and resource so that a company sees value in you. In short, you have to sell yourself.
But I Love What I Do Right Now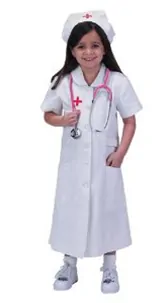 Even if you're gainfully and happily employed, you still need to be aware of your personal brand as a professional nurse. Treat your career as a business and market yourself accordingly. Are you happy with your current income level, your current role, and your current opportunities for growth? Or… Do you want to to do more out of your nursing career? Do you wish to grow in your profession? Do you want your business to be a long-term success with constant growth, or do you want to stay exactly where you are at in your nursing career? What does your nurse mission statement say?
Being Content in Your Role
If you are content with what your current nursing role, pat yourself on the back. I'm envious of you. Life would be so much easier If I could just be content. There would likely be a lot less stress in this world if we could all just be content. Then again, we'd also never innovate, never seek improvements, and I'm pretty sure we'd still be trying to figure out fire, the wheel, and silly things like that… Those crazy non-content ancestors of ours stepped up to the plate and propelled our civilization forward because of their lack of content.
I sometimes wish I could be content. I sometimes wish I could stop wanting to do just a little bit more. I sometimes wish that I didn't care so much. It would certainly be easier. It would certainly be less exciting. But I'm pretty sure it would also be boring.
Not Ready to Settle
For those of you who are not prepared to settle or who want more out of life and your nursing career, personal branding is essential to setting yourself apart from the rest of the nurses who are after the same level of success you are. You have to define yourself a unique asset and market yourself as a vital piece of a healthcare organization's success. You have to believe in yourself and believe in the work you do and can do.
If you don't believe in yourself, how on earth do you ever expect to convince anyone else to believe in you?
Exactly.
Believe in Yourself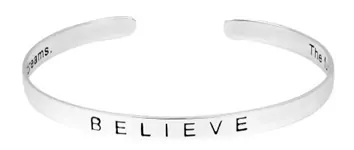 The best tool any nurse can have in their toolbox is confidence.
Your patients, co-workers, and administration will value you for it. Let us not confuse confidence with arrogance, because no one will value you for that. You should be aware of your strengths and use them to provide the best patient care possible.
Market yourself as confident. Even if you are not trying to get another job, use every professional encounter as an opportunity to show someone you're confident in the care you provide. Confidence in your nursing care will improve the relationships you have with your patients and coworkers, and you will be seen as a resource to others. You should always be aware of how you are perceived to others. You never know when an impression you've made can lead to bigger and better things for you and your career.
Be a Little Different and Be Prepared for Parade Rainers
There will always be naysayers.
There will always be parade-rainers.
Be prepared for that.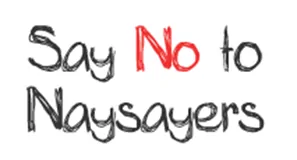 Actions speak louder than words. Rather than just dreaming up dreams, you need to dream up dreams and then put them into action. If you want to set yourself apart, you have to step out on the edge, be a little different, and shine a little brighter than all the other stars. As a nurse, you have already set yourself apart from many with the rigorous education we have attained. However, you also have to consider the fact that you graduated with 100 others people who have the same credentials behind their name. Multiple that by 30,000 and that's your competition. There are over 3 million nurses in the united states and any of them could be competing for the same job you are.
I'll give you a great example of putting your dreams into action.
I wanted to work in nursing informatics. I built a blog. I taught myself some basic database knowledge, researched, researched, and researched some more. I completed my BSN clinicals in an informatics setting and networked like crazy. Less than 3 months after I began seriously looking for an informatics role in nursing, I landed an awesome dream job. I am valued, not only for my skills but for my opinions and insight as well. I get to be part of a great healthcare organization who are doing amazing things for the community but also get to be myself and pursue personal dreams and goals. All of this with my employer's full support.
Is that what you want for your nursing career?
Branding is About What Makes You Unique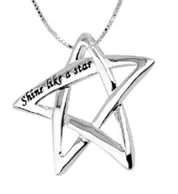 You have to show why your star shines a little brighter. It's not about trying to be better than anyone, but it is about giving your personal best and highlighting what it is about YOU that is unforgettable, unmistakable, and irreplaceable. If you were interviewing for a job, you don't want them to put your resume in a pile. You want them to have conversations about you. You want them to see a spark in you that they didn't see in anyone else. You want them to call the other applicants and tell them to not even bother. You get them to hire you with absolute confidence that you the best candidate for the job.
Determine Your Value and Sell it
Have you ever stopped and thought about what makes you unique, valuable, and an asset to a company? If you haven't, then now is the time. Make a list. Find your top 3  personal attributes (charisma, dedication, focus, teamwork, self-motivation, creativity, team-player, leadership, and so on). Determine how these can be best applied to the nursing role you are after, and work out your game plan. Write your nurse elevator pitch and be prepared to sell yourself whenever the time arises.
Personal branding is an important part of molding your nursing career into what you want it to ultimately be. There are so many things you can do to build an awesome personal brand, and we've only scratched the surface today.
If you want others to see you as successful, you have to see yourself as successful first. Own your expertise today and your job will likely find you!
Personal Branding with a Blog
One of the best ways to develop a personal brand is to create a blog. Fresh RN and I teamed up to write The Nurse's Guide to Blogging to help nurse's everywhere build a strong brand and maybe even business. Get your copy.
The Nurse's Guide to Blogging: Building a Brand and a Profitable Business as a Nurse Influencer