*articles contain affiliate links*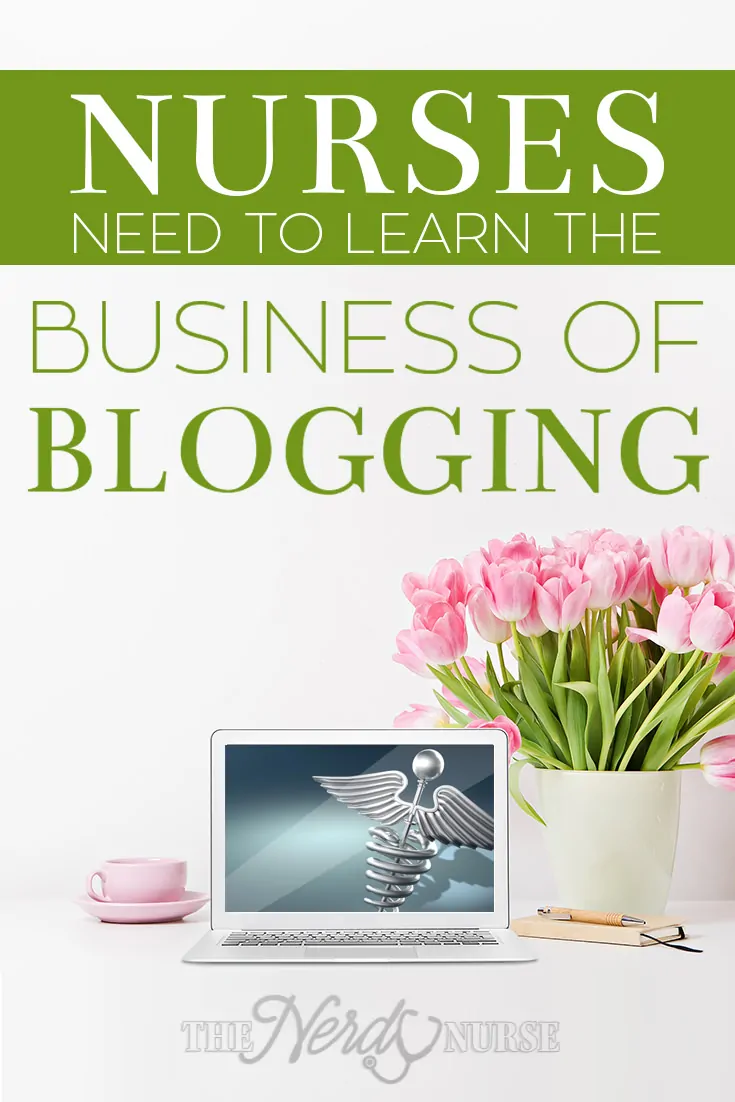 When I first became a nurse, I thought blogs were all about ranting and raving. In fact, that's what I did with my blog when I first got started in 2010. I got on a soapbox and complained or praised things. It wasn't until a year or so into blogging that I realized that a blog can be used for so many more positive efforts including personal branding, business, and thought leadership. Ever since then, I have been learning how to blog in the correct manner while promoting the nursing profession and growing my personal brand. In 2012, I realized that I could earn money from this blog thing. I've been earning an income online ever since!
I have helped many nurses discover blogging, learn more about blogging, and even encouraged some (like my friend Nurse Eye Roll) to come out of the anonymous blogging and social media closet. I've spent countless hours researching the skills, tools, and methods needed to be a successful blogger and have grown a site that attracts over 100,000 visitors every month. It's time that I start lighting more torches in the world and teach nurses the business of blogging.
Nurses Make Great Bloggers
Nurses don't often give themselves the credit they deserve. I encounter this often with nurses who state they are no good with technology, even though they use a computer for 12 hours a day. Being a nurse gives you an advantage because you already know so many of the skills needed to become a successful blogger. Nurses are great at storytelling, education, research, documentation, and critical thinking. They also have excellent customer service and communication skills. Nurses are passionate about patient care and are natural advocates. They have a head start when it comes to blogging and don't even know it.
Why Nurse Entrepreneurs Should Blog
I encounter many nurses that have businesses, but have little to no online presence. They might have a Facebook page or a 3-page website, but they lack a cohesive location that tells a story about their business and their personal brand. Blogs can meet this need and are way easier to start than most people think. A blog is also easy to update with content that can attract localized and national customers to any Nurse-owned business.
Why Every Nurse Should Blog
A blog allows nurses to build a personal brand online. This means that when someone Googles you, your will appear in the manner you want to be reflected. Keeping positive search results in the top fo Google is useful when applying for a job. Potential employers almost always research applicants online and they you want them to see positive and accurate information about you. Beyond just appearing online in a positive light, you can also use blogging to advance your career by becoming a thought leader on a topic. For example, a nurse wellness coach can build a personal brand online through a blog that promotes wellness and demonstrates his or her expertise on issues and topics that relate to wellness. Thought leadership can ultimately lead to new job opportunities, new relationships, and even a boost in salary.
How To Start a Nursing Blog
Now that you're thoroughly interested in starting a nursing blog (or growing an existing nursing blog) let's talk about the how! In the coming months, I will be writing more content focused on blogging, social media, and personal branding online. If you're interested in learning more today, take a look at my Blogging Tools page to see the hosts, lead tools, and some of the other plugins I recommend. If you are just starting out take a look at my guide on How to Start a Nursing Blog to get the groundwork started. However, if you want to get a jump start on things, I would like to invite you to attend a live training session at the National Nurses in Business Association (NNBA) conference this fall. During a 5-hour pre-conference workshop Kati Kleber from FreshRN and myself will dive into all the tools you need to identify your purpose and brand, start and grow a blog, leverage social media, create and market quality content, and discuss some practical considerations as well.:
Business basics of blogging
How to create and market quality content
How to build a community who trusts you
Branding and consistency
Time management, prioritization, and delegation
Monetization
I hope that you will join us in Las Vegas from September 27th-29th for the NNBA Pre-Conference "Nurse Blogging 101: Growing a Profitable Business and Community." Take a minute to look at become a member of the NNBA.
By purchasing a membership in the NNBA you will receive access to a network of over several thousand nurses, leaders, and mentors, you'll have the support, advice, and encouragement of colleagues who share your experience and aspirations. NNBA members benefit from a wealth of resources and services dedicated to advancing and promoting nurses' success in business.


Do you run a nursing blog? Share a link to it in a comments below. If you're thinking about starting a nursing blog, what questions do you have?
Save
Download Nurse Bingo Today!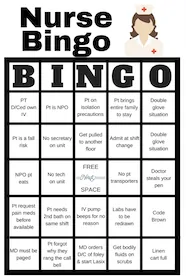 Liven up any shift with a fun game of bingo. See who can fill a row first!
Fill a whole card and lose grip with reality.
Your privacy is protected. We will never spam you.