*articles contain affiliate links*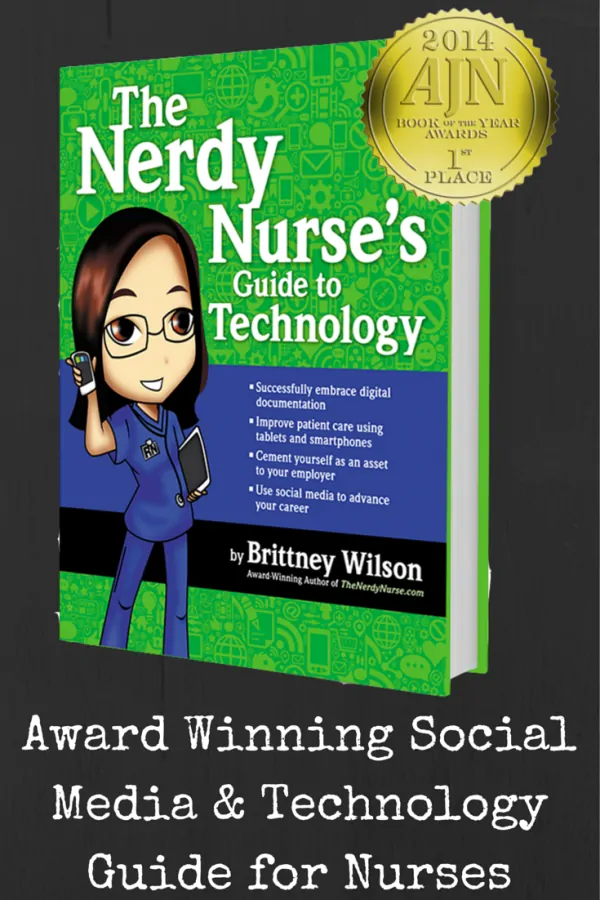 The Nerdy Nurse's Guide to Technology has been awarded first place in the 2014 AJN Book of the Year Awards in the Information Technology/Social Media category.
I am sincerely honored and grateful that the American Journal of Nursing has selected my book as one noteworthy in the year 2014. To have my little technology and social media guidebook alongside textbooks and other prestigious nursing publications is mindblowing. I am thankful to all of you who have supported The Nerdy Nurse over the years.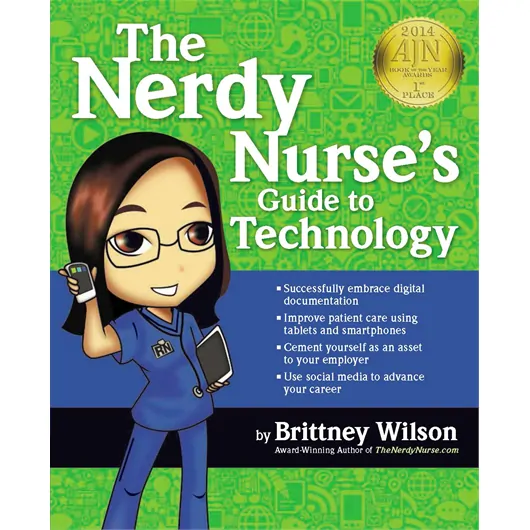 Peggy L. Chinn, PhD, RN, FAAN, professor emerita, University of Connecticut School of Nursing, Storrs, CT. selected the book and states:
This is an entertaining and accessible book many nurses will find useful—particularly those who live by the rule "When all else fails, read the instructions!" Throughout the book,
Brittney Wilson gives readers "tech tips" and "nerdy notes" to help overcome the fear and confusion that many "digital immigrants" feel. (Our grandchildren are "digital natives" who probably will never need this book!) The book assumes previous understanding of basic computer tasks such as word processing, e-mail, and doing business on the Web. The nine chapters walk readers through subjects such as social media, electronic documentation, mobile devices, and the more advanced features offered by Google. As with any print resource these days, some of the information is already out of date, and you will find that some excellent digital tools are not addressed. Wilson focuses on Windows operating systems, but the tools she explains (such as the Google resources) apply to both Windows and Macintosh systems.

Speaks directly to the reader to help overcome fear and confusion about using computers in general and electronic documentation.
Includes chapters on mobile devices and how to use them effectively in a clinical setting.
Explains social media and why being engaged online is both important and necessary for all nurses.
Tools for Technology and Social Media Success
Nurses are constantly asked to face new challenges without little training or guidance from their employers. Technology and social media are areas where many nurses struggle because they don't have to the tools they need to be successful. The Nerdy Nurse's Guide to Technology can help nurses feel confident in a digital world. Pick up your copy today.
Download Nurse Bingo Today!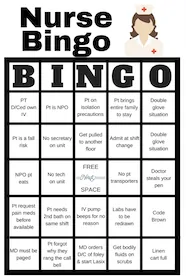 Liven up any shift with a fun game of bingo. See who can fill a row first!
Fill a whole card and lose grip with reality.
Your privacy is protected. We will never spam you.