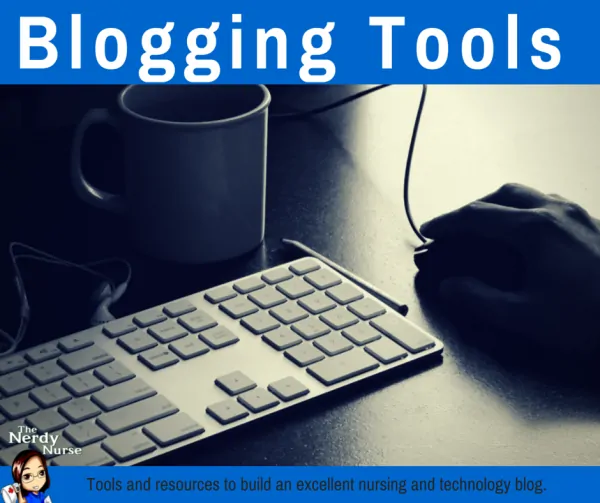 To run a successful nursing and technology blog, we've utilized several blogging tools and resources. Many of these are free services, but there are also some that require a fee. The best things in life may be free, but sometimes you have to pay to get the good stuff in the blogging world. As with all links on this site, those included here may be affiliate links.
Hosting
Lightning Base

I recommend Lighting Base for blazing fast managed WordPress hosting. Plans start at $10 per month. I've had a few hosts in my 5 years of blogging and the response time from Lightning Base is faster than any other hosting provider I've ever had. They will transfer one WordPress site for free and include daily full backups in your hosting plan.
Bluehost
If you're new to blogging and want to get started quickly and at a lower cost, consider using a host like Bluehost. Their plans are usually around $7 per month but can be gotten on sale for as low as $3 a month with a free domain name. I've written a tutorial on how you can start a blog in just 3 easy steps.
StudioPress Sites
A newcomer in the space of hosting, but certainly a reliable partner in the blogging space is StudioPress Sites. The idea started as a "Squarespace for WordPress sites" meaning it wanted to provide the simplicity of Squarespace or Wix while providing the robust functionality of WordPress. If you're looking for a SUPER simple way to start blogging, this is likely the platform for you. Find out more in Introducing StudioPress Sites: WordPress Made Easy … Without Sacrificing Power or Flexibility
Domain Registrar
Name Cheap
Name Cheap provides some of the more affordable domain name registrars with free who-is protection. This protection is vital as it protects your phone number and address from being easily discovered. Seriously, before I had this I got weird phone calls.
WordPress Themes
Genesis by Studio Press


The Genesis Framework, by Studio Press, provides highly customizable and SEO optimized WordPress theme that many bloggers swear by. I have been using Genesis themes for years and thrilled with the results.
This blog uses the Genesis Framework and the Magazine Pro theme.
Many specialty plugins have been created to make Genesis super customizable even for the most novice bloggers. I recommend using these free Genesis plugins:
Email List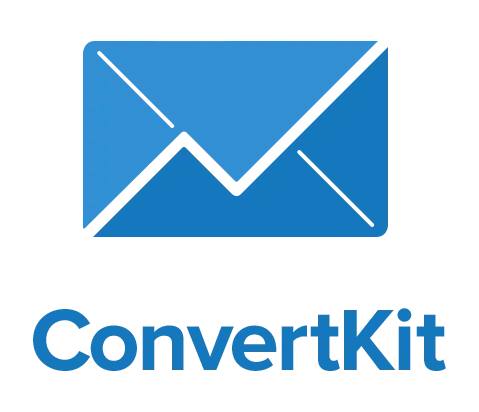 An email list is a must-have for a successful blogger. It consistently performs better than almost any other referral source for most bloggers. The great thing about it is that you can know for sure whether your audience is seeing your posts. On social media, you pretty much just have to hope that the algorithm will show you favor. I've used a few different lists, but I've settled on ConvertKit. I like that a lot of automation is built in. I also like that I can have multiple lists, but not get charged for duplicates as it handles these by simple tagging. I would definitively recommend it. Check it out.
Lead Capture and List Building

One thing that you'll learn about blogging and having an online business is that you need a list. A list can be one of the most valuable and profitable tools for a blog or online business.
The best (and one of the most affordable) tools for lead capture is Thrive Leads. This tool gives you the ability to do many different types of lead capture including a ribbon, pop up lightbox, and many more. You can highly customize opt-in forms with images custom fonts and icons, and it integrates with all the popular mailing list providers. You can even select on which pages these opt-ins appear. My favorite thing about this tool is it is a one-time fee. Find out more and sign up now: Thrive Leads
You can also check out their visual content editor,  landing page tool,  and get a free RAPID landing pages mini course.
Stock Images and Photo Editing
You should never assume that a photo you find on Google is free to use. There are a few sources that provide free-to-use images, (like Unsplash and Pixabay), but purchasing images generally, yields better results and confidence knowing you're totally ok to use the images. You can get good quality stock photos for about $1 each on Deposit Photos and 123 RF.
Editing images is not rocket science. Unfortunately, it's one of the things that many bloggers skip. A picture is worth 1000 words and Pinterest traffic is worth thousands of views (and dollars). So pin-worthy images are a must. You can use Canva and PicMonkey to create beautiful pinnable images for your blog.
Creating Courses
Creating a course to share your knowledge is a great way to grow your brand and increase your income. You can create free courses as lead magnets or sell courses.
Teachable – One of the most powerful online course building tools online. Integrated affiliate program with focusing on video-powered courses.
Ad Partners
I've tried a variety of ad partners and exchanges. Historically I've used Google Adsense and usually earned less than $1000 a month. I switched to Ezoic in the fall of 2017 and have seen huge growth that has nearly tripled my earnings from passive ad income. I'm earning $2000-3000 a month from ads now. I highly recommend Ezoic.
Affiliate Programs
There are many affiliate programs you can partner with to promote products related to your niche. My favorites are Amazon, Etsy, and several programs supported by ShareASale. Amazon is pretty straightforward, as Amazon manages it. Etsy requires a bit of understanding. To join the Etsy affiliate program, you will need to join Affiliate Window. I really love this program because the affiliate code is handled through javascript so you don't have to code each individual Etsy link. Just apply the code once and write normally.
Adding Amazon links to your page can be a huge page. For years I've done this manually and spent hours upon hours searching, updating, and inserting links. But I've finally found the perfect tool to streamline this entire process and cut the time it takes to insert Amazon length by over 75%. Easy Azon allows you to insert Amazon links, product images, and Buy it Now buttons without ever having to leave the WordPress dashboard. If you review products (including books) this is a must-have tool! It's super easy to use, VERY affordable, and worth every penny. Get a copy.
If you want to create beautiful product displays that convert traffic into buyers, Easy Product Displays (EPD) is one of the easiest ways to do it. Creating a grid of similar products including buy buttons is super simple. I this is conjunction with Easy Azon.
Proofreading and Grammar
I have recently discovered an AMAZING tool that helps improve grammar everywhere on the web. It analyzes anything you write in a browser, and the premium version will even do it inside Microsoft word. I just started using this Summer 2015, and it has made a huge difference in the clarity of my writing and the confidence I have when publishing blog content or submitting freelance posts. It even helps catch errors before I publish social media posts. It's called Grammarly. There is a free version with a Chrome extension, but the paid version is well worth the additional proofreading and grammar checks it provides.
Task Management
One of the most difficult parts of maintaining a blog is keeping track of all the "stuff" that must be done. I'm a digital girl, so paper checklists are out. I was thrilled when I discovered Gqueues. It provides one of the most robust task management systems I've ever used. What's even better is that it has complete integration with Gmail, Google calendar, and a mobile app. I really like the ability to have repeating tasks and give tasks as an assignment to VAs all in one system. Although there is a free system, the upgrade to the premium is well worth it. It's the best $25 I spend in a year! Check out Gqueues today.
Keyword Research and SEO Planning
One of the biggest mistakes that nurse bloggers (any blogger, really) make is not focusing on SEO and keyword research. SEO is a crucial step to creating a blog that gains and maintains traffic. Unfortunately, discovering keywords you can write content to rank for easily can be overwhelming and frustrating. Fortunately, there are many tools available to make life easier.
I've used countless keyword research tools from the Free Google Keyword planner to SEMrush.
My current favorite, because of its affordability and function, is SERPstat. It provides nearly all of the functionality that SEMrush offers, but at a fraction of the cost. If someone asked me my secret weapon on blogging, I would tell them it was SERPstat.
Others I have tried and found to be reasonably useful include:
Most offer trials. I suggest testing a few to find the one that is right for you.
Social Media Tools
For Pinterest scheduling and growth, I'm a big fan of Tailwind. It allows you to automate pinning throughout the day. you also have the ability to schedule a pin to multiple boards at one time.
Social Shares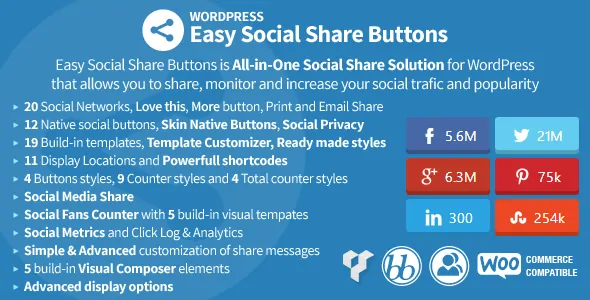 I have scoured the internet for months trying to find the best social sharing WordPress plugin. I have finally found it: Easy Social Share Buttons for WordPress. This is the plugin currently in use on The Nerdy Nurse to produce the floating share buttons with counts. It also creates the nifty follower tally that can be found below my picture in the right sidebar. That feature alone was worth the $14 price of admission.
This plugin has so many options for customization and even includes the ability to have a follower/like counter on your site.
Webinars
If you want to create live, recorded, and automated webinars, Webinar Ninja is one of the best tools you'll find.
Discovering New Apps and Tools
My favorite resource for discovering new apps and tools is AppSumo. They feature apps that can help you with a variety of areas on your blog or website. They usually provide a lifelong subscription to a service for between $29-49. This often saves thousands off these products. They also offer a generous money back guarantee which allows you to test the products to ensure they are a good fit for you. They also have a service called BreifCase which allows you to subscribe to a boatload of services for a mere $49 a month. AppSumo is where I discovered SerpStat, WebinarNinja, and many of the other tools I use to run my business.
We'll keep this page updated with more blogging tools as we use them.
Save