*articles contain affiliate links*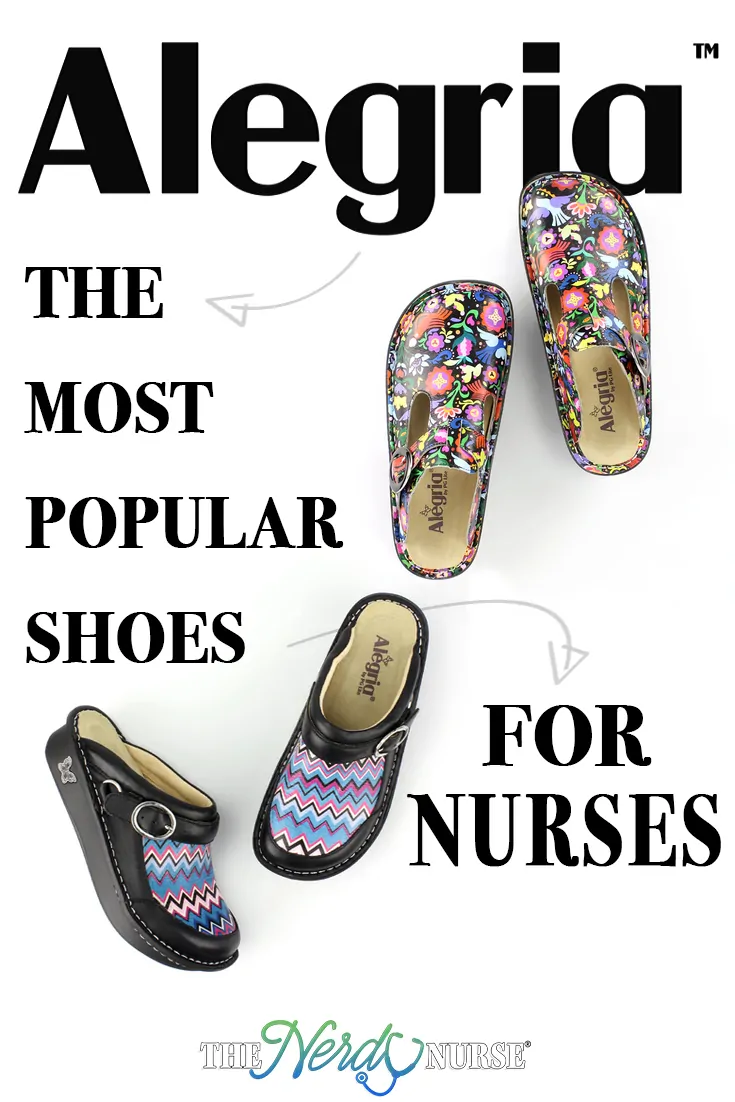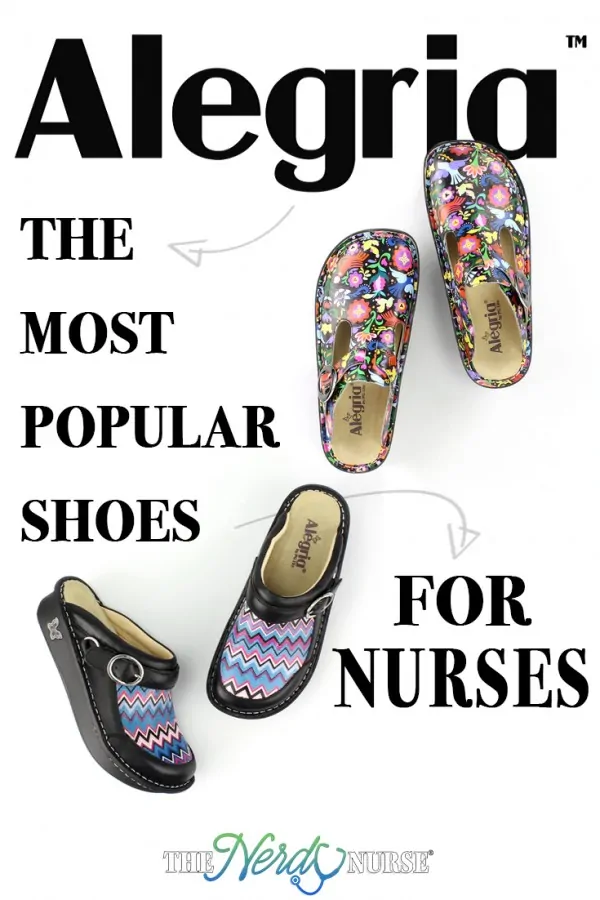 When you work on your feet all day long it's important to have shoes that are comfortable. However, a nurse shouldn't have to sacrifice style all in the name of comfort. Luckily, these days there are many nursing shoes that are both stylish and comfortable. Nursing shoes that meet both of these requirements are generally pretty popular and the Alegria Clog, and other Alegria styles, are generally considered to be the most popular shoes for nurses today.
But what makes the Alegira Clog the most popular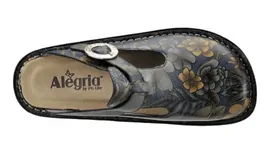 nursing school? What about them is so spectacular?
I'm sure you've seen this popular style worn around the nursing unit. Even so,  you might not have been convinced enough to fork over the cash. That's understandable, as many nursing shoes can be very expensive and may not be right for everyone's feet. However, I have not met a single nurse that hasn't loved their Alegria Clog. In fact,  many nurses swear by these shoes for their superior comfort and cute patterns and designs.
Here are some Amazon reviews from others about these comfortable nursing shoes:
I am an RN. I got rid of all my other shoes including Nike Shoxx, Skechers, Crocs, etc once I tried these shoes on. My feet, ankles and legs are not fatigued after running around all day. I swear by them. They do have a tendency to squeak because they are leather but if you remove the liner and sprinkle baby powder underneath it takes care of the problem quickly. I own several pairs and continue to buy them in different designs. My coworkers and patients love them!


Wonderful shoe I am a hairdresser on my feet all day and these shoes are great and stylish I get complements all the time,I'm told they look better on me when I where wider and longer pants. They have saved my life I am in a lot of pain at the end of the day with reg. shoes and now that I have these my back and feet no longer hurt. HIGHLY RECOMMENDED


I tried on these shoes on a whim because of the fun bright colors, not really thinking I would purchase a pair. I couldn't believe how comfortable they were and how cute they look on. I purchase two pairs and wear them all the time. Several of my friends have now purchased them and love them. The variety of colors are really fun, too. So far, they are very durable.


I'm an RN and spend anywhere from 8-16 hours a day on my feet. These shoes combined with compression socks allow me to run around all day without having any foot pain. Plus, the pattern is really cute. I previously bought Danskos and they hurt my arches. I'd definitely recommend these for anyone that is on heir feet a lot. Great quality, cute patterns and the perfect amount of support and cushy soles. Fast shipping too.
Nurses rave about how these shoes save their feet and backs from the aches and pains that they've experienced with other shoes. As an added bonus they come in a ton of cute colors and patterns. There are also several other styles available including the following:
Price:
$59.90 – $120.00

Price:
$62.10 – $119.95

Price:
$53.10 – $113.95

Price:
$68.70 – $123.49

Price:
$86.90 – $110.00

Price:
$68.36 – $122.55

Price:
$117.45 – $130.00

Price:
$58.95 – $120.00

Price:
$69.00 – $120.00

 

Price:
$69.90 – $89.95

Price:
$69.00 – $110.00
From AlegriaShoeShop.com
The great looking clog style features a polyurethane rocker outsole that "rocks" you from heel to toe for less foot stress. The outsole works with the cork and latex memory footbed for better posture. Extra roomy fit gives toes plenty of room to stretch out and relax.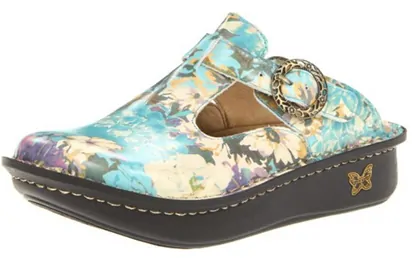 Here's an added bonus of the Alegria Clogs: You can replace the soles! While you may be able to attempt this in most sneakers, many nurses shoes do not allow this and this can make your old nursing shoes feel like new again!
Check the video to find out more about the popular Alegria Nursing Shoes.
Have you ever worn the Alegria Clog? What did you think of them? Would you recommend them to a friend or coworker? Sound off in the comments below!
Download Nurse Bingo Today!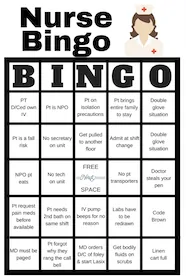 Liven up any shift with a fun game of bingo. See who can fill a row first!
Fill a whole card and lose grip with reality.
Your privacy is protected. We will never spam you.