*articles contain affiliate links*
Most people know that blogging is an excellent way to tell stories and share information. It places power with individuals and allows anyone anywhere the ability to have a voice. But even thought it's a great medium for storytelling, can nurses who blog use their online presence to improve the nursing profession? Can they use their voice to connect with others nurses and make a positive difference?
I often see blogs that are mindless ramblings and recounts of the day that are seem to be posted out of obligation rather than with purpose. I have been guilty of this myself both online and off. Just talking to hear myself talk or blogging to put a new post up just so something is there. But I know this doesn't provide any real value.
Having a voice without having a message is pretty much useless. What's the point in talking if you aren't really saying anything?
I think that nurses bloggers have to be particularly aware of this likely criticism. It's pretty much the norm to hold nurses to impossible to reach standards. Nurses who blog are often help to those same expectations as well.
But I don't think these expectations should be completely disregarded. There is good reason to examine the words you put on the internet to see if they provide value. For nurses, I think it's also important to examine the words so that our profession isn't represented poorly either. Although there are are some nurse bloggers who disagree with me on this, I feel that we have an obligation to the nursing profession to use or blogs for good and to help others rather than just ourselves.
Nurses who blog have the ability to add real value to the internet. We have platforms to raise awareness of issues that nurses face every. We have an opportunity to offer suggestions and solutions that others may not have thought of. We have a chance to make a positive difference in the nursing profession.
Take Charge of Your Nursing Career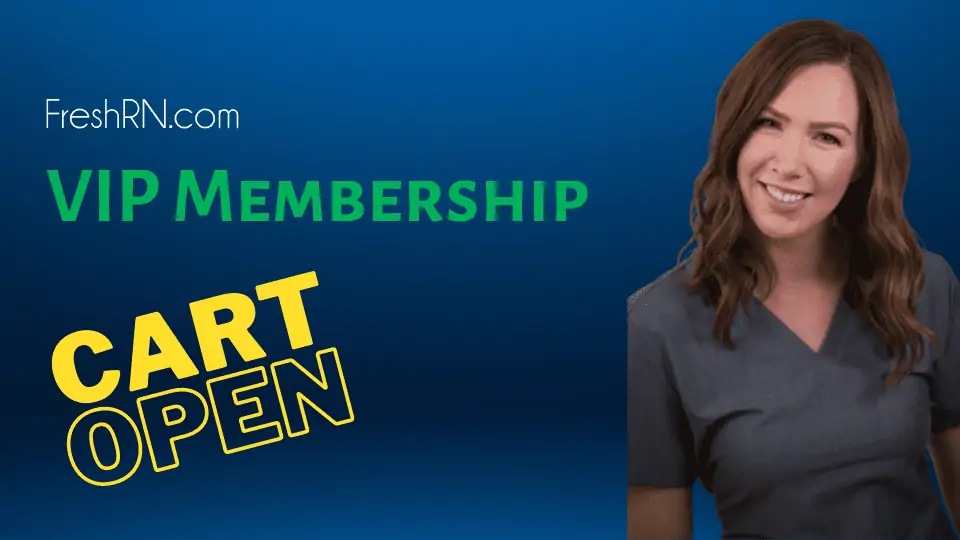 Your first year as a nurse is daunting. You need someone in your corner telling you what your managers really need from you, helping you learn to interact with your preceptor, and really just manage your life. Find all that an more with the FreshRN VIP - Membership.
I'm Ready to Thrive
Blogging is modern storytelling that can reach bigger audiences more quickly. Nurse bloggers can tell their stories to help other nurses find strength and feel more empowered. They can share opinions and ideas and get conversations started.
It's not enough for us to complain around the water cooler about the things we hate about our profession. We have to make a bigger commotion. We have to offer solutions. We have to connect with others and form movements. Blogging makes this easier than ever to use storytelling to empower nurses to make a difference both online and off.
Download Nurse Bingo Today!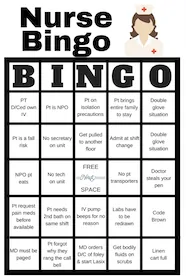 Liven up any shift with a fun game of bingo. See who can fill a row first!
Fill a whole card and lose grip with reality.
Your privacy is protected. We will never spam you.