*articles contain affiliate links*
Nursing is a fantastic career for a multitude of reasons. One of my favorites is the possibilities and flexibility available in the profession. There are so many pathways in nursing and thousands of things you can do with a nursing degree. There are nearly as many ways to get you there, in terms of education, certifications, and specializations. What is right in nursing for you may not be right for everyone.
While it is perfectly acceptable to practice as a nurse with an LPN or ADN  nursing degree, there is much to be gained from furthering your formal nursing education. One of the primary benefits of higher education in an increase in salary. However, it should be noted that the salaries listed on this infographic will vary with the area of the country you live in and your years of experience as a nurse. I also think it's relevant to mention that at the hospital I formerly nursed at, there was minimal difference in pay between an ADN and a BSN prepared nurse. There was, however, more opportunity for advancement within the organization with a BSN degree.
If you've decided you want to be a nurse, or you want to further your nursing education, the infographic below does a great job of displaying the paths one can take in pursuit of their nursing dreams.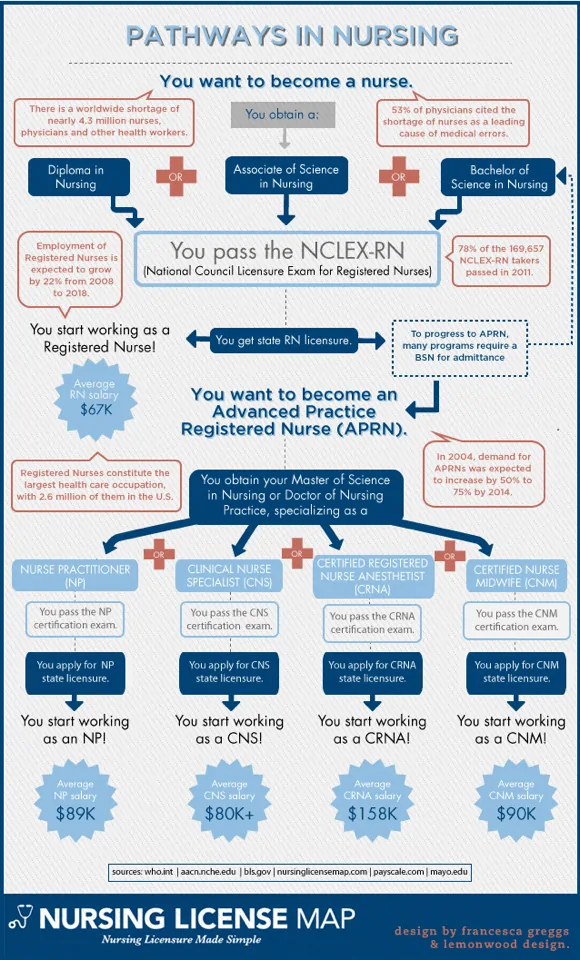 Brought to you by Nursing License Map and Nursing@Georgetown.
What Pathway Have You Taken In Nursing?
Where are you at in your nursing education? Where do you want to be?
Download Nurse Bingo Today!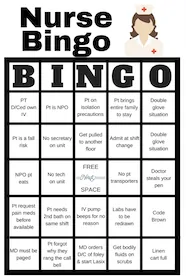 Liven up any shift with a fun game of bingo. See who can fill a row first!
Fill a whole card and lose grip with reality.
Your privacy is protected. We will never spam you.