*articles contain affiliate links*
Making money on the internet is not a myth. But it's not as simple as paying $19.99 to have Freddy in India set you up a website and have it go on autopilot, either. Making money online takes work. Nothing worth having in this life is for free. And blogging for cash is no different.
Many people have looked to blogging as a way to generate income. When I first starting blogging I never ever thought about making money. For a very long time I felt as if I wasn't supposed to make money from it. This sort of coincides with how I sometimes feel guilty that I get paid to work as a nurse. Something inside me always told me that people would or already were judging me harshly for receiving compensation for caring for others, or in this case, blogging.
But there comes a point in time where you have to decide for yourself if you are ready to make money doing what you love, and once you do, then you'll be able to come to peace with yourself. Remember it's not others that have to make sure you are able to sleep at night; it's you. Be honest, have integrity, use disclosure, and put effort into it, and you too can be successful at blogging for profit.
So let's get to the point, shall we?
Let's assume you've already started a blog and are writing pretty regularly. If not, this post is not for you. There are tons of "How do I start a blog" articles and how to start online business articles. There is one at HowToGetBy.com that may be helpful to you.
Ready? OK
How exactly do you make money blogging?
Work!
Ok. Hah! That's the honest truth, though. It's going to take effort and there is really no way to get around that. But I will at least save you the large amounts of googling that I had to do to figure this stuff out.
3 Proven Methods to Generate Income With a Blog
Google Adsense, Affiliate links (Amazon, VigLink, and Skimlinks are the ones I personally use), and private advertising and sponsorships are the primary ways that TheNerdyNurse.com generates revenue.
Now you will need to decide if you are wanting a supplemental income or if you are wanting to quit your day job. Because that will make a difference in the amount of time and effort you put into your blog. Personally I really enjoy my day job and have no desire to quit. In fact, I actually used my blog to get my current day job as a clinical informatics specialist. For me blogging provides supplemental income to satiate my technology desires and provide my family with a few extra perks every now and then. But I don't at all depend on the income to make ends meet.
So if you're wanting to blog full-time, you'll want to take these instructions and multiple them several times over on several different blogs with several different topics.
Make Money Blogging with Google Adsense
Sell advertising on your blog through Google Adsense. Sounds easy enough right? Just sign right up and start placing banners and links, and the Benjamins will just start rolling in, right?
Well… no… not exactly.
To be honest, when you first start blogging, and if you have less than 500-1000 hits a day, you might only be getting pennies a day. But if you work at it a while, and your advertisers are relevant, then you'll slowly notices the hits and clicks increase as your traffic and google page rank grow in tandem. As you continue to grow you'll notice at each click can be worth over a dollar at times, and that certainly does add up. If you're lucky it can be several dollars, and I've heard it can be over a hundred dollars if youre in the right niche.
Just for one relevant and unsolicited ad click, $100?
Wow. That's Awesome. Right?
You bet your right foot it's awesome!
Make Money Blogging with Affiliate Links
There are several ways you can make money using affiliate links. One is the most efficient and proven systems is simply by using Amazon affiliates. This is one method that has been proven by countless other bloggers to be a successful business model. Darren Rowse makes over $50,000 a year on this alone. And I don't know about you, but where I come from, $50k ain't nothing to sneeze at. But it takes a while for the earning to add up, according to the Pro Blogger himself. Starting early and creating links with your blog with nearly every post is an easy way to do this.
But how do you create links to amazon in every post while maintaining integrity, being genuine and authentic?
Images!
Nearly every post you write should contain some sort of image to make it attractive and to break up the monotony of boring text. And there is always the trouble of making sure you accrediting content appropriately. You don't want to go and get yourself sued over a copyright infringement you didn't even know you were committing. So save yourself some time and effort and let Amazon product images do the work for you.
They have something for any topic. Perhaps you are wanting to write a blog post about how tasty you think unicorns are and are looking for that special image that shows specifically unicorn meat.
Take Charge of Your Nursing Career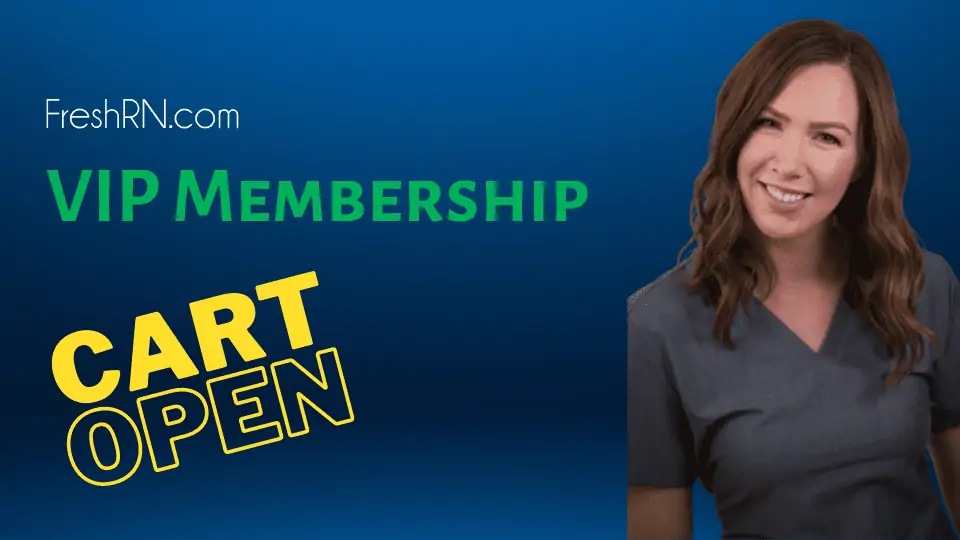 Your first year as a nurse is daunting. You need someone in your corner telling you what your managers really need from you, helping you learn to interact with your preceptor, and really just manage your life. Find all that an more with the FreshRN VIP - Membership.
I'm Ready to Thrive
They have it.
It's canned, mind you, but it's unicorn meat all the same.
There are also passive and nearly effortless ways to have affiliate links as well. Services link VigLink and  Skimlinks will automatically affiliate links for you. Even Amazon links. But they do take a portion for the commission for doing this. I've written in detail about how VigLink makes this possible.
Making Money Blogging with Private Advertising and Sponsorships
There are several different ways to do this. You can start off by joining several different communities and sites where different brands and sponsors are looking for a group in which to help spread word about a product or service. After you have been blogging a while, specific brands and companies will start to seek you out independently.
This can prove to be your most substantial form for income, but for me it is often the least reliable form as well.
You can also seek out individual advertisers to sell text links or other advertising space.
Disclosure and Honesty
Disclosure is Important. Make sure you have a disclosure on your site and in particular on specific posts if you have been directly compensated for them.
Blog with passion, integrity, and commitment and the money will come.
Disclosure: This is a sponsored post. Opinions stated are my own. Affiliate links are my own as well. 
Download Nurse Bingo Today!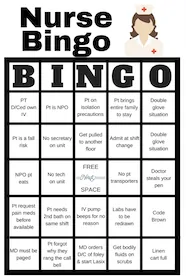 Liven up any shift with a fun game of bingo. See who can fill a row first!
Fill a whole card and lose grip with reality.
Your privacy is protected. We will never spam you.