*articles contain affiliate links*
Since writing this post I have started using Skimlinks to affiliate links. I have seen higher revenues and better results overall. 

If you're anything like me your initial reaction to the term affiliate marketing isn't one of great affection. It's likely one of annoyance or frustration. Or perhaps you're worried that if you become an affiliate marketer you'll lose the value of your words. You'll somehow abandon all integrity. Or maybe all your readers will abandon you. You'll become a slave to CPA, CPC, and all those other acronyms that internet marketers spout off.
But it doesn't have to be that way. You don't have to be a sleaze to be an affiliate marketer. And your blog is work, so why shouldn't you be compensated for your influence?
I want to take a few minutes to talk to you about affiliate marketing and introduce to you a company called Viglink. I want to share this with you because I think it will be helpful to you, your readers, and you deserve to be compensated for your work and words. This is the easiest and least intrusive way I have ever had the pleasure to monetize my blog with.
Do you Blog from the Heart?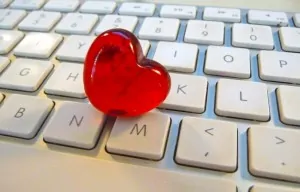 Do you give your honest opinions about products or services on your blog? Do you talk about items you personally own and encourage others to get them do? Do you link manufacture websites, iTunes, Amazon, or any other sites?
Do you have affiliate tags on all those links? You're advertising for those people for free you know. And if you've been blogging for any amount of time and want to see any real income out of it (because it can does, and will happen if you want it to) then you are likely already participating in affiliate marketing be it through Amazon or another resource.
You Work For Free?
Oh you aren't? You work for free? Oh… no you think affiliate marketing is intrusive and a hassle? You also think your readers don't want a sales pitch right?
Affiliate Marketing Sleaze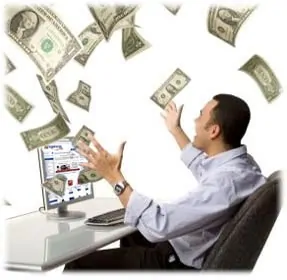 Affiliate marketing is typically scammy and sleazy. There's always some elaborate page about all the checks you are going to get and at least 1 or 2 videos, HUGE unattractive fonts, and images of the giant home, new cars, and all the cash you are going to earn when you purchase their $99 program. But wait if you act now you can have the program that never works, and will just be a series of email or videos that tells you everything you already know or that can easily be googled for free.
Entire Blogs Just a Sales Pitch?
OH but won't you buy my Ebook.- oh geez. If I see one more offer for a free e-book or an exclusive mailing list, well I guess I'll do nothing, because I'll probably see one in the next 15 minutes. But I personally like to read blogs that are blogs and not just an effort to make a sales pitch. I like to read the words of others that I can identify with, and I want to hear their opinions about products because they like or dislike them and not because they are hoping to gain a commission off me.
Blogging is Work, Compensation isn't out-of-line
But I do think that those bloggers should be compensated for their time, energy, and effort they put into the often elaborate and detailed reviews. I think that if someone purchases an item because of their influence, they should be compensated. I also think it would be easy for them, and non-intrusive to me. Other than a disclosure on their page, my experience should not change just because they used affiliate links.
Manual Affiliate Programs Are a Pain
I have tried google affiliates, linkshare, clickbank, and a few others. They work. But you have to specifically seek out individual products and to me, once you've done that the entire flow of your writing changes. Once you know you are writing content specifically so you can put an affiliate link on your blog, it just looses some of the value. Your words have less power, they don't come off as authentic. Plus, honestly, it's a HUGE hassle. You have to apply to each individual vendor and wait to be approved. So your little blog posts sit pending in your draft box waiting for a vendor to approve you… but what if they don't. Well, you wrote the post, might as well publish it anyways. It sure would have been nice to save all that time and effort and just post good content, right?
Viglink To the Rescue
What if with one simple WordPress plugin (or comparable option for Blogger, phpBB, Tumblr, TypePad, or vBulletin ) every link on your blog would potential become an affiliate link? No coding. No manually changing or adding. And the user experience wouldn't change at all for your readers. Actually, the links don't even change. All that happens it adds a tracking code to your links that tell a website that you sent them there. If they buy a product, you get a percentage.
The nice thing is that if you already have affiliate links on your blog, they don't touch those. And now you will never again have to wait for approval from an affiliate.
What's in it For them?
They take a small percentage of your profits. How much? It varies. But I can tell you that for a $2.99 iTunes app I made $0.18. Heck for a free iTunes App I made $0.11. For a ZAGGfolio I made $15.00 . Considering I had to do no extra work to get this, I think it's well worth whatever little they are keeping for themselves to aggregate all these affiliates into a passive program.
Are your interests peaked?
Who Are Their Merchants?
A few I know of: Zagg, Amazon, Ebay, iTunes, Bestbuy, Kodak, Newegg, Macys, Gamestop, Walmart and the list goes on.
There is a also a tool to specifically check for merchant coverage if you want to know if a company is included.
What's in it for Me, and well, you too!
If you sign up through viglink via my site/affiliate link I get 10% of your sales for the first year. They don't take it away from you. They take away from their percentage to give it to your referer, like most other referral programs. And honestly, you can stand to make a lot of money off this alone. When you sign up, and post the disclosure logo on the page, or talk about viglink, you'll get the same referral rate on anyone you send their way as well.
What's in it for Them?
Straight from the horse's… er… Viglink's mouth:
There is no up-front fee for using VigLink so you can try it without risk. For all links we affiliate, VigLink takes a 25% cut of the commissions a publisher earns. Commissions for inserted links vary and depend on the brand, merchant and product, as well as how often the click results in a sale. In some cases an account is referred to us by someone else, either individually or through a distribution deal. (And of course VigLink is a merchant in it's own software so any links to VigLink on a site running VigLink are automatically affiliated.) Referral commissions are usually 10% and they always come out of VigLink's portion, so a publisher is never worse off for having been referred than if they'd approached us directly. Some merchants wait a week or more to report revenue, so these totals may not be final.
What are you Waiting for?
So Sign up and Blog with Integrity, Honesty, and Passion without having to stop and find the appropriate affiliate links for the brands and products you love.
You'll thank me later. I promise! Viglink has be the best, easiest, and my lucrative monetization I have ever participated with in my blog and I want you all to join and feel free to blog and get a bonus dollar or two every now and then!
If you use Viglink or sign up, I would love to hear from you in the comments below. Also if you have any questions feel free to ask, I'll do my very best to help you out!