*articles contain affiliate links*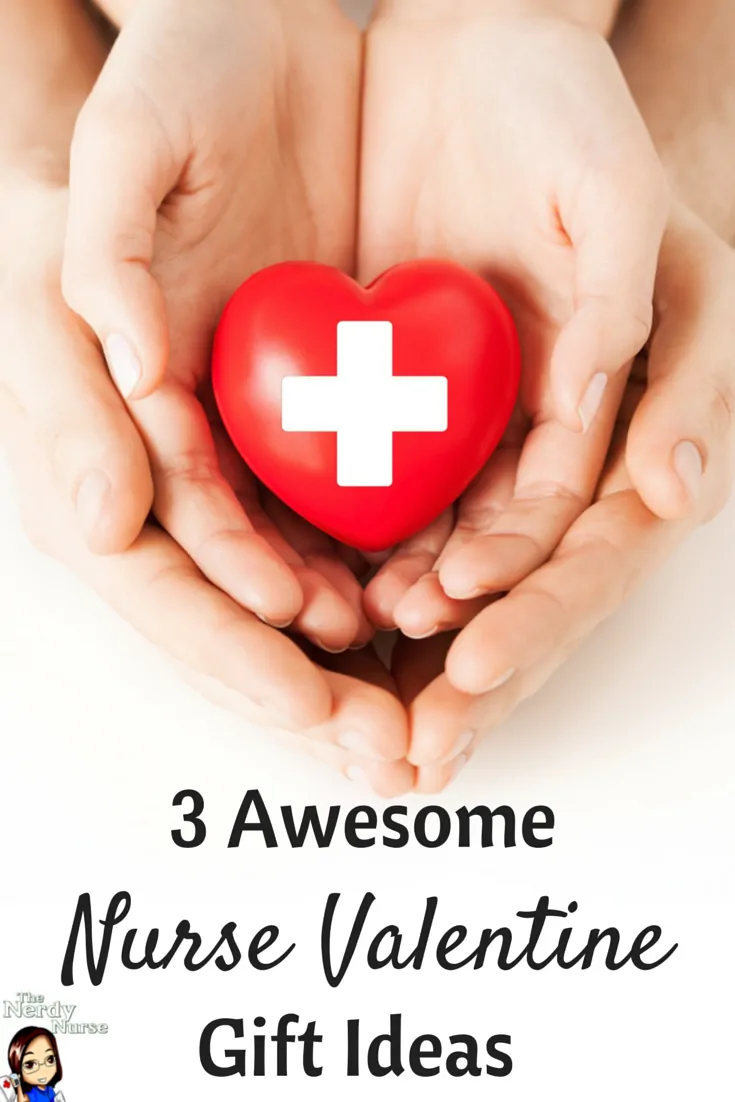 The perfect nurse Valentine gift is not as elusive as it may seem. Most nurses appreciate any thoughtful gesture, however there are a few gift ideas that are a step above the rest. Of course you could go for the traditional flowers and chocolates, but nurses work hard and deserve something more substantial. Also, let's just be real honest here. Flowers die and well, that's depressing and nurses have to put up with enough sad things on a daily basis.
Nurse Valentine Gift Ideas
To help you on your mission of finding a great Valentine for a special nurse in your life, we've compiled a list of 3 of the best Valentine gifts for nurses.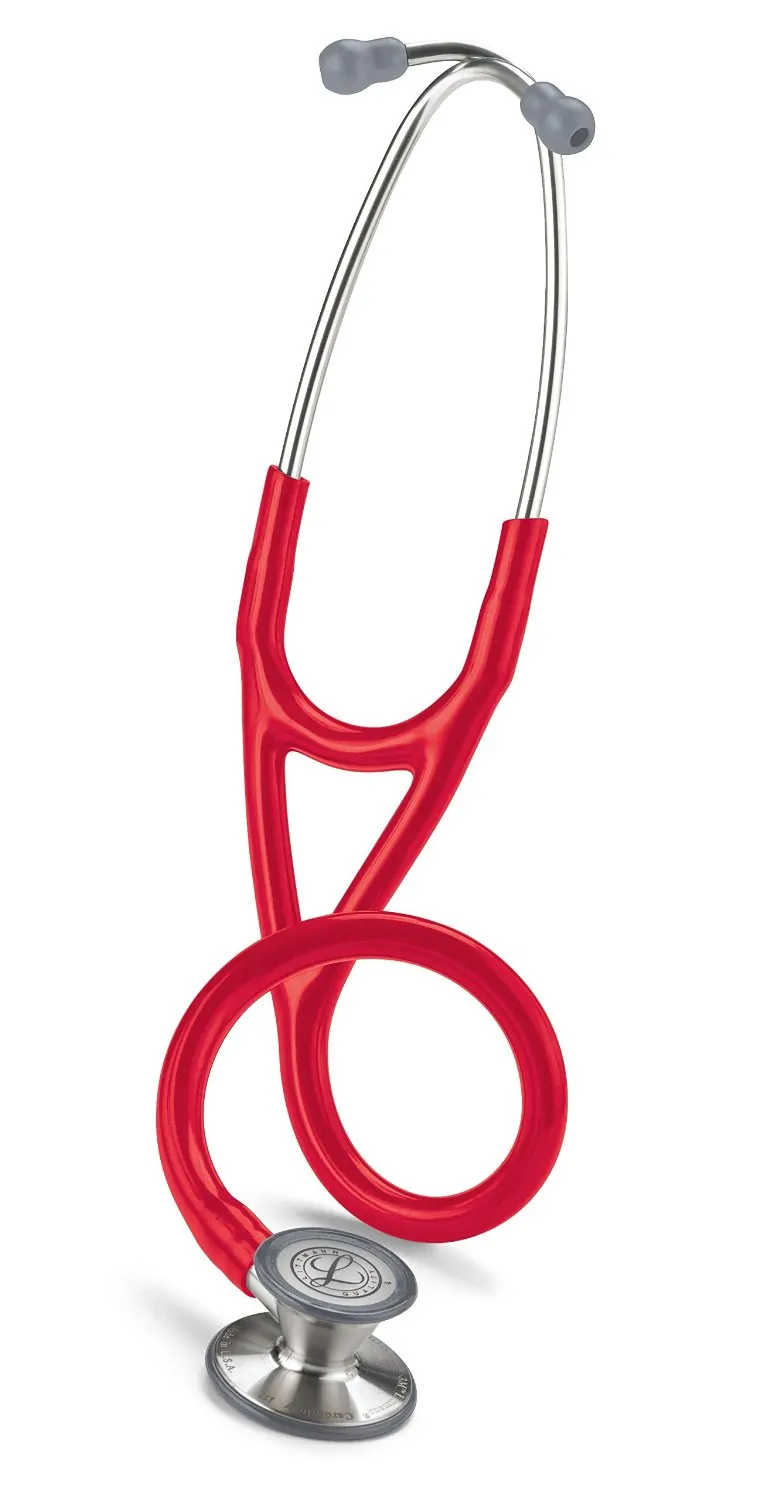 Give a nurse a valentine she'll use and appreciate for years to come: One of the best stethoscopes for nurses. The 3M Littmann Cardiology III Stethoscope fits the bill.
This stethoscope could warm any nurse's heart and will allow them to hear and touch the hearts of her patients. This stethoscope has. It features the following:
Versatile auscultation for both adults and pediatric patients
Tunable diaphragms that are pressure sensitive for low and high-frequency sounds
Technology to reduce noise interference
Anatomical design that is more comfortable on the ear canal
A Visit to a Spa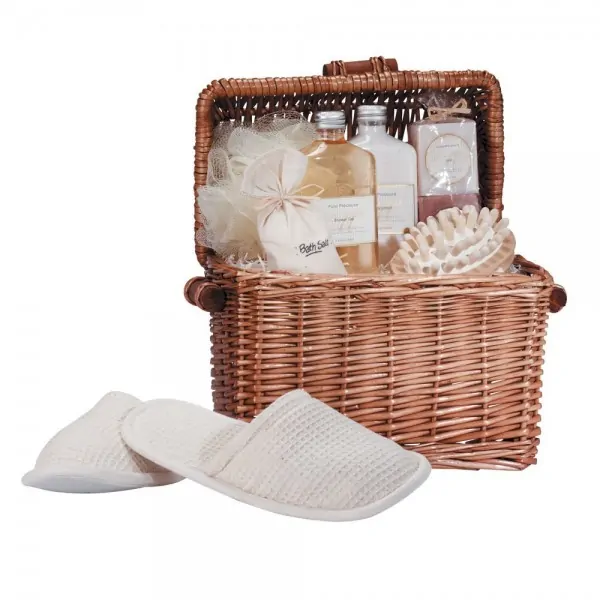 We've already established that nursing is hard work that can really take a toll on a nurse's body. Unfortunately, most nurses are so busy caring for others that they hardly every take the time to care for themselves. A full-body massage is just one small way that a nurse can care for themselves. Help facilitate that relaxation and self care by giving a gift certificate or planning and paying for a special day ahead of time. A Spa Finder gift card can be used at many spas and purchase conveniently online. However, I would recommend taking it a step further and making the appointment and even doing all the driving for for him or her off on the day of the appointment. That way when they have finished their relaxing day they can avoid the stress of traffic and continue the relaxing experience.
Jewelry
While it may be a cliche Valentine's gift, we think that jewelry is always a winner. However,  not every type of jewelry is fair game in the search for the perfect Valentine's day gift. Nurse's have to be careful about what type of jewelry they wear to work. For example, for nurses that work at the beside, extra rings, long dangling necklaces, or chunky bracelets are not practical or sanitary. So the safest bet for nurses is a simple necklace or a pair of stud or hoop earrings.
Some of my favorite jewelry for nurses include simple gold hoops, diamond studs, or simple necklace.
Any gift or thoughtful gesture will likely be appreciated by a nurse. Sometimes it's just the simple act of showing someone you care that can mean more than any item. Nurses do so much for so many. Be sure to do something nice for the nurse in your life this Valentine's Day.
Bonus Gift
For the nurse who seems to have it all, consider getting them a nursing tote bag with pockets. Help ease their burdens and literally take some weight off their back. These bags could give Hermione's beaded bag (you know, the one that could fit everything from a luxury tent to food and books and saved all their lives?) a seriously bad inferiority complex.
Nurse Mates Ultimate Nursing Bag Hope For Cure
Koi Women's Accessories Utility Nursing Tote Bag Cyan
Personalized Nurse, CNA, RN, LPN Tote Bag with Mesh Pockets, Front Pocket, Zippered Closure
Personalized Nurse, CNA, RN, LPN Tote Bag with Mesh Pockets, Front Pocket, Zippered Closure
Nurse Bag with Multiple Pockets & Compartment – Perfect Nursing Tote for Work or School to Carry Medical, Nursing Supplies, Books, & Personal Items (Hearts)
by Hopkins Medical Products EZ View Med Bag by Hopkins Medical Products
Khaki Vintage Army Red Cross Medic Shoulder Messenger Bag
Download FREE Nurse Gift Tags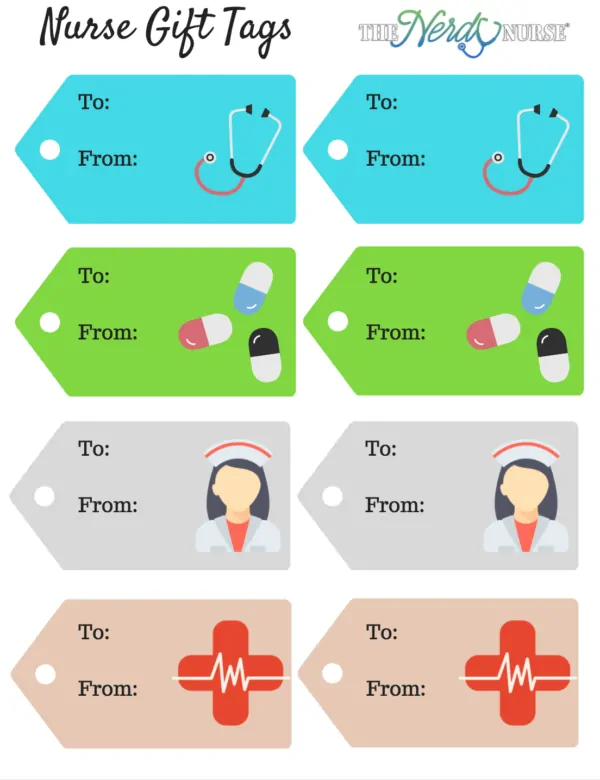 Sign up for updates & get FREE nurse gift tags instantly.
Your privacy is protected. We will never spam you.
Download Nurse Bingo Today!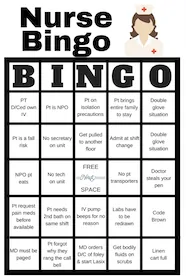 Liven up any shift with a fun game of bingo. See who can fill a row first!
Fill a whole card and lose grip with reality.
Your privacy is protected. We will never spam you.