*articles contain affiliate links*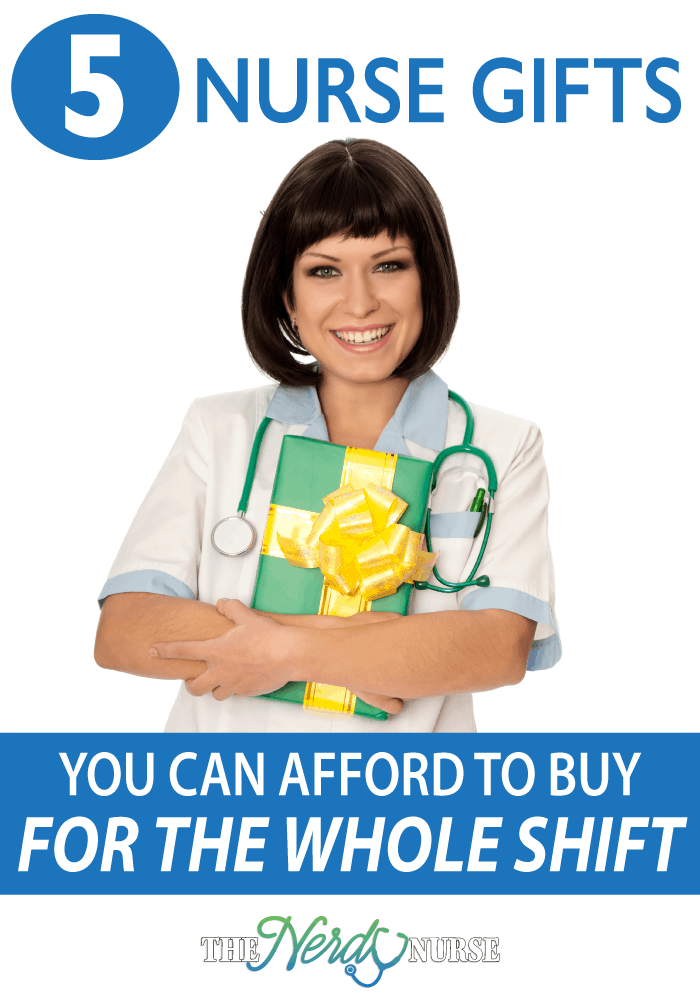 Finding fun and affordable nurse gifts may seem daunting. Luckily there are a few standbys that almost any nurse would be happy to receive. We've take the time to collect some of our favorites and kept them around $10 so that you could afford to buy them for the whole shift.
More Substantial Nurse Gifts
If you're looking for a bigger gift for a nurse you might want to check out our posts on the best shoes for nurses and best stethoscopes for nurses. However, a gift basket including all the items mentioned in this post would also make a nice gift to give to that one special nurse you are buying for.
Travel Coffee Mugs
In the words of Lorelai Gilmore "Coffee! Coffee! Coffee!"
Whether you go with a classic stainless steel or a modern version more akin to the look of a Starbucks cup, nearly every nurse loves coffee (or some other hot beverage) and would appreciate this thoughtful gift. My personal favorite is the Bubba travel mug. I have the 34oz version myself and it also works great at keeping water ice cold for up to 12 hours a time.
bubba 20 Ounce Travel Mug

Contigo SnapSeal Superior Vacuum Insulated Stainless Steel Travel Mug, 20oz, Gunmetal

Atlin Tumbler [30 oz. Double Wall Stainless Steel Vacuum Insulation] Travel Mug [Crystal Clear Lid] Water Coffee Cup [Straw Included]For Home,Office,School – Works Great for Ice Drink, Hot Beverage

Tote or Bag
Nurses have a tremendous amount of stuff they are constantly lugging back and forth to work. Having a cute tote or bag to pack it up in (bonus points if it has pocket for organization) can make carrying all the junk needed for work a little less inconvenient. Of course finding room in their locker for it might present a challenge, but you're not a miracle worker.
Scrub Stuff Women's Nurses Rock Bling Canvas Tote Bag Hot Pink

Prestige Medical Stick Nurse Tote Bag

Avenue Tote Bag (Assorted Colors) (Black/Purple)

Portable Massager
Many nurse work long shifts walking the halls, lifting patients, and putting their bodies in high stress situations. These working conditions can lead to aching backs, legs, feet, and various other parts of your body. A personal massager is a perfect gift to help a nurse relieve the tension built up during a shift. Since it's small and portable, it can even be used at work if there are a few spare moments to take a break. This is one that you might want to make sure you get for the whole shift otherwise you might now have enough massaging power to go around.
Sharper Image Handheld Massager Touch Activated Portable Mini Vibrating Massager, Black (Worry-Free 12-Month Warranty Included)

GLADNESS Body Cordless Percussion Therapeutic Massager Mini Handheld Portable Powerful Vibration Massage for Neck Shoulder Back Waist Hips Arms leg Foot(Blue)

Goldengulf Portable Mini Electric Body Vibrating Massage, Head Massager, Neck Massager, Chest Massager, Arm Massager, Leg Massager, Relieve your stress, Make your happy(color may vary)

Tumblers
Hydration is vital to stay in good head. Unfortunately, it can be difficult for nurses to find time to fill up on the h20 when working a 12 hours shift. Sometimes having a special cup (with a lid) can help make this task a little easier. Consider it a challenge to drink at least 64 ounces of water each shift. If you have a nice 16 or 20 oz tumbler that can be just 3 or 4 refills. Keeping water at the nurses station will help keep you more alert and and flush out any of that extra salt you might have consumed when raiding the snack pantry.
Spoontiques Nurse Cup with Straw, Blue

Stethoscope Nurse Personalized Monogrammed Tumbler

RTIC Double Wall Vacuum Insulated Tumbler, 30 oz, Stainless Steel

Novelty Nurse Pens
Pens are coveted among nurses. Unique pens with nursing twist are the cream of the crop. I'm not saying they're going to use it to chart with everyday, because let's face it, a pill-shaped pen is going to be a little awkward to write with. However, it will hold a place of honor and will definitely be a conversation starter when the sign checks and any other task that a super cute nurse pen might show up.
Novelty Bone Design Ballpiont Pens Nurse Pen Doctor Pen for Artist, School, Office, Birthday Gift for Kids Students Pack of 10

Tinksky 6pcs Novelty Syringe Shaped Highlighter Fluorescent Pens in 6 Different Colors (Yellow+Orange+Blue+Green+Red+Purple)

Novelty Gifts Mini Stocking Stuffers for Kids-Cute Pens Nurse Gifts for Women under 10 ,Cute Office Supplies,Christmas Gifts for Kids,Goodie Bag Stuffers

Best Gifts for Nurses?
What do you think? Have you ever been given a thoughtful gift that you really appreciated? What was it and why did it mean so much?
Download FREE Nurse Gift Tags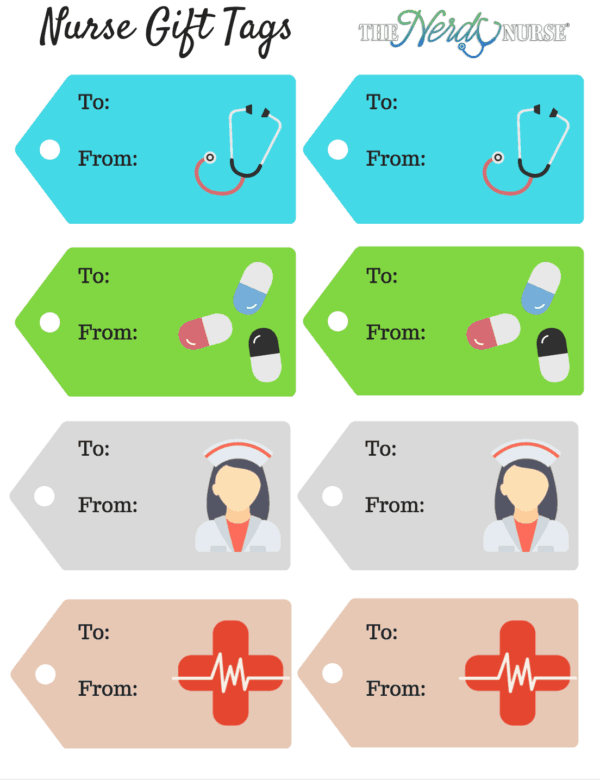 Sign up for updates & get FREE nurse gift tags instantly.
Your privacy is protected. We will never spam you.
Download Nurse Bingo Today!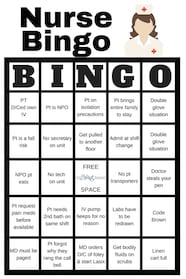 Liven up any shift with a fun game of bingo. See who can fill a row first!
Fill a whole card and lose grip with reality.
Your privacy is protected. We will never spam you.