*articles contain affiliate links*
Let's face it; the classic stethoscope has it's place in healthcare, but it's 2016. A stethoscope is so much more than just a nurse gadget, it is a tool that no nurse can be without. With technology completely changing the world and standards of care in healthcare, it's no surprise that electronic stethoscopes are on on the rise.
These devices have come a long way indeed. Conventional stethoscopes have long been seen as a badge of honor by healthcare professionals, it has not changed much in design and function. However, while there have been some enhancement in their design, major advancements in technology have moved stethoscopes forward by leaps and bounds. Their electronic counterparts have resulted from a succession of prototypes and design changes in recent years. In fact, electronic stethoscopes may very well be the best solution for doing auscultation in a room replete with white noise of fans, electronic instruments, and computers.
Some nurses swear by a Littmann Electronic Stethoscope, other nurses are not sure where to turn. It can be difficult to nail down exactly what the best stethoscope for nurses actually is. Some nurses swear that MDF Stethoscopes are the best. Recent years have seen a number of sophisticated electronic stethoscopes being launched in the market. With a general overview of benefits and features offered by the market leaders, you can easily compare and contrast the digital stethoscopes available and pick the one that meets your needs.
Let's check out a few key things about buying an electronic stethoscope, and have a look at some of the best electronic stethoscopes on the market.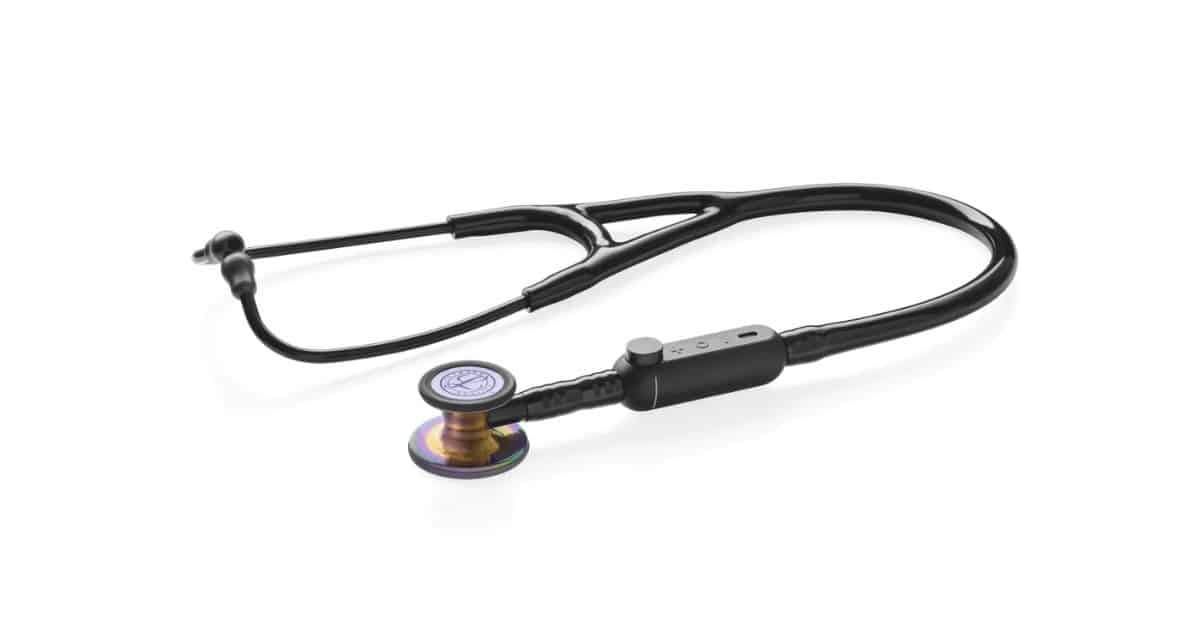 What to Look for When Buying an Electronic Stethoscope:
Amplification
Popular stethoscopes such as the Littmann 3200 utilize sophisticated transducers in order to provide clinicians with the ability to amplify heart murmurs, lung sounds, etc. These tiny devices help transform acoustic sound waves to digital electronic signals, which can then be amplified, processed, and manipulated in various ways for a superior listening experience.
Ambient noise handling and reduction
Although amplification, in isolation, is a remarkable feature, it also causes a slightly distressing issue: the likelihood of amplification of sharp, loud, ambient noises such as the whir of a fan, under some circumstances, could cause significant damage to ears. To mitigate this risk, electronic stethoscope manufacturers have come up with digital stethoscopes capable of eliminating unwanted sounds in an auscultatory process thanks to their background noise filtering and attenuation mechanism that uses special filters to neutralize ambient noise.
Communication protocol and Software
The ability to record on board, transfer auscultated sounds by leveraging wireless connectivity to software suites, save files while connected to a computer, and sharing audio sounds with remotely placed specialists in real time is where some electronic stethoscopes really stand out. These complementary software packages make it possible to record and forward sounds in real time so you can seek opinions from your peers, listen to tracks at half or full playback speed, visualize heart sounds as a spectrogram or phonocardiogram, attach these files to patient's medical records and more.
Battery
Many earlier forms of electronic stethoscopes were highly susceptible to fail in the event of battery failure, which may cause inconvenience to the clinician or even make the device completely useless. But all the market leaders guarantee a longer battery life even when used more than 25 times a day, 5 days a week with a single AAA battery.
Ease of use
A user-friendly electronic stethoscope should have easy-to-use controls and dedicated buttons to adjust volume up/down, power on/off, and change mode between bell/diaphragm right on the head.
Where to Buy The Best Stethoscopes for Nurses
Honestly, the best place to buy a stethoscope is Amazon. You will get your gear in just a day or two when you use Amazon Prime, and that's super convenient when you are as busy as I am. If you don't like shopping online, you can also buy your stethoscopes at medical supply stores or unform stores. Littmann has a product finder online that will help you locate local stores.
The Best Electronic Stethoscopes for Nurses
Now that you know what to look for when buying electronic stethoscopes, let's look at the top-rated brands and why so many nurses love them.
Take Charge of Your Nursing Career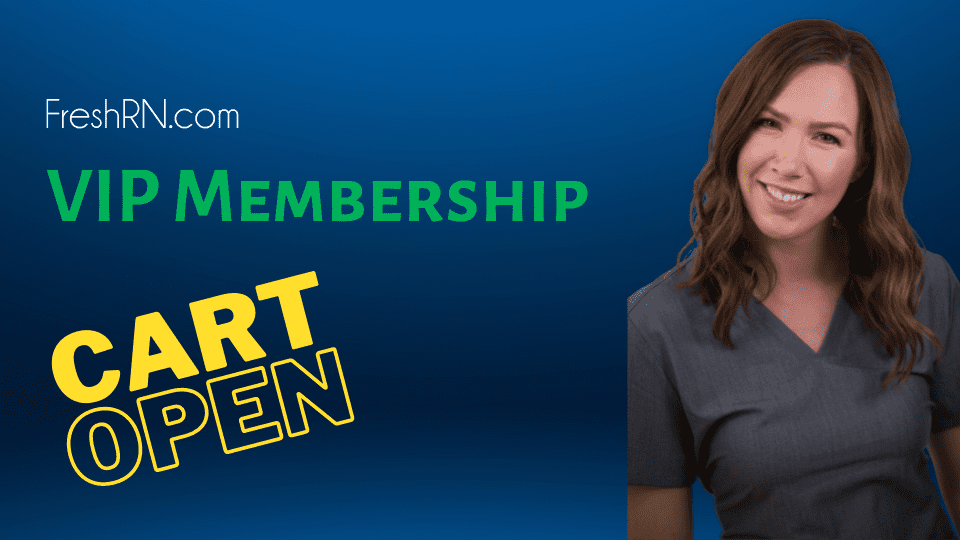 Your first year as a nurse is daunting. You need someone in your corner telling you what your managers really need from you, helping you learn to interact with your preceptor, and really just manage your life. Find all that an more with the FreshRN VIP - Membership.
I'm Ready to Thrive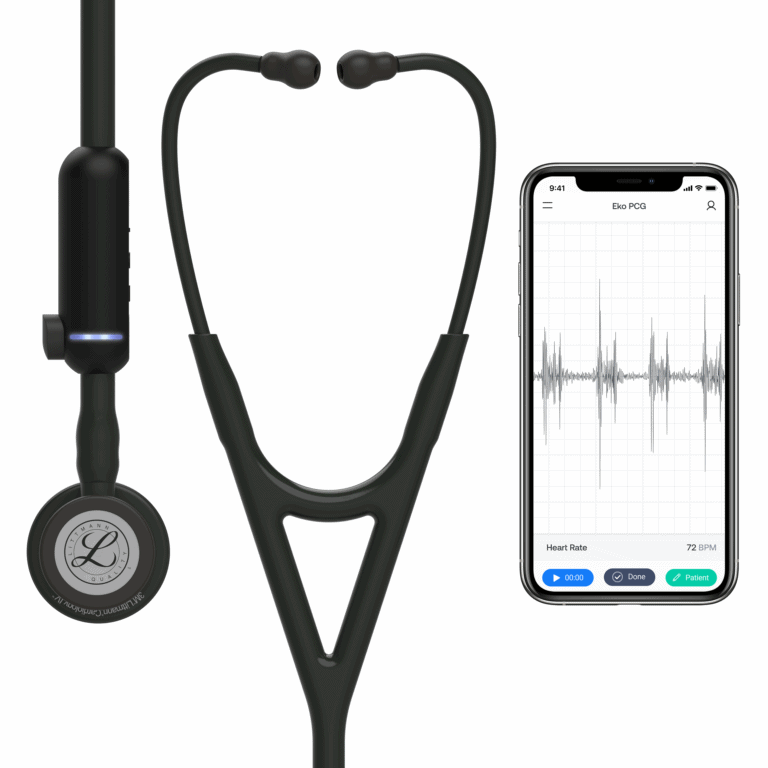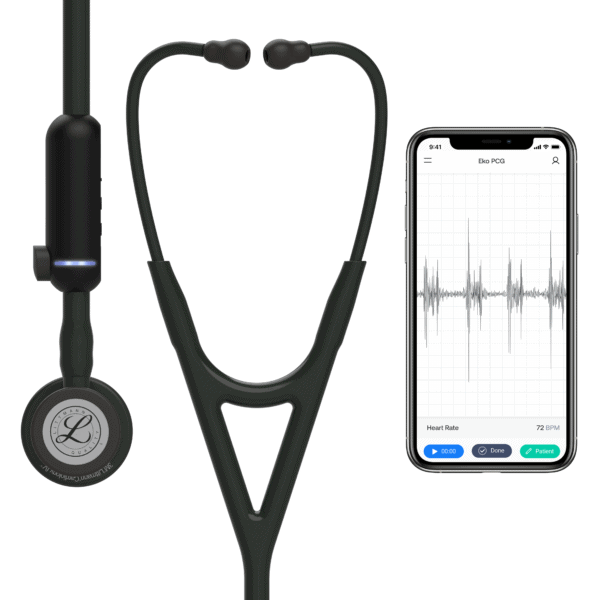 The 3M™ Littmann® CORE Digital Stethoscope combines the best in class 3M Littmann stethoscope technology with advanced Eko digital innovations. It has Analog and amplified listening modes, with digitizing abilities (noise cancellation and 40X amplification) and pairs to the free Eko app for a wide range of possibilities that include recording, transfer, visualization of sounds. Note that no sound is recorded on the attachment itself but it just passes audio signals through to the mobile app. These recordings can be captured and stored in a patient's medical record, which would be great if you're working in a cardiology office.
Promo Code for the EKO Stethoscopes
I really love the Eko product line and am thrilled to be able to bring you an exclusive promo code to give you $20 off your purchase! Just go to ekohealth.com and enter promo code the NerdyNurse at checkout.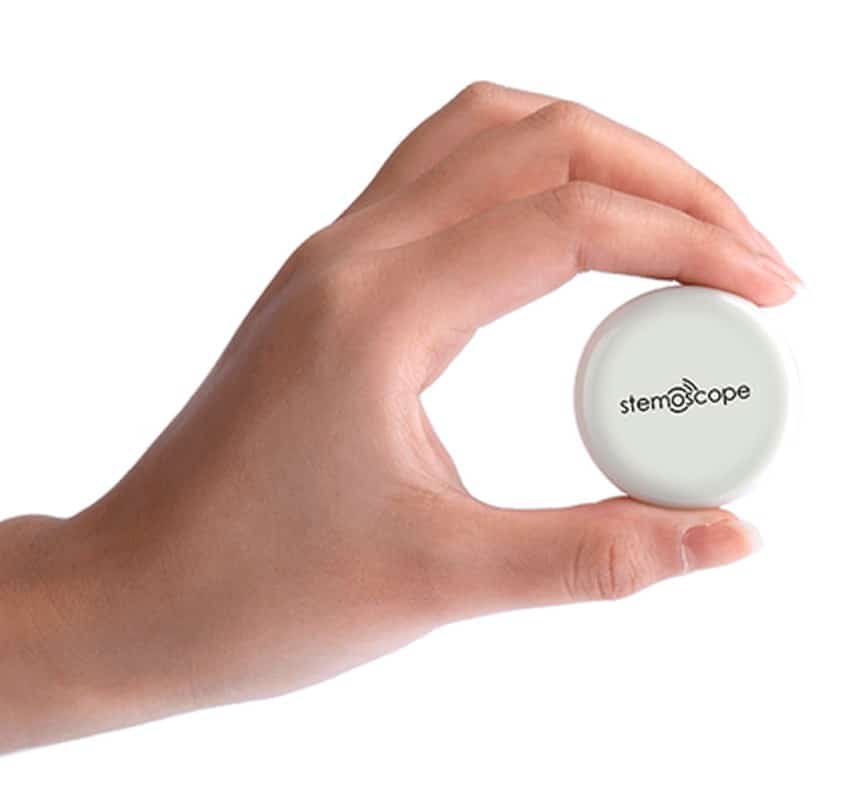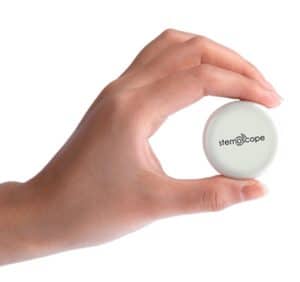 Check Prices
The Stemoscope is one of the most unique stethoscopes on our stethoscope round up. This tiny device is a portable Bluetooth stethoscope that works with an app on your phone. It's also one of the most affordable stethoscopes on our list, clocking in at only $60 bucks. Considering this is also a digital stethoscope, this is a steal. Why not just have this in your pocket at all times?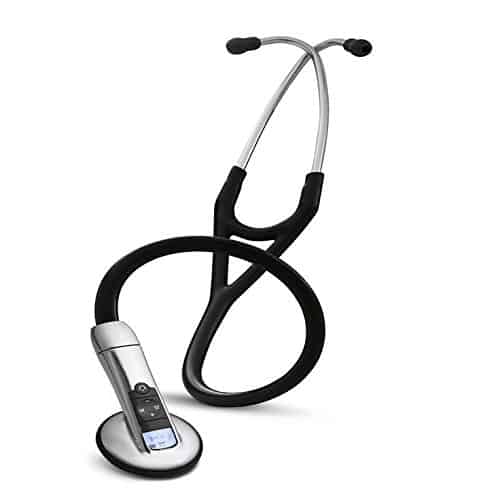 Check Prices
Extremely comfortable, lightweight, and easy to use, this electronic stethoscope is unlike other electronic stethoscopes. The Littmann 3200 provides 24x amplification and a great sound experience equivalent to top-of-the-line cardiology stethoscopes. Although it doesn't boast of any recording capability, its exclusive noise reduction technology cancels out ambient noise that may interfere with your auscultation. Thanks to its state-of-the-art sensor design and exceptional filter performance, it minimizes any disturbance and allows you to focus more on what you need to hear.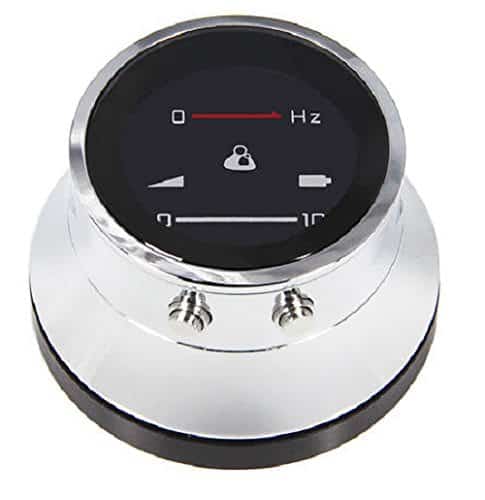 Check Prices
Thinklabs ONE is an electronic stethoscope with unparalleled sound quality. Its 100X amplification with adjustable volume controls lets you set the required augmentation for each patient and provides all the power you need to overcome challenges such as tiny murmurs, faint sounds, noisy settings, and obese patients. Moreover, you can choose to use your own headphones with it since the design doesn't feature any bulky stethoscope tubing.
More Resources:
Download Nurse Bingo Today!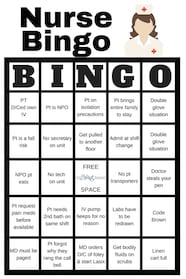 Liven up any shift with a fun game of bingo. See who can fill a row first!
Fill a whole card and lose grip with reality.
Your privacy is protected. We will never spam you.