The 3M Littmann Classic II S.E. Stethoscope is a powerful and durable stethoscope for nurses. Read a review of this stethoscope from a nurse that tested it out.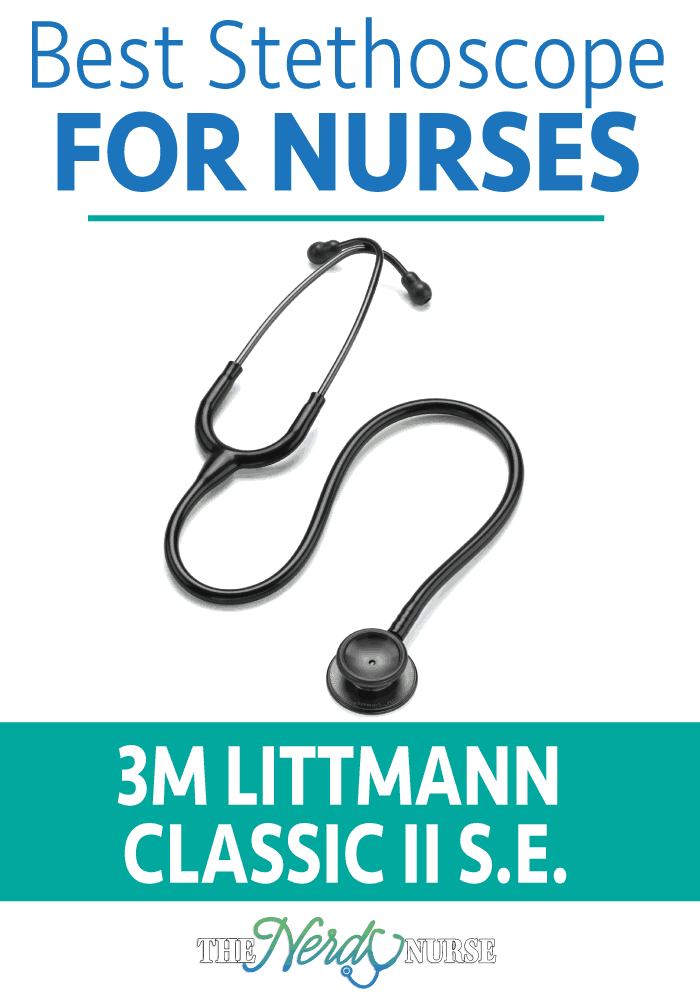 Some time ago I wrote a highly popular post about the best stethoscopes for nurses. Every day it rises in popularity and is currently the most frequently visited posts on my blog getting hundreds of visitors each day. So I felt obliged to dig further into some of the stethoscopes featured and give a little more information about each one. Let's start with the 3M Littmann Classic II S.E. Stethoscope.
3M Littmann Classic II S.E. Stethoscope
The 3M™ Littmann® Classic II S.E. Stethoscope is sensitive and comes equipped with a dual-sided, turntable diaphragm and bell. This technology is highly sensitive and allows the auscultate any sound whether it's high or low frequency.
A Nurse's Favorite Things About this Stethoscope
As a nurse, I discovered quite a few things about this stethoscope that set it apart from all the others. Here are some of my favorite things about it.
#1 – Flexible Tubing
The tubing is durable and can easily be folded and put in a lab jacket pocket. I don't have to wear it around my neck all day.
#2 – Won't be cold on patients' skin
It's also latex-free and a nonchill chest piece, which is a must in direct patient care. This is wonderful, because you don't have to warm it up before taking a heartbeat.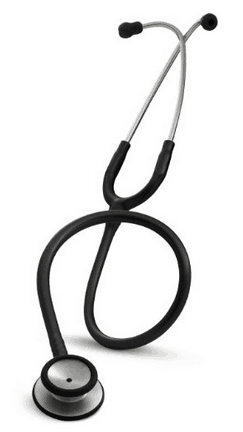 #3 – Small, Soft Ear Tips That Fit Snug
One of my personal favorite things about this stethoscope is that is had Snap Tight Soft-Sealing Eartips. These help form a seal on your ear to help you hear the faintest hear tones and lung sounds. These soft ear tips are a must if you have small ears.
#4 – Amazing Sound Quality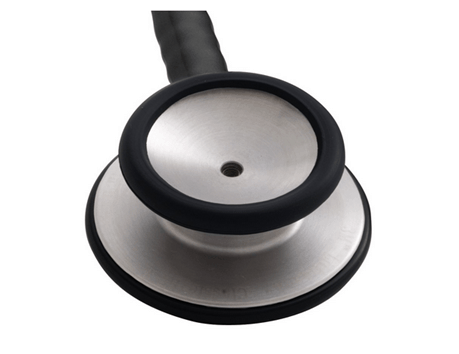 I've had the pleasure to use this stethoscope on multiple occasions and always had great results. It isn't too heavy or stiff, and is comfortable in my ears. The sound quality is among the best I've experienced. I would recommend it for a nurse, nursing student, or other healthcare professional.
Other Customer Reviews
But don't take my word for it, this Stethoscope has an overall 4.5/5 stars and receives rave reviews. Over 900 of the 1100+ reviews are 5 stars.

"This is a good all-around stethoscope for nursing use. It's lightweight, has comfortable earpieces, and the sound is clear and easy to hear. Cheaper scopes are certainly available, but you'll be using this for years — and this one certainly holds up for years…my sister has been using hers since 1986."

"Enables me as a medic to auscultate lung sounds, in an clear confident manner. In combination with a sphygmomanometer, auscultating BP's in the field is accurate no matter what the noise level is around you. A step up for serious medical professionals both in pre-hospital, and clinical setting alike."

"I have used this model for over 15 years. I think its durable and comfortable to use. My son is in medical school and I bought this as a gift for him. I was surprised to see it so heavily discounted on Amazon. Great price, 1/2 what I would be paying my medical supply person."
You can pick up your own 3M Littmann Classic II S.E. Stethoscope at a local scrubs retailer or at Amazon.com.

Once you have ordered your stethoscope, check out our picks for stethoscope covers.
Download Nurse Bingo Today!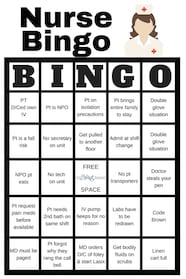 Liven up any shift with a fun game of bingo. See who can fill a row first!
Fill a whole card and lose grip with reality.
Your privacy is protected. We will never spam you.