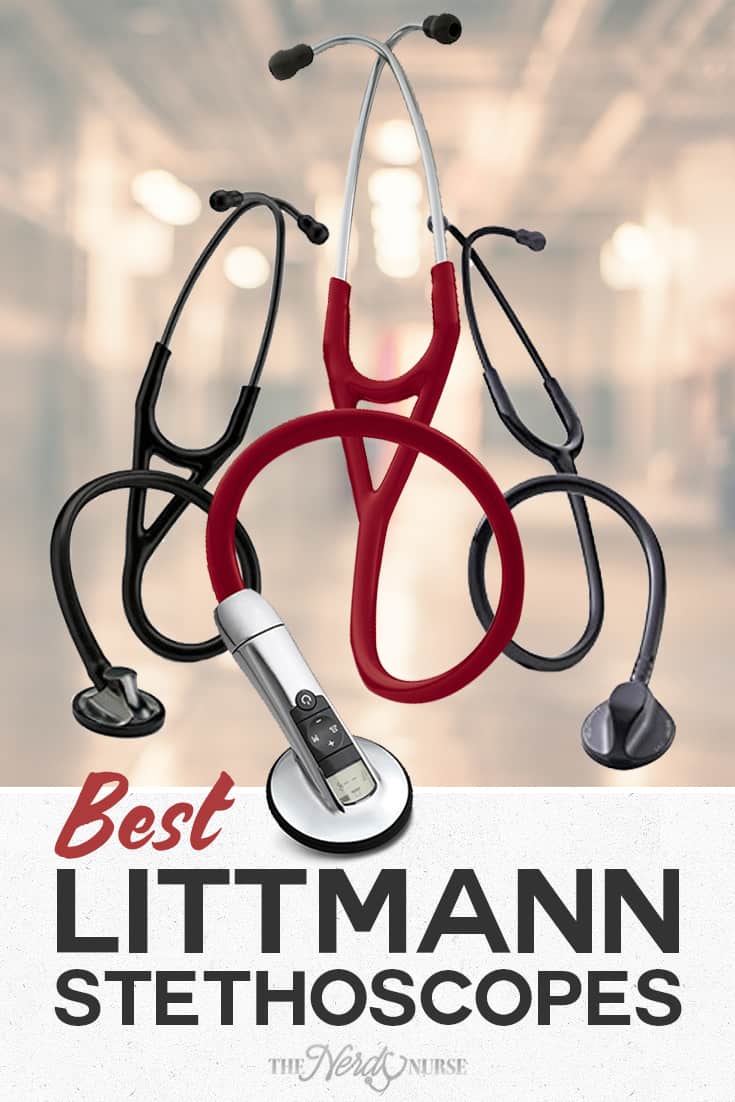 So you are a nursing practitioner and you are torn about which stethoscope to buy. Used by a great number of proud doctors, nurses and medical professionals around the world, Littman stethoscopes offer terrific acoustic response, exceptional value, and superior results overall.
Best Littmann Stethoscopes
In this roundup, we are going to take a look at some of the best from the Littman stable.
3M™ Littmann® Master Cardiology Stethoscope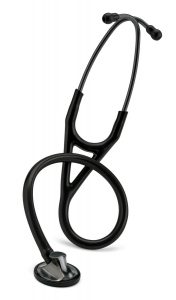 If you are looking to buy one of the best Littmann stethoscopes around and are willing to pay for great build, ergonomic design, excellent acoustics, and, most importantly, the more-than-handy option of listening to both high and low frequency sounds clearly, 3M™ Littmann® Master Cardiology™ is the stethoscope you should get. It strikes the right balance between cost and benefits for essentially any clinician. At a price just above $200, buying the Master Cardiology™ is definitely an investment in your healthcare profession. But what you get in return is a solid, high quality stethoscope that delivers impressively clear, detailed sounds at different frequency ranges by just adjusting the pressure on the chest piece thanks to its tunable diaphragm.
Littmann Master Classic II Stethoscope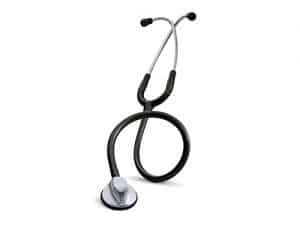 Next on the list is the famous Littmann Master Classic II Stethoscope which also features the advanced tunable diaphragm technology. This technology is great to have, in particular, because it basically allows you to get a quick and complete sonic image of a location without having to futz around with the stethoscope. The chest piece is made of fine-grade materials that hold up to chemicals, impacts and scratches that come with daily use. The ear tips are quite soft and fit snugly thus filtering out noise- the whoosh of heating and air conditioning systems, sounds of medical monitors and human noise. Oh yeah, it's a loud, loud world.
3M Littmann Cardiology III Stethoscope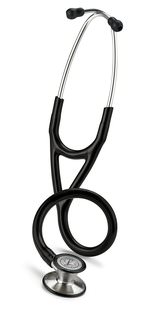 Enter the Littmann Cardiology III Stethoscope. The Cardiology III is not entirely different from the Classic II: the tube length, lumen and diameter are almost identical. The headset, again, in terms of the springing and weight, there is a very little difference between the two Littman stethoscopes. Having said that, there are quite a few improvements (that are worth mentioning, particularly in regards to the acoustics: the sounds are well defined and clear during auscultation. As with most Littman models, the acoustics are terrific; with just the right amount of pressure adjustment, different variations in sounds are heard. Moreover, the soft large ear pieces snap on well and do not cause any discomfort even while using it for quite a long period of time.
Littman Lightweight II S.E Stethoscope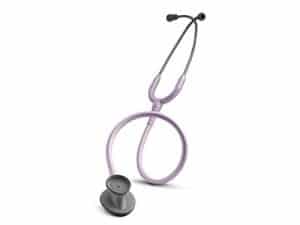 The Littman Lightweight II S.E stethoscope, as its name indicates, has a lightweight yet durable design and features a one-of-its-kind double sided chest piece, which is actually ovoid in shape. Thanks to such an innovative design, it allows better movement around body contours and blood pressure cuffs, making it perfect for listening to a range of sounds including blood pressure, heart, lung, chest, bowel and abdominal sounds. It is pretty cheap compared to other Littman models but delivers excellent acoustic response so you can discern different lung and heart sounds easily. And, the noise attenuation is right on the money so you can be sure that you will hear only what you want to hear.
Littman Electronic Stethoscope Model 3200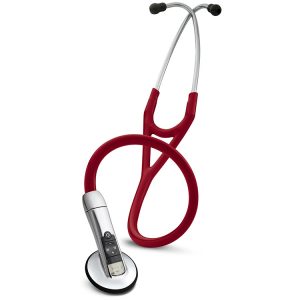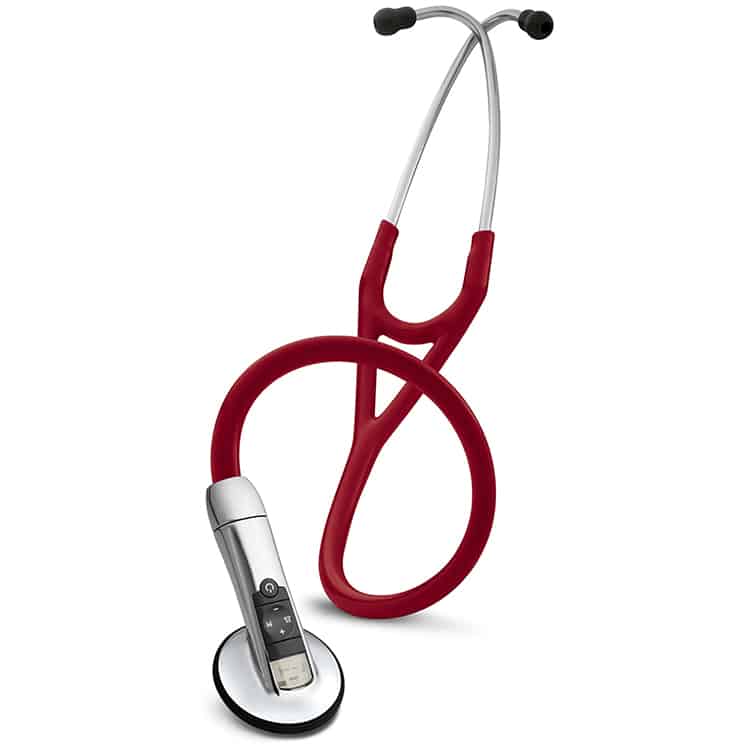 Last but not the least is the fancy and shiny Electronic Stethoscope Model 3200. It is believed to be the first stethoscope (electronic) equipped with distinctive Bluetooth technology which allows clinicians to transmit heart, lung and other sounds wirelessly from the chest piece to the computer (thanks to the StethAssist software) for further analysis. This is a great advantage considering the fact that you can do enough analysis to differentiate between those sounds that should be referred for an ECG test and those that should not. Saves time and money for the patient. Of course, all this technology makes it an expensive option but it's yet another Littmann stethoscope that is unique and delivers great value for money. What I like most about the last Littmann stethoscope is the manner in which it has changed the way nursing practitioners listen to and interpret the sounds thus drastically improving the diagnostic capabilities.
There you have it- the best Littman stethoscopes in the market. As a nurse, you are the first line of defense and you don't want to be uncertain. Therefore it is important that you have the right tool for great reliability and precise acoustics. Pick a Littmann and you will be happy you did.
Download Nurse Bingo Today!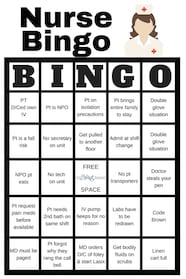 Liven up any shift with a fun game of bingo. See who can fill a row first!
Fill a whole card and lose grip with reality.
Your privacy is protected. We will never spam you.