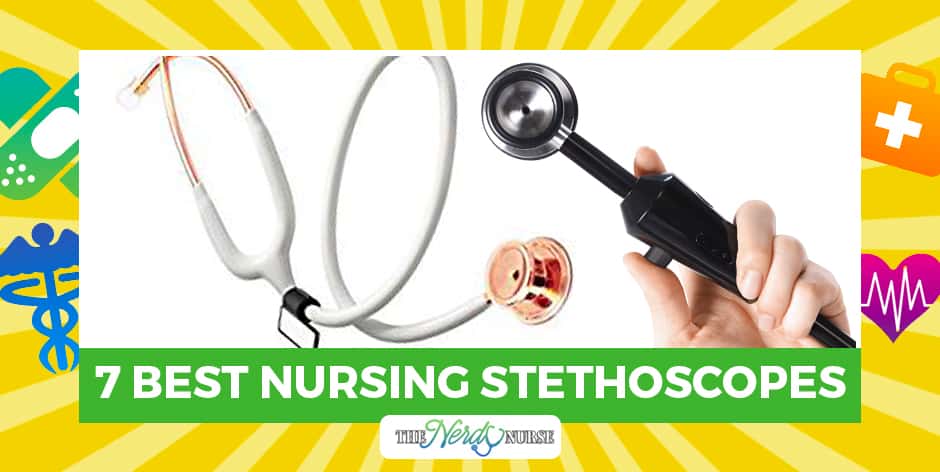 Looking for one of the best nursing stethoscopes? Choosing the right stethoscope for your work may turn out to be more difficult than it appears. That's because choosing a stethoscope is like selecting a dish from a restaurant menu. Others' recommendations are needed, but only you know what you're comfortable with. In addition to the stethoscope brand, the weight, tubing material, the angle of the earpiece and sensitivity of acoustics, all have a role to play in making it an ideal fit. And the fit differs from person to person. So, here's a list of some of the best nursing stethoscopes available, along with their prominent features and reasons for popularity. This should help you get a clearer picture of the best stethoscope for nurses.
The Best Nursing Stethoscopes in Every Price Range
3M Littmann 2141 Master Classic II Stethoscope
The 3M Littmann Master Classic II Stethoscope is reliable and comfortable to use for both nurses and students. It has an award-winning efficient design and good acoustic sensitivity that makes it a convenient choice. It performs exceptionally well when used for general physical tests and uses dual-tunable technology in its diaphragm, making it more adaptable and reliable for different uses. It offers the portable convenience of a single-sided chest piece, allowing medical professionals to listen to the heartbeat, lungs and other sounds of the body for the purpose of diagnosis and assessment. The diaphragm is able to respond to simple pressure changes and capture both low and high-frequency sounds. Its headset is also ergonomically designed and the stethoscope's non-chill diaphragm and rim ensure comfort to the patients as well.
The design of Littmann 2141 Master Classic II Stethoscope is very practical and also easy to clean and maintain. It uses latex-free materials for the allergy-prone user. Overall, a great choice for both practicing nurses and medical students.
A good stethoscope is an imperative part of your nursing gear. So, choose your stethoscope carefully.
Why Nurses Buy This:
Affordable and lightweight
Offers high level of resolution and sensitivity
Effective in emergency situations and inside ambulances
Comfortably fitting earpiece
MMM3128 – 3M Littmann Cardiology III Stethoscope
The 3M Littmann Cardiology II Stethoscope3M Littmann Cardiology II Stethoscope is the only stethoscope in the cardiology line with a dual-sided chestpiece. This offers the flexibility of use for the diagnosis of both, children as well as adults. Both diaphragms display high response to simple pressure changes, capturing both high and low frequency sounds equally well. The pediatric side of the diaphragm can be converted to capture low frequencies by using the non-chill bell sleeve. It features a dual lumen (two-in-one tube) that cuts down the sound of external tubes rubbing against each other. The headset is also carefully designed to fit the ear painlessly. It also has a tunable diaphragm on either side of the chestpiece.
The stethoscope displays exceptional performance in terms of acoustics and exceptional adaptability as well. For this reason, it is an excellent choice for all clinicians and nurses.
Why Nurses Buy This:
Value for money
Has an effective noise cancellation
Has a high level of accuracy
Comfortably fitting earpiece
3M Littmann 2113 Classic II Pediatric Stethoscope, Black, 28 inch
The pretty-looking 3M Littmann Classic II Pediatric Stethoscope offers high sensitivity to sounds in both high and low frequencies. It consists of a two-sided chestpiece, which is specially designed for pediatric diagnosis.
The size of the stethoscope has also been designed keeping in mind its use for analyzing children and its headset is designed specially to provide a comfortable fit in your ear. The 3M Littmann Classic II Pediatric Stethoscope uses latex-free materials to avoid causing allergic reactions due to its constant contact with the skin, and its diaphragm and rim are non-chill to prevent inconvenience to the little ones.
It is a typical Littmann Classic Series Stethoscope, always reliable and great for diagnostic, monitoring and physical assessment purposes.
Why Nurses Buy This:
Excellent hearing quality
Ideal size for pediatric patients
Comfortably fitting earpiece
MDF MD One Stainless Steel Premium Dual Head Stethoscope – Rose Gold Edition – White (MDF777RG-29)
This is a classy, handcrafted stethoscope option, well suited for medical professionals. It comes with a lifetime warranty and is made of high-quality stainless steel, specially made for acoustical purposes and has latex-free tubing. Its earpiece comes in three sizes – small, regular and large to provide maximum comfort to you, depending on your body type. The stethoscope also consists of a dual-head diaphragm, that gives you the flexibility to listen to higher frequencies as well.
Why Nurses Buy This:
Fashionable
Safe and durable
Crystal clear acoustics
Lifetime warranty
Accessory options
Lumiscope Professional Self-Taking Blood Pressure Kit with Separate Stethoscope, Large Adult
The Lumiscope kit is a great package deal for those looking for both a stethoscope and a blood pressure unit, without having to spend a bomb buying them individually. The kit consists of a Sprague Rappaport-style stethoscope and an aneroid sphygmomanometer with a nylon cuff. The entire unit is color coordinated and comes with a case to store and carry the units around. The professional stethoscope comes with 2 pairs of earpieces, 2 diaphragms and 3 bells. It is ideal for nurses, medical students and even non-medical persons looking for a good value for money option.
Why Nurses Buy This:
Good quality
Affordable
Compact
Accessory options
Omron Sprague Rappaport Stethoscope, Black
The Omron Sprague Rappaport Stethoscope is a beautiful stethoscope with a chrome-plated chestpiece and non-latex tubing. The stethoscope comes with two different sizes of diaphragms, three different sizes of open bells, two pairs of ear-tips and a compact vinyl case to fit them all in. It has a multipurpose design, offering complete versatility for all types of clinical requirements. The instrument is an economical choice, offering a reasonably good quality of sound performance.
Why Nurses Buy This:
Flexible
Affordable
Durable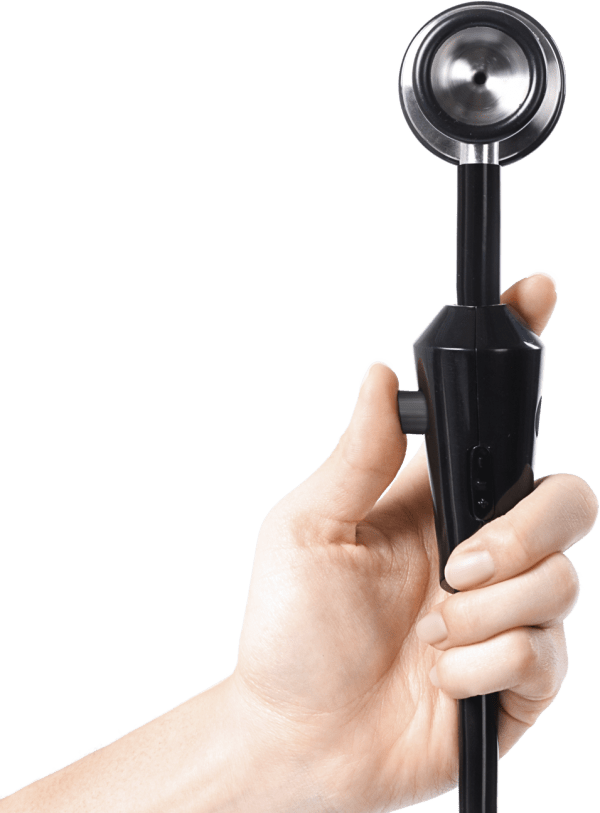 I found another stethoscope that I think is absolutely amazing! Electronic stethoscopes are a bit different, so you have to know what to look for when buying one. The Eko Core and the Eko Care Bundle pair with a smartphone app to really take auscultation to the next level. You not only have to ability to amplify heart sounds, but also record them to play them back to a colleague or add to the EHR. They are also working on Shazam technology which will eventually give you the ability to help identify heart sounds and conditions by comparing them to a database. The Eko Core can be added to most stethoscopes for only $199. The Eko Core Bundle includes a great analog stethoscope with the core so you're ready to go with one purchase. Find out more or pick one up.
Why Nurses Buy This:
7 volume levels
Digital (on) and Analog (off) modes
9 hour rechargeable battery
Bluetooth LE wireless connection
Promo Code for the EKO Core Digital Stethoscope
I really love the EKO Core Digital Stethoscope and am thrilled to be able to bring you an exclusive promo code to give you 25% off your purchase! Just go to EKOdevices.com and enter promo code NerdyNurse at checkout.
A good stethoscope is an imperative part of your nursing gear. Whether you need to listen to the heart, analyze a child with a cough, or procure a blood sample, the stethoscope always needs to be handy. But even the most popular of stethoscopes may not necessarily be the right fit for you. It really depends on what features in its design and functioning you find beneficial in your daily use. So, choose your stethoscope carefully, after analyzing what your personal preferences and then understanding the different features of the best nursing stethoscopes. Once you have decided on the stethoscope you just havve to have, check out these stethoscope accessories to make it yours.
ADC Adscope 600 Platinum Series Cardiology Stethoscope with Tunable AFD Technology, 27
Prestige Medical Clinical Lite Stethoscope, Hot Pink
MABIS Spectrum Series Lightweight Nurse Stethoscope for Examining Kids and Adults, Black, 30 Inch
Download Nurse Bingo Today!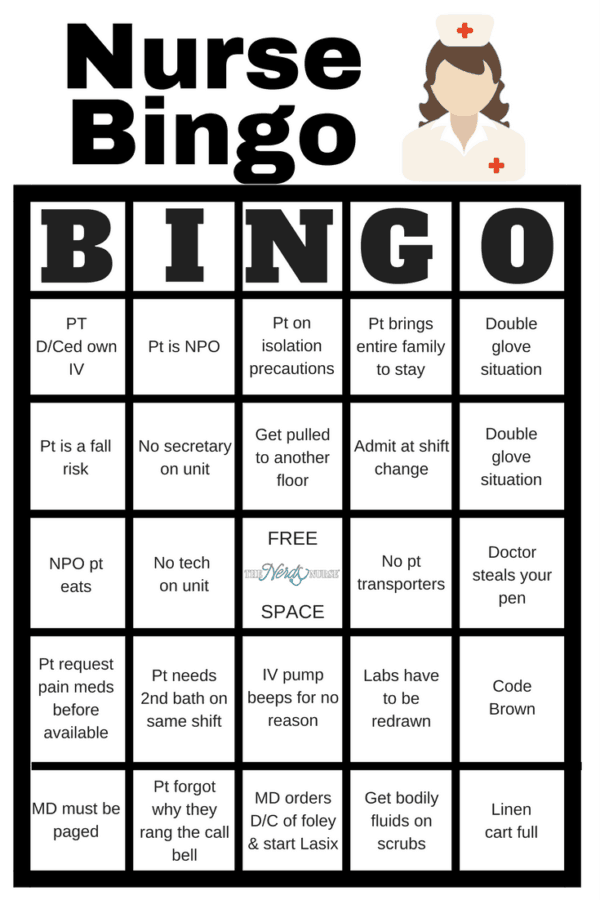 Liven up any shift with a fun game of bingo. See who can fill a row first! Fill a whole card and lose grip with reality.
Your privacy is protected. We will never spam you.