*articles contain affiliate links*
As a nurse, we move and basically live in our scrubs. Sure, they have to be comfortable. But the scrubs that truly stand out have these must-have features.
Thank you to IguanaMed for partnering with us on this post.
Wearing the best scrubs to work means you'll be comfortable, professional, and ready to tackle anything… Well, maybe not anything. But you'll certainly have an edge. What you wear to work impacts your ability to perform your job and provide patient care.
We've spent a lot of time talking about nursing shoes, great stethoscopes for nurses, and even cool lab jackets for nurses. It's time we focused on the features to look for in the best scrubs. Spoiler Alert: IguanaMed scrubs have all these features! And you can use promo code "thenerdynurse15" to get 15% off your next order.
Features You'll Find in the Best Scrubs
There's no doubt that wearing scrubs is a huge benefit of working as a staff nurse. It's basically like getting to wear pajamas to work. In fact, I know non-nurses who actually wear scrubs as pajamas and loungewear. However, all scrubs aren't all made the same and if you want to get the most out of your nursing-wear, you have to look for a few key must-have features.
#1 The Perfect Fit
via GIPHYScrubs come in all shapes and sizes, fabrics, and colors. But regardless of what style you choose, you must ensure they have the right fit. You're going to be wearing them more than anything else, so you need to ensure they have the right cut and style that is both flattering and functional.
This means pants with elastic or drawstrings that will ensure that when you're running down the halls the won't drop to your ankles. After I experienced my own pants-dropping incident, I made sure I found scrubs that fit me correctly and would stay in place.
#2 More Pockets Than You Know What to Do With
via GIPHYThe only thing worse than ill-fitting scrubs are scrubs without enough pockets. At a minimum, scrub tops and bottoms should have 2 pockets each. Unfortunately, I have encountered some budget brands that feature pocketless pants and 1 pocket scrub tops. What am I supposed to do with all my pens and alcohol wipes? You think I'm going to put those things in my computer cart?
#3 The Perfect Fabric
via GIPHYWearing pajamas to work means you should be super comfortable. Unfortunately, that is not always the case with some scrubs. I've worn stiff, itchy, and uncomfortable fabrics that showed every wrinkle imaginable. Since ironing isn't my strong suit, they had to go.
The best scrubs feature soft fabric, that is stretchy, breathable, and wrinkle-resistant. This is probably my favorite feature on IguanaMed scrubs.
#4 Highly Fashionable
via GIPHYWho says you can't look great while being functional and comfortable? A fashionable pair of scrubs will go a long way in making sure that you not only look your best but that you also feel your best.
#5 Built for Performance
Nursing requires you to be light on your feet and able to move your body in a variety of ways. In fact, we do so much bending, pushing, pulling, and lifting that it's absolutely vital to ensure we have proper body mechanics. Even so, there's no escaping the need to have scrubs that will move with us and stay in place. That means whether you're break dancing at the nurse's station or running to a code you won't run the risk of having your seams split.
Get Scrubs With All the Features You Need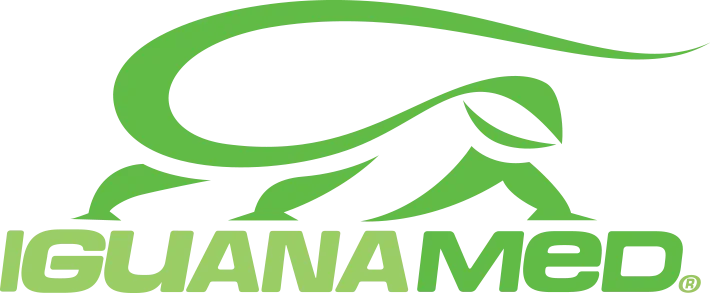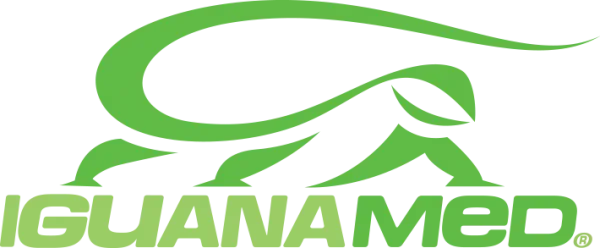 IguanaMed provides nurses with all the requirements of truly great scrubs and even include a few extra bonuses like their signature lining and anti-fade colors. They are highly functional with super comfortable, figure flattering, stretch fabric. I love that they're tagless and provide more pockets than you'll know what to do with.
Use promo code "thenerdynurse15" to get 15% off your next order.What features are you looking for in the best scrubs?