*articles contain affiliate links*
Picture a medical professional, and what do you see? Maybe a stethoscope. A little black bag, perhaps. And certainly a long white lab coat. But do you think of a lab jacket for nurses when you picture nursing gear?
The Most Nerdy Lab Jacket for Nurses
Unfortunately, the lab coat isn't always associated with nurses. Doctors, pharmacists, and even lab technicians all come to mind, sure. But I personally think that nurses need to start wearing lab coats more often. They add an extra level of professionalism and more pockets than most know what to do with. Well, at least the SCOTTeVEST lab coat does. That not only makes it one of the most practical lab jackets around but the nerdiest because you totally have places for pretty much every digital device that you own.
Nurses Carry a Lot of Stuff
At any given time, a nurse could be carrying a combination of the following:
Alcohol pads
Flushes
Gait Belt
I could go on, but I think you see the point. Nurses carry tons of stuff, and we need a ton of roomy pockets!
Lab Jackets Are Timeless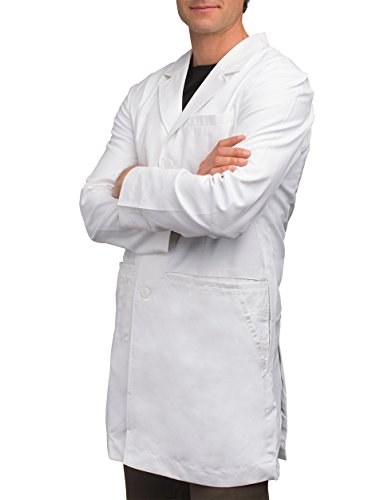 The lab coat never really goes out of fashion. Over the years, there has been a wide range of designs and styles from traditional pinstriped lab coats with a boxy look to much fancier ones with pockets on the front. You also see them in various length. There was once a time when the length of your lab coat was directly associated with your status as a healthcare professional. Fortunately, those days are long gone and you can wear whatever length or style you like.
Even with the wide selection of lab coats available, most of them are unfashionable and are not as functional as desired. I only know of 1 lab coats could comfortably accommodate all your stuff including medical equipment, lab gear and tech essentials such as smartphones, tablets etc.
Features a Lab Jacket for Nurses Needs
What makes a nerdy lab coat for nurses amazing? Well, it needs to hold everything, be comfortable, look good on you, and actually work to keep you comfortable.
Fashion and Function
Wouldn't it be great if there was one that was both fashionable and functional?
For those looking to cram all kinds of gear, gadgets, and supplies into their lab coat (my fellow tech lovers), I'm going to let you in on what I think is the most nerdy lab jacket for nurses. I mean, what could be nerdier than a lab coat with more than a dozen pockets, including two that will fit tablets?
The versatile SCOTTeVEST lab coat is a high-end lab jacket that is well set up for routine shifts and modern-day clinical practices. It gives you convenient access to all the gear you could possibly need on your shift.
The coat is form-fitting and allows you to move around the floor freely without having to worry about it getting caught on something. What's more, the Nanotex treated fabric is stain and water-resistant and keeps you looking neat and tidy throughout your shift.
Let's run through some of its key features:
1. Pockets Where You Need Them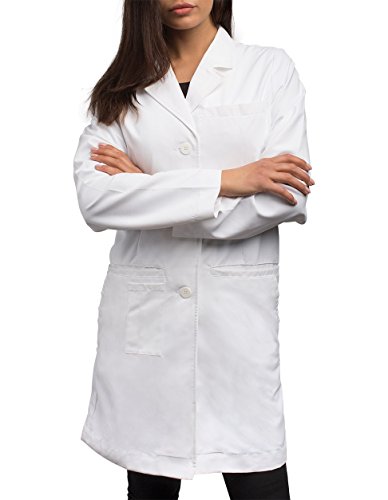 Available for both men and women, the lab jacket comes fitted with sixteen pockets designed to hold notepads, cell phones, tablets, pens, and even a ruler. At a minimum, most nurses will have a clipboard. (If you don't have one you love, check out my post on the best clipboards for nurses.)
Sure enough, that is a ridiculous number of pockets but that's the main appeal.
To put things in perspective, one of these pockets is long enough for a big clipboard, and another big enough for a 10 inch tablet. Between them, the 14 remaining pockets have more than enough room for all the gear and stuff you're likely to carry, from stethoscopes to smartphones.
2. Patented Personal Area Network
Another exceptional feature that is not much conspicuous is the patented Personal Area Network.
Basically it consists of a number of tiny slits which act as some sort of a conduit that lets you route cables and wires from one pocket to another.
For instance, a portable battery pack sitting in one pocket can be hooked up to a phone in another pocket, allowing you to charge your phone on the go, right inside the lab coat, but without any cable getting in the way.
As if that wasn't good enough, the jacket also boasts of a well fitted-out loop system that helps to keep your earphone cord in place.
Now, how nerdy is that?
3. Weight Management System
The weight management system helps distribute weight evenly and keeps you feeling comfortable especially when you lug around a lot of gear. The way the pockets are laid out and the way they are stitched make it feel a lot more like a backpack rather than a bulky lab coat that's hanging down on you.
The Nerdiest Lab Coat for Nurses
I love this lab coat because it lets you have easy access to all your gear. It's higher cost is justified by the time saved not having to make multiple trips carrying supplies. It's comfortable, stain and water-resistant, and machine washable.
The SCOTTeVEST lab coat is available for both men and women.
No Need for a Lab Coat? Check Out Awesome Jackets from SCOTTeVEST
If you're absolutely confident a lab jacket is not for you, I'd recommend checking out some of the other jackets, vests, and outerwear made by SCOTTeVEST. From vests to pants, they put pockets in all the right places in garments that you'd never expect.
My husband and I had the pleasure of trying out a couple of their jackets and we fell in love! We tried the Women's Sterling Jacket and Men's Revolution Jacket. Both these jackets were amazing. We spent a good 30 minutes discovering and examining new pockets. I am thrilled to have a jacket to help keep my valuables concealed as a I often travel alone. I also discovered what I'm calling nerd trading cards in the pocket. Many leading tech enthusiasts and experts love SCOTTeVEST. Steve Woznick wears SCOTTeVEST, and now they can add The Nerdy Nurse to that roster.
SCOTTeVEST jackets, vests, and lab coats can be purchased on Amazon.
Disclosure: I received SCOTTeVEST items to facilitate this post.
For more SCOTTeVest options, check out: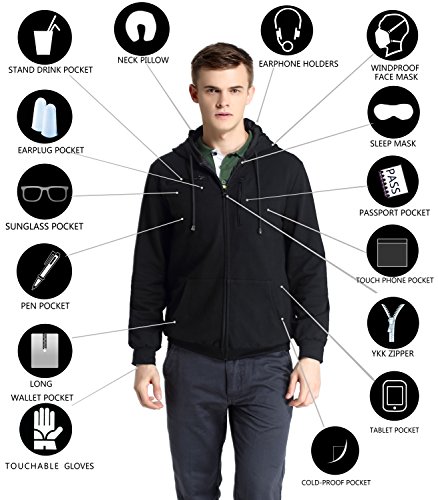 XY37 Men Travel Jacket Hoodie 10 Pockets Travel Pillow Eye Mask Face Mask Gloves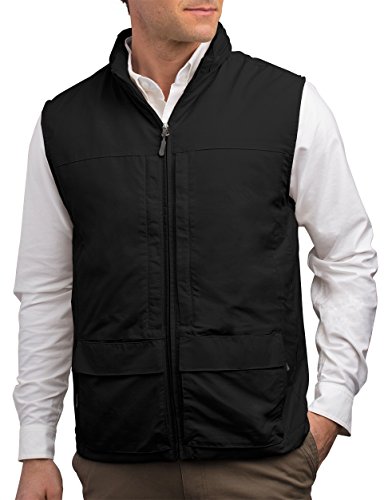 SCOTTeVEST Men's Q.U.E.S.T. Vest – 42 Pockets – Photography, Travel Vest BLK L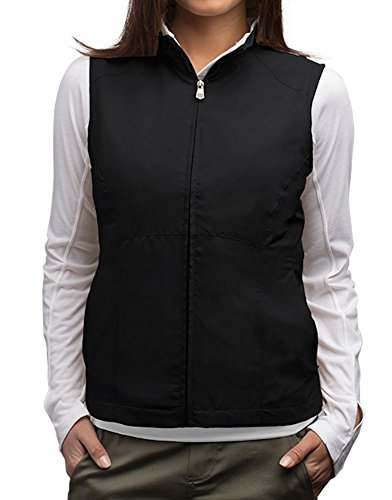 SCOTTeVEST Women's Travel Vest – 17 Pockets Travel Clothing BLK L