*articles contain affiliate links*
Fuse Chicken provided me with their products to facilitate this post. Opinions stated are my own.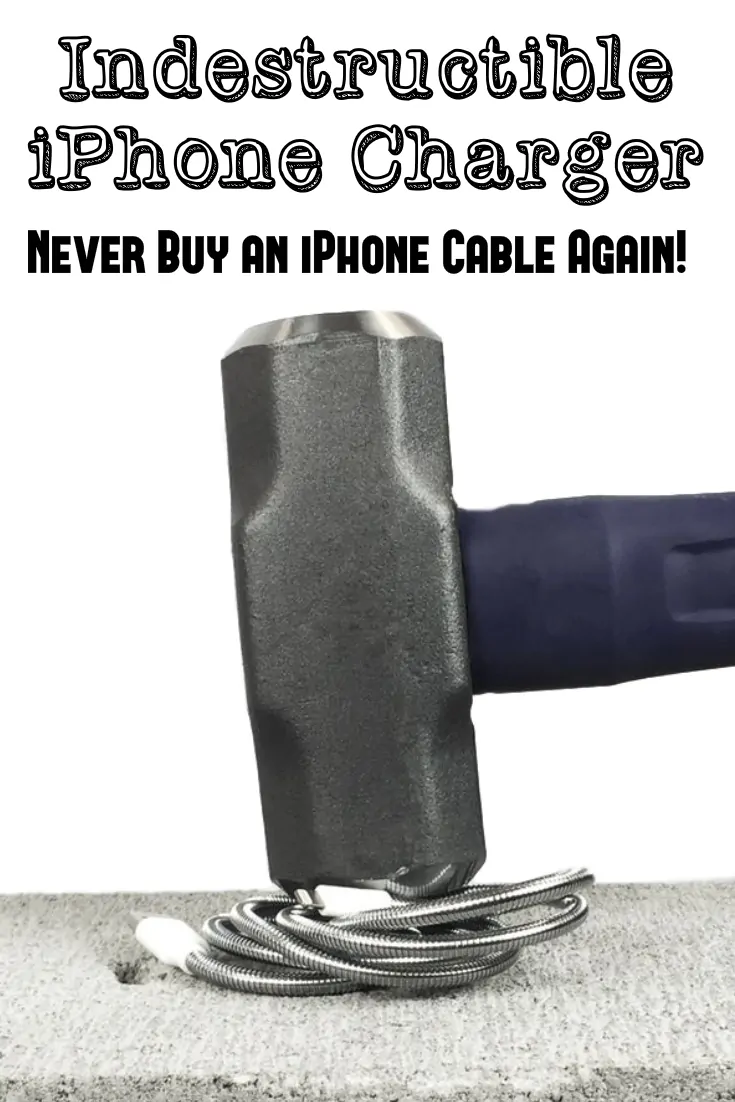 Ever since I've owned an iPhone, I've struggled with cables that break. I've looked all over to find durable cables and didn't even think an indestructible iPhone charger existed. I was pleasantly surprised when Fuse Chicken reached out to me and told me about the toughest iPhone cable earth, the Titan.
Who Needs an Indestructible iPhone Charger?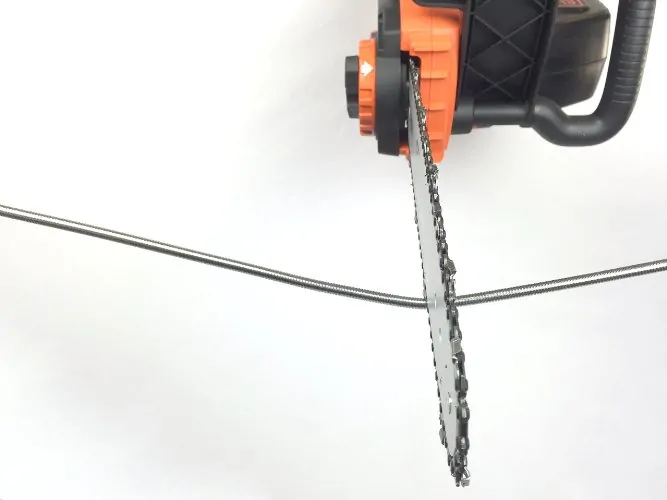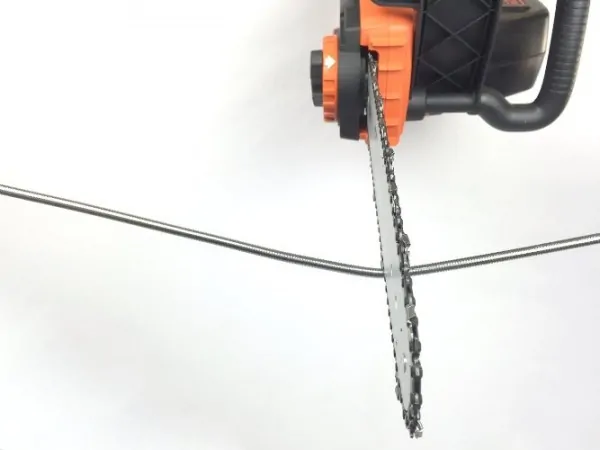 Every year I spent $30-100 on iPhone cables. Sometimes I buy $1 cables on eBay. Sometimes I try to get a little more longevity out of the cables and spring a few extra bucks for braided cables. I have bought plenty of iPhone accessories including mFI certified iPhone cables and even Apple brand iPhone cables. Unfortunately, no matter what cables I bought, or how much I babied them, they would always break within a matter of weeks or months.
It's been stressful.
I needed an indestructible iPhone charger so that I would stop throwing money down the drain. I also needed to stop needing to take 5 cables with me when I travel, just in case 1 breaks. I've dreamed of one amazing iPhone cables that would charge my phone super fast, take a beating, stand up to a small child, and still keep going.
I have found it!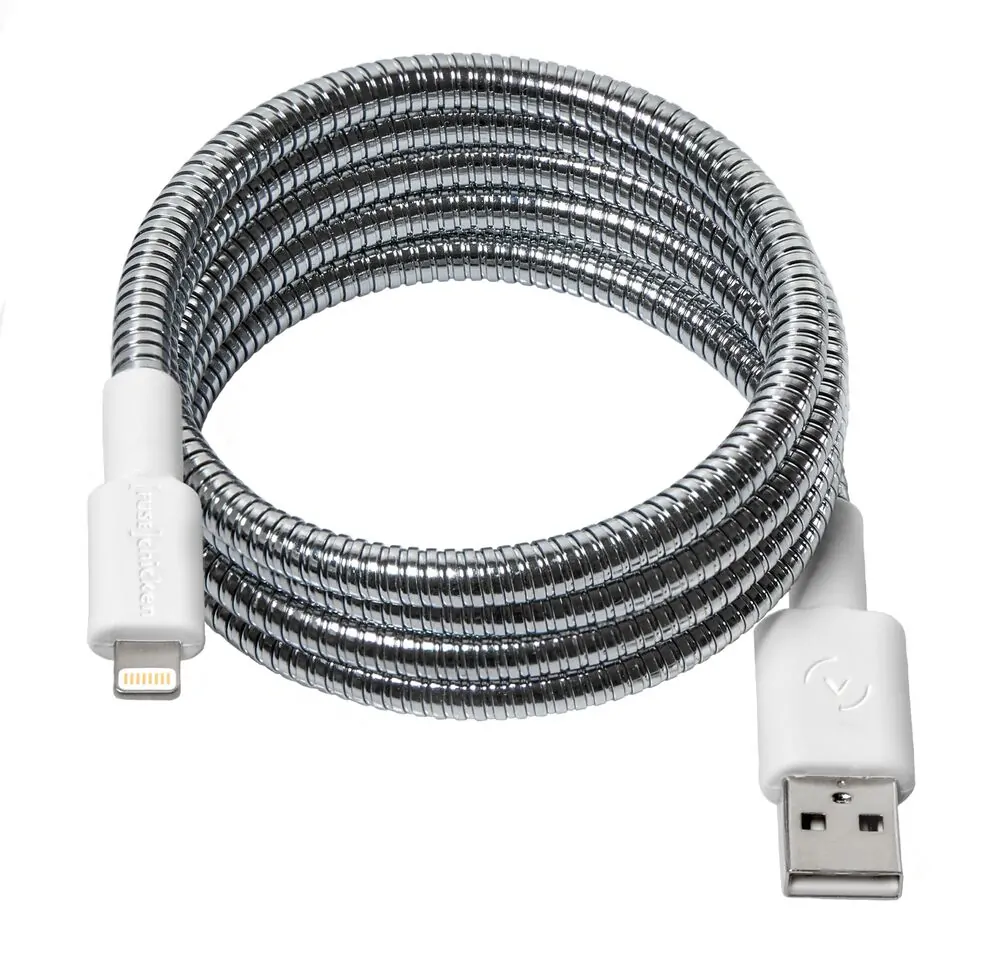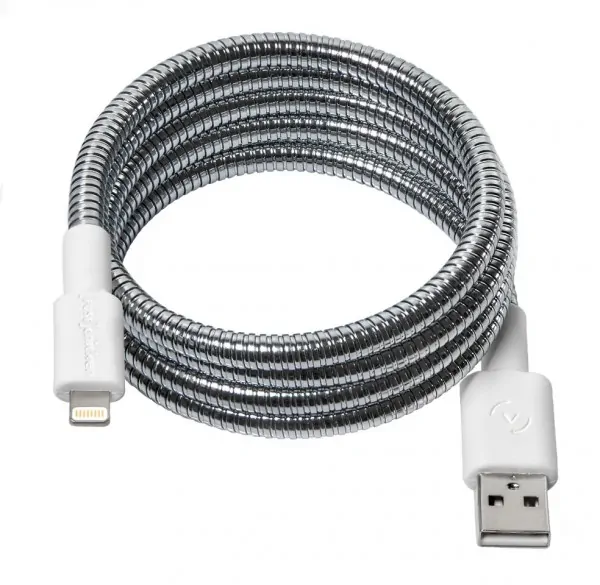 The Titan iPhone cable is 1 meter long MFI certified iPhone cable. What makes it special is the fact that it is wrapped in two layers of industrial-grade, high-strength flexible steel. The Titan iPhone cable is everything proof! Fuse Chicken describes the Titan as the world's toughest cable. I mean, this sucker has held up against chainsaws, sledgehammers, and cars! If you're worried about the connectors, don't. It's fused on both ends so you won't get frayed or gnarly.
I am thrilled to finally have an indestructible iPhone charger that looks fantastic, feels substantial, and has a lifetime warranty. I have never found a cable I like better than this one, and look forward to many years or reliable charging. In a world filled with disappointing iPhone accessories, I am glad to have finally found something that knocks it out of the park.
Other Fuse Chicken Products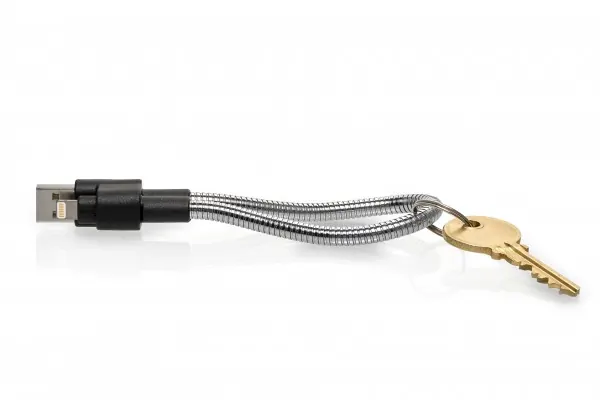 The Titan cable also comes in a compact version that you can attach right to your keychain – the Titan Loop. I love this little guy. It travels with me everywhere along with my backup battery. There's nothing worse than the battery on your smartphone. The thought of being without it while waiting for any amount of time is only slightly less horrifying than being without wifi.
Bobine & Bobine Auto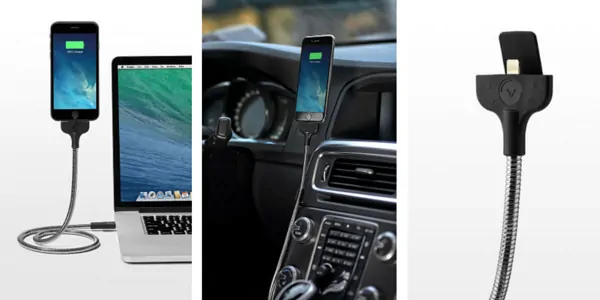 The Bobine and the Bobine Auto are basically stiffer versions of the Titan. You can stand your iPhone straight up in the air on the desk, bedside table, or mounted in your car. I love this product, but you should be aware that there are sometimes issues with cases due to the support near the lightning connector. If you want to use either of these, you'll need to make sure your case has openings all the way across the bottom, including speakers. The only difference I can see between the Bobine and the Bobine Auto are the mounting clips.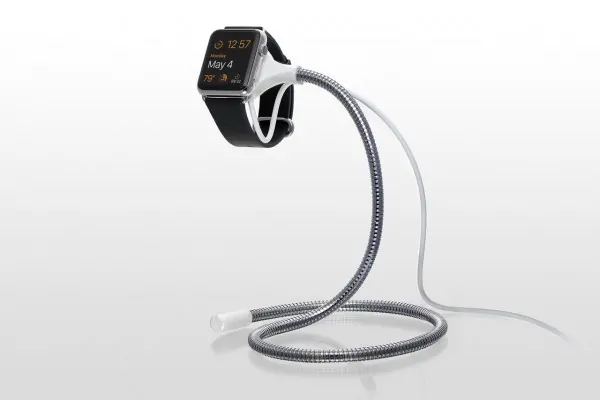 The Bobine Watch couples with our existing Apple Watch charge and provides a more convenient charging solution by elevating your charger and giving your watch a nice home away from home.
Titan for Android?
For you non-iPhone users, the Titan is available in micro USB.
Get Your Own Indestructible iPhone Cable
It's time to pick it up.
"What?" You say?
The last iPhone cable you'll ever need.
You can get your own Titan or Titan Loop on Amazon.
How often do you have to replace your smartphone cables?