*articles contain affiliate links*
There are many celebrations and occasions that justify having an awesome cake. There are also some awesome nurse cakes if you do some looking. Here are a few reasons why a cake is needed:
Getting accepted into Nursing School
Graduating from Nursing School
Getting your first nursing job
Getting a promotion into an administrative nursing job
Coming off a 5 day stretch of 12 hours shifts


Okay… so the last one may have been a little much, but there are still plenty of awesome reasons to have a nurse themed cake.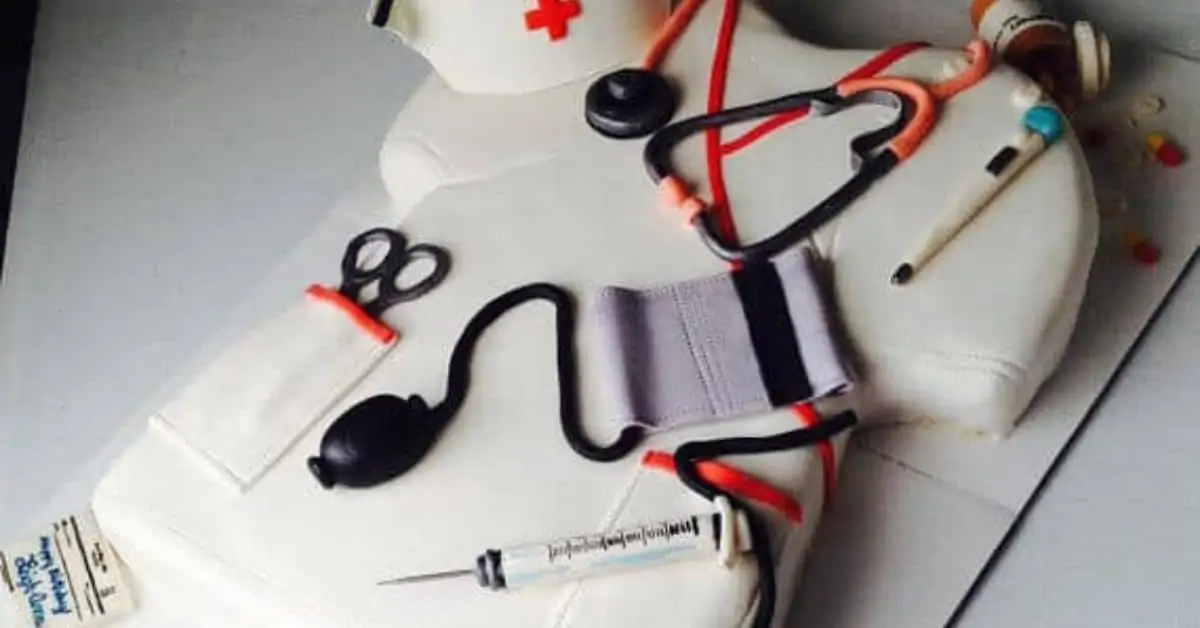 Super Cute Nurse Cakes from Pinterest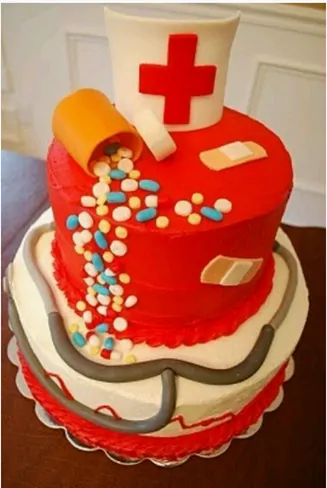 This adorable cake features a classic nurse hat with bandages, meds, a stethoscope and electrocardiogram tracing around the bottom layer.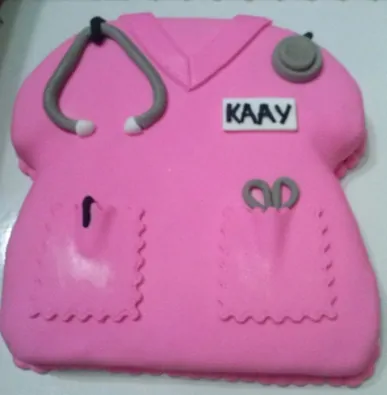 As a nurse, you are going to spend a lot of your time in scrubs. Why not celebrate your accomplishment with an adorable scrub top cake.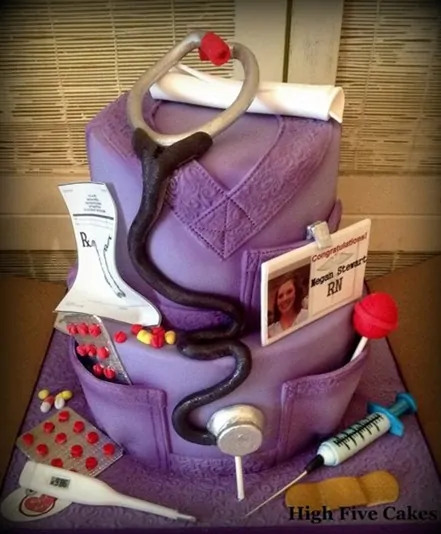 I love the extra details with the prescription pad, syringe, and badge.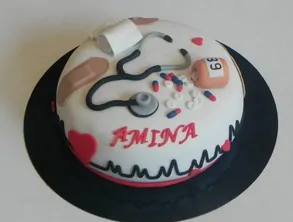 There's that electrocardiogram tracing that I like so much.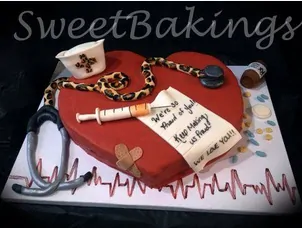 I adore the note with the personalized message to the one getting this cake.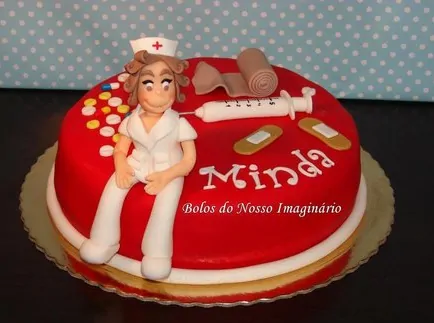 Show off your favorite nurse with an edible version of her sitting on the cake. Now that I've typed that, maybe you shouldn't eat the nurse. Either way, this cake is adorable.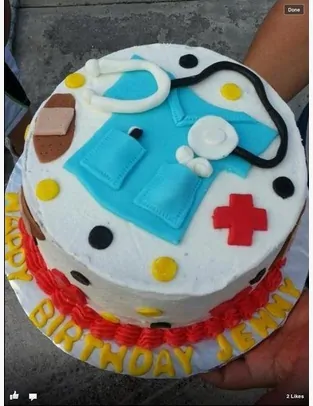 A simple cake with a scrub top, stethoscope, and a bandage. The perfect birthday cake for anyone you work with.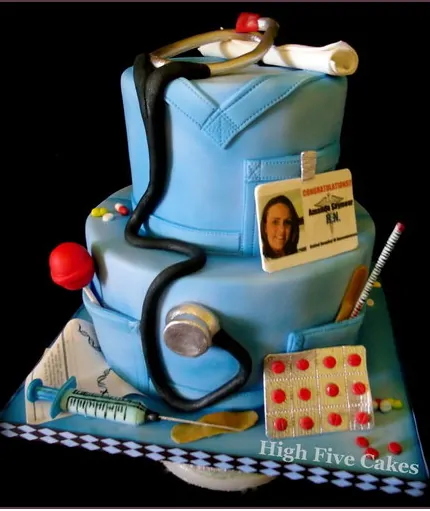 These scrubs make an adorable two tiered cake. The addition of a real looking badge just adds to the overall design of the cake.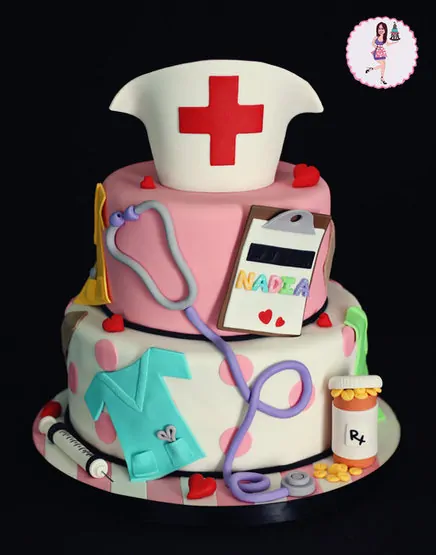 As a nurse, I love my clipboard. So I love the addition of the clipboard to this adorable cake.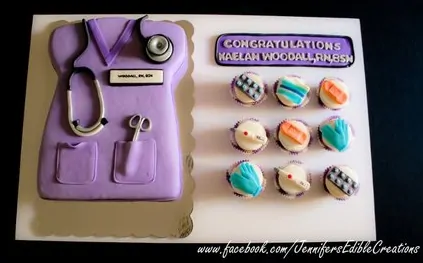 A fairly simple cake design is dressed up with the cupcakes. I love the cupcake toppers.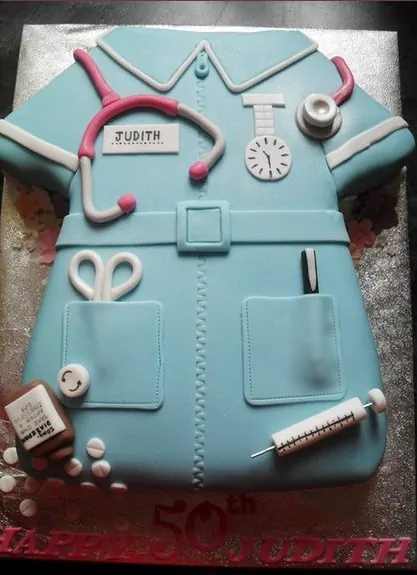 A throwback cake to when nurses wore dresses. The watch and pen in the pocket are a great touch.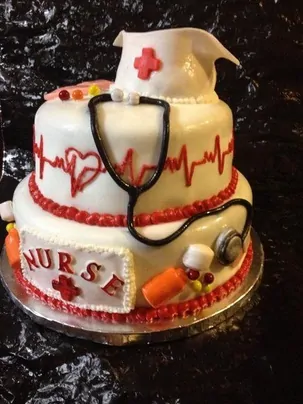 This cake is a little more simple than the rest but still perfectly suits any nurse.
Have you ever been given an awesome nursing cake? Or do you know where we can see more awesome cakes for nurses? Sound off in the comments below!
Oh and if you're looking for more awesome nurse pins, be sure to follow my "Being a Nurse" board on Pinterest!
Make your own Cake
You don't have to be an expert baker to Make Your Own cake, these can help: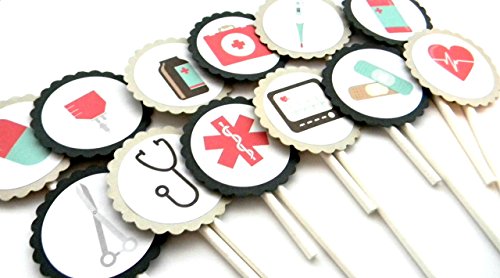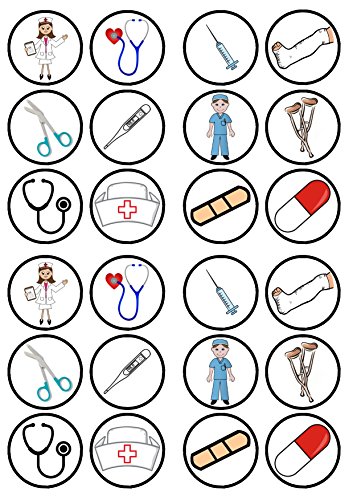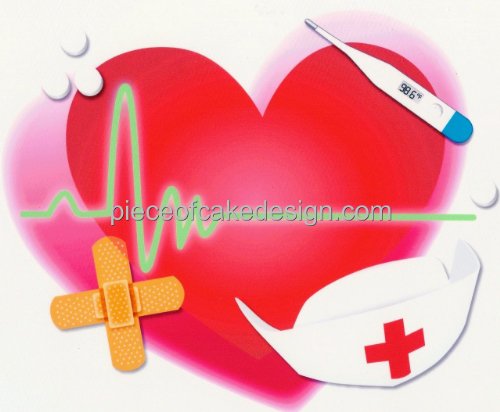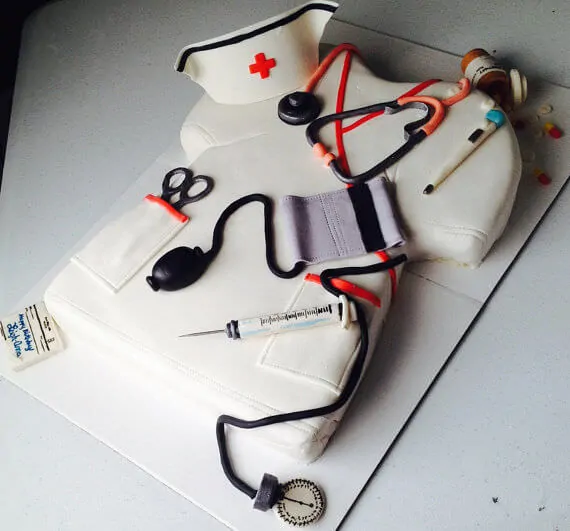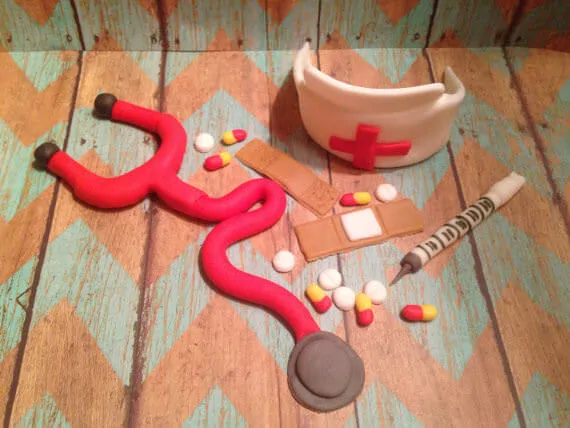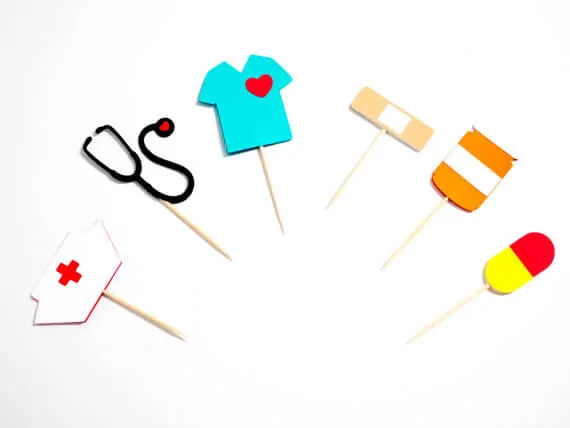 Download Nurse Bingo Today!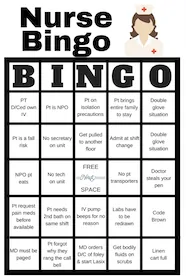 Liven up any shift with a fun game of bingo. See who can fill a row first!
Fill a whole card and lose grip with reality.
Your privacy is protected. We will never spam you.