*articles contain affiliate links*
Guest Post: By Mary Flemister
Nursing Education of Yester-year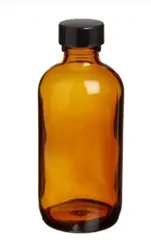 My mother, who was a nursing student in the 1970's, told me her university's nursing department was overjoyed when they got their first "resuscitation Annie," a mannequin with the ability to receive CPR. She also carried index cards containing drug information for her to reference as needed while treating patients and worked with glass IV bottles.
So much has changed since then!
Nursing Education Has to Evolve
Technology improves the practices of medicine, and nursing. It will continue to advance year after year. In order to prepare students to handle such changes, nursing education needs to evolve accordingly. Embracing these new technologies enables us to become nursing professionals who are prepared to provide the best possible patient care.
Technology in Nursing School
I am currently pursuing a BSN degree at Chamberlain College of Nursing's Arlington, Va. campus and am grateful for all the healthcare technology and applications that I have been exposed to as part of my education. The campus has a health assessment lab that resembles a real-life clinical environment. There are also labs with hospital beds, wall suction and O2 set-ups where students can practice real nursing skills on low fidelity mannequins.
SIMCARE Center with high fidelity mannequins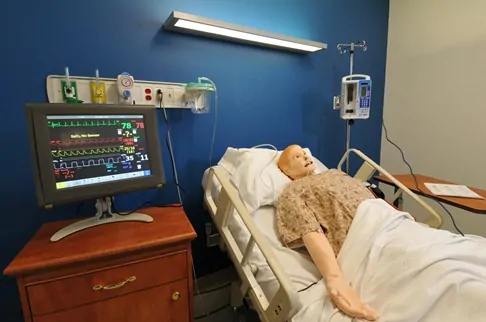 In addition, every Chamberlain campus has a SIMCARE Center™. This facility enables students to practice simulation scenarios on high fidelity mannequins that are capable of responding as a real patient might. They are controlled remotely by an instructor who can alter vital signs and pupillary response at any time during a simulation, as well as change breathing sounds and heart rates. Instructors can also induce seizures, sweating, even vomiting. There are peripheral IV lines that allow students to push medications, to which the mannequin then responds both verbally and physically—all in real time. This lab is also equipped with other high fidelity mannequins, including a child and even a female mannequin that gives birth to either a premature or a full term high fidelity baby. Working with these mannequins is challenging because it is so real, but I know that I am learning about nursing in a way that I never could in a regular classroom setting.
A Realistic Simulation to Educate Nursing Students
By using these high-tech mannequins, I believe my fellow students and I will be more fully prepared for our future as nursing professionals. In a profession that is constantly changing, incorporating the latest technology into the classroom will help nursing students to not only effectively use specific skills in the clinical setting but can also help create a nursing workforce that can more easily adapt to advances in the provision of patient care—ultimately increasing the quality of healthcare available.
About the author: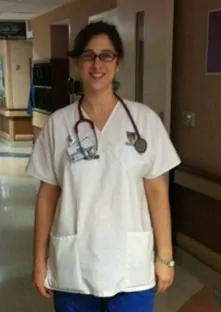 Mary Flemister is a Bachelor of Science in Nursing (BSN) degree student at Chamberlain College of Nursing's Arlington campus.
About Chamberlain College of Nursing
Chamberlain College of Nursing are incorporating innovations and advances into into their nursing curriculum. Chamberlain College of Nursing are committed to Student Success and has a philosophy focusing on PERSON, HEALTH, NURSING, ENVIRONMENT, TEACHING-LEARNING and NURSING EDUCATION.
History:
Chamberlain College of Nursing has a solid and historical, 122-year educational foundation of preparing compassionate, knowledgeable and clinically proficient nursing graduates. Formerly known as Deaconess College of Nursing, Chamberlain College of Nursing is fueled by the ingenuity of a progressive and expansive nursing program.
Find out more: Chamberlain College of Nursing