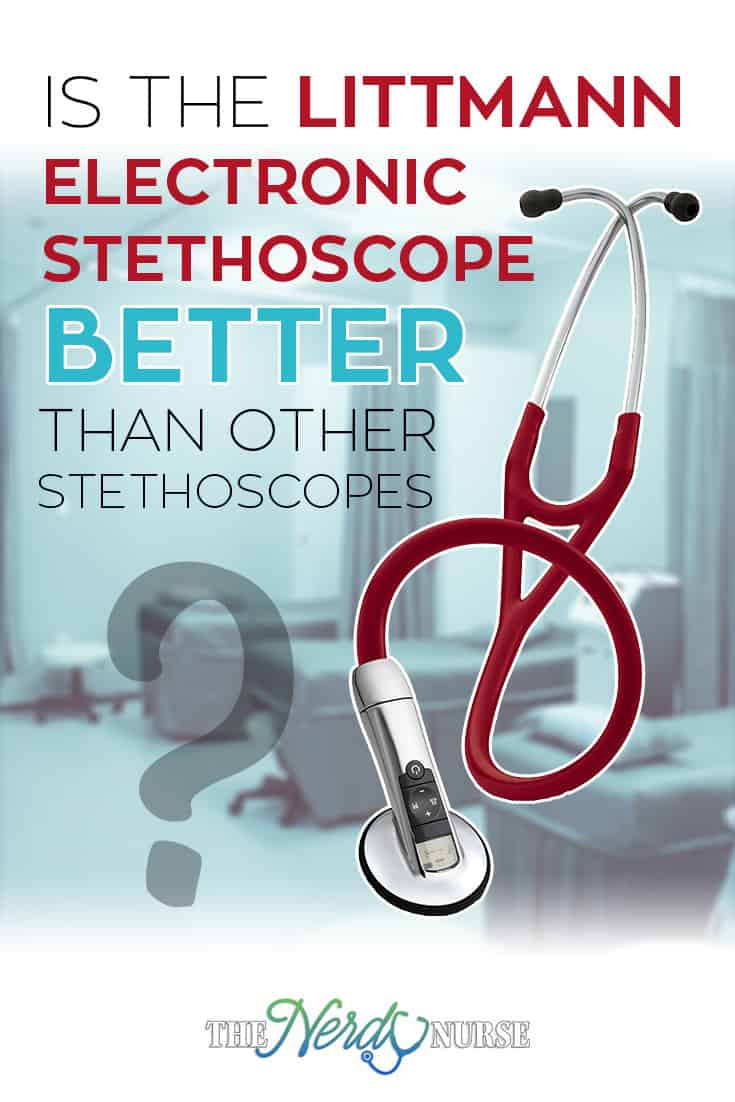 If you want to get better at auscultation and enjoy the convenience of documenting the sounds auscultated by transferring them to a computer using cutting-edge Bluetooth tech, look no further than Littman electronic stethoscopes.
Digital stethoscopes have been here for quite some time now. As advanced instruments that are superior in quality to traditional stethoscopes, they are designed to drastically improve the accuracy of diagnostic procedures. Even though there is nothing fundamentally wrong with their traditional counterparts, there's no denying the fact that taking the time to pick up the subtle nuances of digital auscultation will only allow you to develop your diagnostic capabilities overall.
Is the Littmann electronic stethoscope better than other stethoscopes?
Or is it better than other Littmann Stethoscopes?
Let's find out!
Bear in mind that a good number of murmurs and sounds typically occur in range of frequencies that human ears are not very sensitive to. And so, there's a need for these sounds and murmurs to be amplified for them to be diagnosed. This is where Littmann electronic stethoscopes come in handy.
With the aid of computers (which don't have any frequency limitation) and intelligent digital auscultation software such as Zargis StethAssist Software, medical professionals using Littman electronic stethoscopes find it a lot easier to examine pathologic sounds and murmurs with great accuracy.
With the Bluetooth tech built in to this stethoscope, you can wirelessly transfer and view sounds real time as you auscultate your patient. Having said that, the key benefits of going electronic are the marked reduction of unnecessary ambient noises that interfere with normal auscultation, as well as good amplification of sounds (24x times) across a fairly wide range of frequencies using various modes namely Bell, Diaphragm and Extended Range.
Digital Clarity
If you have poor hearing, you can still detect lung sounds and heart murmurs with great acoustic clarity that your colleagues using traditional stethoscopes might sometimes miss. These electronic devices display the detected heart rate and also allow you to make up to a dozen 30 second recordings of auscultations, which you can replay to your patients later. You'll find it very useful in explaining your finding to the patient so they are more likely to follow your recommendations.
While I have found the Littmann electronic stethoscopes extremely useful in detecting difficult to pick up murmurs (like Grade 2 or Grade 3 aortic regurgitation), its real utility lies in auscultation of abnormal lung sounds. It alleviates the auscultation of rattles and rhonchi, it will drastically reduce the chest x-rays that you order as well.
Overall, the Littmann electronic stethoscope does exactly what it promises to. It's remarkably easy to set up and extremely user friendly as well. Yes, it does take some time to get a grip of the subtleties linked to digital auscultation. Once you know what sounds you might actually be listening to, such electronic devices can certainly make it a lot easier for you to closely analyze murmurs or a few other heart sounds.
Are you interested in buying one of these electronic stethoscopes from Littmann? What could be a better way to save some money yourself than checking out this Littman Electronic Stethoscope 3200 listing on Amazon.com? Get it off Amazon now and make the most of your money.
Download Nurse Bingo Today!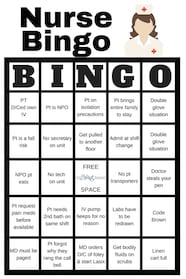 Liven up any shift with a fun game of bingo. See who can fill a row first!
Fill a whole card and lose grip with reality.
Your privacy is protected. We will never spam you.