*articles contain affiliate links*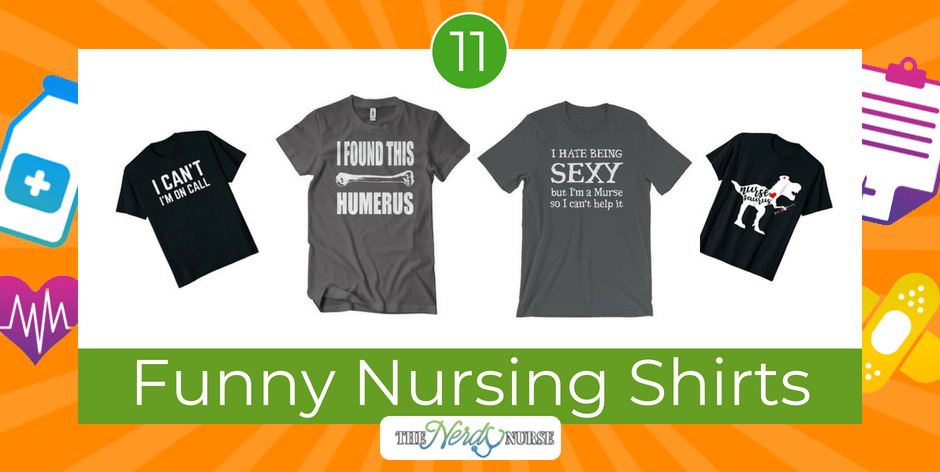 Show your nurse pride with these funny nursing shirts. All of them have a sense of humor about them. Some are witty, others sassy. I'm sure you'll find something that matches your personality on this list.
11 Super Funny Nursing Shirts
We've outlined some of the funniest nursing t-shirts in this comparison table to make it easier to find the one that is right for you. You can click "Read More" on any of them in the table to jump to the section in this article outlining more information about it. Or, you can click the "Buy from Amazon.com" or the "Buy Now" button to pick it up immediately.
| Rank | Image | Product | Price | More | Buy it Now |
| --- | --- | --- | --- | --- | --- |
| 1 | | I Found This Humerus | $ | Read More | |
| 2 | | Nursing School Survivor | $ | Read More | |
| 3 | | The Nurse Face | $ | Read More | |
| 4 | | It's a Nurse Thing | $ | Read More | |
| 5 | | I'm On Call | $ | Read More | |
| 6 | | Medical Advice for Tacos | $ | Read More | |
| 7 | | Only the Finest Become Nurses | $ | Read More | |
| 8 | | I'm a Murse | $ | Read More | |
| 9 | | You Can't Scare Me | $ | Read More | |
| 10 | | Instant Nurse | $ | Read More | |
| 11 | | No I Don't Want to See It | $ | Read More | |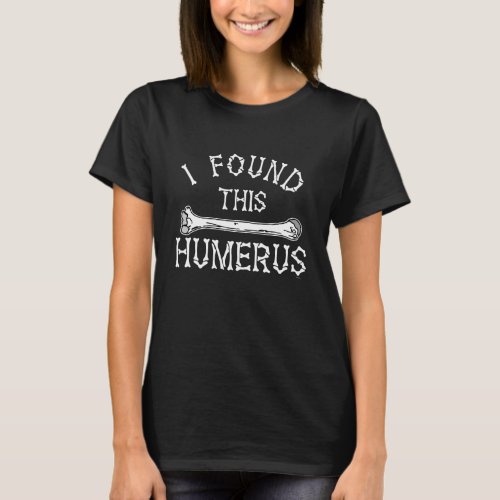 Funny I Found This Humerus T-Shirt

Admit it – you laughed! I did. I can't help but say, "get it! Humerus. Like funny!" This shirt is on Zazzle and you can get it in hoodies too.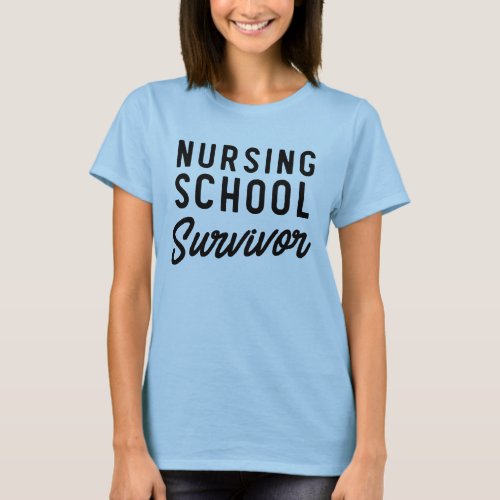 Nursing school survivor T-Shirt

Can I get an Amen? Nursing school is so stressful, so difficult, way harder than anyone probably even can guess. I found this funny shirt on Zazzle.
I'm a personal fan of punny humor. Forget North Face – we are proud to sport the Nurse Face! Am I right? The Zazzle website has this shirt for sale right now.
It's A Nurse Thing T-Shirt (Unisex) Nurse T-Shirts Gifts, 4XL

This isn't as funny as it heart-warming. I had to inject a little sweetness in here too. As nurses, we put so much of our heart into our work. Find this shirt on Amazon.
I Can't I'm On Call Tshirt Doctor Nurse Tech Support

How many times have you sighed and had to admit, "Ugh, I can't do it! I'm on call!" Yup, nurses and doctors alike have this shared experience. Now there's a t-shirt for it on Amazon.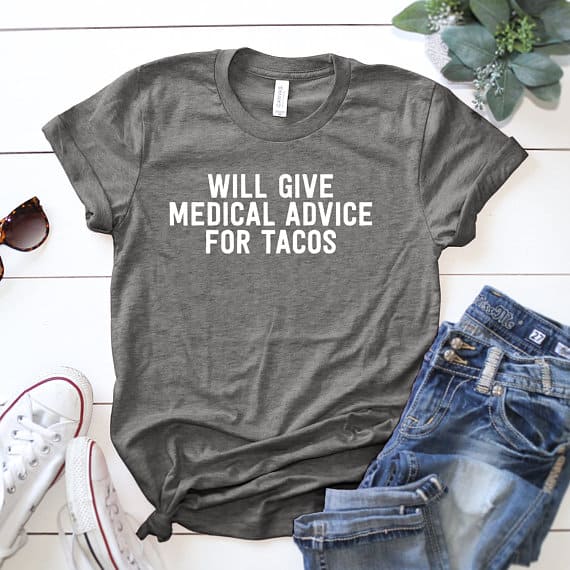 Will give Advice for Tacos T-Shirt

Sometimes you like your sense of humor to be more subtle. Sometimes you don't. If you're a nurse and you love tacos, then this is for you. It is found on Etsy.
All Women Are Created Equal But Only The Finest Become Nurse

Ladies, take pride in what you do as a nurse! It's extremely hard work and you earn every single cent on that paycheck. This shirt is for sale on Amazon.
Dudes – did you think I forgot about you? Nope! Men are nurses too – be proud of it with this shirt from Etsy.
I just want to scream – SAME! With all the crap – literally – that we put up with every day, you can't scare us. You can buy this shirt on Etsy.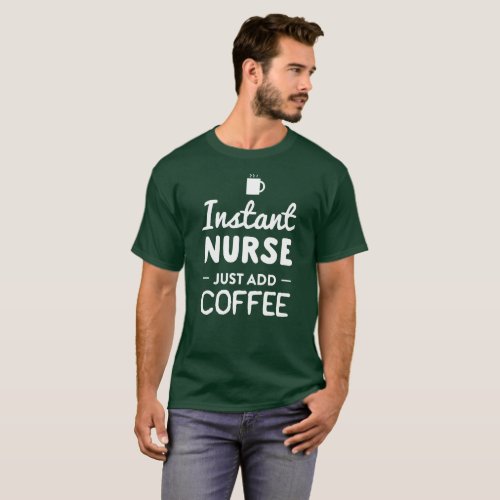 Instant Nurse, Just Add Coffee T-Shirt

I feel like this, especially after a 12-hour shift. Or before that 12-hour shift. We run on coffee. This shirt is on Zazzle.
Yes I'm a Nurse T-Shirt No I Don't Want To See it

You're laughing because it's true! You've said this same thing, how many times? Too many! Wear this shirt and just point to it next time. Buy the shirt on Amazon.
There you go! Save this to your Pinterest board so you don't lose it! It's a funny list and all of them make perfect gifts for nurses. Which of these funny nursing shirts is your favorite?
Check Out:
Nurses Are Like Pineapples Shirt Funny Nursing Gift RN, LPN

Nurse Saurus T-Shirt Funny

Funny Nurse Cardiac T Shirt – ER ICU Doctor Paramedic Fib

BATNURSE NIGHT SHIFT TEE

Download FREE Nurse Gift Tags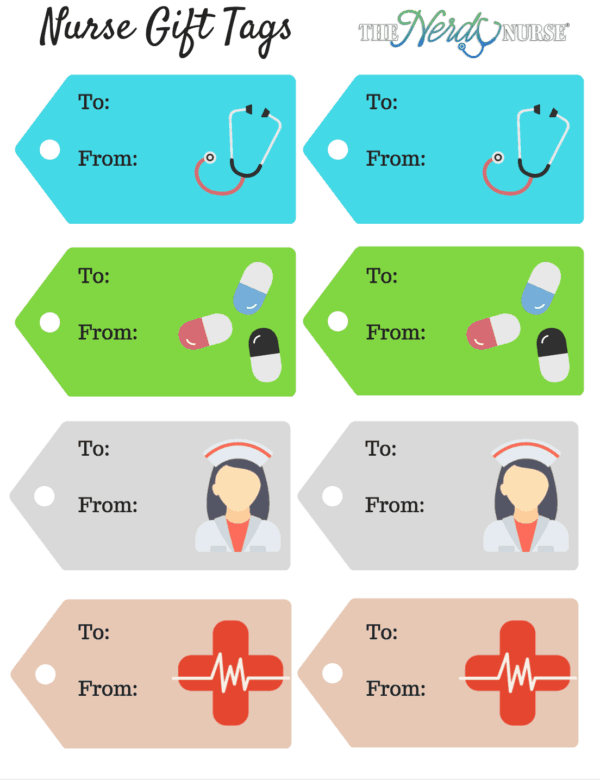 Sign up for updates & get FREE nurse gift tags instantly.
Your privacy is protected. We will never spam you.