*articles contain affiliate links*
Do you need a laugh? All of these nurse cartoons are perfect! You'll giggle. You'll chuckle. They are all just so relatable – share them with your friends!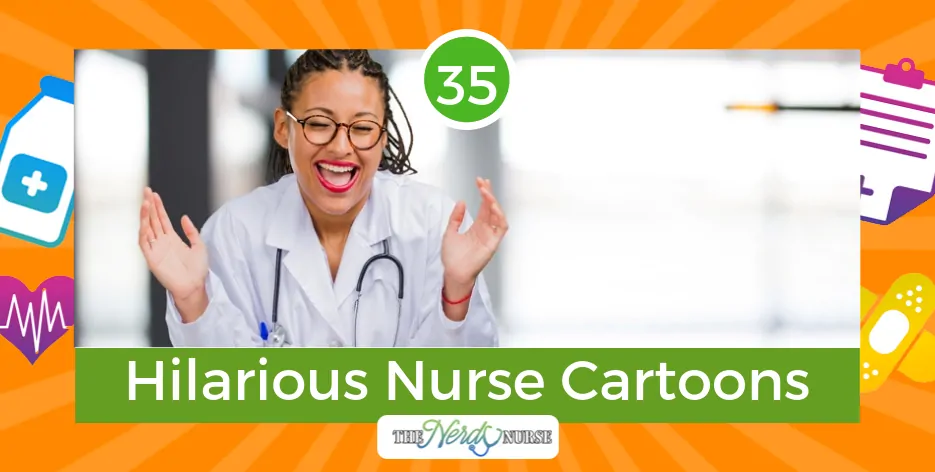 35 Funny Nurse Cartoons
From the operating room to the emergency department, all of these nurse cartoons will have you rolling! Share them with a nurse that you know and brighten their day!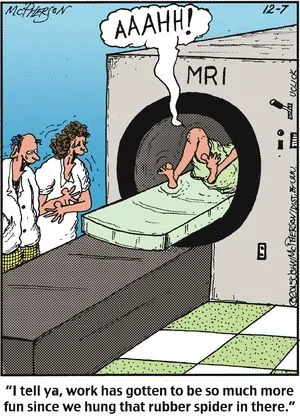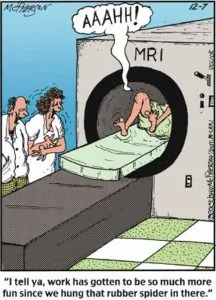 Sometimes you just want to have a bit of fun with the MRI machine.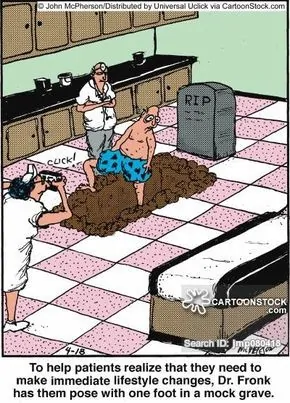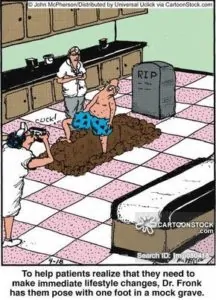 The puns are strong with this one.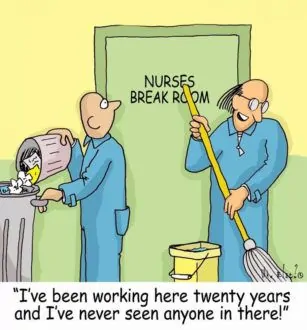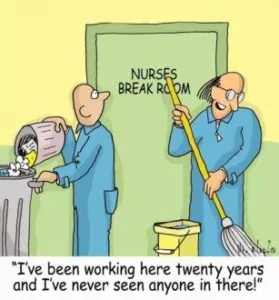 Isn't that the truth? When do nurses actually get a break during a shift?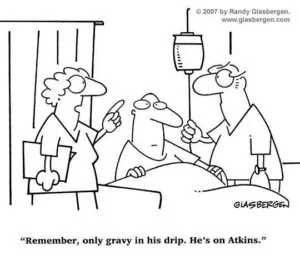 There are so many things to remember for each patient, sometimes it feels just like this.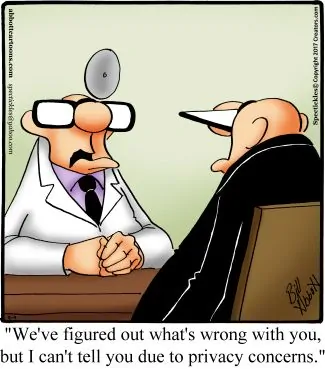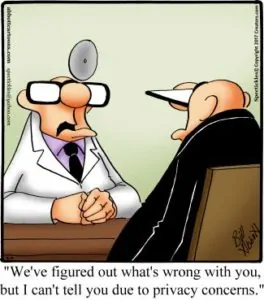 It can feel like this with all the HIPPA and Privacy issues.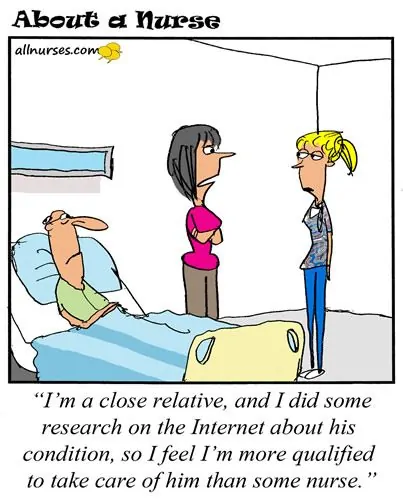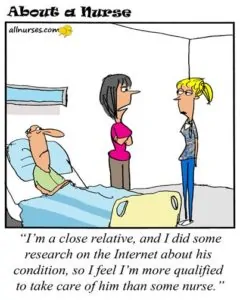 How many nurses can relate to this? And we definitely "love" shows like Grey's Anatomy and House.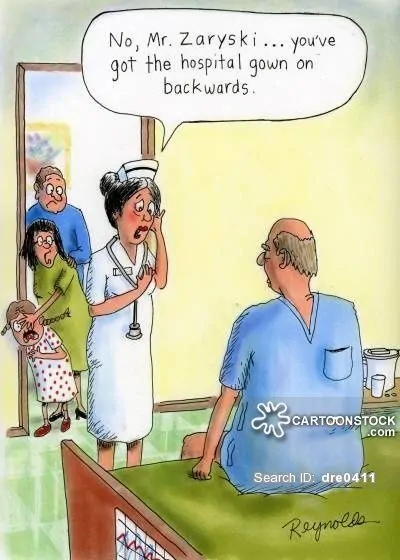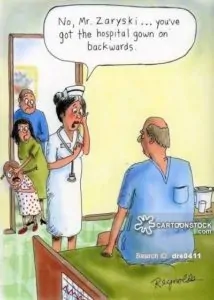 It's funny because it happens! Oh, those gowns.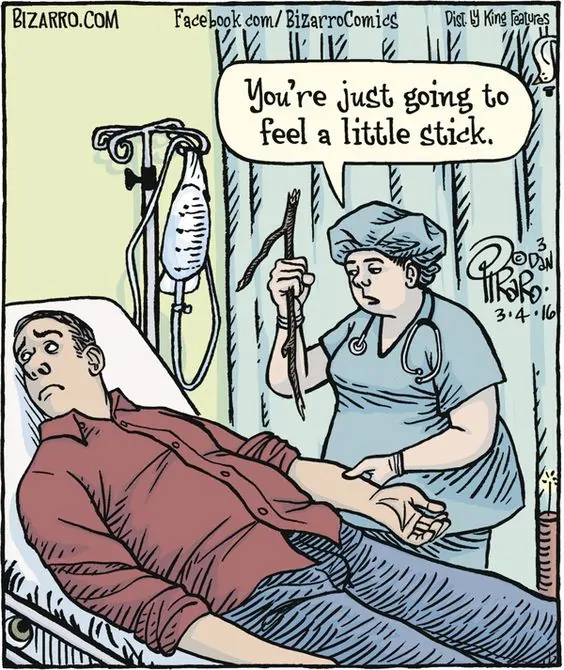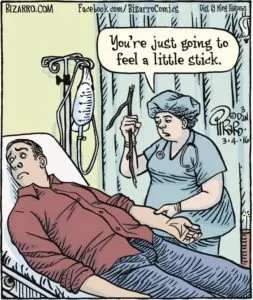 Another fun one for the nurses that love a good pun!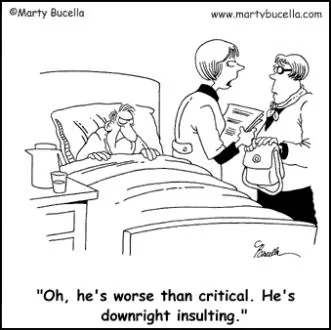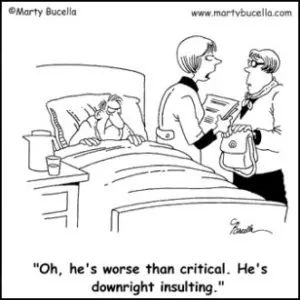 Definitely, a funny one because so many patients really are like this!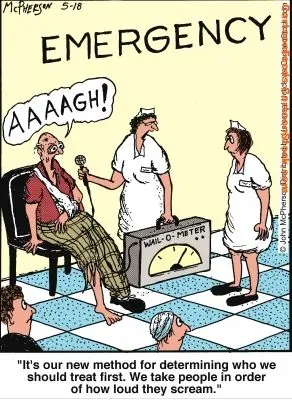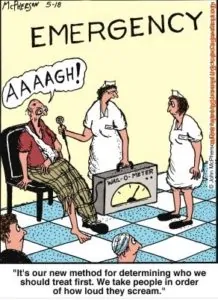 People tend to wonder how Emergency Departments work. Well, it's like this.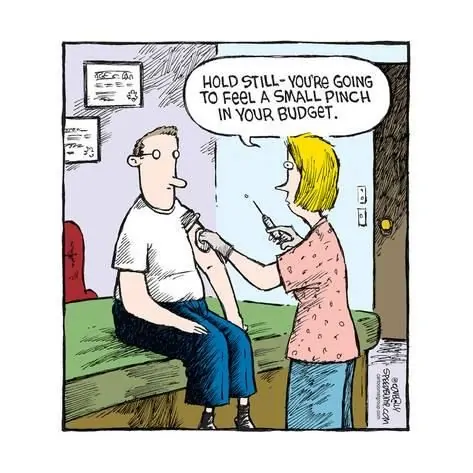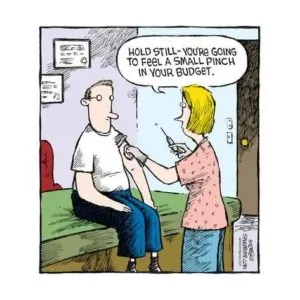 Unfortunately, this is pretty accurate of health care these days.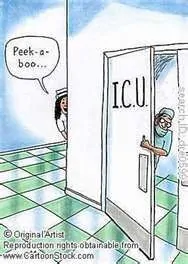 This is a cute one just because of how it sounds!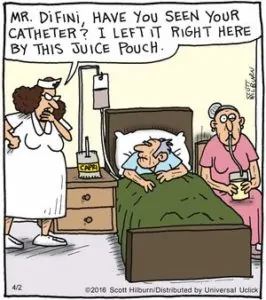 A gross joke that just makes you chuckle!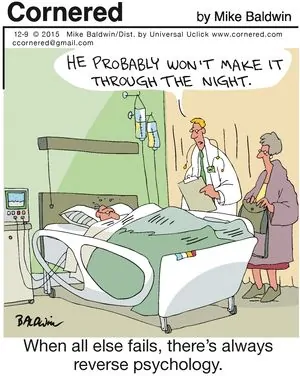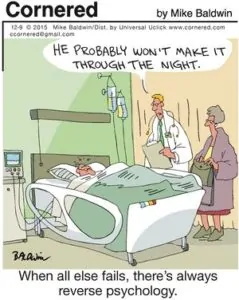 How many doctors and nurses have thought this?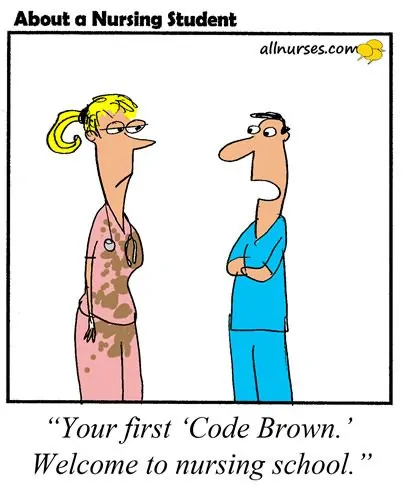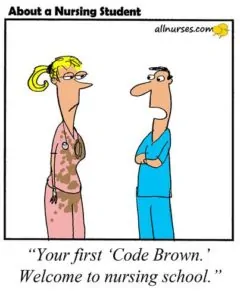 So true! It happens. It does, and it happens to everyone.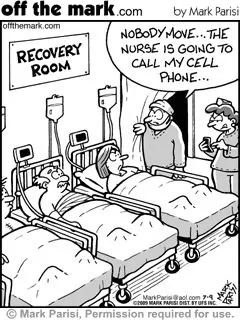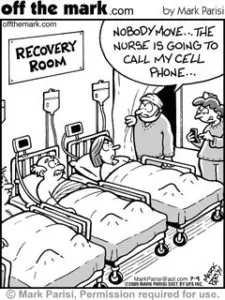 Oh yes! Just imagine. It's a huge fear of people's for sure.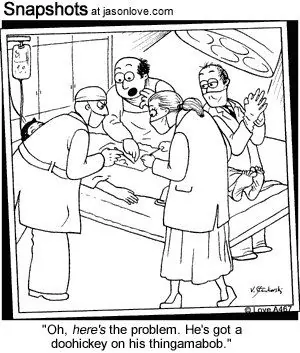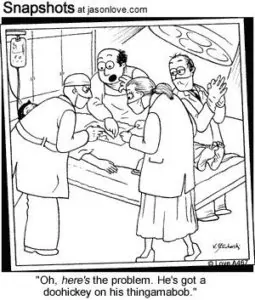 Sometimes people really do think this is how we operate! Couldn't be farther from the truth.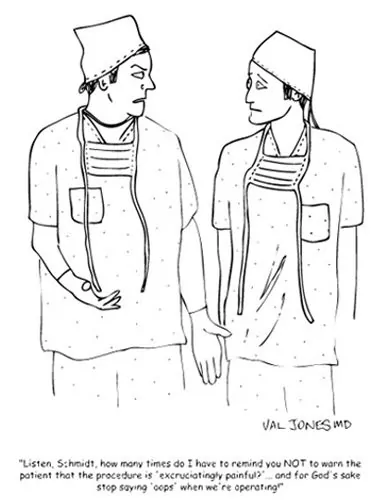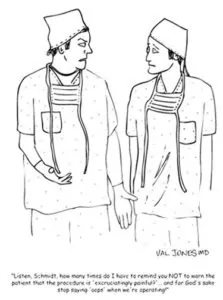 Sometimes being totally honest isn't the best way.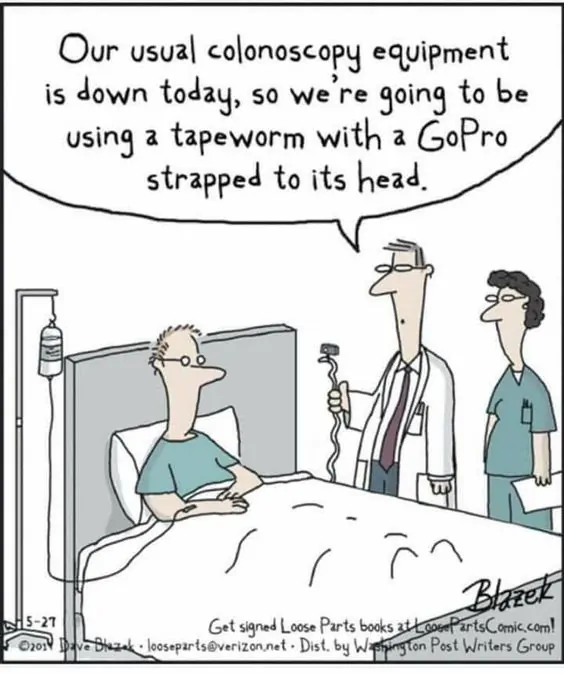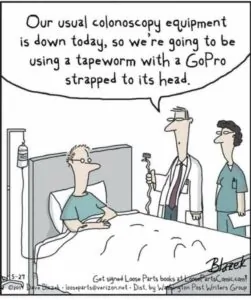 Another joke for those that like the grosser humor.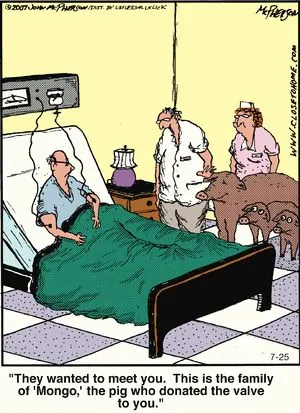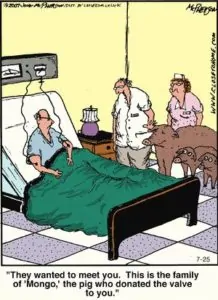 You know how organ donor families like to meet the recipients? Imagine if the animals did.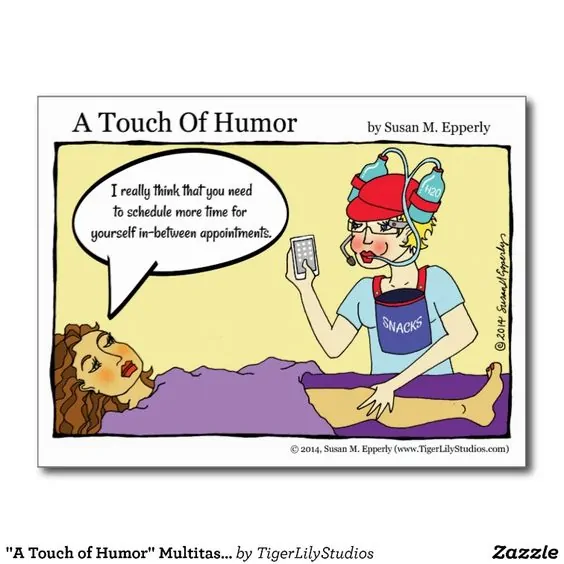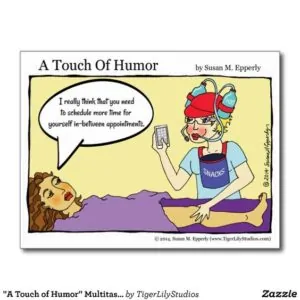 Nurses, we all feel like this! Running and getting snacks when we can.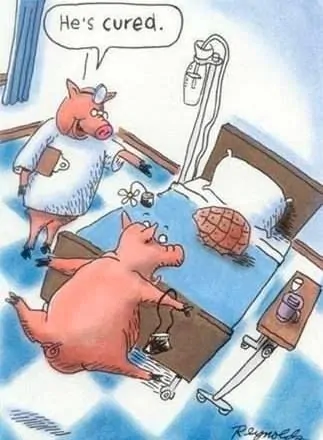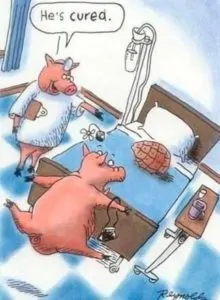 Gotta put the puns in here every so often.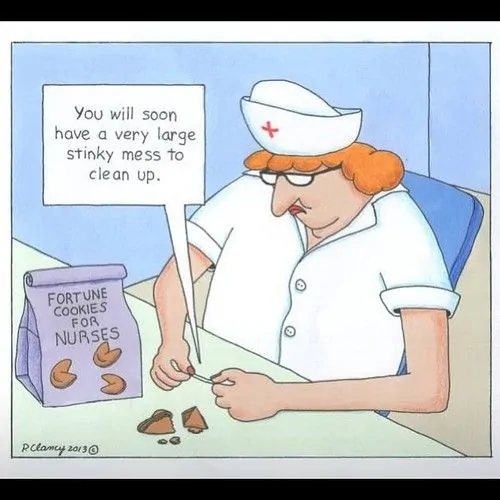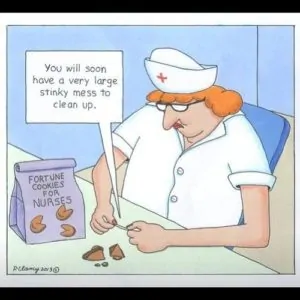 This is pretty obvious every shift.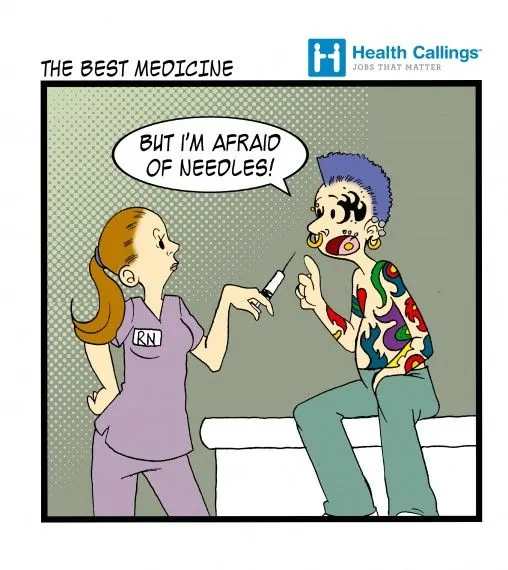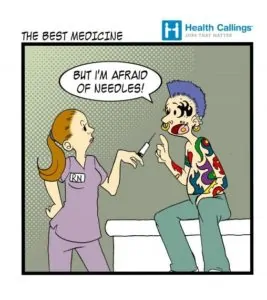 This is funny because it happens! You wonder what they mean.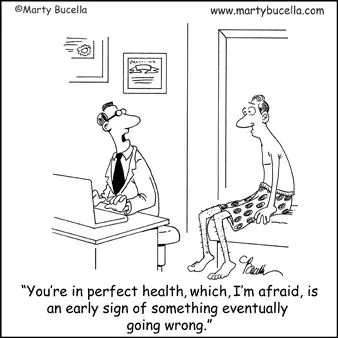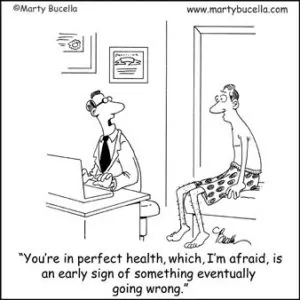 Just when you think everything is going wonderfully…then it isn't.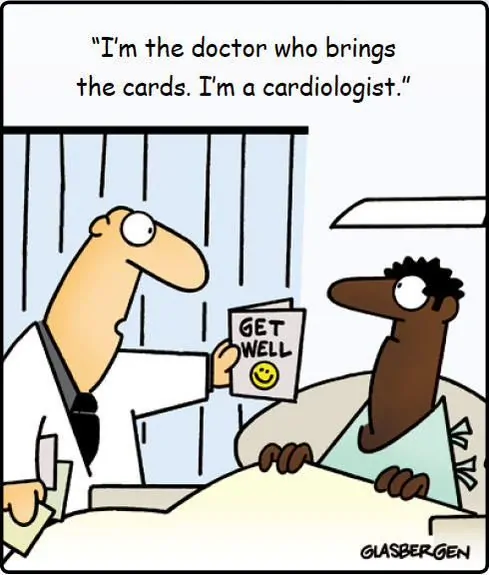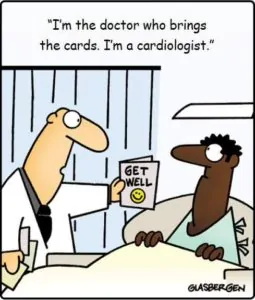 Can't get away from the puns. They are too cute.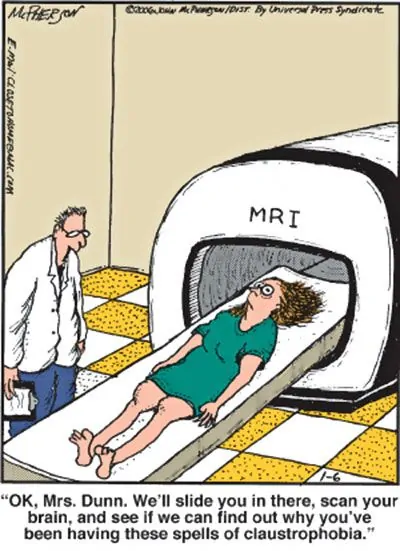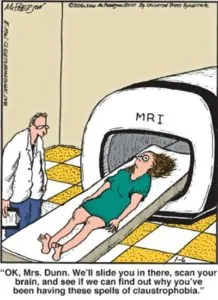 Some of the tests feel this counterintuitive, don't they?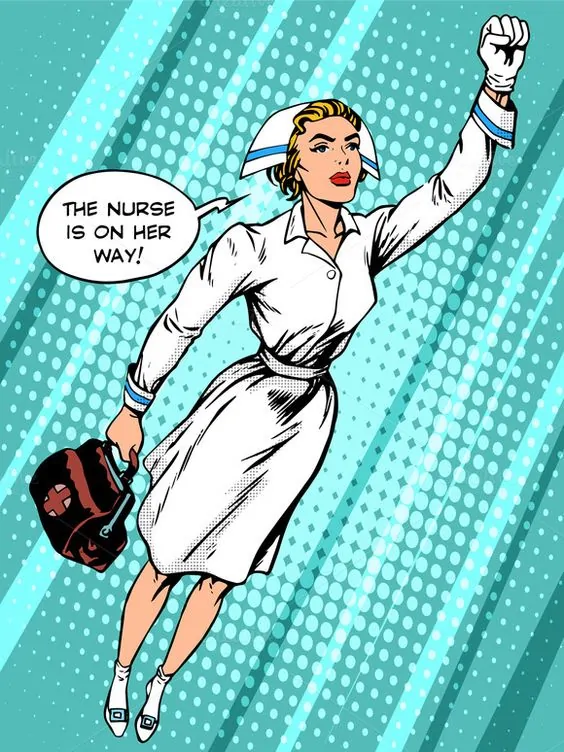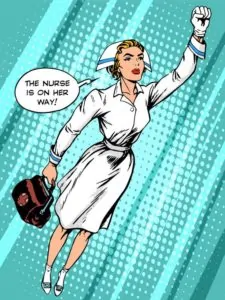 We are superheroes! And we really do come to the rescue and make a huge difference! Never forget it!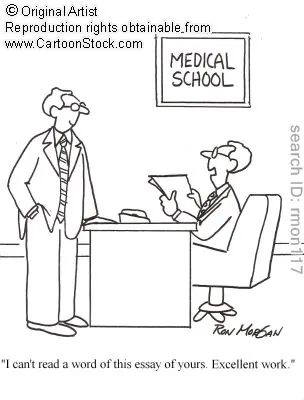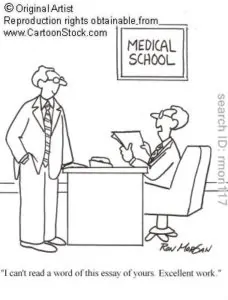 Nurses everywhere imagine this is one of the classes doctors have to take.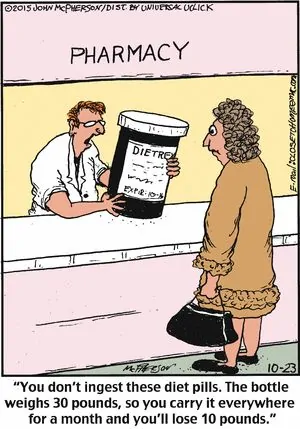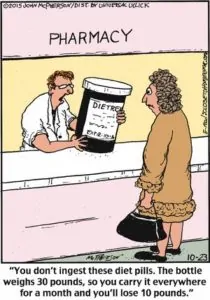 Patients always want a quick pill to solve their problems, don't they?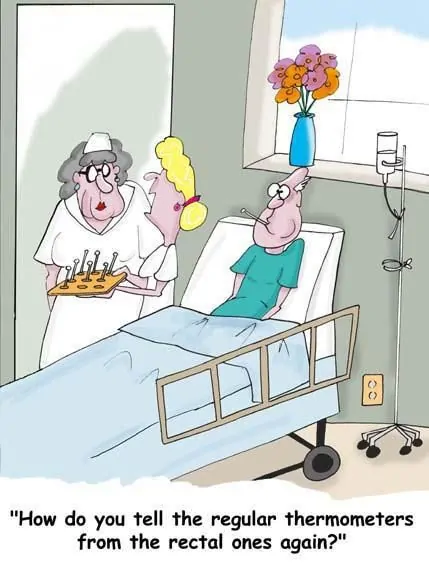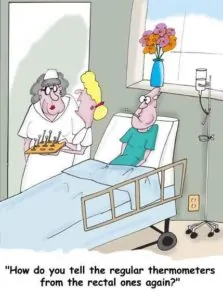 Whoops! Gross humor hits again! Which thermometer is it? Too funny!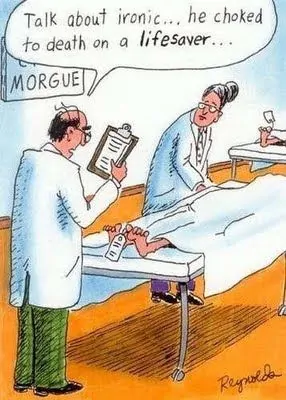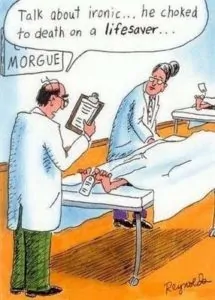 This would fall under dark humor. But nurses love dark humor too.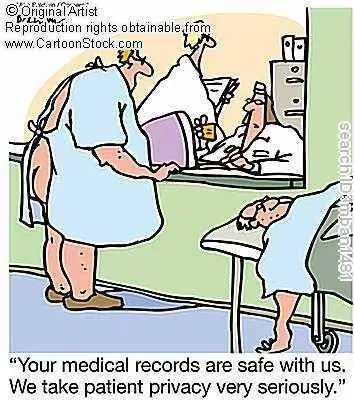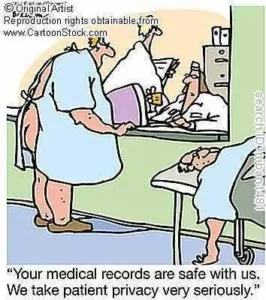 It really is ironic how we all see everything about a patient and then talk about privacy.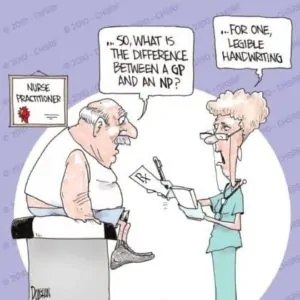 Another really funny joke about a doctor's handwriting. But it also gives a nod to the amazing work of nurse practitioners!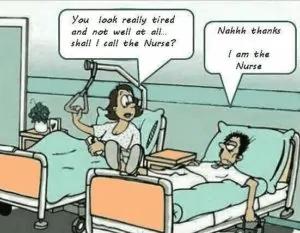 Yes, nurses, we really do feel this way at the end of a shift!
More Funny Nurse Quotes and Memes
I hope you enjoyed these funny nurse cartoons! Here is even more nurse humor to keep the smiles coming!
101 So Bad, They're Good Nurse Jokes

Nurses 2019 Day-to-Day Calendar: Jokes, Quotes, and Anecdotes

A Joke a Day Keeps the Doctor Away

Nurse Coloring Book: Sweary Midnight Edition – A Totally Relatable Swear Word Adult Coloring Book Filled with Nurse Problems (Coloring Book Gift Ideas) (Volume 2)

My Quotable Patients – The Funniest Things Patients Say: A Journal to collect Quotes, Memories, and Stories of your Patients, Graduation Gift for Nurses, Doctors or Nurse Practitioner Funny Gift

Download Nurse Bingo Today!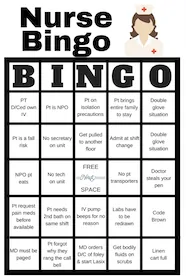 Liven up any shift with a fun game of bingo. See who can fill a row first!
Fill a whole card and lose grip with reality.
Your privacy is protected. We will never spam you.