*articles contain affiliate links*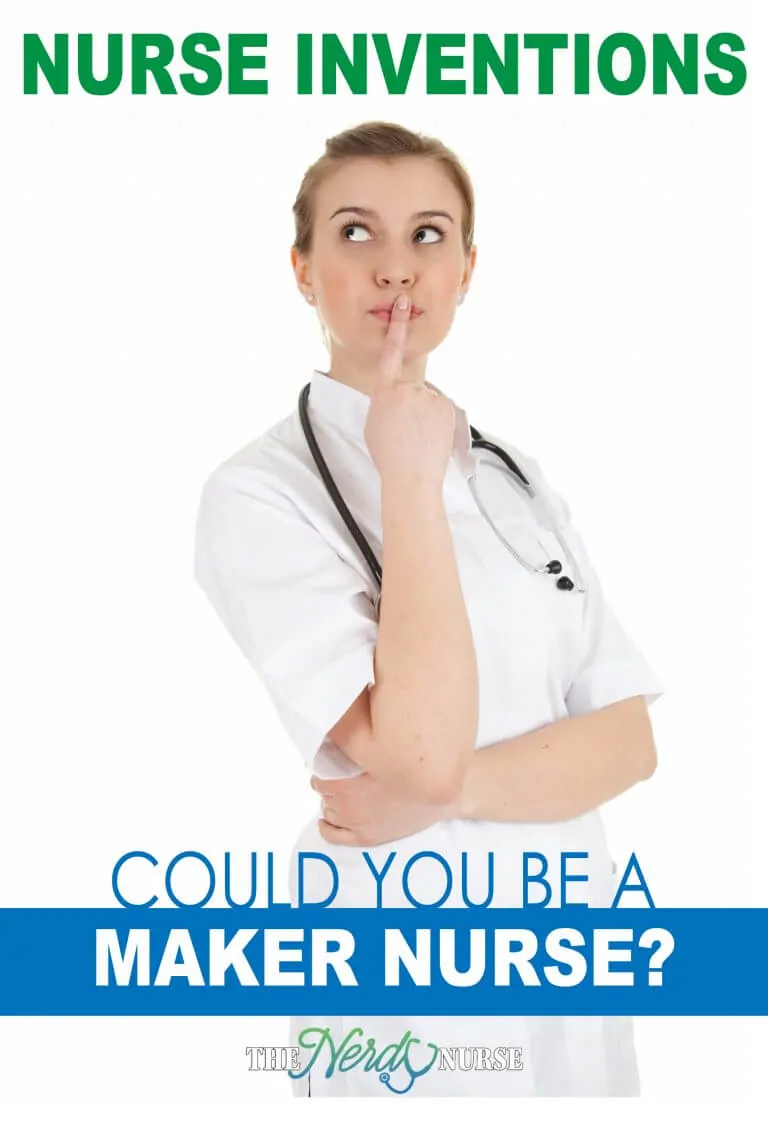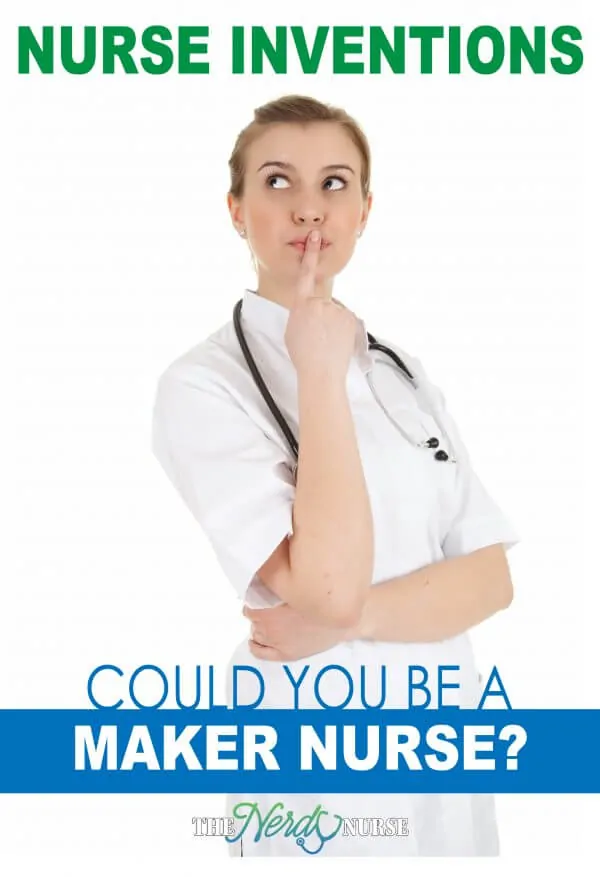 Have you ever considered becoming a maker nurse? Nurse inventions are being used by healthcare professionals every day to improve patient care. It really makes a lot of sense, if you think about it. Nurses are natural problem solvers. They think on their toes and work on the fly to solve problems for their patients. If they're short of supplies, they improvise. If an ostomy bag won't stay intact, they find a way to secure it. Nurses are problem solvers. The leap to becoming a maker nurse and creating nurse inventions really isn't that far.
Nurse Inventions are Improving Healthcare Everyday
Let's take a look at some great nurse inventions that are propelling the maker nurse movement.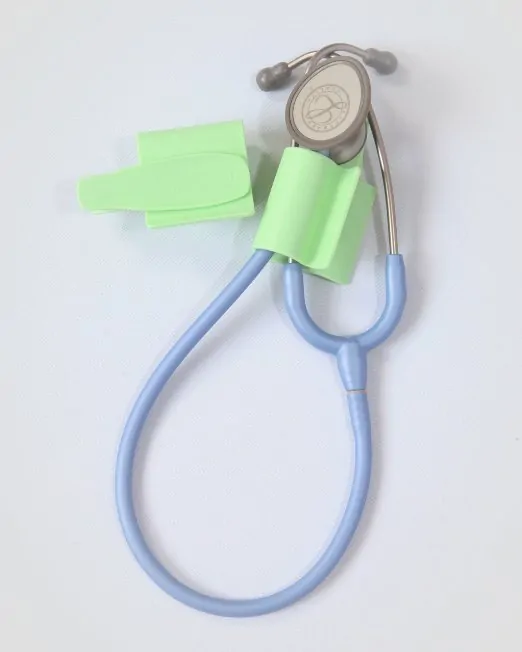 The Nurse Born Stethoscope holder, created by Sarah Mott, RN, takes your stethoscope off your neck and puts it on your hip. Actually, the clip will let you put the stethoscope pretty much anywhere you want, including pockets or your bag. You can pick one up on Amazon for around $12 or directly from Sarah at NurseBorn.com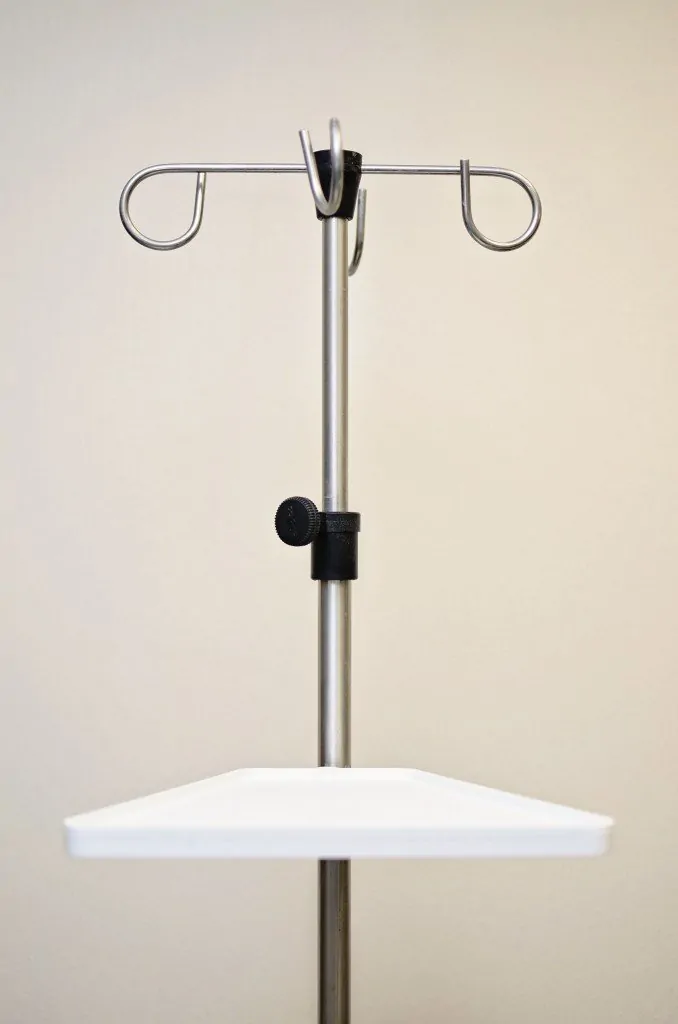 The TRAYBL, created by Joyce Harrel, RN, is a convenient way to add a table to any type of pole. This is great for IV poles giving nurses an extra surface for supplies and tools needed to get their work done. Although the TRAYBL
is marketed for healthcare, it can be used in any setting. You can pick one up from TRAYBL.
What Does it Take to Become a Maker Nurse?
The maker nurse community is growing and every nurse likely has at least one invention in them. A while back I got in touch with Bobby Grajewski, president of a medical device invention platform Edison Nation Medical to find out what exactly it takes to bring a nurse invention to market. If you've considered becoming a maker nurse, this information is for you!
Interview with Bobby Grajewski
What types of products have nurse inventors created?
Nurses touch almost every aspect of healthcare. As such, they are perfectly positioned to identify a wide range of opportunities where the delivery of patient care and the quality of patient's lives can be improved in healthcare. Since the launch of Edison Nation Medical in 2012, we have received hundreds of ideas specifically from nurses that run the gamut of patient care — ranging from the inpatient hospital experience to a reduction of hospital-acquired infections to surgical equipment to post-discharge home care and more. The opportunities for innovation are truly endless for nurses.
How long does it take to see a product go into production?
For many reasons, healthcare products are incredibly slow to market. The time to production varies wildly based on the type of product, the level of sophistication when the idea is presented (i.e., we receive everything from back-of-the-envelope sketches to fully patented, designed and prototyped ideas), the amount of testing required, and the degree of regulation for that particular product. At a minimum though, we tell our inventors to anticipate at least a 6-12 month window before their idea would be licensed and another 6-24 months before it would be ready for production. And that's the bare minimum — healthcare innovations can often times take years.
If a nurse has never considered being an inventor, what resources would you recommend to give additional information on the process of inventing, creating, and distributing a product?
Our CEO, Louis Foreman, wrote a book specifically for independent inventors: The Independent Inventor's Handbook. Nurses would find this resource to be helpful for better understanding the process of inventing, creating, and distributing a healthcare product.
What advice would you give to a nurse inventor to become successful?
Remember that anyone can have a great idea and be an inventor and so don't be intimidated by the fact that you have never invented anything before. You simply need to keep your eyes and ears open to identify problems in the system (a great place to start on this front is to see where "work arounds" are being created) and to think creatively about alternative ways to solve the problem.
Most healthcare workers lack the time, expertise and resources necessary to successfully commercialize their healthcare innovation idea and so don't feel like you need to do everything yourself. Surround yourself with trusted partners, such as Edison Nation Medical, who can lend the expertise necessary to bring your idea to life.
Remember that your idea could possibly change the lives of patients around the world, but only if you get it out of your head! So start inventing today before someone else comes up with (and patents) your bright idea.
Have you ever had an idea for an invention? What is stopping you from bring it to market?
Download Nurse Bingo Today!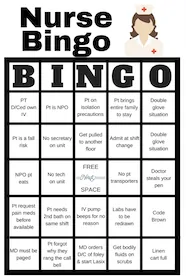 Liven up any shift with a fun game of bingo. See who can fill a row first!
Fill a whole card and lose grip with reality.
Your privacy is protected. We will never spam you.