*articles contain affiliate links*
It takes a special kind of person to work the night shift. Share these night shift memes with your fellow night nurses and laugh at how real that struggle really is.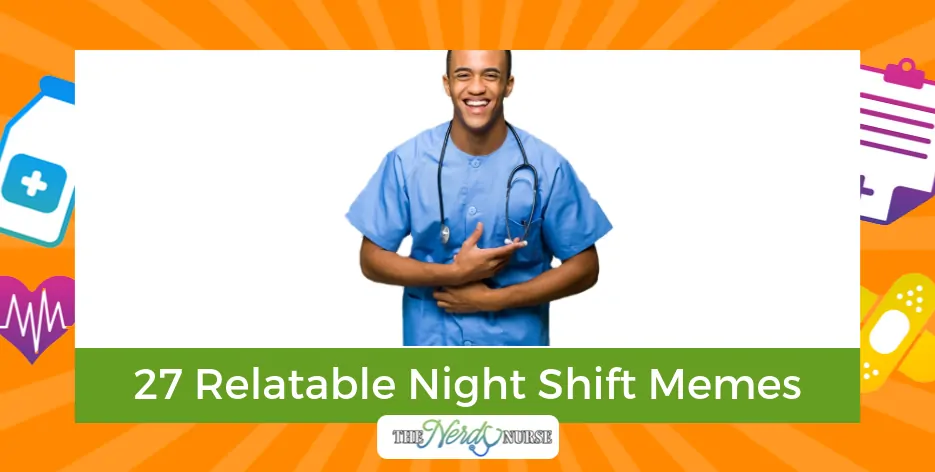 27 Night Shift Memes for Nurses
Chances are, if you have worked the night shift, you will relate to just about every single one of these memes! It's super tough to be awake when the entire world is asleep and then sleep when everyone else is awake and active. In fact, you might even feel a little sleep drunk at times.
If you need some practical tips, I have those too – 5 Survival Tips for the Night Shift Nurse.
But honestly, sometimes humor is the best way to deal with this strange feeling. So here are 27 super funny memes about working night shift as a nurse. Have a laugh and pass them along!
Pretending to Be Ok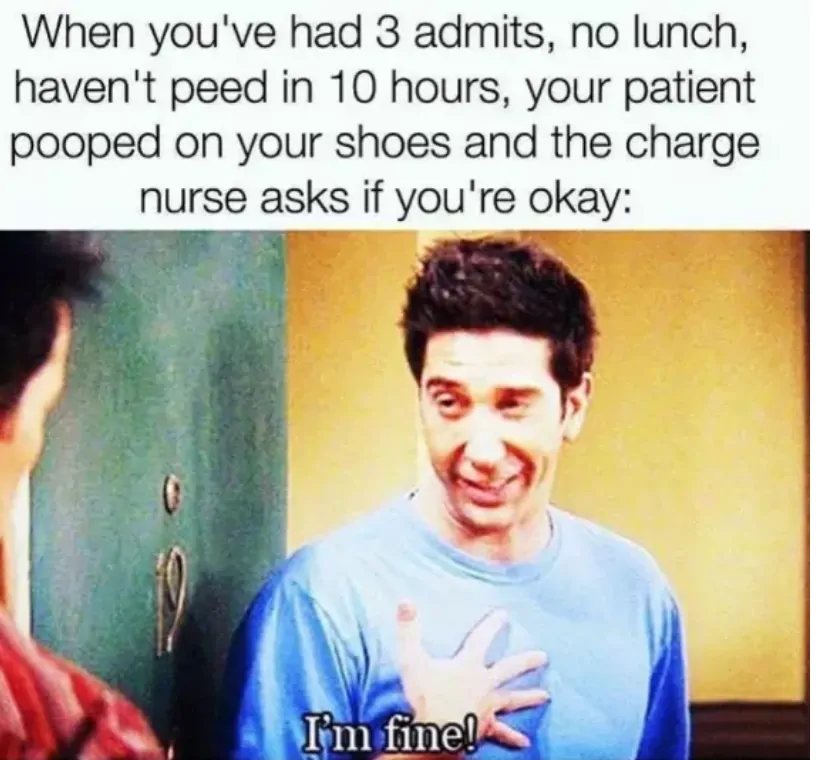 Overtime After A Full Night Shift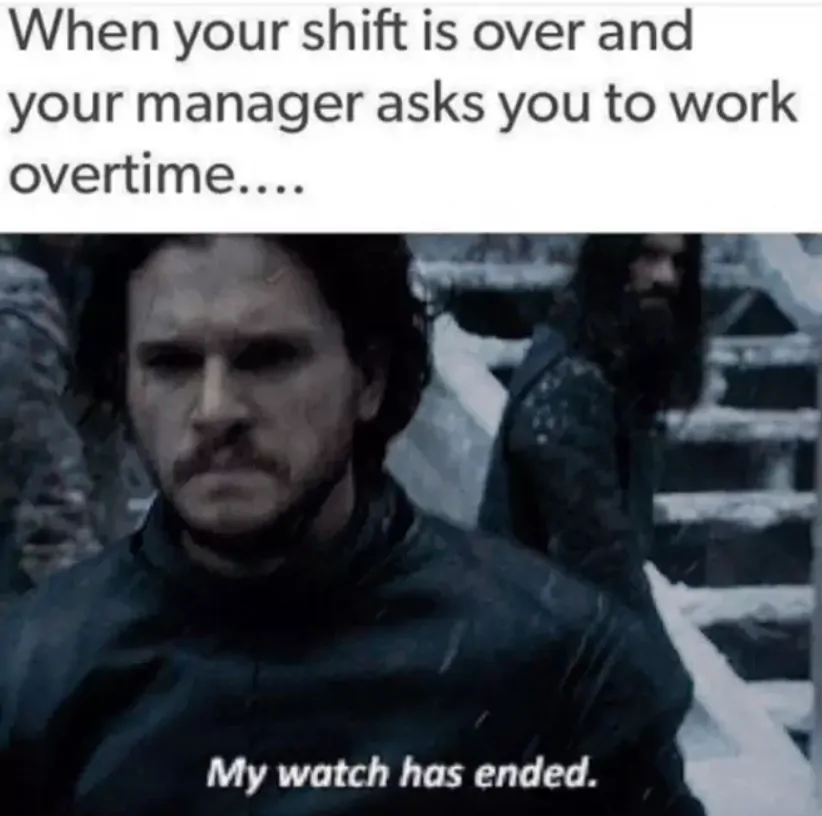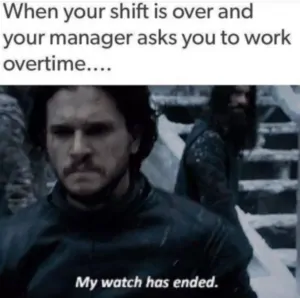 There's more of this?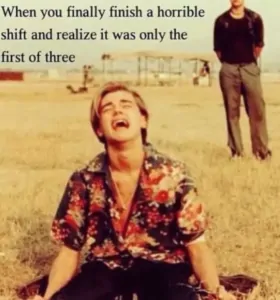 Get used to not sleeping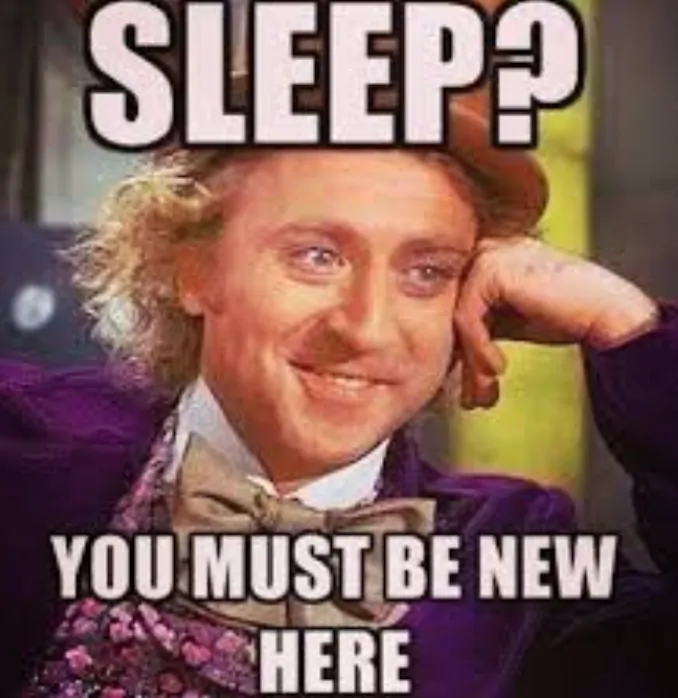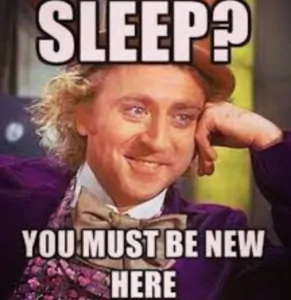 Sometimes they could be easily confused!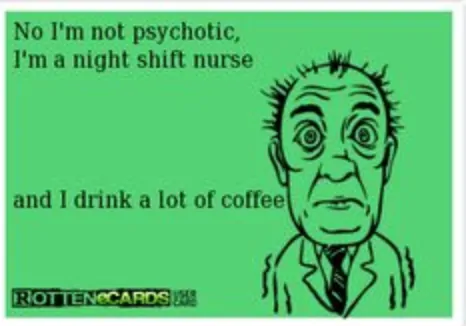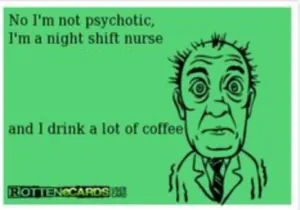 Cause that honestly never happens!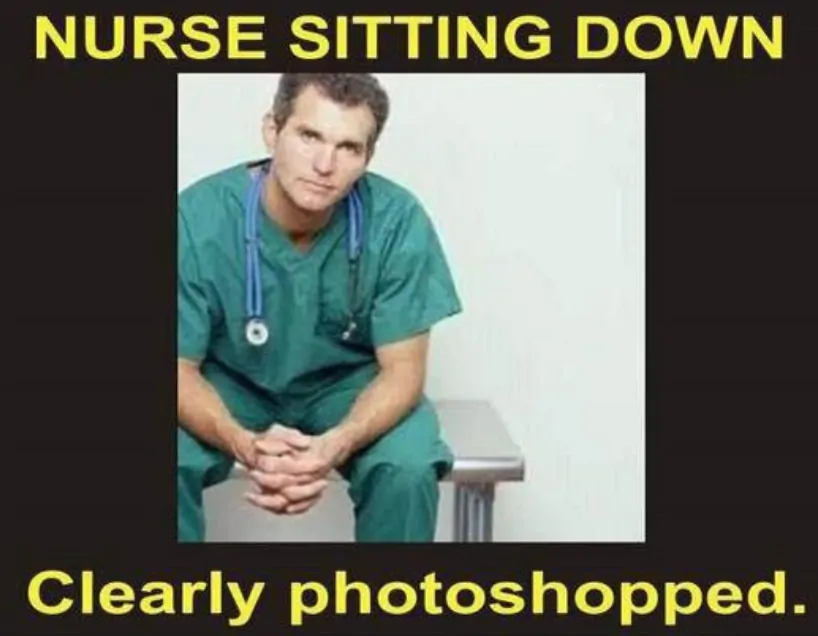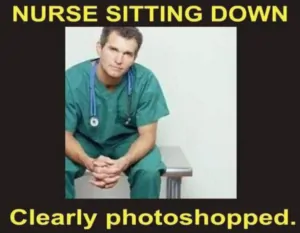 How about I call you at midnight?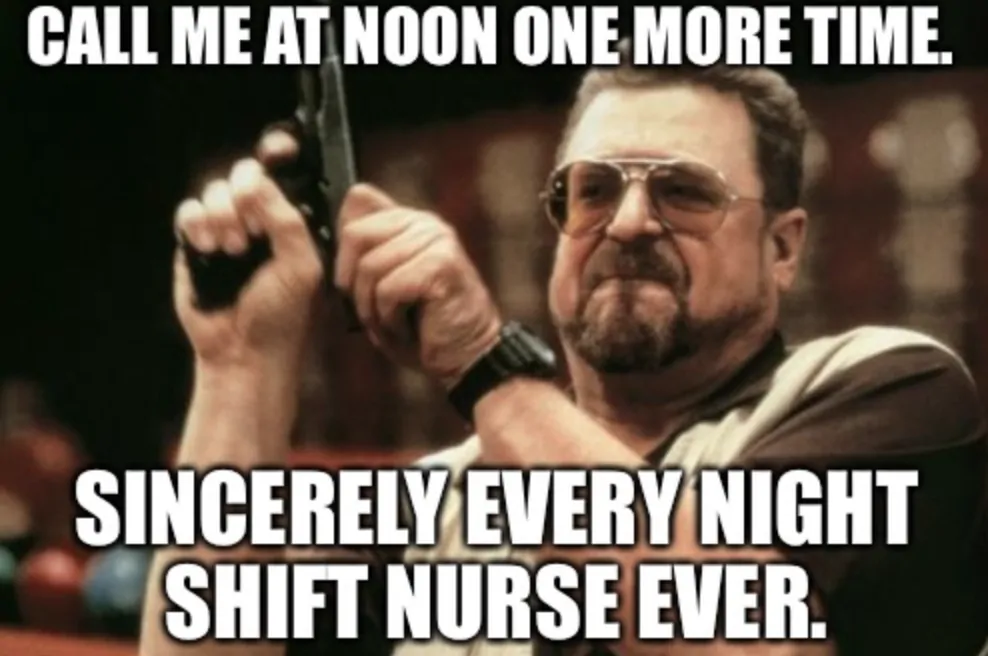 Don't jinx it!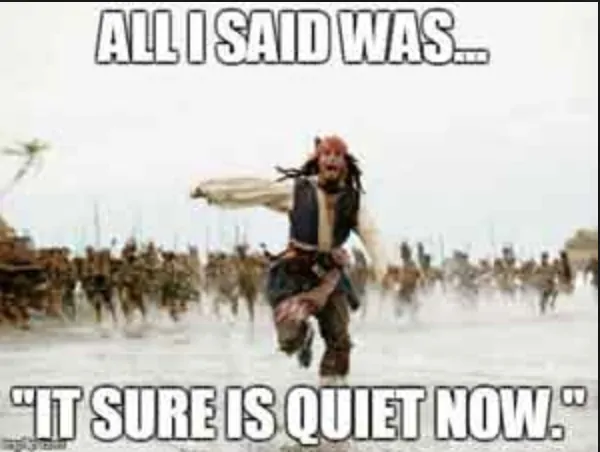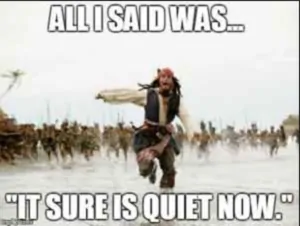 That feeling when you wake up after a night shift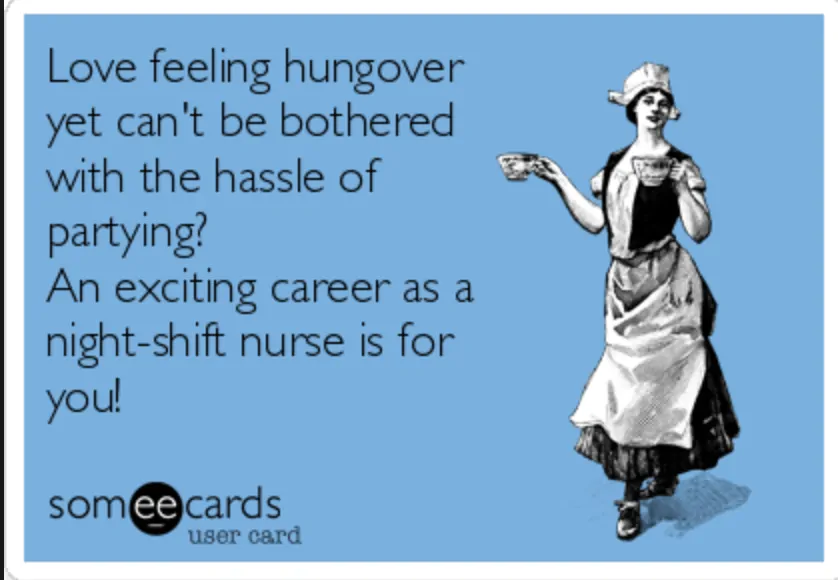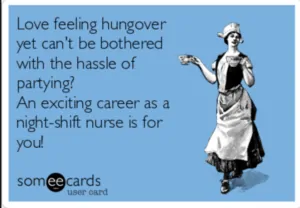 This is so true!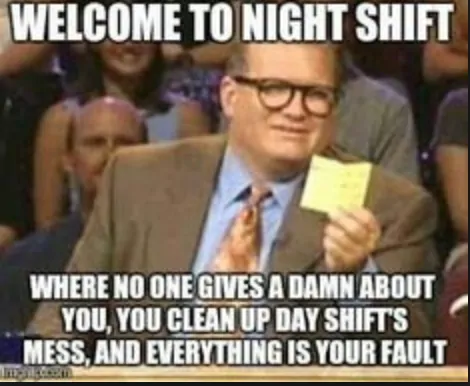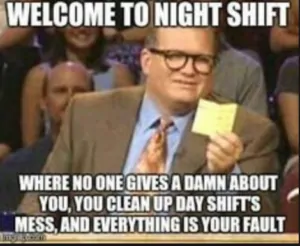 What day is it? The same day?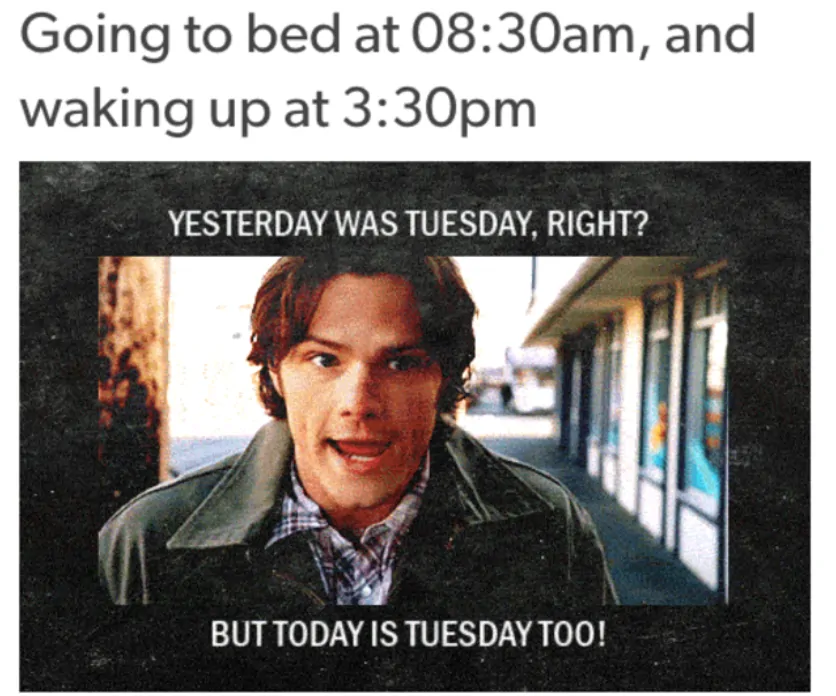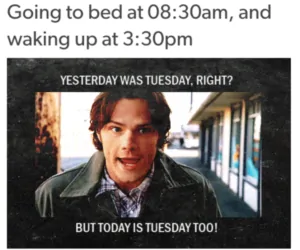 How night nurses roll into their kids' school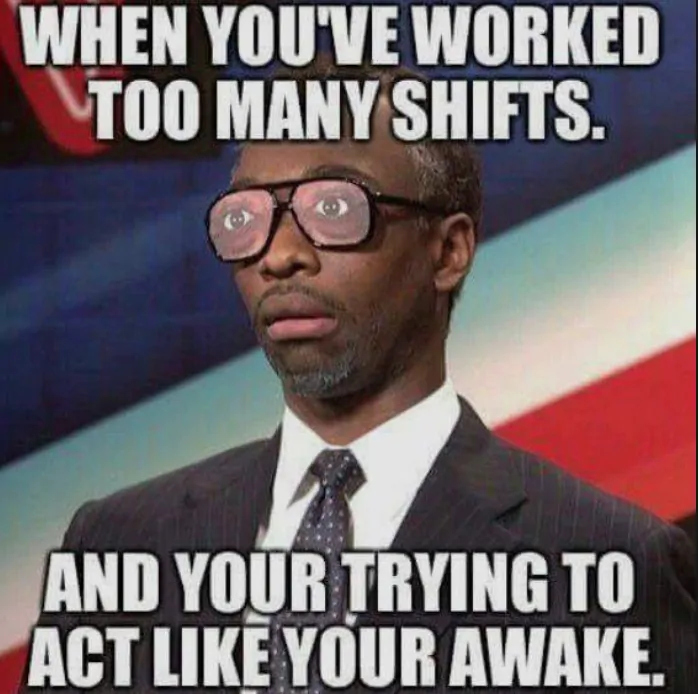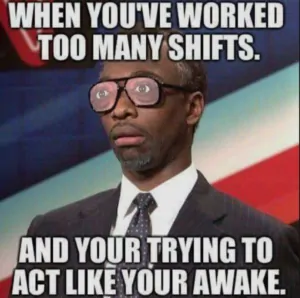 Cause it clearly doesn't fit!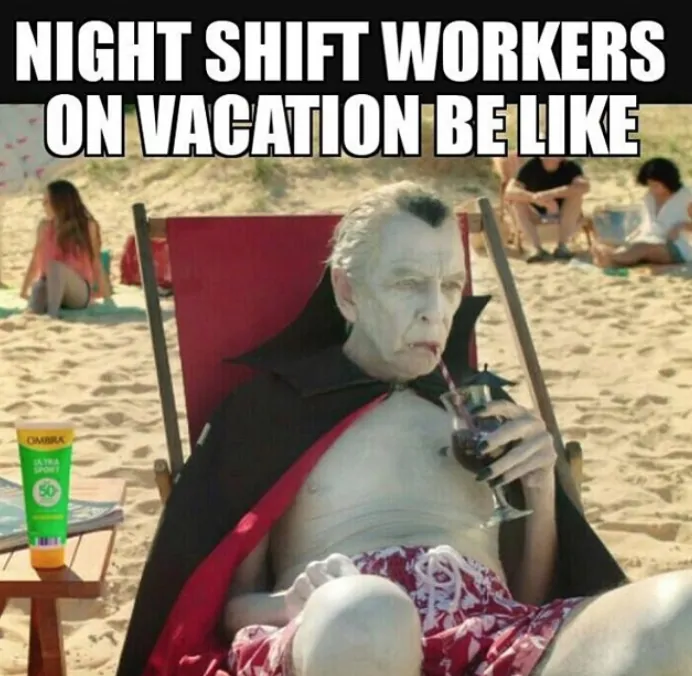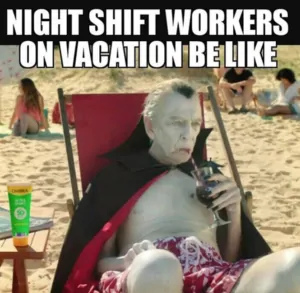 Just keep going!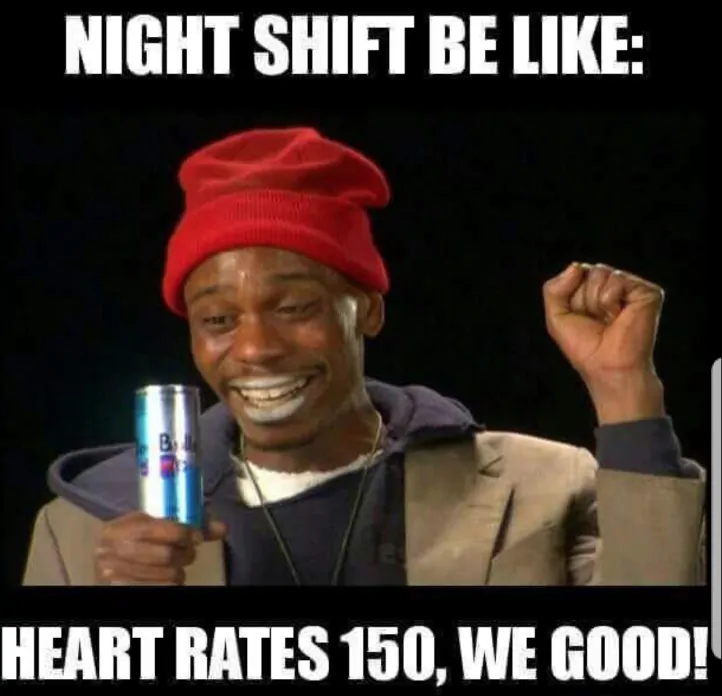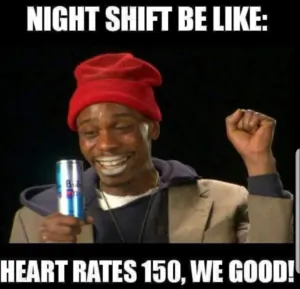 You have no idea…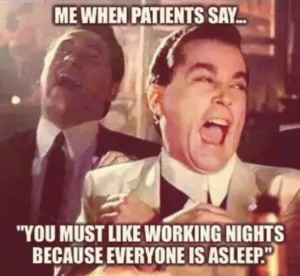 So much the SAME!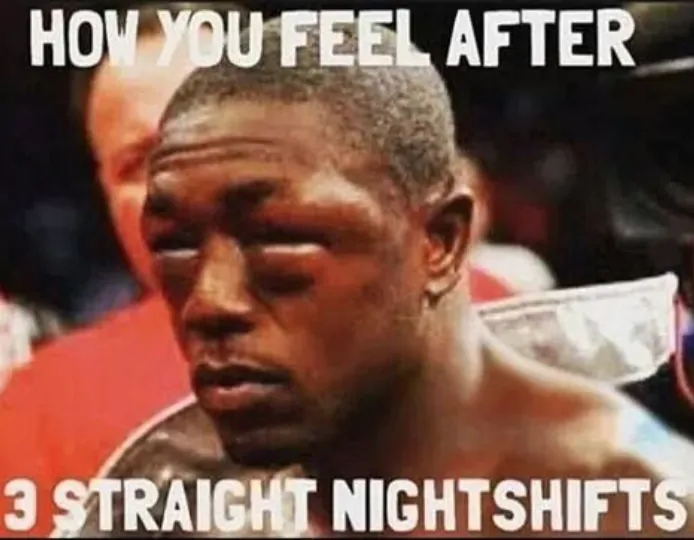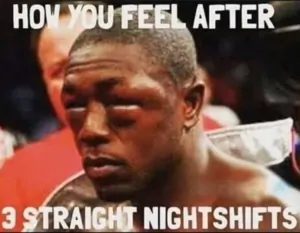 Keeping track is too confusing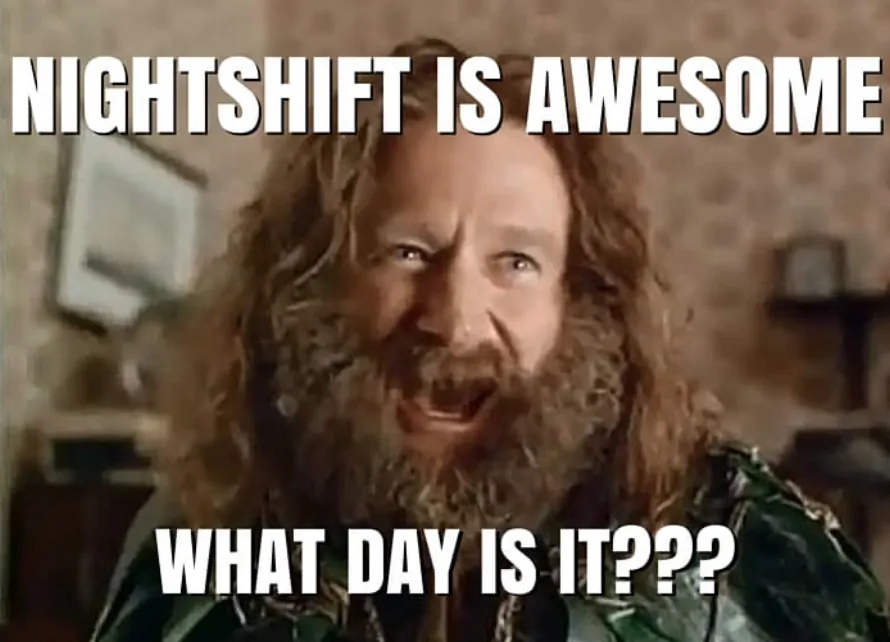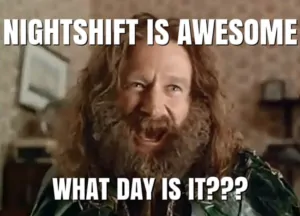 You can always tell when it's a full moon!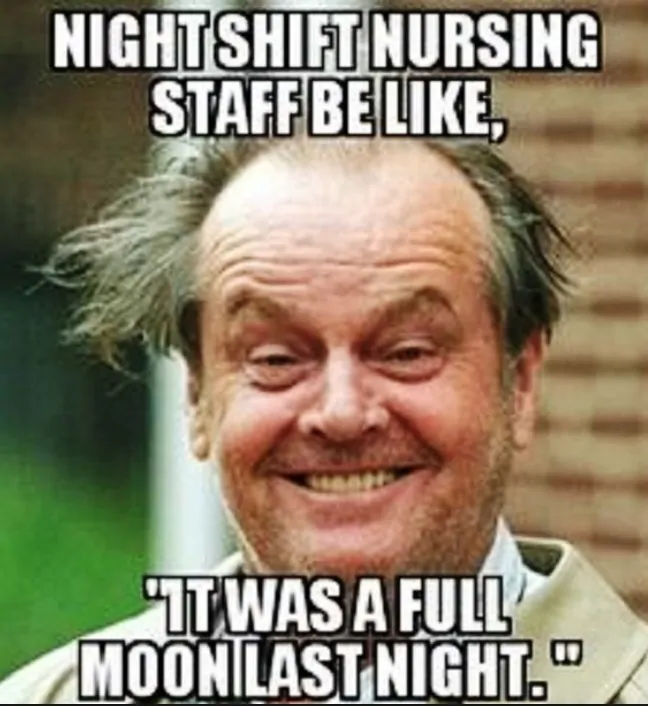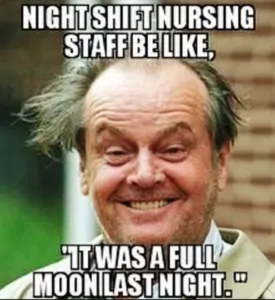 If only we could put this sign up!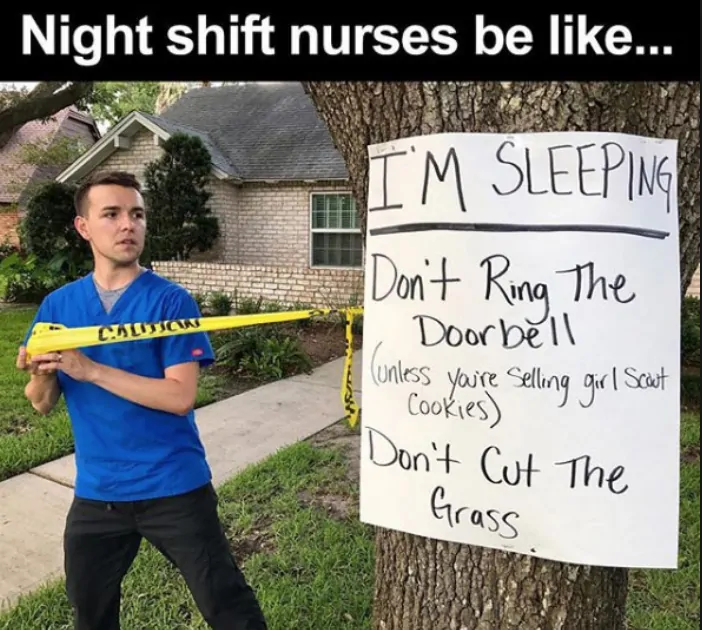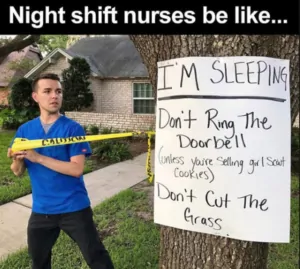 Isn't this always the truth?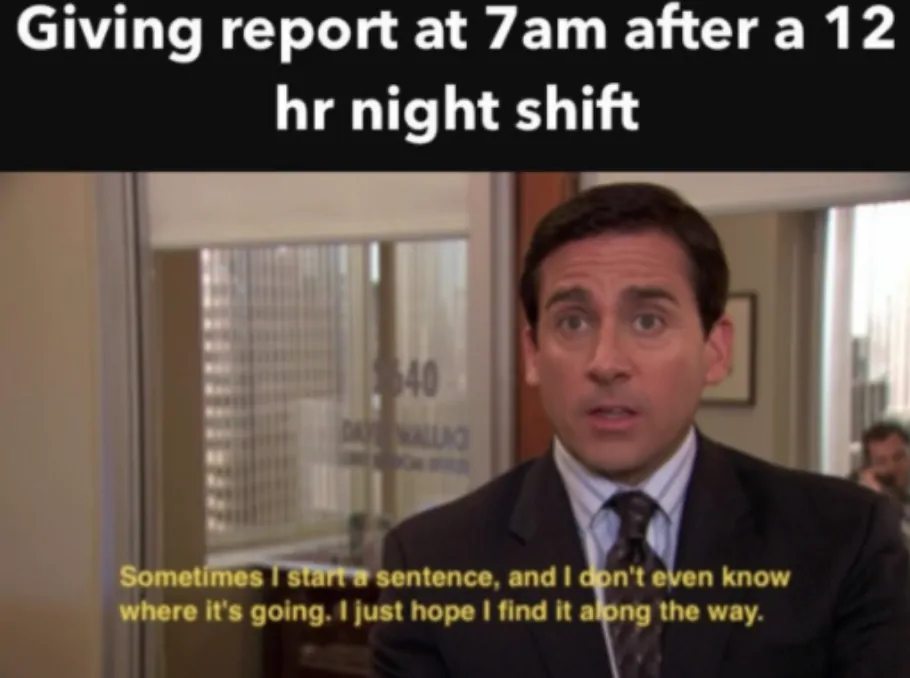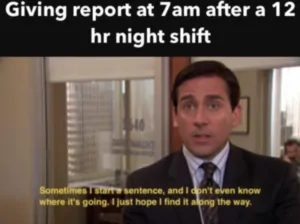 YAY! And also, bye!!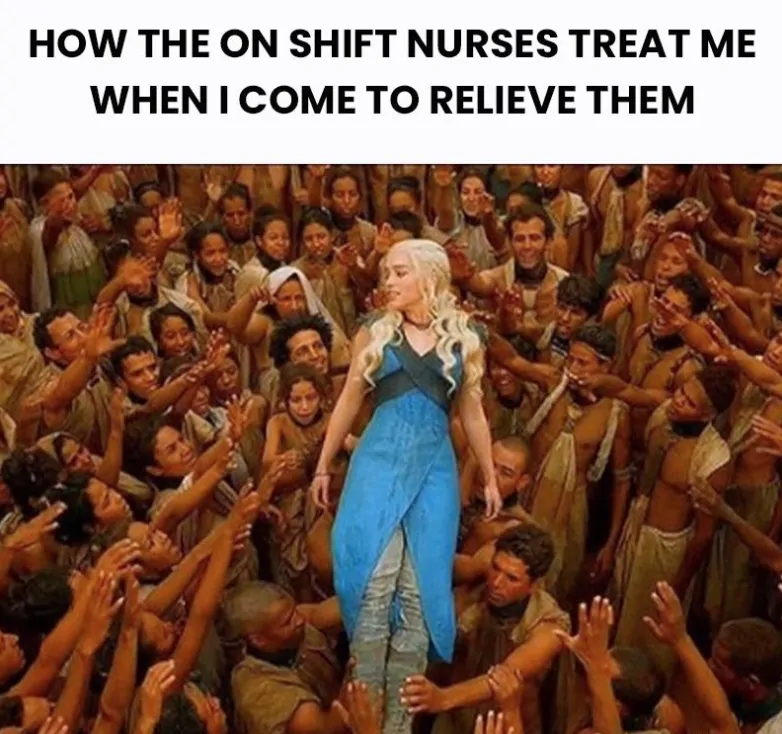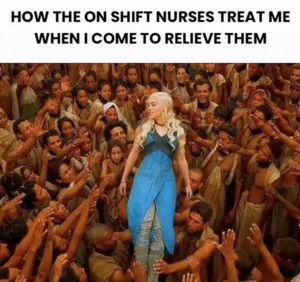 It's as confusing to live as it is to read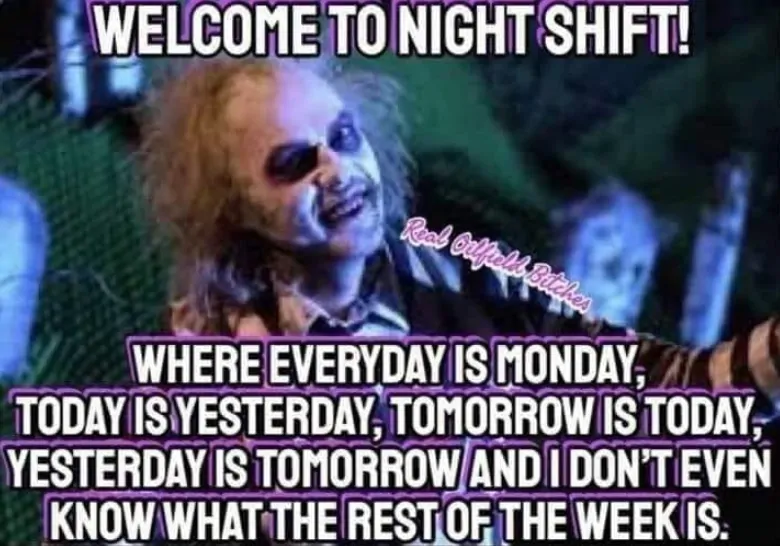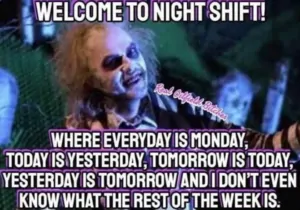 We all have patients like this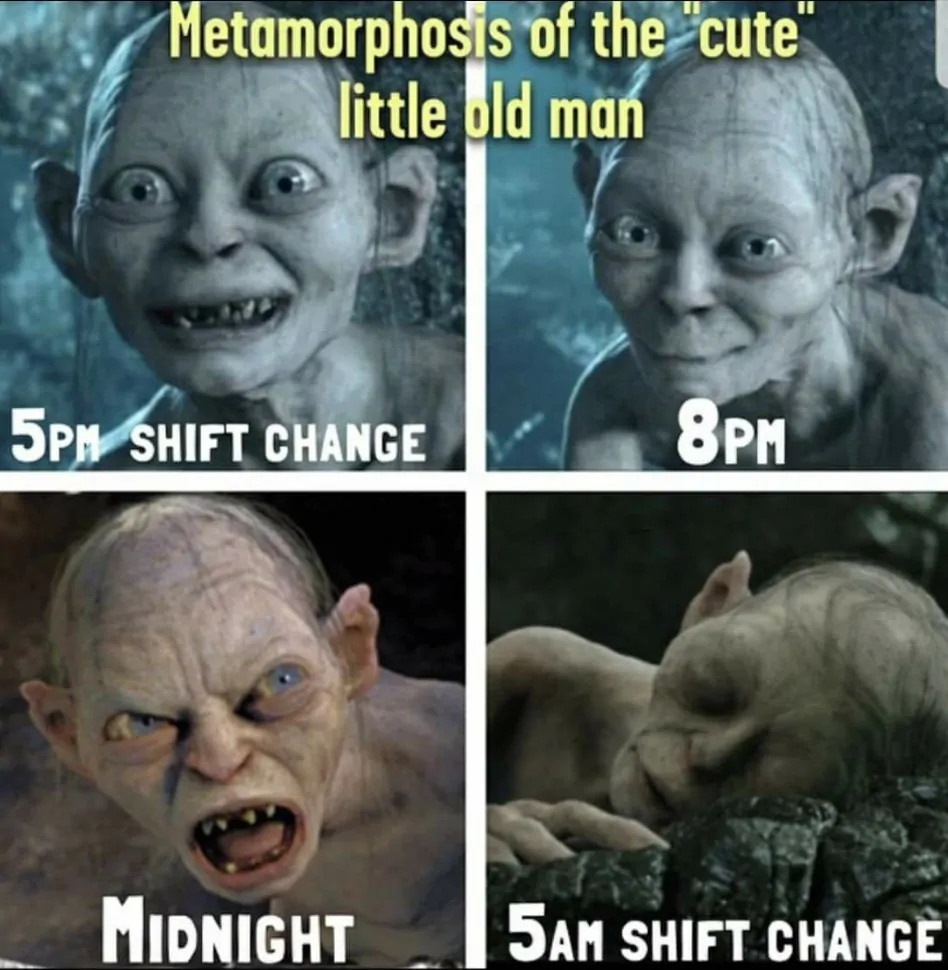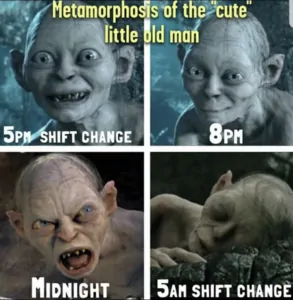 Easy way to cover it up!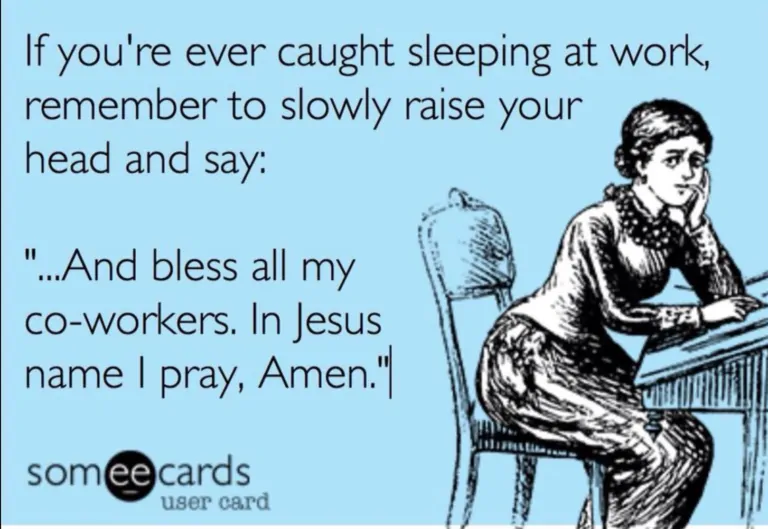 Lawnmowers are the enemy!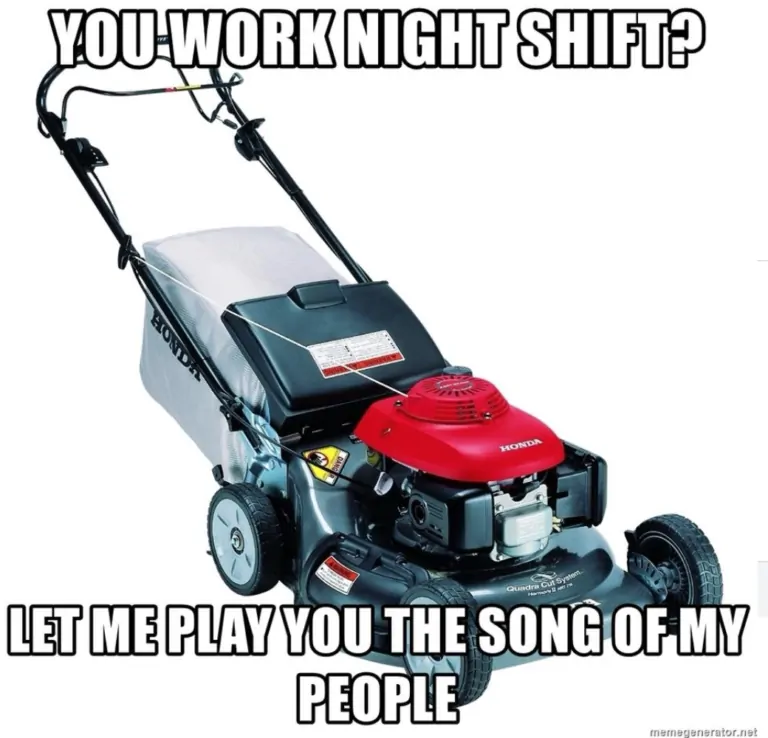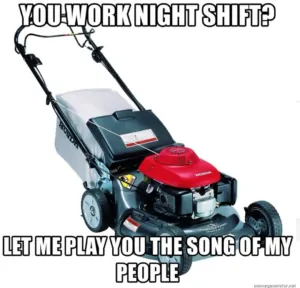 Exactly. Just how is this going to happen?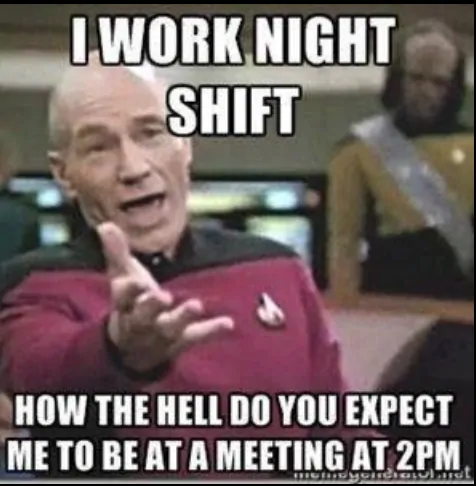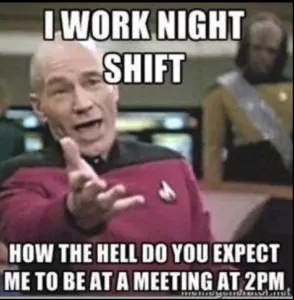 Sometimes the struggle is SO real!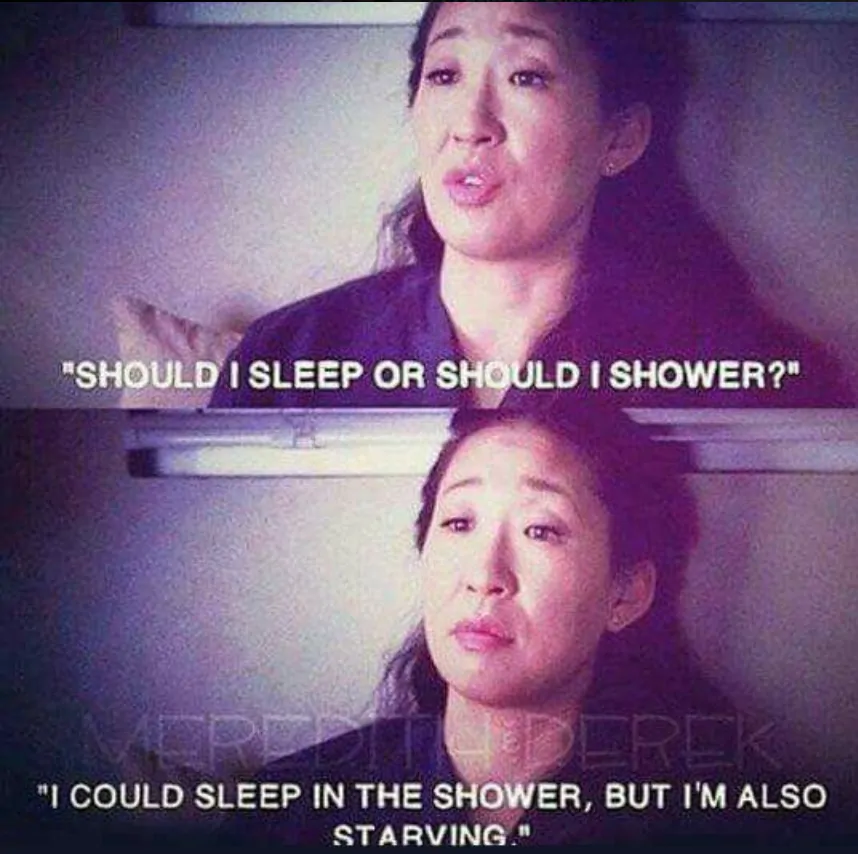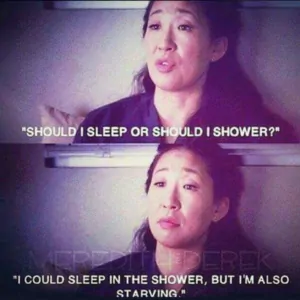 More Nurse Humor
Keep the laughter going! Here are even more funny and encouraging memes and quotes about nursing you'll also love!
Download Nurse Bingo Today!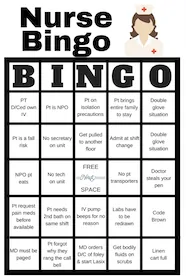 Liven up any shift with a fun game of bingo. See who can fill a row first!
Fill a whole card and lose grip with reality.
Your privacy is protected. We will never spam you.