*articles contain affiliate links*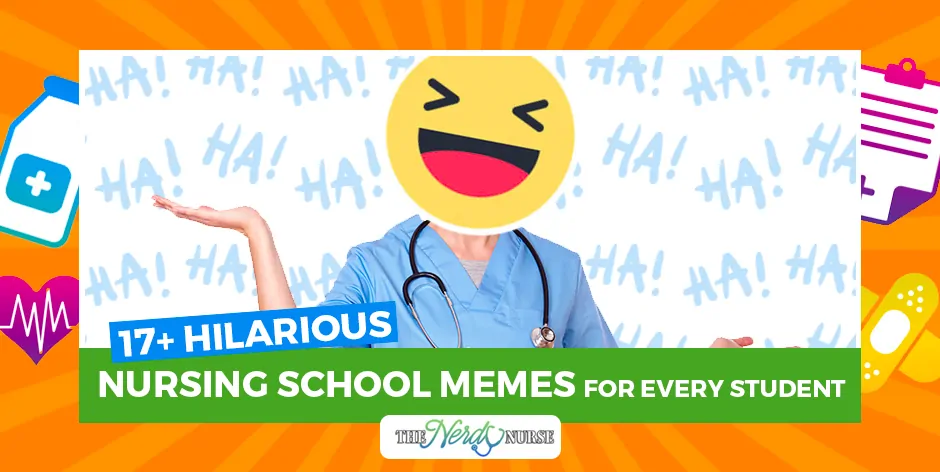 Are you in nursing school right now? Or do you remember your time in nursing school? These years can be the most exhausting, draining, and stressful years. The only thing that helps is a great nursing school meme and a funny nurse joke. Just remember, when you graduate with your nursing pin, it is the best feeling in the world!
Enjoy a laugh – and share this with your friends so they can laugh with you!
The Best List of Funny Nursing School Memes
You know what to do, but you really don't know at all what to do…and that is nursing school.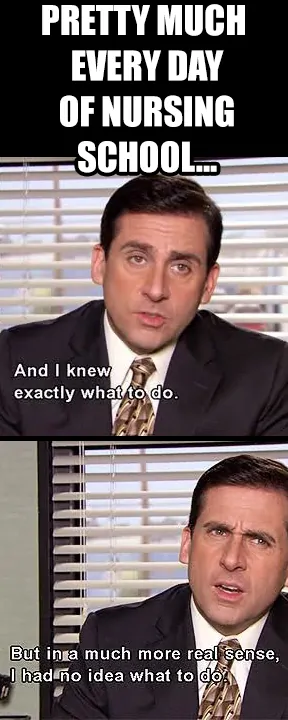 Source: Pinterest
Studying for nursing exams is exactly like this.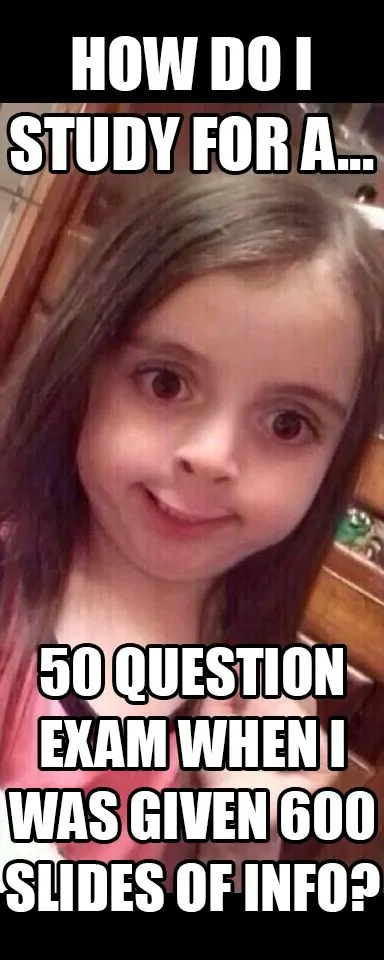 Source: Pinterest
The struggle is so real! Yay for summer reading!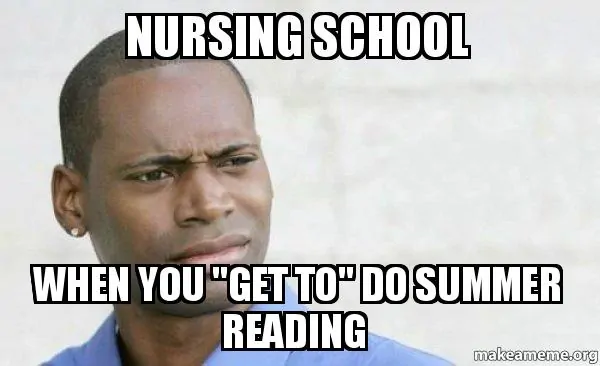 Source: MakeAMeme.org
This is pretty much exactly how it feels.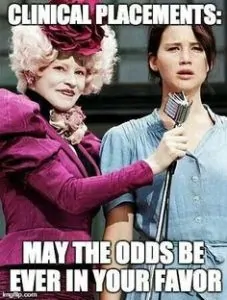 Source: Lentilla.info
Because it's the perfect final touch.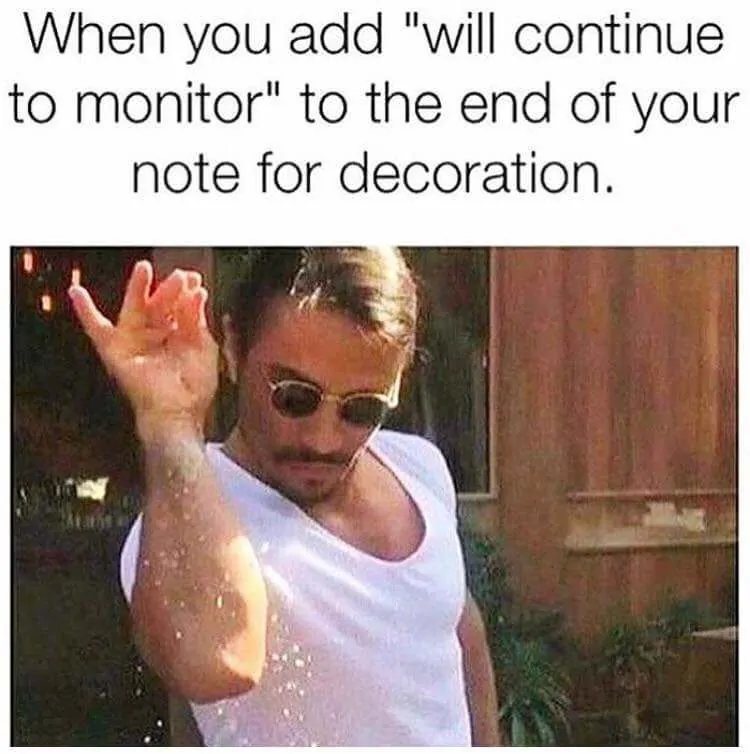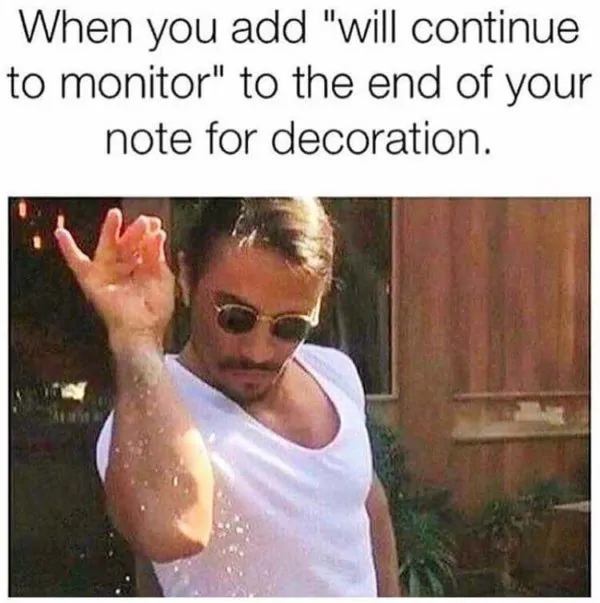 Source: Imgur
You try so hard to get in, then you regret your decision…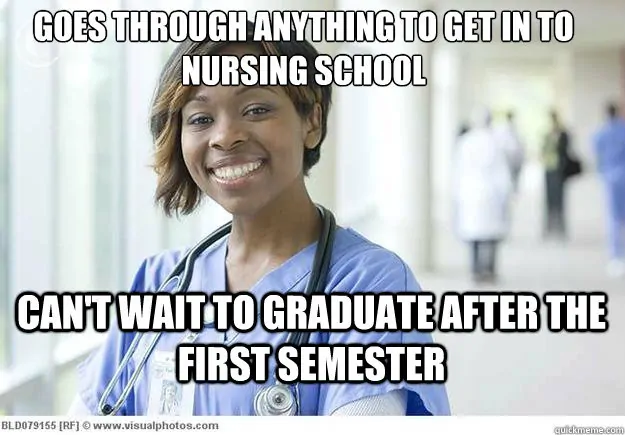 Source student-nurse-to-the-rescue
And then studying for 2 hours puts you to sleep!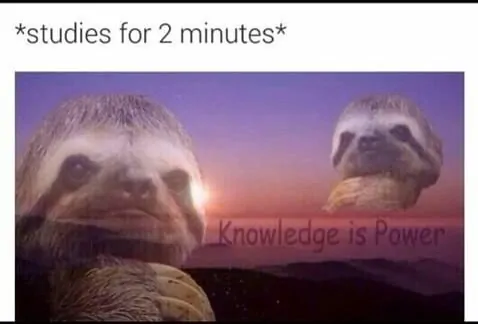 Source: Favorite Memes
This nursing school meme is so true! Nursing school might be tough, but it sure makes you a stronger person, right?
Source: Pinterest
Eventually you graduate nursing school, and you feel AMAZING!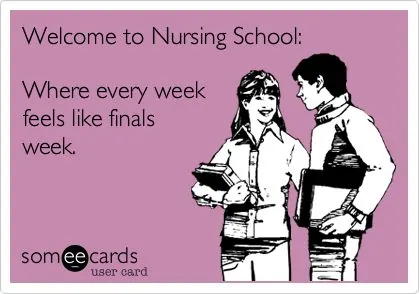 Source: Pinterest
More Funny Nursing School Memes for Students
This is pretty much exactly how you feel in nursing school when you are all prepped and sterile. GO AWAY GERMS!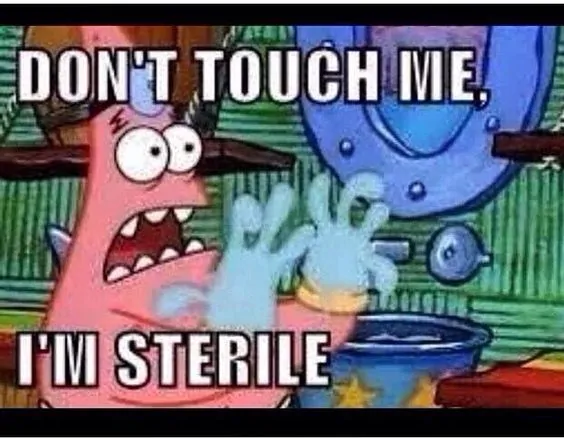 Source: Pinterest
Nursing School exams are definitely just like this!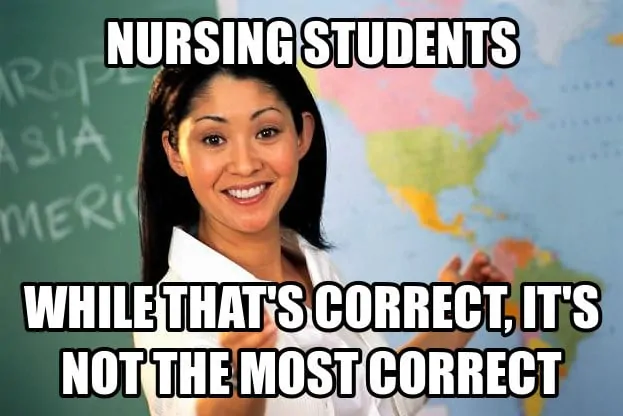 Source: Buzzfeed
This is how I feel on those nursing school exams. They are so stressful!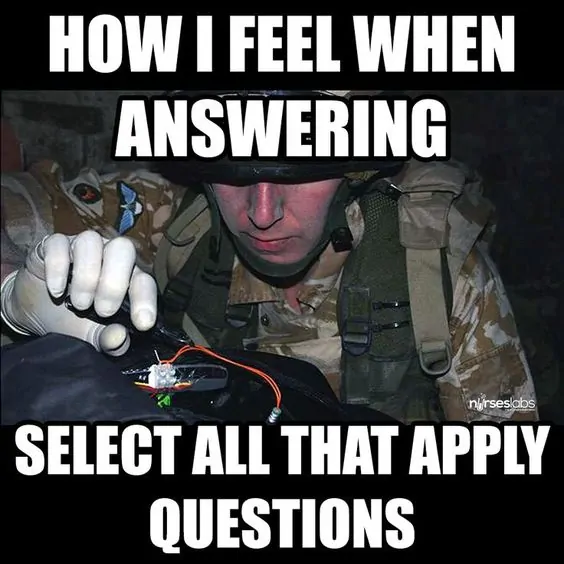 Source: Pinterest
Nursing school feels just like this! But it's so worth it.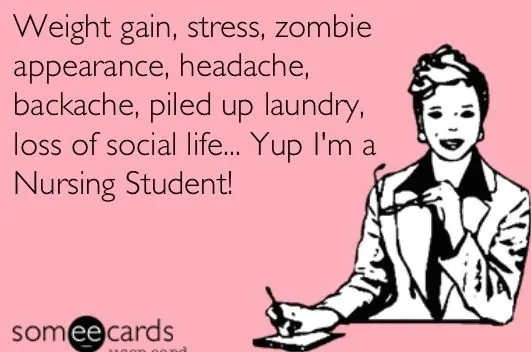 Source: Go Accent Staffing
Anyone else feel this way? Totally lost in nursing school….but it's ok cause everyone else is too.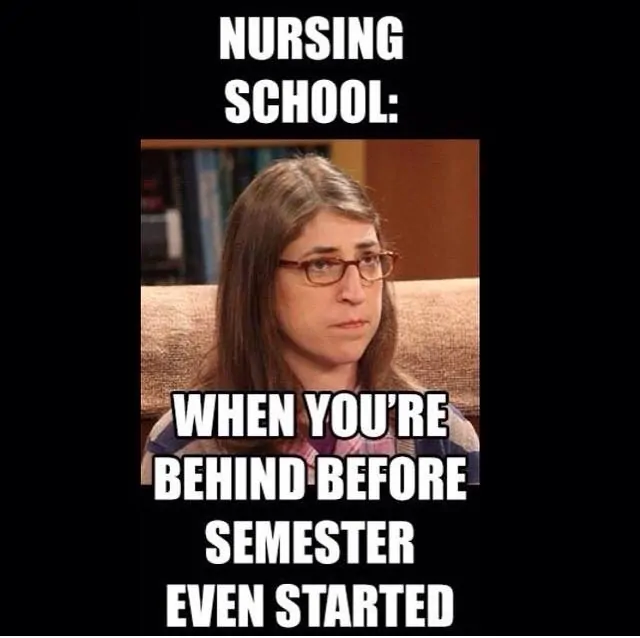 Source: Nursing Crib Facebook
Eventually this gets easier…at least that's what my nurse friends tell me!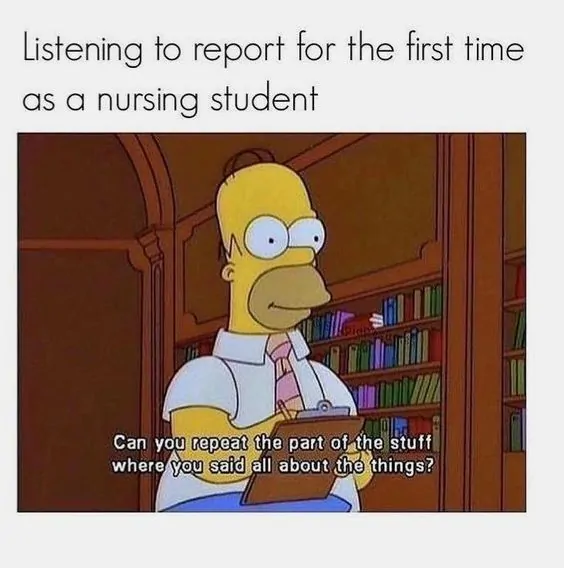 Source: Pinterest
Why are the nursing school exams always so difficult? I totally feel this!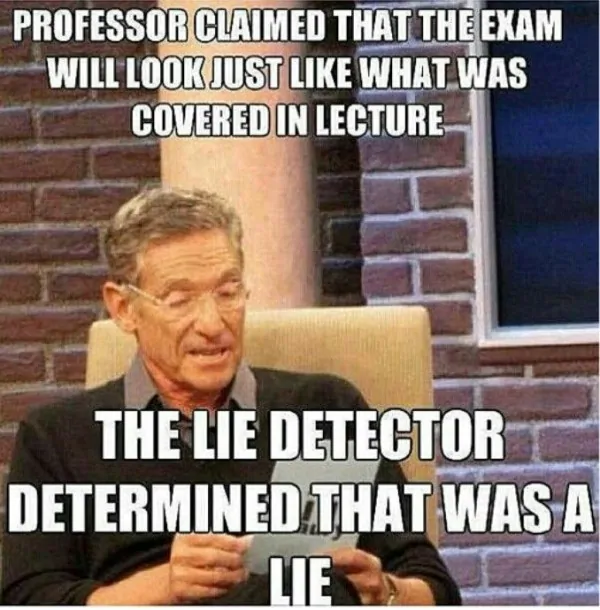 source : Afiqulazhar
Whoever said this was a liar!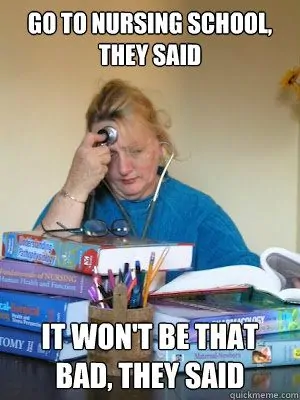 Source: memeologist
And finally….nursing school makes you the best friends you will have in your life. Sticking with you through the thick of it all! You might feel like you don't know anything, but they are there to pick you up and remind you they don't know anything either.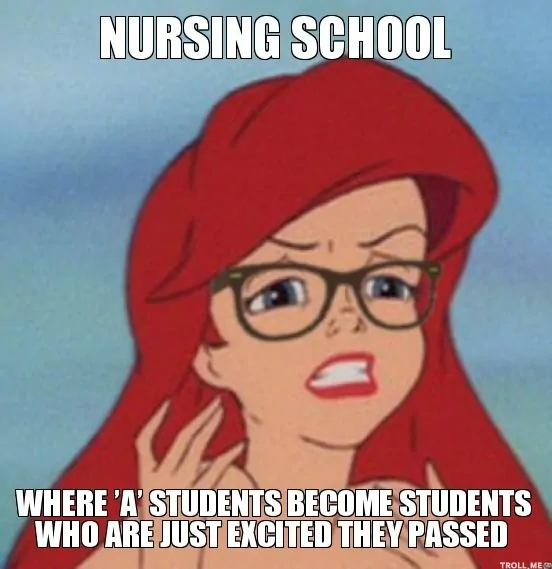 Source: The Odyssey Online
I can't pick a favorite from this list of super funny nursing school memes – can you? They all had me rolling. Share one – or all of them – with a nursing student you know. I hope they brought a smile and a laugh. School can be extremely tough, but it is so worth it in the end!
Still need a laugh? Also check out:
Unisex Funny Nursing Student Nurse Gift Idea Long Sleeve T-shirt Large Dark Heather

Oh Sh*t, I Almost Killed You! A Little Book of Big Things Nursing School Forgot to Teach You

I Survived Nursing School Stethoscope RN Premium Gift Wrap Wrapping Paper Roll

NCLEX Then Chill Funny Nurse Meme Joke Shirt for RN LPN PN

Download Nurse Bingo Today!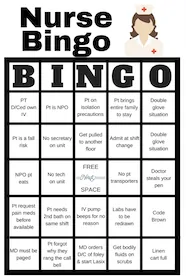 Liven up any shift with a fun game of bingo. See who can fill a row first!
Fill a whole card and lose grip with reality.
Your privacy is protected. We will never spam you.