*articles contain affiliate links*

There are some nurses who think that after they graduate from a nursing school that the time for education has passed. They devalue the continuing education for nurses (CE) credits that they are required to complete (by their facility or their state). But, perhaps if they looked at CEs a little differently, there would not be such a great resent for this valuable tool in nursing practice.
You owe it to yourself and the patients you serve to continue to enhance your nursing practice through continuing education. You must know how to answer "What is continuing education?" and the value it brings to the nursing profession.
Continuing education for nurses provides a wide range of benefits to nurses and their patients alike. In the paragraphs to follow, you will gain information that may help you see greater benefit in nursing CE courses. And if you're required to take CE courses, you might as well read this to see why-on-earth they are so important.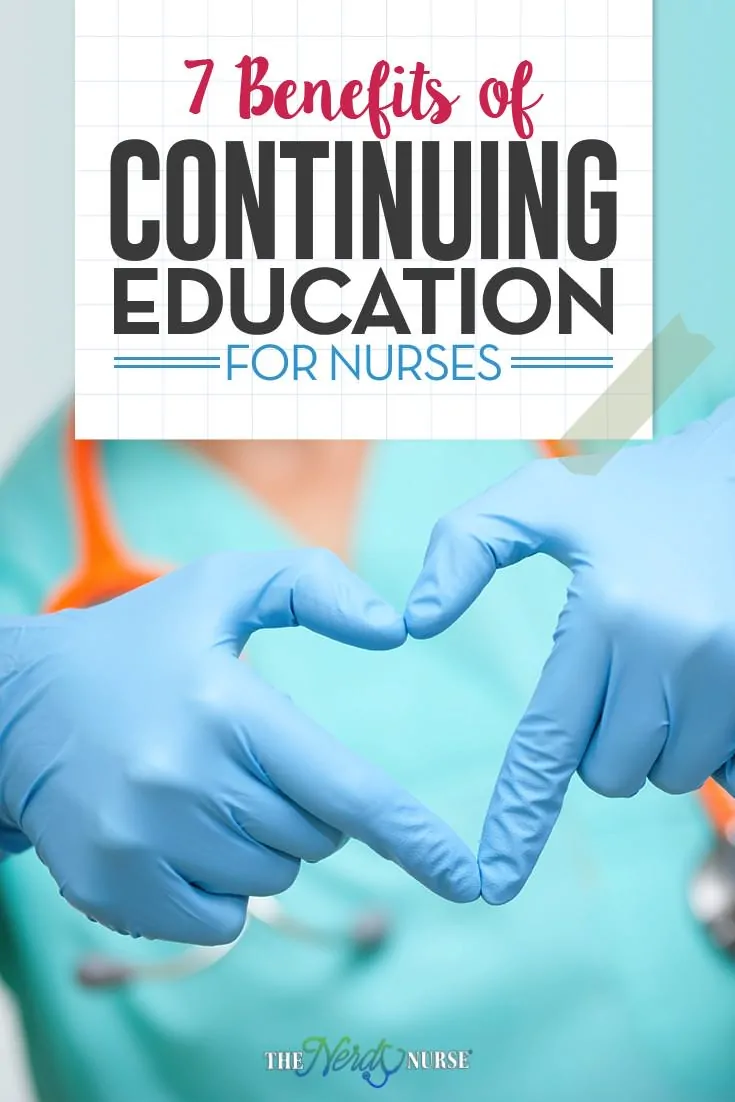 Fortunately, there are many locations where you can get free CEUs for nurses. There are also many great paid websites that make the process super simple.
Keeping your Nursing License
Many states require nurses to complete a certain number of continuing education (CE) hours annually. If you fall to complete the CE hours you are at risk of losing your nursing license. If you are unsure if you need CE credits, check to see if yours is one of the states requiring CE for nurses.
Gain Confidence & Crush Your First Year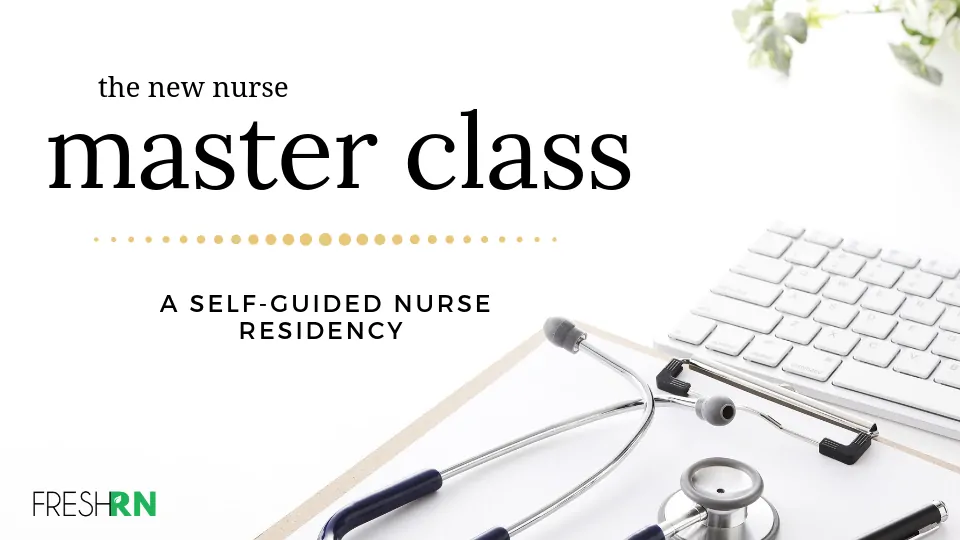 Your first year as a nurse can be daunting. You need someone in your corner telling you what your managers really need from you, helping you learn to interact with your precentor, and really just manager your like. Find all that an more with the Fresh RN New Nurse Master Class.
Start Now
Getting a Boost in Pay
Many employers have education as a factor in their employee evaluations. They may require a certain amount of nursing education in order to get your standard score, but having extra may give you a boost in the education category. This could lead to a larger raise and help to boost to pay grade. This is one step to get you on track if your goal is to be one of the highest paid nurses.
Keeping Your Nursing Knowledge Up to Date
Completing nursing CE credits will help you to stay current with new information. The field of healthcare is constantly changing and the facts and values you learned in nursing school might have changed. It is important to get refreshed on the information you already know and learn any new information that is relevant to your nursing practice.
A nurse who has shut herself off from the possibility of learning is a nurse who does not have her patients' best interest at heart. Not everyone needs an MSN, but every nurse should be constantly seeking new information and evidence-based practice to support their nursing care. Formal nursing education through online learning is only one of the many ways to facilitate the need to constantly grow and adapt as a nurse.
In order to provide the best care possible, it is vital that nurses are frequently updating their knowledge. It is very important to continue your nursing education and CEs are an excellent method of doing so. You don't want some new nurses knowing more than you; do you?
Nursing CE Topics Are Diverse
You may think that nursing CEs might be boring and repetitive. However, you may be unaware that you have the freedom to choose the courses you take. Continuing Education credits for nurses cover a range of topics that you may find relevant to your daily practice.
The following are examples of the types of CE courses available to nurses: regulatory, leadership, learning, communication, patient safety, occupational health and safety, perioperative nursing, infection control, legal.
There are also courses on clinical specialties such as cardiology, emergency, informatics, neonatal, maternal-newborn, critical care, medical-surgical, transport, neurology, pediatrics, pharmacology, tests, vascular access, and physical assessment.
The physical assessments often have in-depth modules for each body system. Some examples of those might be: respiratory system, digestive system, endocrine system, excretory system, nervous system, muscular system, and cardiovascular system.
Being a Reliable Source of Information
Patients and nursing colleagues will often ask your questions. It is extremely important that you be able to provide them with accurate and reliable information. If it's been 10 years since you attended nursing school, how easy do you think it will be to remember the proper levels of potassium in the bloodstream or any other random lab values?
Regulatory requirements are updated frequently and it is important to be aware of these changes and to know how they might impact your nursing practices. Also, oftentimes parts of nursing assessments are phased out and replaced over time. It is important that you know what assessments are relevant to your patients and have not been replaced as a standard of care.
Providing the Best Evidence-Based Nursing Care
Nursing CE courses are based on evidence-based practice. You will be learning skills and knowledge that have been tested and proven by other nurses. This ensures that you are able to deliver the best nursing care possible because the information you are receiving has already been tested in practice.
Your patients depend on you to have the most accurate and up to date knowledge to provide them with the best care possible. You might learn something that helps you to save a life.
Being a Leader to Other Nurses
Nursing CEs can help you improve your leadership skills. You can learn better strategies to manage your staff as well as gain skills needed to rise up the hierarchy in healthcare.
In addition to gaining this useful information, you can also lead by example and perhaps inspire other nurses to enhance their leadership abilities through nursing CE credits. The more nurses who are maintaining CE hours the better!
Get Unlimited Access to Nurse CEUs for $20
CheapNursingCEUs.com has an amazing deal for nursing CEUs! For just $19.99, you can get unlimited CEUs for a year. Or for $149.99, you can get unlimited CEUs for life! It's the best value I've found on CEUS, so search no further and sign up now.