*articles contain affiliate links*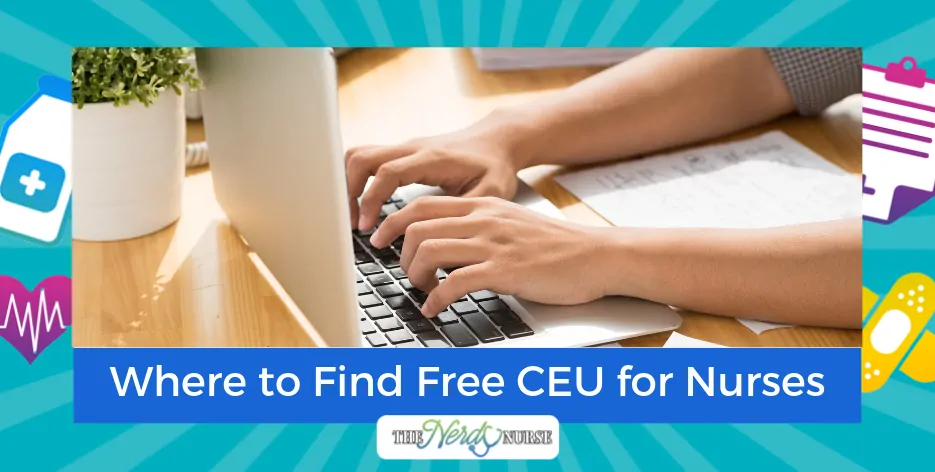 Don't pay too much for your continuing education units. There are lots of places you can earn free CEU for nurses.
What Are CEU Credits?
In order to maintain your RN certification, you have to fulfill the continuing education requirements set by your state. For example, in Kansas RNs have to complete 30 contact hours every 2 years to maintain their license.
Check your state's requirements so you can be prepared.
One contact hour is equal to 50 or 60 minutes of instruction in a board-approved nursing class or activity. One CEU is equal to 10 contact hours.
So you can see how quickly this can add up. That's why it's so important to find free options if you can.
Free Nursing CEUs
If you are looking for free continuing education for nurses, this list is for you.
Nurse.com Free RN CEUs
Nurse.com has a huge library of free courses. If you subscribe to their unlimited CE membership, you will gain access to 700+ library of courses. This could very well be the only place you have to go for education units.
Here are some free courses from Nurse.com:
Get Unlimited Access to Nurse CEUs for $20
CheapNursingCEUs.com has an amazing deal for nursing CEUs! For just $19.99, you can get unlimited CEUs for a year. Or for $149.99, you can get unlimited CEUs for life! It's the best value I've found on CEUS, so search no further and sign up now.
If you want to save time and get some the best Nurse CE content for one low price,
American Association of Critical-Care Nurses
The American Association of Critical-Care Nurses offers free education as well.
Penn State College of Medicine
I trust the Penn State College of Medicine, and they have some very thorough classes you can take for free.
NurseCEU
If you want a comprehensive list of where to find nurse education opportunities, definitely browse the NurseCEU website. It has everything organized with credit length and cost and where to find it.
Another place to find free CEUs is to ask around. Network with other nurses and ask them where they are getting their units from. This is especially important when you consider that some states require concentrations in specific areas to maintain your license.
Cheap CEUS
Want to get all of your CEUs without spending hours searching and jumping to different websites? Check out some of these cheap CE providers:
More Nursing Career Articles
Being a nurse is an incredibly rewarding career. If you are interested in learning more, here are some more resources for you.
Neuro Nurse Crash Course

Medical Errors for Nurses: Misunderstandings can do harm: Approved for requirement for license renewal for nurses

Cardiac Crash Course

Download Nurse Bingo Today!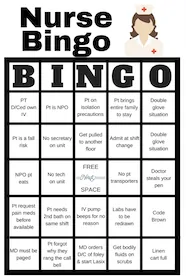 Liven up any shift with a fun game of bingo. See who can fill a row first!
Fill a whole card and lose grip with reality.
Your privacy is protected. We will never spam you.