*articles contain affiliate links*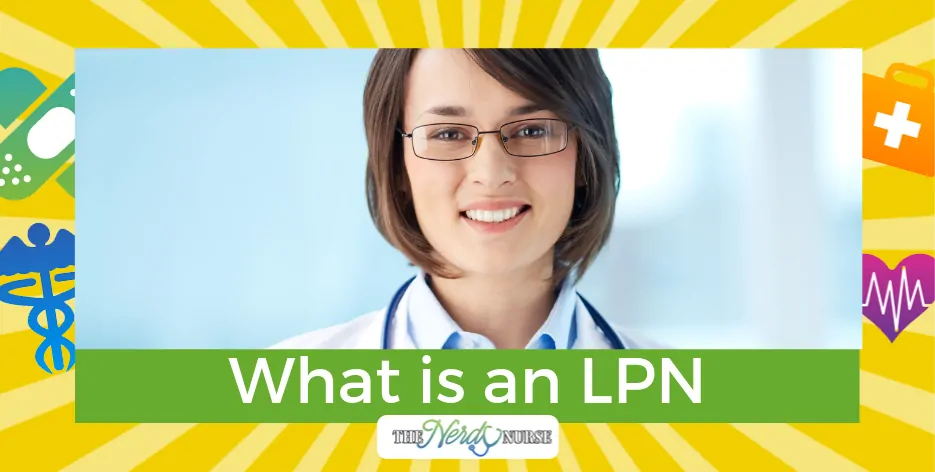 A really rewarding career for you could be an LPN: Licensed Practical Nurse. But what is this job, and how is it different from a registered nurse?
All About the LPN & Whether It is The Right Job For You
Lots of people interested in a career in healthcare choose to become an LPN. What does LPN stand for? It stands for Licensed Practical Nurse.
Let's look closely at this job, and help you decided if it is a career you would love.
What does an LPN Do?
The roles of this job are similar to the duties of an RN. According to Rasmussen, typical job duties will include:
Monitoring basic patient health such as vital signs and overall condition
Changing dressings or inserting catheters
Taking patient histories and maintaining documentation
Assisting with tests or procedures
Providing personal care, such as helping with bathing and toileting
Consulting with RNs on care plans
LPN vs RN
The duties of a vocational nurse or LVN (which is the same thing as an LPN, they just call it LVN in California and Texas) are very similar to an RN. There are some major differences between the two though.
Schooling & Certification Requirements
LPN – Graduate from an accredited LPN Program, typically takes about a year.
RN – Graduate with a Bachelor's degree in Nursing, typically takes about 4 years.
Salary
LPN – $45,000
RN – $67,000
Duties
They both have extremely similar duties. But registered nurses typically interact more with doctors and medical staff.
Where they work
They can both be employed in the same types of places – hospitals, nursing homes, etc. The biggest difference is that a vocational nurse will need to be supervised by an RN at any of these places.
Here are some typical job locations:
Nursing home
Hospital
Home health care
Doctor's Offices
Rehabilitation Center
Military Bases
Practical Nurse Salary
Your salary as a practical nurse will depend on where you work – which state, and which location. However, here are some general facts about this job.
According to PayScale, the average pay is $19.51 per hour and about $32,000-53,000 annually.
Is this the job for you? It's a fantastic way to get started in the field of nursing without having to go through a 4-year degree. Your career path will be limited, however. You won't be able to be a head nurse or in management. But it does provide a livable wage without a ton of educational investment.
More Nurse Career Articles
Still not sure which nursing career path to pick? Here are some more helpful articles.
LPN Notes: Nurse's Clinical Pocket Guide

Infinity Collection LPN Gift- LPN Charm Bangle Bracelet- Licensed Nurse Practitioner Jewelry- Makes Perfect Nursing Appreciation Gift

Review Guide for LPN/LVN Pre-Entrance Exam

Nurse LPN EKG Stethoscope Heart Cute Black Pink White – PopSockets Grip and Stand for Phones and Tablets

LPN to RN Transitions: Achieving Success in your New Role