*articles contain affiliate links*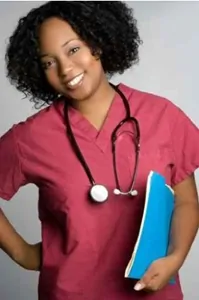 Nursing is one of the fastest growing professions in the healthcare industry. The U.S. Bureau of Labor and Statistics reports that that there are 2.7 million nurse practitioners in the healthcare industry and the number is expected to grow by 57% in 2020.
Nursing jobs have also been projected to grow quicker than average growth expected among other occupations in the U.S.
White the stats look positive, some of those looking to opt for travel nursing as a career continue to face challenges in finding employment. The BLS says that the current hiring trends are going through a temporary phase and will improve soon.
So what should job seekers do in the meantime? The best option perhaps is to take help from a recruitment/staffing agency.
However, it is important to choose the right recruitment agency because a wrong selection can cost you in terms of time, money and job satisfaction.
The best travel nursing recruiters should:
1. Showcase experience
Search for a company that knows how the travel nursing career works from its roots and has been in the industry for several years. Most healthcare facilities turn towards experienced staffing agencies to fulfill vacancies, so these agencies have a large number of positions to fill in different locations.
2. Care for your needs
It might be the case that you're looking for a role that offers specific benefits such as free housing, insurance and travel expenses paid for. While some of these perks may be offered by the employer, it is recommended that you write down all expectations and tell the recruiter. The best recruiter will consider employers that offer rewards and benefits that match your needs.
3. Keep you frequently updated
Experienced recruiters will frequently update the applicant and easily answer any questions they might have. Aya Healthcare reviews show that frequent contact by the recruiter can make the nurses feel comfortable. Having a professional relationship between the recruiter and recruitee also increases job satisfaction. Frequent updates are also a sign that the agency offers genuine help and is organized about all the logistics, position requirements and the needs of the candidate.
4. Doesn't leave immediately
Good companies make sure that the candidate adapts to the position by keeping in touch and providing professional advice for a couple of months. This is important because an applicant may not be able to adjust in a particular location even if the employer offers benefits such as free travel and insurance. Evaluating the recruiter based on the experience of existing individuals will help in making the right decision.
5. Has good/positive reviews
Reviews are going to indicate the credibility of a particular agency. Ideally you would want to read reviews written by other nurses. Their experience can tell a lot about how the company deals with most of its clients and whether it will be able to match the needs of the applicants with the position or otherwise. You can also talk to other travel nurses who have used recruitment agencies in the past for recommendations.
With these suggestions, you would be able to find a career that tailors your needs and locations. And a good agency will help to make sure that you exactly get what you were looking for.
What do you look for in a nursing recruitment agency? Feel free to leave comments