*articles contain affiliate links*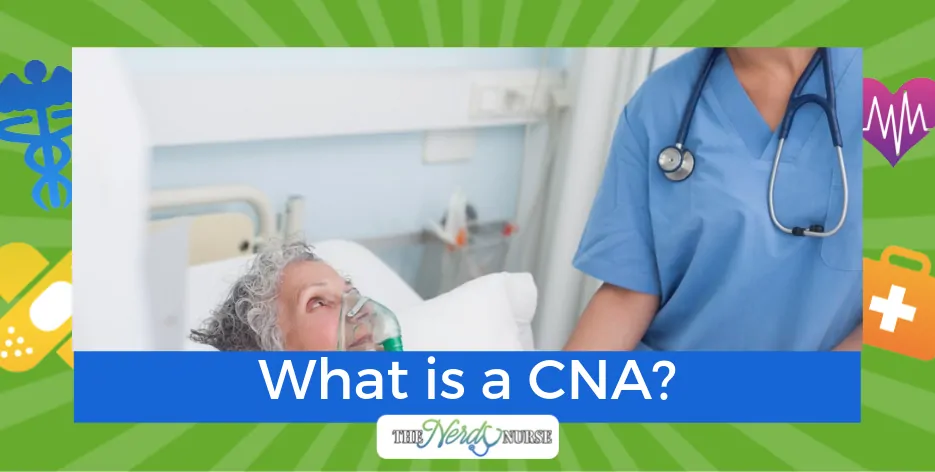 Becoming a CNA: Certified Nursing Assistant takes less time than a Licensed Practical Nurse (LPN) or Registered Nurse (RN). Let's look at what a CNA is and whether it is the job for you.
What Is A CNA?
A CNA is a Certified Nurses Assistant. Like the title suggests, this job aids or assists nurses. Let's take a closer look at the job description, salary, and certification requirements.
CNA Job Description
Most CNAs do the same duties, no matter where they work. Here is a sample job description from CNA.Plus:
The Certified Nursing Assistant (CNA) is responsible for providing assistance to the professional staff. Delivers direct care to patients (bathing, toileting, feeding, grooming, etc.) as directed by the RN or LPN in charge. Always maintains patient comfort and safety. Follows all departmental policies and procedures as well as safety, environmental, and infection control standards. Represents the facility with integrity, free of gifts or improper inducements. Adheres to the facility's Core Values and mission with complete regard for the dignity of each person.
In other words, they will provide comfort to patients by caring for them directly through bathing and feeding and by cleaning rooms, in addition to other duties that help the nursing staff.
What is the average CNA Salary?
This will depend largely on the area and facility. But there is one thing you can count on – a CNA will earn significantly less than an LPN or registered nurse.
According to the Bureau of Labor Statistics, the median pay in 2017 for nursing assistants was $27,510 a year or $13.23 per hour.
CNA Duties
Your duties will vary greatly. Be prepared to jump in where you are needed and work very hard. Their duties span from directly caring for patients to cleaning up rooms after they leave.
Here is an example list of duties. This is not comprehensive, it's just an example of the sort of things they are expected to do.
Answer patient call lights
Prepare baths, bathe and dress patients
Serve meals to patients
Help patients eat if they need
Take vital signs
Care for bedridden patients by turning or repositioning them
Provide and empty bedpans
Work as a team to lift patients into beds, wheelchairs, exam tables, etc.
Thoroughly examine patients for bruises, blood in urine or other injuries/wounds
Clean and sanitize patient areas, including the entire room and bathroom if necessary.
Change bed sheets and restock rooms with necessary supplies
CNA Certification
To obtain a CNA Certification, you will have to take classes and fulfill a minimum amount of clinical hours. Typically, this certification is offered at a vocational, community, and technical colleges and schools.
Take Charge of Your Nursing Career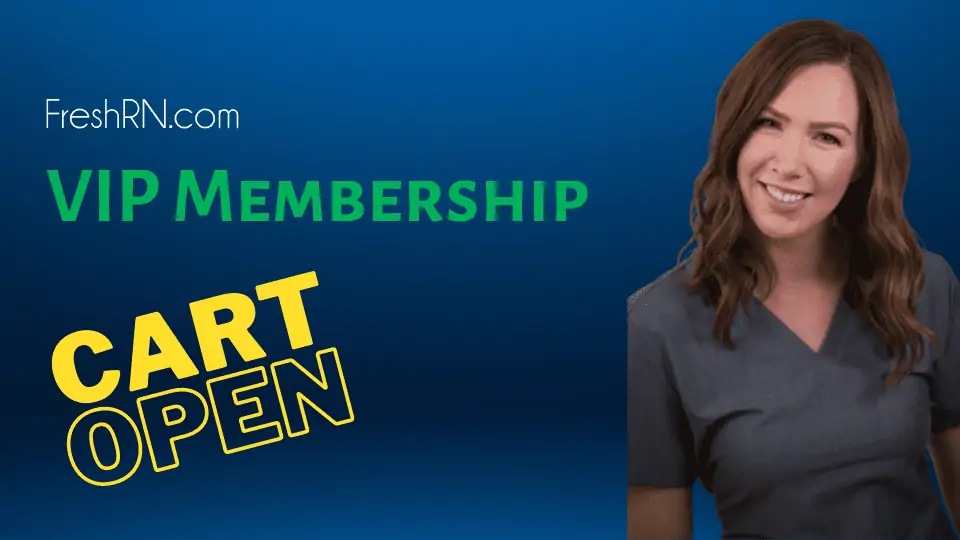 Your first year as a nurse is daunting. You need someone in your corner telling you what your managers really need from you, helping you learn to interact with your preceptor, and really just manage your life. Find all that an more with the FreshRN VIP - Membership.
I'm Ready to Thrive
After you fulfill the requirements, you can take a nursing assessment and earn your certification.
The exact requirements are different at each school. So find your local tech or vocational school and ask them what the requirements are to be a CNA.
More Nursing Job Articles
I hope you learned about this job and were able to decide if it was a good fit for you. Here are some more nursing career articles.
The Official CNA Study Guide: A Complete Guide to the CNA Exam with Pretest, and Practice Tests for the NNAAP Standard

EMI Certified Nursing Assistant (CNA) Emblem Round Emblem Pin – Wreath edge

Silvertone Caduceus – CNA – She Believed She Could Affirmation Ring Necklace

CNA Exam Preparation 2018-2019: CNA Study Guide Review Book and Practice Test Questions

Women's CNA Certified Nursing Assistant Shirt – Gifts For Christmas Medium Black