*articles contain affiliate links*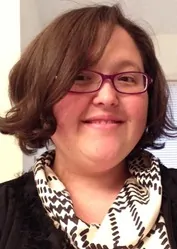 When I discovered nursing informatics and healthcare informatics, it was like a dream come true. I was completing my BSN coursework, and I began researching options to further my education in nursing. I realized fairly quickly that I wasn't interested in most of the educational pathways that many of my nursing peers were following. Somewhere in the midst of that research, I stumbled onto "Nursing Informatics" and I knew it was for me. The stars aligned, the angels sang, and the fascinating world of healthcare information technology became my goal.
Becoming an Informatics Nurse
For months I researched ways to break into nursing informatics. It became increasingly clear that being a master's prepared informatics nurse was not a guarantee of employment. However, It seemed that every job posting required informatics experience or at the very least five years in clinical nursing experience. At the time I only had three. I was also struggling with the concept of leaving my hometown. When I finally made the decision that I would need to start looking outside of my hometown for opportunities the magic started to happen.
Updating my resume was key. I tailored my resume to focus on my IT strengths. A friend of mine convinced me to highlight the fact that I was a blogger. Up until that point, I had always feared my employers knowing I was a nurse blogger. It was a hard decision that ended up being one of the best I've ever made. I was able to leverage the programming and technical skills I had gained from working with a database powered content management system to my favor. I was energetic and passionate in my interview and was finally given a chance to spread my nerdy nurse wings.
Clinical informatics isn't the only place that nurses are flaunting their technology skills. Nurses are going beyond the bedside and connecting online with other nurses, physicians, and patients in an effort to promote better healthcare. There are many social networks where nurses are connecting online. However, there are some nurses who decide they need a bigger online footprint and start a blog or website.
Being a nurse blogger has given me an opportunity to have a digital soapbox and achieve a level of influence that I would not be able to attain in my local environment. It's been incredibly empowering and has granted me the skills and confidence needed to secure a career in nursing informatics. By utilizing the web to share ideas, express opinions, and highlight information, nurse bloggers have the ability to be change catalysts. Nursing informatics has the potential to step up and utilize the web as a mechanism to educate patients as well as conduct research to determine the best way to reach the largest audiences to promote better care and healthier communities.
This article was originally appeared as part of a effort of HIMSS, in collaboration with the American Nurses Association, the Alliance for Nursing Informatics. It was to be part of a "leave behind" as part of the 2012 US Congressional Nursing Caucus.
You can read more stories about nursing informatics here.
Download Nurse Bingo Today!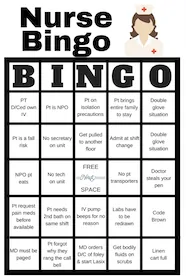 Liven up any shift with a fun game of bingo. See who can fill a row first!
Fill a whole card and lose grip with reality.
Your privacy is protected. We will never spam you.