*articles contain affiliate links*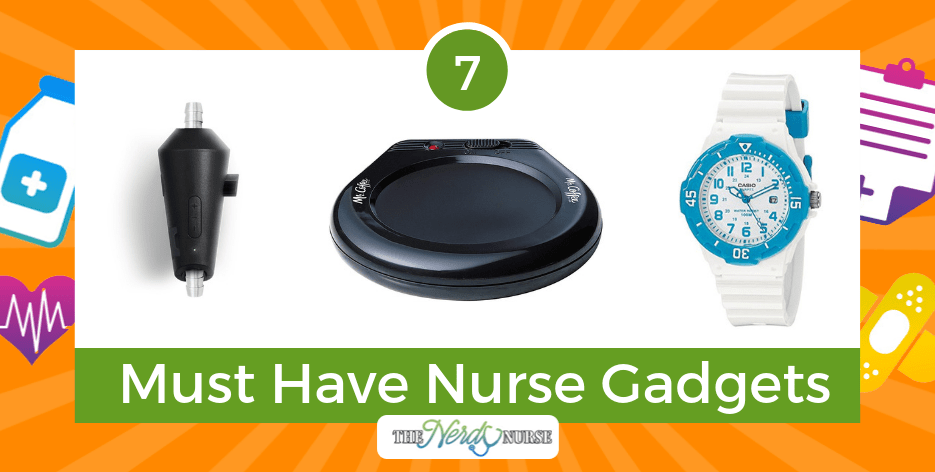 In today's tech-filled world every profession has multiple gadgets available to make that job easier. The following nurse gadgets are fantastic for nurses who enjoy technology and are looking for something to help them perform their job easier and more efficiently.
7 Must-Have Nurse Gadgets
We've outlined some of the best nurse gadgets in this comparison table to make it easier to find the one that is right for you. You can easily see the price, rating, and description in the table. Just click the "Buy Now" button to pick it up immediately.
Let's look at the best nurse gadgets that every nurse should have. Some of them are incredibly necessary and some of them are just super helpful to have on hand.
Health Care 7371 Ampule Opener – 1 Each

Opening a glass ampule can be tricky and lead to cuts on the fingers. This gizmo protects your fingers and makes opening a glass ampule easy and safe. It includes a small cutting blade to score the ampule to ensure a clean and even break. It also helps prevent cross-contamination.
Veinlite EMS Adult Baby Transilluminator Vein Finder

This transilluminator vein finder light is a fantastic gadget for locating veins in hard to find places such as the forearm, leg, or scalp. It uses 150 watts of an LED light source and a unique ring design to image veins deeper and with a larger field of view. It can also be used to map the feeder veins responsible for spider veins and to shine light through arms or legs in pediatrics and neonatal care.
This pen records everything you write or hear so you never miss a word. It captures everything it writes or draws and saves a digital copy to a computer or other device. As you record audio, you can take notes and then listen to that specific part of the audio by tapping the note you made for that part. As you take notes while talking to a patient, those notes are saved digitally. This is a time saving and organizational tool that would benefit any nurse.
Mr. Coffee Mug Warmer for Office/Home Use, MWBLKPDQ-RB

If you run on coffee, then you need a mug warmer. Nurses have a tough time finding more than a few seconds to stop and pause. This pace is almost impossible to keep without some caffeine from tea or coffee. The problem is both are best consumed warm and get cold really fast. This gadget solves this problem. It is a mug warmer that will keep whatever hot beverage you place on it warm and tasty all day long.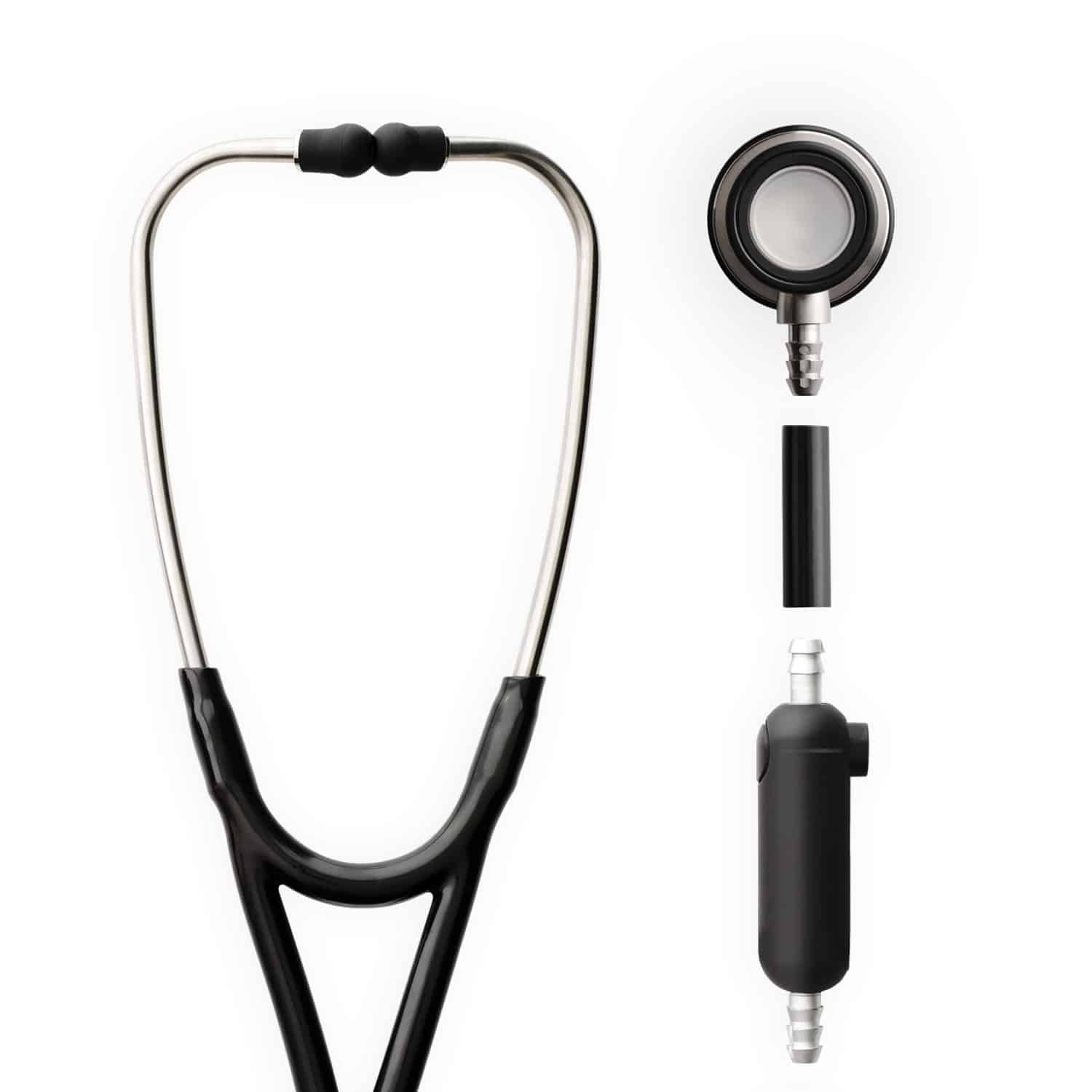 Eko CORE Stethoscope Attachment

This device attaches to the acoustic stethoscope you already own and makes it digital. The CORE features Active Noise Cancellation technology, 40X amplification, and wireless auscultation. It connects to Eko's free smartphone app via iOS and Android devices to visualize, record and share heart sounds. It supports live streaming for telemedicine applications and is HIPAA compliant.
Casio Women's LRW-200H-2BVCF Stainless Steel Watch with White Resin Band

Some nurses prefer to wear a watch on their wrist, others prefer the clip on lapel type. Both are fine and serve the same purpose. No matter the style, a watch is an essential part of any nurse's gadget collection. Some of the first things a nurse will check are the pulse and heart rate. Both of these require some way to measure time. Watches also help nurses in doing time-sensitive lab chartings and documentation while on the move.
Nursing is tough on watches so a balance between durability and cost is necessary. One important feature is water resistance. Blood and watches do not mix well unless they are waterproof. One watch that is constantly rated high by nurses is the Casio Women's LRW-200H-2BVCF Stainless Steel Watch.
Posture Corrector Back Spinal Support Brace for Women & Men – Physical Therapy Strap Effective Comfortable for Slouching and Hunching – Shoulder & Neck Pain Relief L

The final nurse gadget will help with back problems – a posture sense and tracker. Nursing is hard on the body. Most of the workday is spent on your feet while bending, twisting, and lifting. Correct posture is absolutely necessary to avoid pain and possible damage to the body. This device will monitor, record, and provide feedback in the form of vibration to help you be aware of when you are slouching.
All 7 nurse gadgets on this list are incredibly helpful. If you are a nurse, put one – or all of them – on your wish list. If you know a nurse, any of these will make a fantastic gift.
More Nurse Gift Ideas
Here are more ideas for gifts for nurses:
Zacurate Pro Series 500DL Fingertip Pulse Oximeter Blood Oxygen Saturation Monitor with silicon cover, batteries and lanyard (Royal Purple)

MeanHoo Combination of Gadgets Mini Multi-function Tool Knife & Heavy Duty Military style Medical First Aid Bandage Trauma EMT/Paramedic Shears/Scissors Sets

Infrared Vein Finder Viewer – Handheld Vein Locator, Vein Illumination Detector, Vein Light Projection Visualization for Nurses, Works with All Skin Types (handhold)

DealMux Silicone Unisex Pocket Skin Covered Nurses Brooch Watch Gadget Black

Thermometer for Fever Digital Medical Infrared Thermometer for Body, Surface and Room Forehead Thermometer for Baby, Kids, and Adults

Staff of Hermes Medical Symbol For EMT RN Nurses and Doctor – PopSockets Grip and Stand for Phones and Tablets