*articles contain affiliate links*
Geek and nerd are sometimes seen as negative terms. But there's no need to stand by with lemons when you can easily make lemonade. So we've taken the term geek and spiffed it up a little bit. We've given it a makeover and now apparently, that's what the hipsters are calling themselves.
So is The Nerdy Nurse a Geek or a Nerd?
truly?
I'm a Gerd… or maybe a Neek?
I'm a little of both. Just subtract all the hip things away from the geek side, and add the coolest aspects of the nerd on, and that's me. Oh, and I'm a tad bit socially awkward. But a loveable socially awkward I assure you. (And I promise my reality show would be far more intellectually challenging and far more entertaining that "Here Comes Honey Boo Boo" train wreck)
So here's the thing. Apparently there are differences between nerds and geeks. Who knew, right?
I certainly didn't. And now Nerds are getting a bad name!
The following infographic will give you a little insight on the characters of nerds and geeks.
Take Charge of Your Nursing Career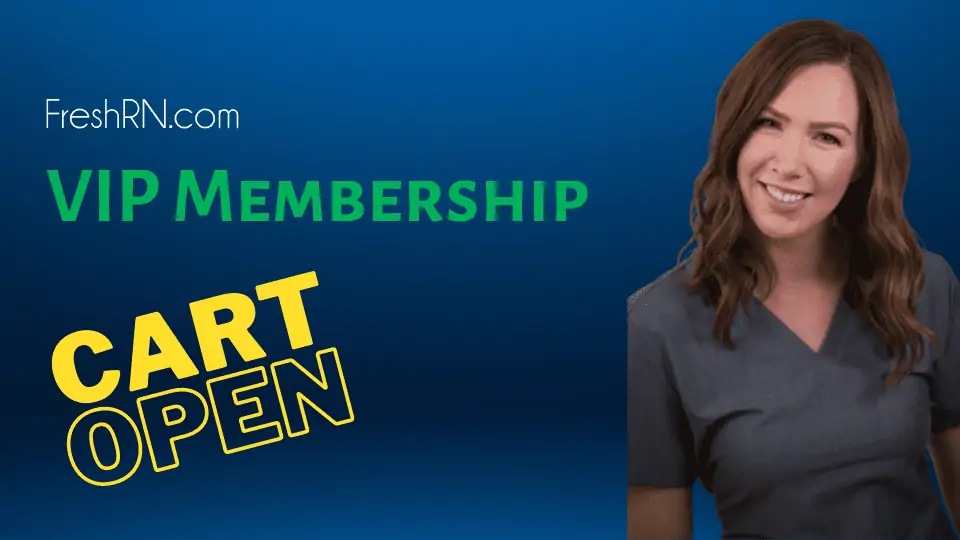 Your first year as a nurse is daunting. You need someone in your corner telling you what your managers really need from you, helping you learn to interact with your preceptor, and really just manage your life. Find all that an more with the FreshRN VIP - Membership.
I'm Ready to Thrive

Details from the Infographic:
History:

The terms geek and nerd may sometimes seem synonymous, but they have very different roots in history:

Nerd: This term was coined from Dr. Seuss in 1954 in a line that read "A nerkle, a nerd, and a seersucker too!" – So really nerkle and seersucker are synonymous with nerd

Geek: While used as a derogatory term originally, the word "geek" gained popularity in the circus. Circus performers that performed amazing feats were Geeks

Nerd Traits:

Extreme interest or fascination with academics
Introverted
Socially Inept
Diverse and sometimes impractical skill sets due to broad interests in games, movies, science, computers, etc.
A PC
Interest might include: Battlestar Galactica (BSG), LARPing, SecondLife, Physics, Chess, Fantasy/Sci-Fi, Computer programming

Likely nerd jobs:

Rocket scientist
Reclusive and renowned professor
Computer programmer
Engineer
IT professional
Inventor
Or work at a video store

Nerd Talk:

You know you're talking to a nerd when they insert obscure references into a sentence:

"There are 10 types of people in the world: those who understand binary and those who don't."

"I would love to change the world, but they won't give me the source code."

"The box said 'Requires Windows 95 or better' so I installed LINUX."

Nerd Love: nerds marry other nerds, it's the natural state of the universe."

Geek Traits:

Someone with a specific niche interest/lifestyle that they have become the expert on
A fan of gadgets
An early adopter
A Mac
Wears ironic t-shirts
Can be pretentious and long-winded
Knowledge can range from mundane to "living encyclopedia" status
Interests might include gaming, film (both artsy and anything Will Ferrel stars in), collecting, gadgets/tech, computing, coding, hacking, techno music, screen printing, etc.

Likely geek jobs:

Web design/development
IT professional
Marketer
Graphic designer
Game designer/developer
Barista at an indie coffee shop
Entrepreneur
Record store
Bartender

Geek Talk:

You know you're talking to a geek when they remind you of their "hip" lifestyle by discussing their "cool" habits or dropping pop culture references:

"There's nothing like kicking it to some crunchy bass while enjoying a good Malbec"

"60% of the time it works all the time"

[while pulling out their iPhone] "Let me pull out my pocket iPad"

Geek Love: geeks can fall for and marry non-geeks

Factoids/Stats:

17% of Americans identify as geeks
65% of video game designers identify as geeks
50% of technology engineers identify as geeks
37% of bloggers identify as geeks
87% of people prefer the word "geek" over "nerd"
66% of millennials think "geek" is a compliment
45% of people believe geeks are early adopters
31% of people believe geeks have a higher chance of being successful
On average, self-identifed geeks have a better view of themselves than others view geeks
41% of people would be comfortable called a geek while only 24% would be comfortable called a nerd
A geek would rather be called a geek over a hipster (23% are OK with being called hipster while 41% are OK with being called a geek)
So are you a geek or a nerd? And if not, tell me how you found yourself on this nerdy little blog? I'd love to talk nerdy with you!
Infographic via MastersInIt.org
Download Nurse Bingo Today!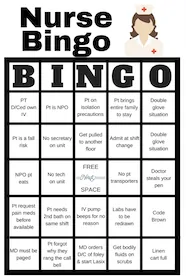 Liven up any shift with a fun game of bingo. See who can fill a row first!
Fill a whole card and lose grip with reality.
Your privacy is protected. We will never spam you.