*articles contain affiliate links*
If you have ever been stuck on what gift to give a nurse you know, then this guide is just what you need. Browse these gifts for nurses. This guide ranges from the practical to the personalized, and even some fun ideas are thrown in the mix.
The Best Gifts for Nurses
Nurses are pretty easy to shop for. I mean, just give us some coffee, a great stethoscope, and some comfy scrubs and we are thrilled! But sometimes you want to give them something that stands out from all the other gifts.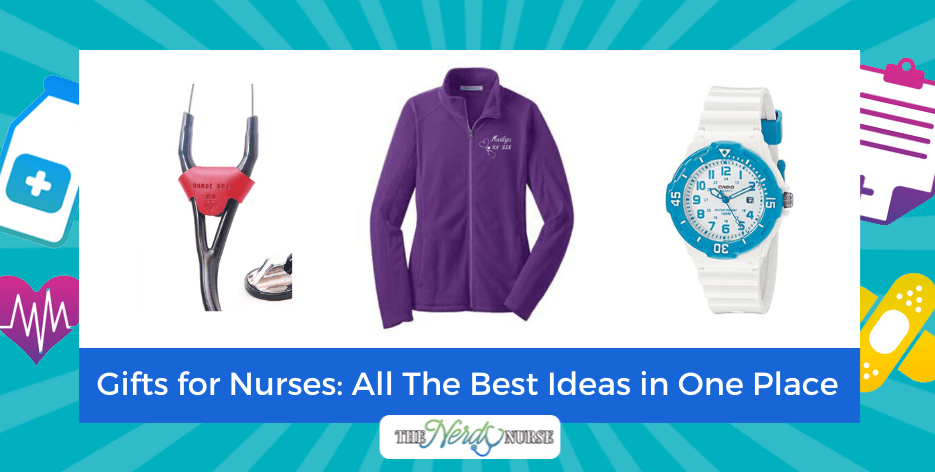 That's where this guide shines! In it you will find:
Whether you are shopping for your best friend, manager, or classmate, finding the best gifts for nurses doesn't have to be hard. Sure you could go with something generic, but most nurses appreciate gifts that honor their chosen profession. Look for items that are cute, original, and classy that are sure to touch a nurse's heart.
When I am searching for a truly unique gift for someone, Etsy is always my first stop. I love the fact that most of the items are handmade and one of a kind. I also feel great about encouraging small local businesses. Etsy has plenty of original gift ideas for the nurse in your life, from drinkware to jewelry.
How to Pick the Perfect Gift for a Nurse
Picking the right nursing gift is something you want to consider carefully. You don't want to phone it in and just send something silly and thoughtless. You really want to ensure that you've picked the perfect gift for that particular nurse.
Here are a few things to consider when looking for a great gift for nurses:
What the nurse already has (no one needs doubles unless the new one is way better)
What is the nurse's favorite color
Do you know the nurse's clothing size (hard to buy a t-shirt when you don't)
The nurse's work environment (if they are not working in a clinical setting, they likely don't need a stethoscope)
The hobbies and likes of the nurse (It's probably not a good idea to buy them a shot glass if they don't even drink)
Whether the nurse can accept the gift you give them. If you're a patient, read How to Thank a Nurse.
Consider the Reason for the Nurse's Gift
Why are wanting to get this nurse a gift? They type of gift you purchase for them may be largely impacted by the reason for the gift. If you are buying a retirement gift for a nurse, then you might look for something like a nurse figurine, as a stethoscope would be pretty useless to a retired nurse.
Cute & Original Gifts for Nurses
If you're not sure exactly what would be an appropriate gift for a nurse, then you can skip to our nurse gift buying guide for some extra tips and insight to buy the perfect nurse gift.
I've scoured Etsy to find off-the-beaten-path gifts for nurses that would be perfect for any occasion. Whether it's a graduation, birthday, Christmas, or "just because" these hand-crafted items are sure to become a favorite of any nurse you give them to. In it you will find: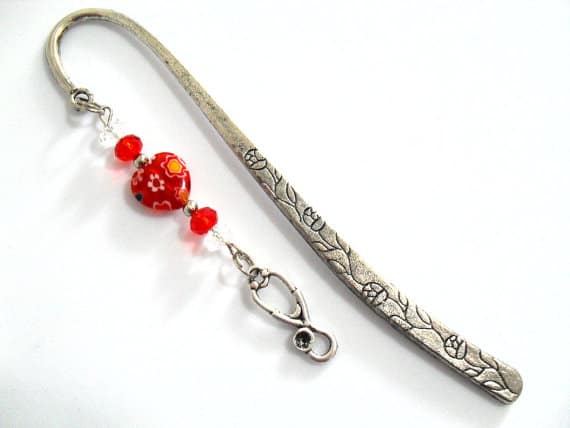 Buy It Now
This mental bookmark is a classy gift made especially for those in the healthcare profession. The delicate stethoscope charm and heart transform it into something special.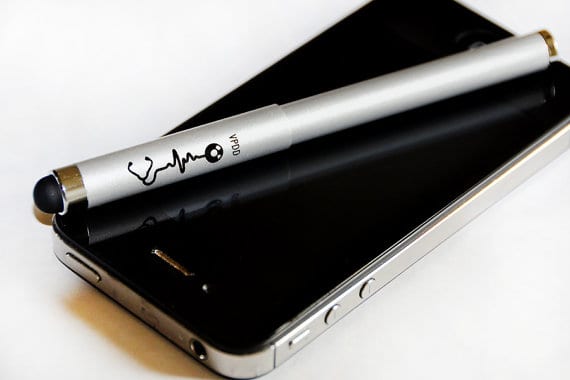 Buy It Now
This iPhone stylus pen is the perfect gift for any nerdy nurse in your life.
Every nurse needs
a pen, and who doesn't love having a stylus handy? Add an
awesome stethoscope
to the mix and you have something truly unique.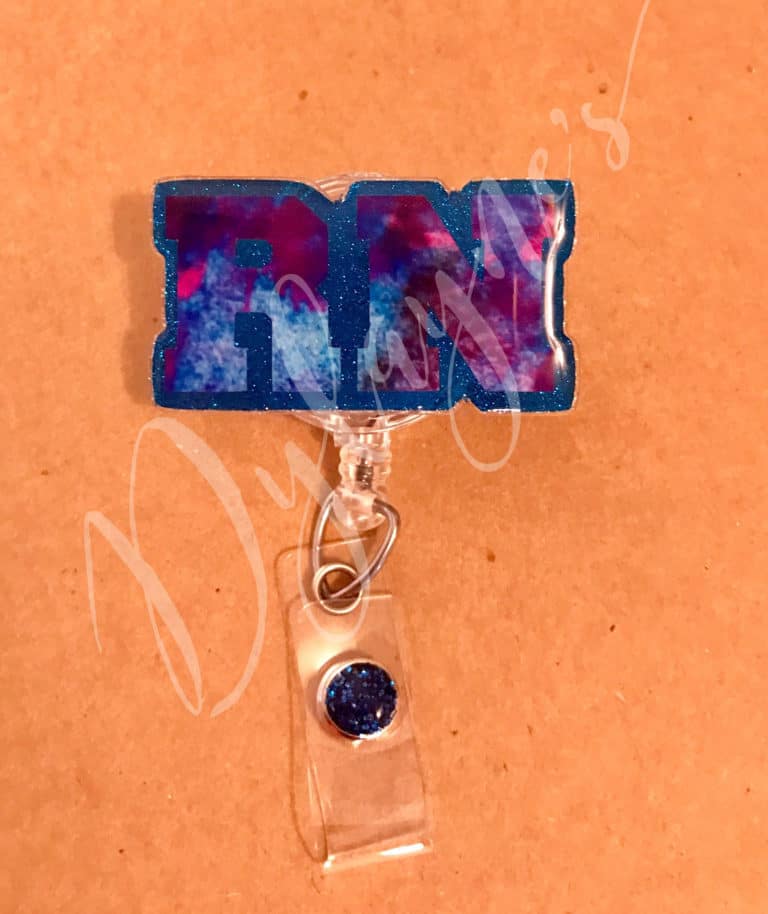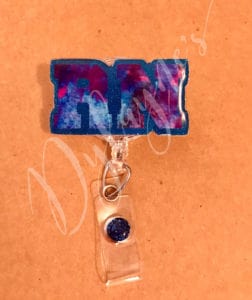 Buy It Now
This glittery ID reel reminds me of the classic style of
The Great Gatsby
.
That was back when nurses still wore caps and elegance was in no short supply. Every nurse needs a great
badge reel
, and they should make the list any time you are searching for great gifts for nurses.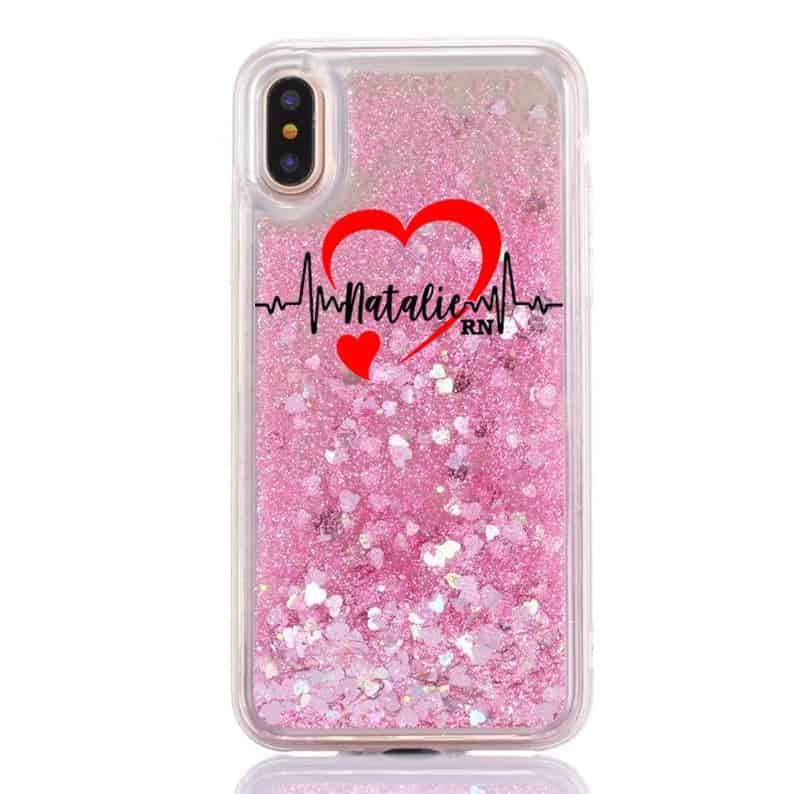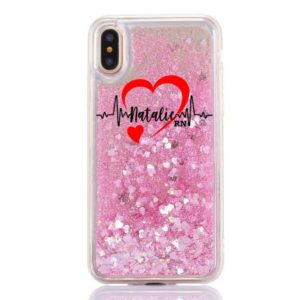 Buy It Now
This pink glitter phone case brings bling to an iPhone. Plus you can get it personalized with your name. How cute.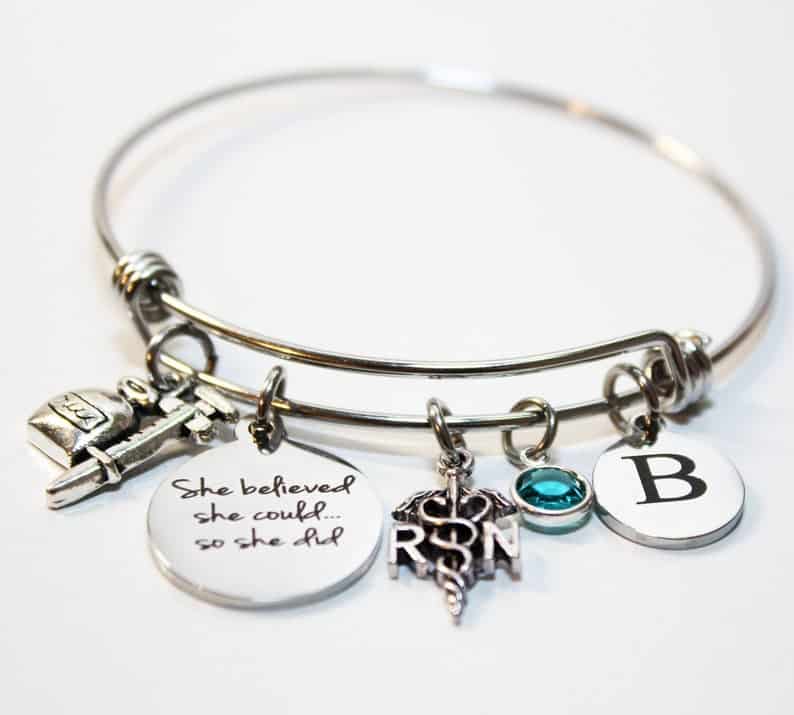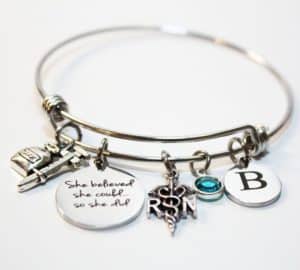 Buy It Now
This charm bracelet comes complete with several nursing charms including shots and more.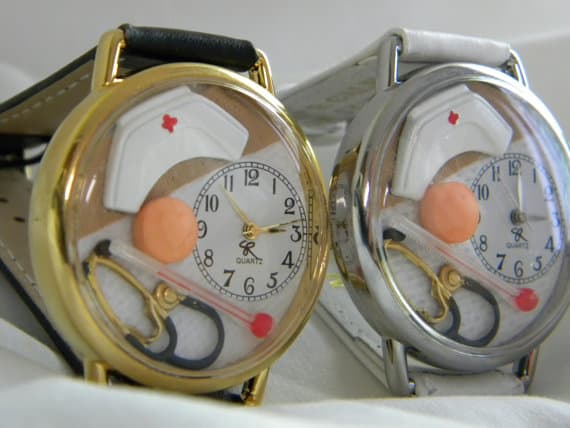 Buy It Now
This nurse watch is a beautiful design that is reminiscent of nursing days of the past. I love any item that features our nursing caps of yesterday. The old school
thermometer
brings it home. I also really like that this is a functional item, as
every nurse needs
a good watch.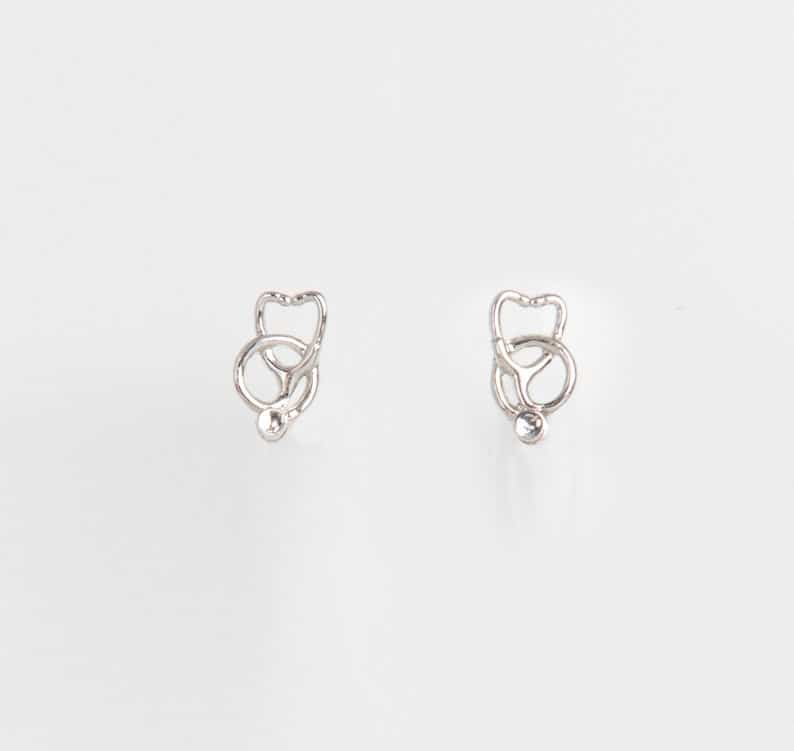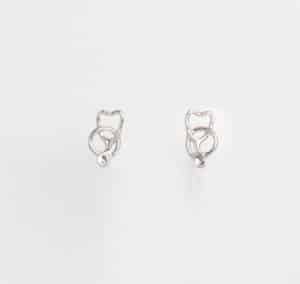 Buy It Now
Nurses and their stethoscopes – a perfect match. For the times when you don't have one around your neck, or
on your hip
, consider adding these stethoscope earrings to your ears.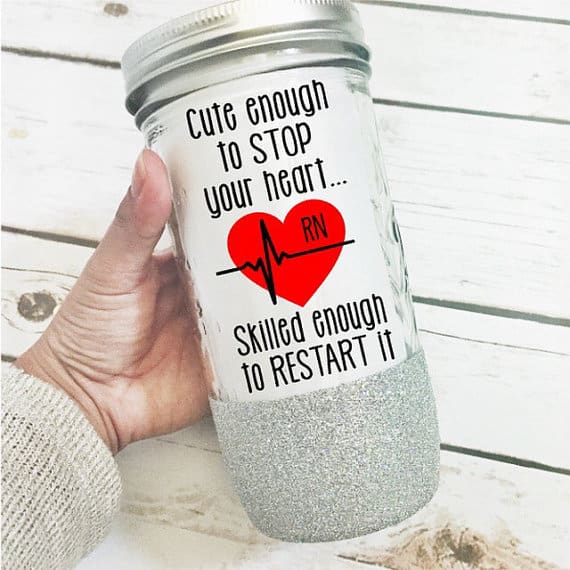 Buy It Now
When I graduated nursing school I wanted everyone to know about it. It would have been awesome to take this glittery tumbler with me to let my beverage receptacle do the talking for me!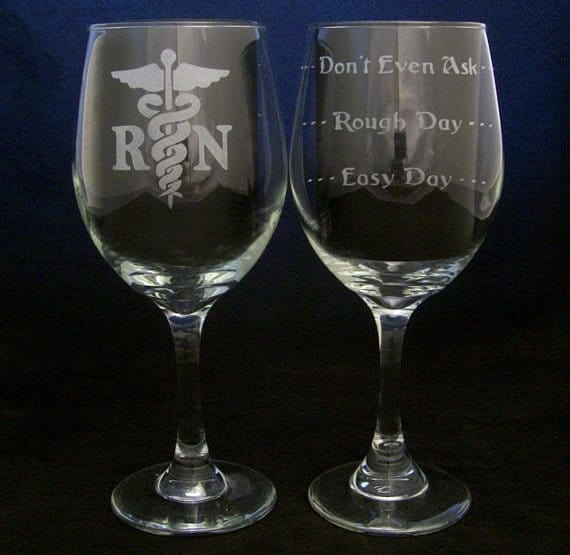 Buy It Now
If you know a nurse that enjoys wine (and even if they don't), these wine glasses are sure to get a good laugh. They'll adorn a shelf and get a smile even if they are never filled with wine.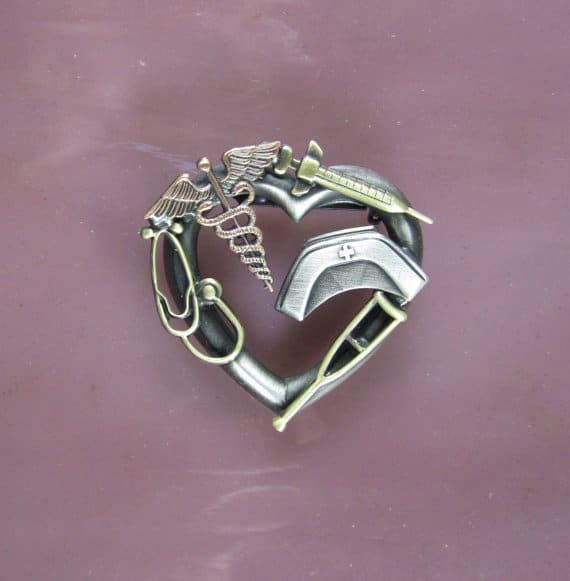 Buy It Now
I'd put this on my nursing bag with pride. My favorite charm, again, is the cap with the stethoscope in at a close second.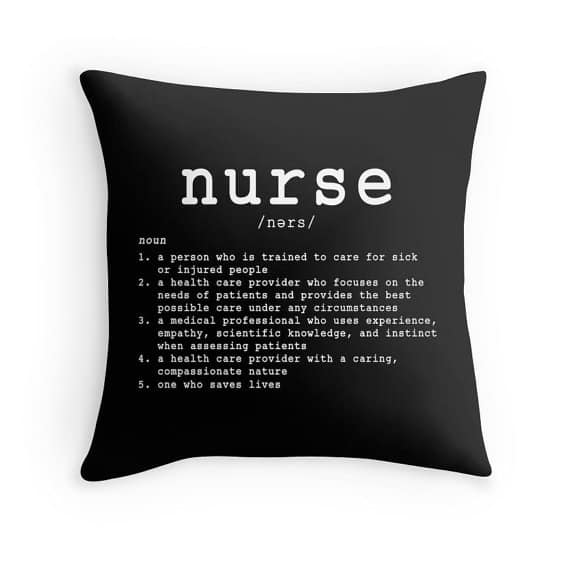 Buy It Now
Something as simple as the definition of a nurse can be powerful. If you catch the right nurse on the right day, a gift like this would bring joyful tears. I'm sure of it. Out of all the items on this list, I think this is my favorite gift for nurses.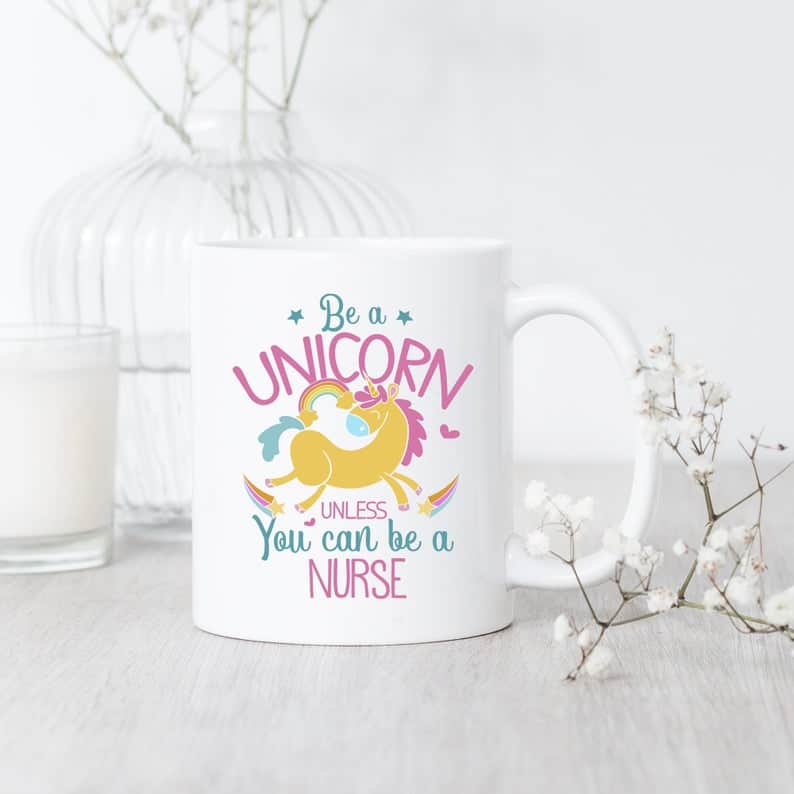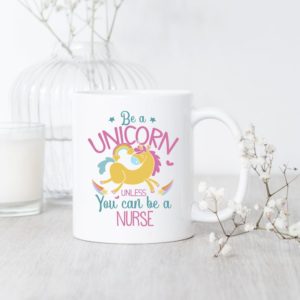 Buy It Now
If you know a nurse who can't function without coffee or one who loves unicorns, gift them this mug. No matter what the occasion, they will love it and think of you every morning.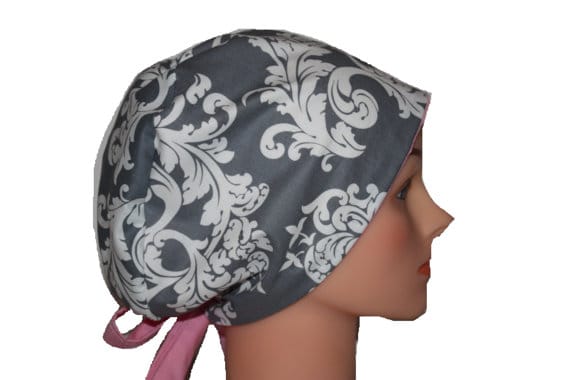 Buy It Now
Every OR nurse needs a good scrub hat. This one has a classy print and beautiful color combination.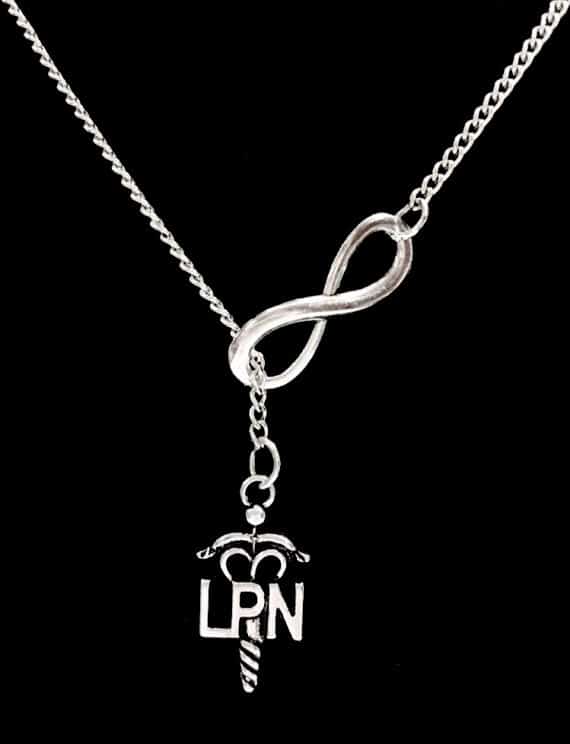 Buy It Now
I really love that this LPN necklace is combined with the infinity symbol. Once a nurse, always a nurse.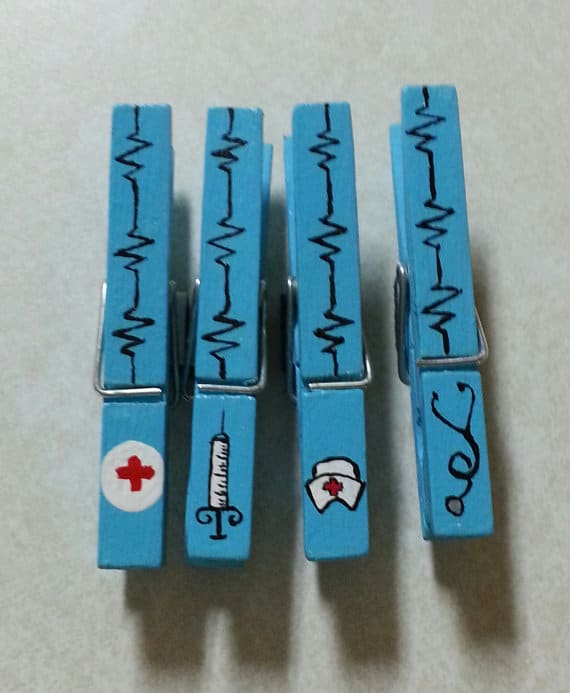 Buy It Now
These clothespin magnets are cute and functional. Who doesn't need another chip clip, or menu holder for the fridge? Bonus points because these are nursing themed!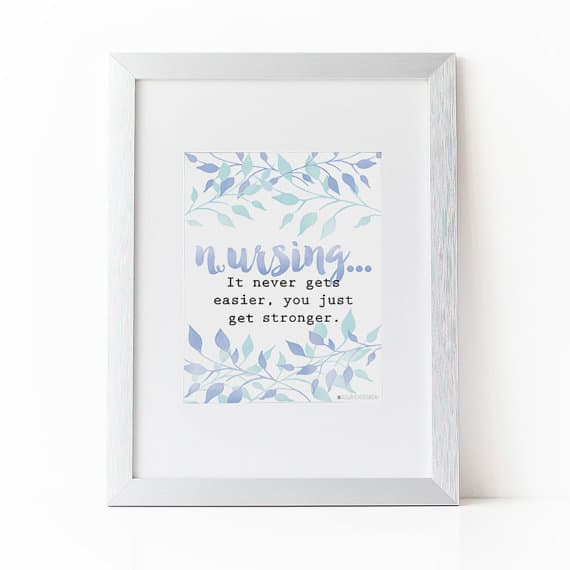 Buy It Now
Although it may feel like nursing is easier, that's not the case. You are just better! This print will remind a nurse how much they have grown in their career. It's also great for new nurses so they will know, that even on their hardest days, they can handle the job.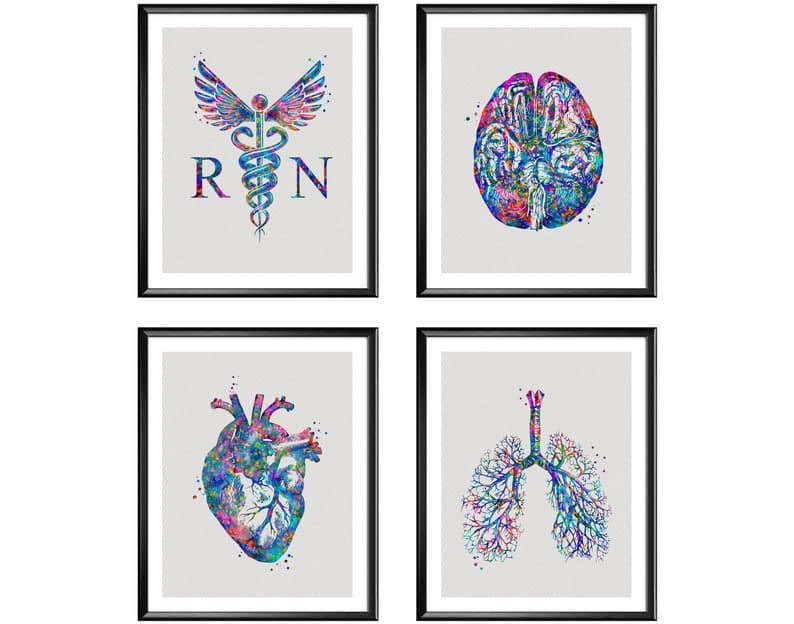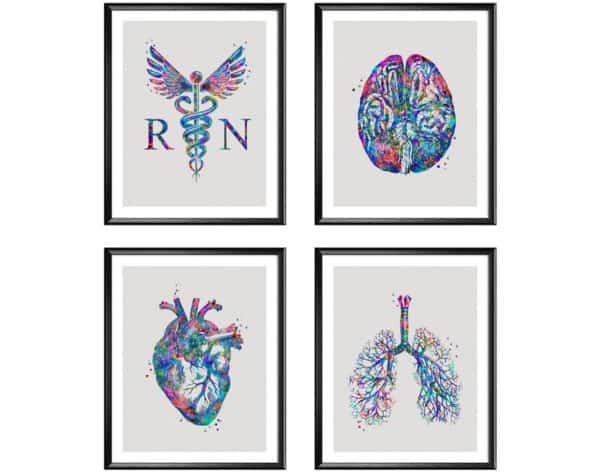 Buy It Now
I know at least a few nurses who would love these beautiful  medical prints. The colors are so vibrants and beautiful. I really love this store.
Buy It Now
I'd wear this to run that way when I feel like I can't do another lap I'll be reminded of all those shifts I didn't think I could finish. Then I'll have the strength to continue.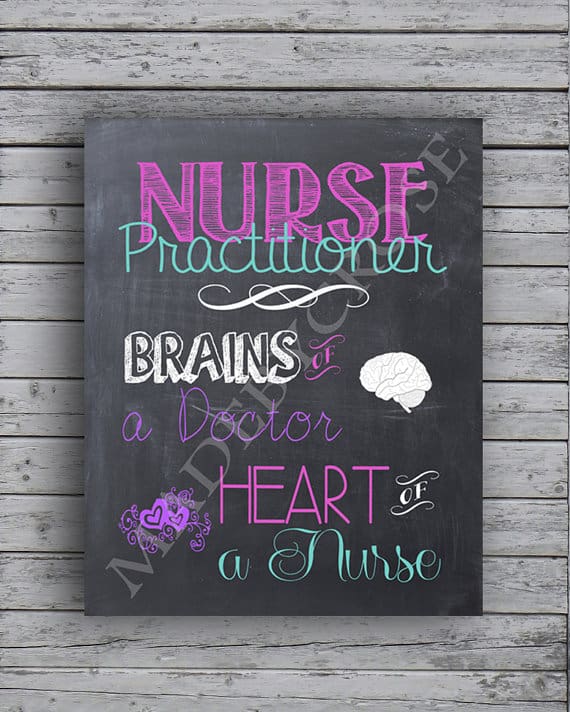 Buy It Now
If you know a nurse who has recently completed (or will complete in the near future) a nurse practitioner program, they deserve this! Every nurse should have a corner of their house where they proudly display their nursing memorabilia. This would work great in that spot.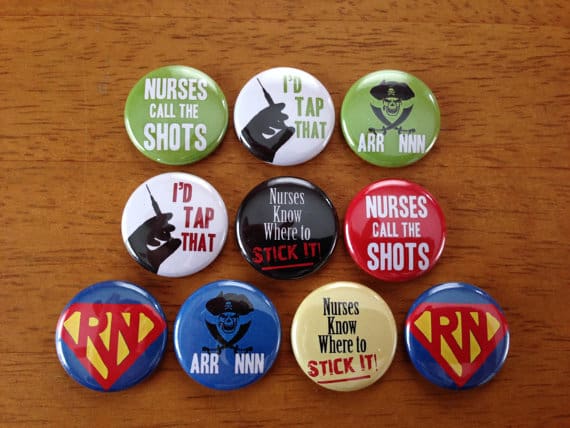 Buy It Now
These are fun, funny, and some carry that weird nursing humor with them. Unless the nurse you are shipping for is particularly uptight, they are sure to love these.
Practical Gifts for Nurses and Nursing Students
Getting something a nurse needs and will use every day is a great idea. If you buy something like a stethoscope or nursing shoes, you can be sure they will get plenty of use out of it. You can also consider getting an item that will help them with clinical judgment and critical thinking. A great book like Becoming Nursey, The Nerdy Nurse's Guide to Technology, or The Nurse's Guide to Blogging would be a good choice. We wrote a whole post on practical gifts for nurses if you want some more ideas.
A great tool for new nurses especially is Scrub Cheats.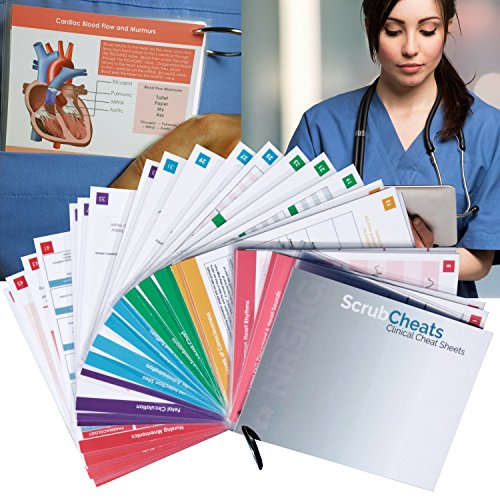 Buy It Now
If you want to give a gift that keeps on giving, I'd strongly recommend gifting
Nursing.com Nursing Student Academy
. It's a comprehensive resource with some of the best nursing education available for new nurses, nursing students, and any nurse that just wants to brush up on their knowledge.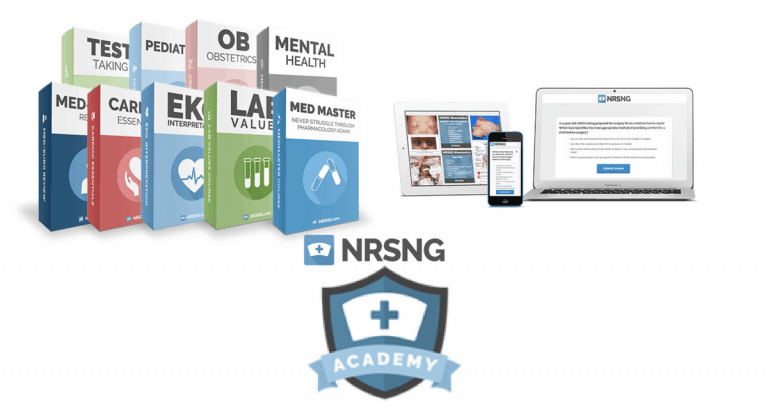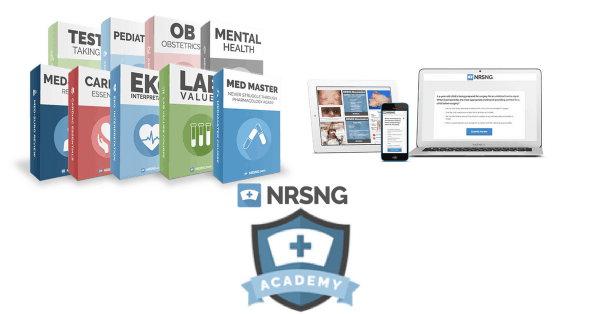 Buy It Now
Gifts for Preceptors
In gift ideas for preceptors we will talk about:
It's an honor to be a preceptor. I love taking a new nurse, or a student nurse, under my wing and teaching them the ropes of nursing. And while I find great joy in teaching, I also find it incredibly stressful. Not that the new nurse isn't smart, they are. It's just a stressful job, and it's very fast-paced, which means that it's easy to fall behind and it's easy to miss something. I have a routine, one I know that works well for me and my patients and keeps me in check throughout the day. If I have to hand over some of the responsibility to a newbie, or slow my pace down to explain something, it's much easier to overlook something important, or fall behind and have to stay at work charting until 9pm. Not to mention, it's my license that is on the line.
All that being said, it's important to show your preceptor that you're grateful for all their effort, and finding the right gifts for preceptors will help convey your gratitude.
We've talked about gifts for nurses, nurse graduation gifts, nurse figurines, and even gifts you can buy for the whole shift. Now let's look at gifts for preceptors.
How to Find the Right Gifts for Preceptors
As with any meaningful gift, knowing the recipient is key.
Usually, in the preceptor/orientee relationship, there isn't often enough time for much personal talk t, unless you've got a slow day. Even then, the relationship is very professional without opportunities to share much about each other. But if you've got a month or two with your nurse, you'll start to pick up on some of their habits that could help clue you to the perfect gift for a preceptor.
Last year I had a preceptor for a new job that I took, and I didn't know what thank you gift to get her. So I just started observing more intentionally what she liked to chat about, and what activities she enjoyed outside of work. My thank you gift at the end of our time together was a bag of gourmet hot cocoa and a big pack of diet coke along with a thank you note. She was so touched and to this day still raves about how much she loved that hot chocolate. A simple nurse gift basket with some things you know she will use can be the best gift ever.
Buy It Now
Gifts for preceptors do not have to cost a lot of money, it's the thought behind them that counts. And being a good observer (not in a creepy way) will make your gift that much more meaningful.
"Oh, what a Thoughtful Gift!!"
Maybe it's me, but I find such contentment in hearing those words! And I also really like buying items that I don't think the person would buy for themselves. Those are the best gifts.
Jewelry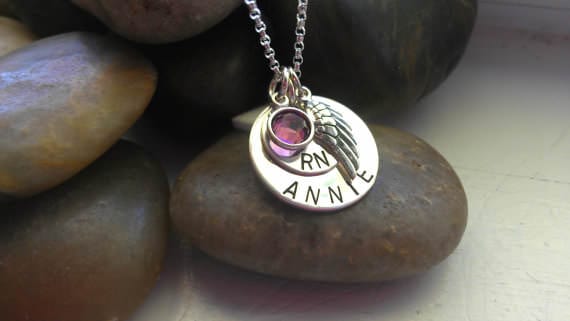 Buy It Now
One of my favorite presents that I ever received as a preceptor was an RN necklace charm with my birthstone in the middle of it. It was so thoughtful and meaningful, and it's certainly not something that I would have ever bought for myself. I wear it all the time that I'm at work.
Socks
Buy It Now
What does every nurse complain about? Tired feet! Buy your preceptor a pair of high-quality
compression socks
, and she'll be so thankful! There's so many fun, colorful compression socks out on the market now, and I know from personal experience that they can make your feet feel so much better after a long day running around.
Coffee
Buy It Now
Does your preceptor enjoy coffee? One thing that always makes going to work something to look forward to is when I buy myself a gourmet coffee drink. Right after college, I was still trying to grapple with the whole getting-up-at-5am- thing, so I decided to buy myself a delicious and expensive coffee drink each day on my way to work.
A $5 mocha-chip Frappuccino was all it took for me to be excited to get out of bed and head to work. As I got older and tried to instill the habit of living on a "budget", I realized that maybe I shouldn't do this every day…so I started making drip coffee. Oh what a step-down! So needless to say, a coffee gift card would be a perfect gift for preceptors ,who enjoy coffee.
Regardless of what you choose to give to your preceptor as a thank you gift, one of the most meaningful things that you could do for them is write them a handwritten thank you card. If they know that you are grateful for their time and effort and that you learned something in the process, they will be very touched.
Cheap Gifts You Can Afford To Buy The Whole Shift
Finding fun and affordable nurse gifts may seem daunting. Luckily there are a few standbys that almost any nurse would be happy to receive. We've taken the time to collect some of our favorites and kept them around $10 so that you could afford to buy them for the whole shift.
We'll look at some of these gifts for nurses:
Cheap Gift Ideas for Nurses
The amount of money you spend a nurse's gift has nothing to do with its value or the meaning it will have on the nurse. For example, if you had a family member in the hospital and wanted to do something nice for the nurses on the shift, picking up a box of donuts and bringing them to the nurse's station to do wonders for the mood of the unit.
Or you can do something a little more expensive and buy a unique pack of pens and give every nurse that provided care one. If you want to spend a little more, you could order some custom badge reels, stethoscope charms, maybe just a few Starbucks gift cards
.
Travel Coffee Mugs
In the words of Lorelai Gilmore "Coffee! Coffee! Coffee!"
Whether you go with classic stainless steel or a modern version more akin to the look of a Starbucks cup, nearly every nurse loves coffee (or some other hot beverage) and would appreciate this thoughtful gift. My personal favorite is the Bubba travel mug. I have the 34oz version myself and it also works great at keeping water ice-cold for up to 12 hours at a time.
Buy It Now
Tote or Bag
Nurses have a tremendous amount of stuff they are constantly lugging back and forth to work. Having a cute nurse tote or bag to pack it up in (bonus points if it has pockets for organization) can make carrying all the junk needed for work a little less inconvenient. Of course, finding room in their locker for it might present a challenge, but you're not a miracle worker.
Buy It Now
Portable Massager
Many nurses work long shifts walking the halls, lifting patients, and putting their bodies in high-stress situations. These working conditions can lead to aching backs, legs, feet, and various other parts of your body. A personal massager is a perfect gift to help a nurse relieve the tension built up during a shift.
Since it's small and portable, it can even be used at work if there are a few spare moments to take a break. This is one that you might want to make sure you get for the whole shift otherwise you might now have enough massaging power to go around.
Buy It Now
Tumblers
Hydration is vital to stay in good health. Unfortunately, it can be difficult for nurses to find time to fill up on the h20 when working a 12 hours shift. Sometimes having a special cup (with a lid) can help make this task a little easier. Consider it a challenge to drink at least 64 ounces of water each shift.
If you have a nice 16 or 20 oz tumbler that can be just 3 or 4 refills. Keeping water at the nurses' station will help keep you more alert and flush out any of that extra salt you might have consumed when raiding the snack pantry.
Buy It Now
Novelty Nurse Pens
Pens are coveted among nurses. Unique pens with a nursing twist are the cream of the crop. I'm not saying they're going to use it to chart with every day, because let's face it, a pill-shaped pen is going to be a little awkward to write with. However, it will hold a place of honor and will definitely be a conversation starter when they sign checks and any other task that a super cute nurse pen might show up.
Buy It Now
Graduation Gifts for Nurses
Graduating from Nursing School is a major accomplishment. They have studied hard to pass the NCLEX, they have picked the best nursing specialty, and now they are ready to be a fantastic nurse. Show them that you have seen all their hard work and recognize all they have accomplished with one of these Nurse Graduation Gifts, nurse themed cake, a nurse gift basket, or a beautiful nurse figurine. In it you will find: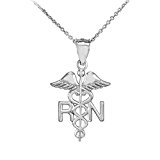 Buy It Now
This
RN Pendant Necklace
is sure to be a hit with any nurse grad. Its classic look features a Caduceus medical symbol with RN letters. It is simple yet lets everyone know of the accomplishments of your
nurse grad
.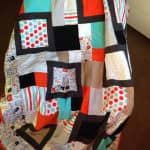 Buy It Now
After a long shift at work, most nurses want nothing more than to come home and decompress. Help them do just that in comfort with this
Handmade flannel lap quilt
. It is sure to keep them warm and make them think of you every time they use it.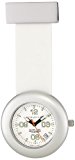 Buy It Now
While most nurses will have graduated with a watch, they may not have a nice one. Many nurses prefer a FOB watch instead of the one you wear on the wrist. This
Unisex Analog Nurse's FOB Watch
is a great tool for any nurse. This watch features illuminated numbers and hands and is water-resistant up to 330 feet, so it will stand up to anything work may throw at them.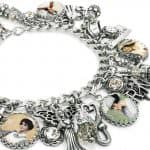 Buy It Now
This
Nurse Charm Bracelet
is simply beautiful. This bracelet features a personalized, engraved name tag charm plus; 5 Vintage images of Nurses from the early 1900's, 13 Charms or syringe, medical bag, medicine bottle, medical symbol, nurse with medicine, nurse's hat, nurse with clipboard, angel nurse with medical bag, stethoscope diploma, bandage, angel, filigree heart, 12 Crystals, hand wire wrapped in silk and silver moonlight, and 6 Crystal Chatons in silk and silver moonlight.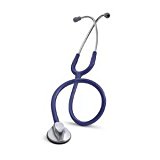 Buy It Now
Every nurse graduates from nursing school with a stethoscope. But not every nurse graduates with a
Littmann Stethoscope
. Long said to be the top name when it comes to stethoscopes, a Littmann is sure to be an incredible gift for any nurse grad.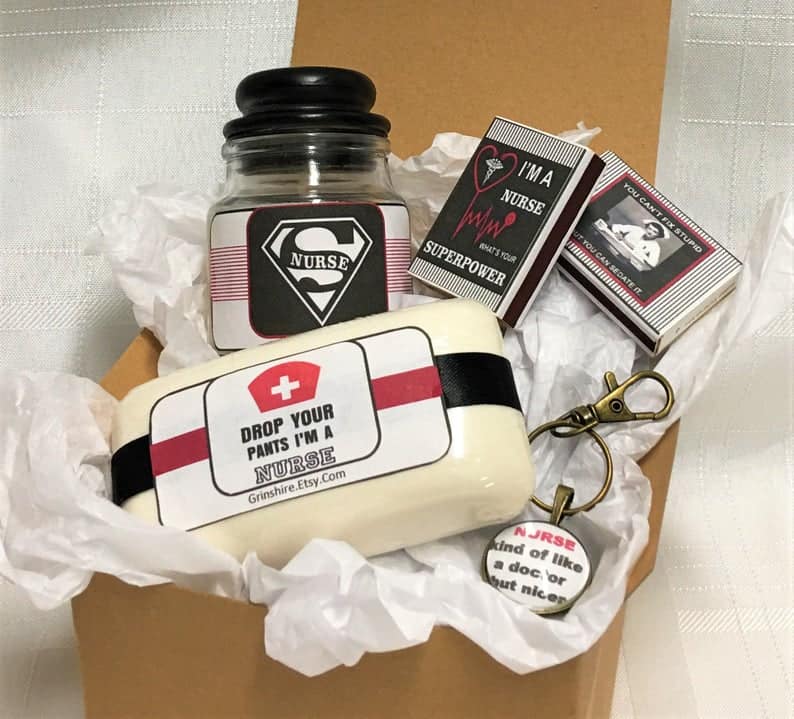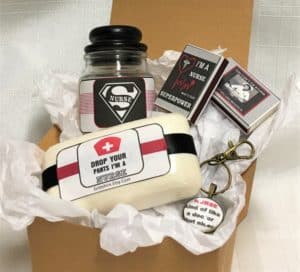 Buy It Now
This adorable
Nurse Graduation Gift Package
makes a perfect gift for any nurse graduate. This package features soap, a keychain, a candle and more goodies that any new grad will love.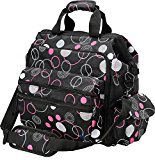 Buy It Now
The
Nurse Mates Ultimate Nursing Bag
is perfect for any new nurse. It receives 4.3 out of 5 stars on Amazon and boasts ample storage room for everything that a nurse may need to carry. It is also available in multiple colors and patterns.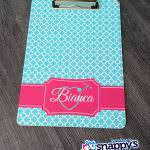 Buy It Now
Every nurse needs a clipboard. Send your nurse grad off to work in style with a one of kind
Personalized, Monogrammed Clipboard
. The fun colors will delight while the monogram lets everyone know whose clipboard it is.
Bonus Nurse Graduation Gift Idea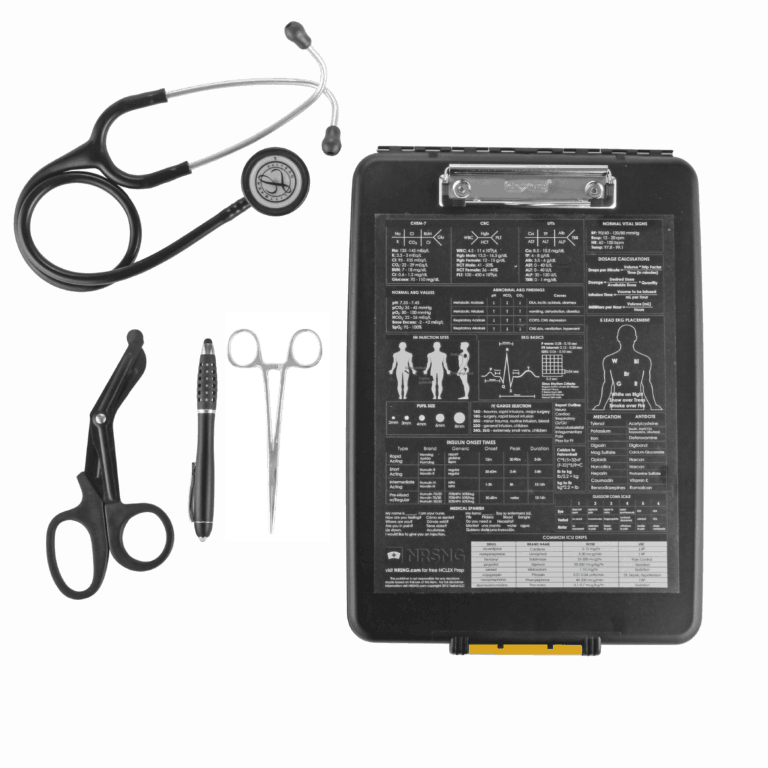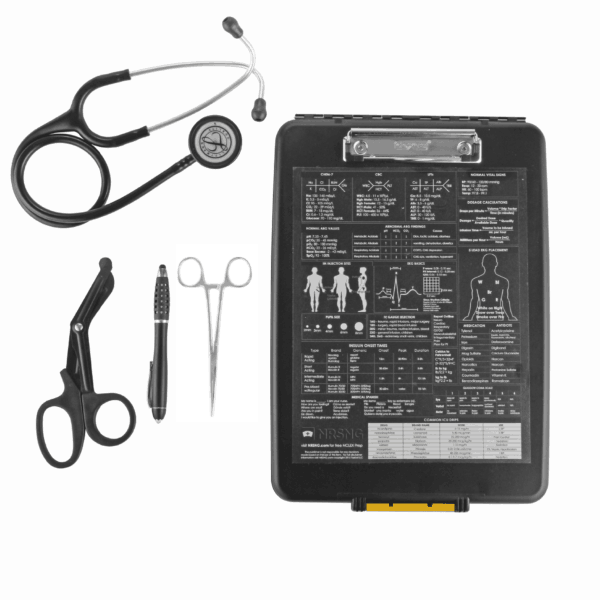 Buy It Now
A Nurse Kit! You can get a specialty gift box for a new nurse filled with tons of clinical knowledge, inspirational motivation, and even something practical like a nursing clipboard. We really like the
nurse gift kits from The Nurse Shop
. Our absolutely favorite is the
Clinical Nurse Starter Kit
. It has essentials every nurse needs including:
3M Littmann Classic II SE – 28″ Stethoscope
Black Nursing.com Reference Clipboard
Black Penlight 4 tools in 1: Penlight, Stylus, Pupil Gauge, and Black Ink Pen
Badge Buddy Reference Guide
Trauma Shears
5 1/2 Straight Kelly Hemostat
Personalized Gifts for Nurses
Personalized gifts for nurses are one of the best ways to give your nursing friends, family or colleagues a great gift that they will cherish for years to come. No matter what nursing specialty, or years of experience,  they are sure to love any of these amazing and beautiful gifts.
Finding the perfect gift for a nurse doesn't have to be a challenge. In fact, there are hundreds of customized gifts for nurses on Etsy. I find that finding a great gift isn't that hard at all. What becomes a challenge is narrowing it down amongst all the great possibilities. From a personalized nurse jacket to a custom stethoscope tag, the options for custom nurse gifts are nearly endless. So we've rounded up some of our favorites to make the task of finding that perfect gift. In it you will find: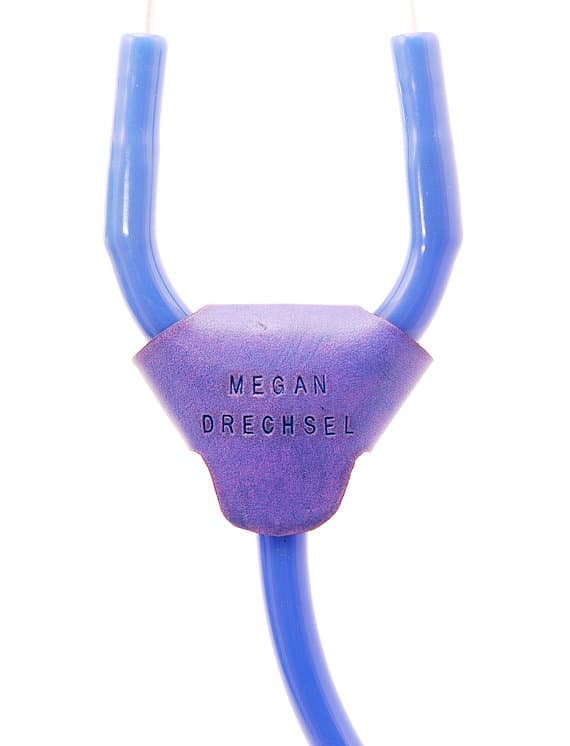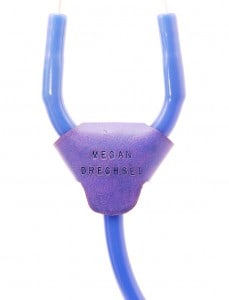 Buy It Now
This is an excellent way to
customize a stethoscope
. This stethoscope tag has the nurse's name monogrammed on your choice of colors to slide over the stethoscope.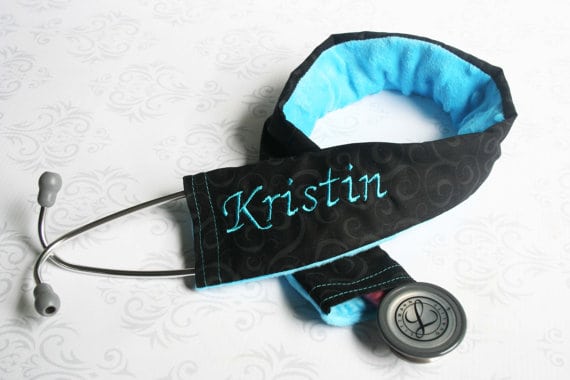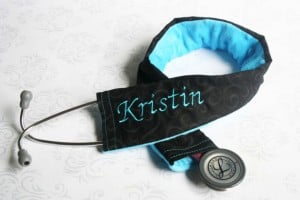 Buy It Now
This cloth
Embroidered Stethoscope Cover
is a fantastic choice since it can so easily be slipped on and off for cleaning!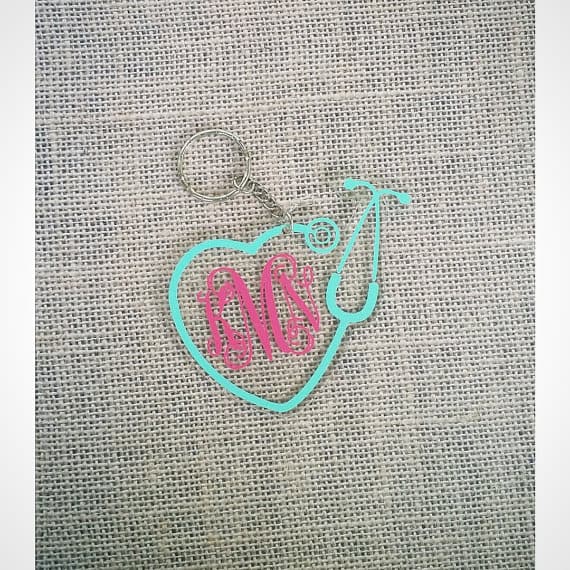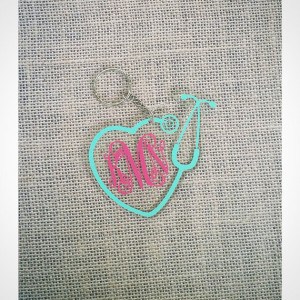 Buy It Now
This beautiful
Monogrammed Stethoscope Key Chain
pays homage to one of the most caring professions. If you're in the South, this is pretty much a must!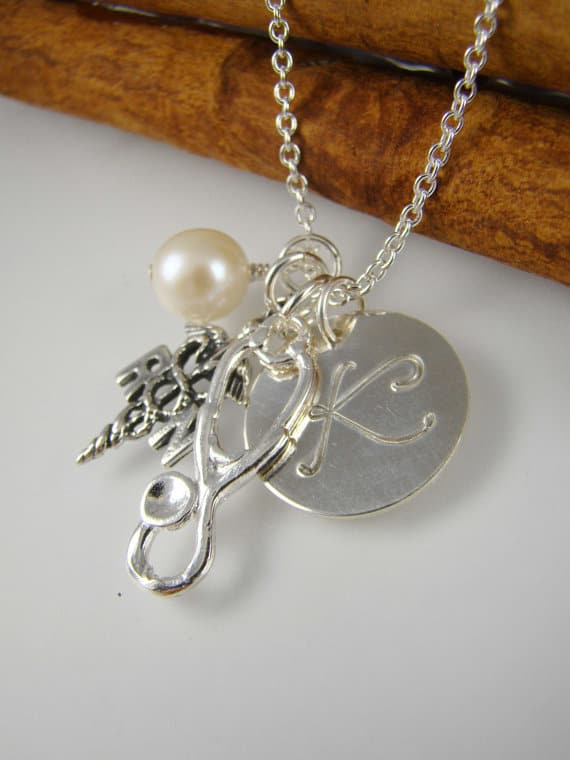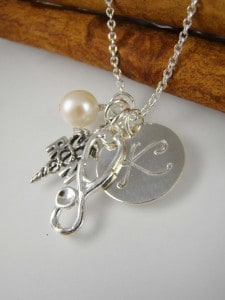 Buy It Now
This adorable charm can be personalized and added to any stethoscope. A
Stethoscope Charm
is a great unique gift that would be great to give to a new grad at their pinning ceremony or as a charming stocking stuffer.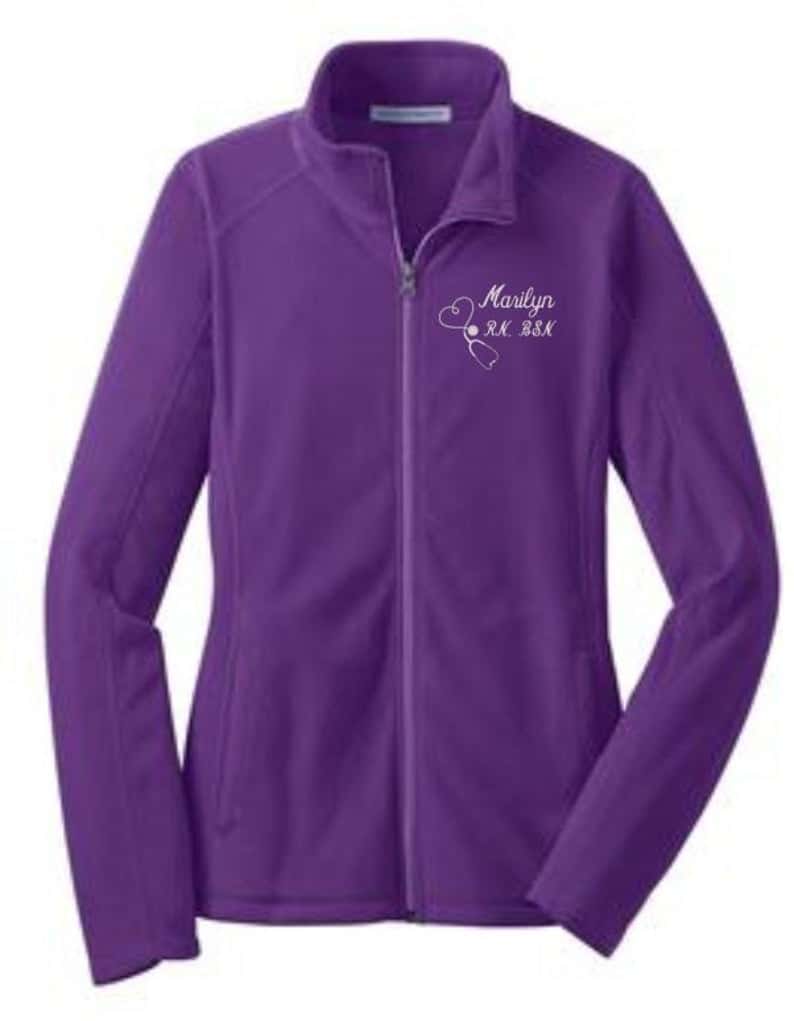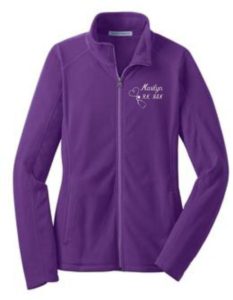 Buy It Now
This
Nurses  Fleece Jacket
is a great custom embroidered piece of clothing to help keep a nurse warm in the winter months! In the South, monograms are a way of life, so they are the item of choice if you're in need of an embroidered fleece jackets for nurses. This monogrammed nurse jacket is one of the most practical nursing gifts you could give someone. If you'd like an RN jacket that's even practical for work (and will make a nurse look very professional), you can also check out our post on a great
lab jacket for nurses
.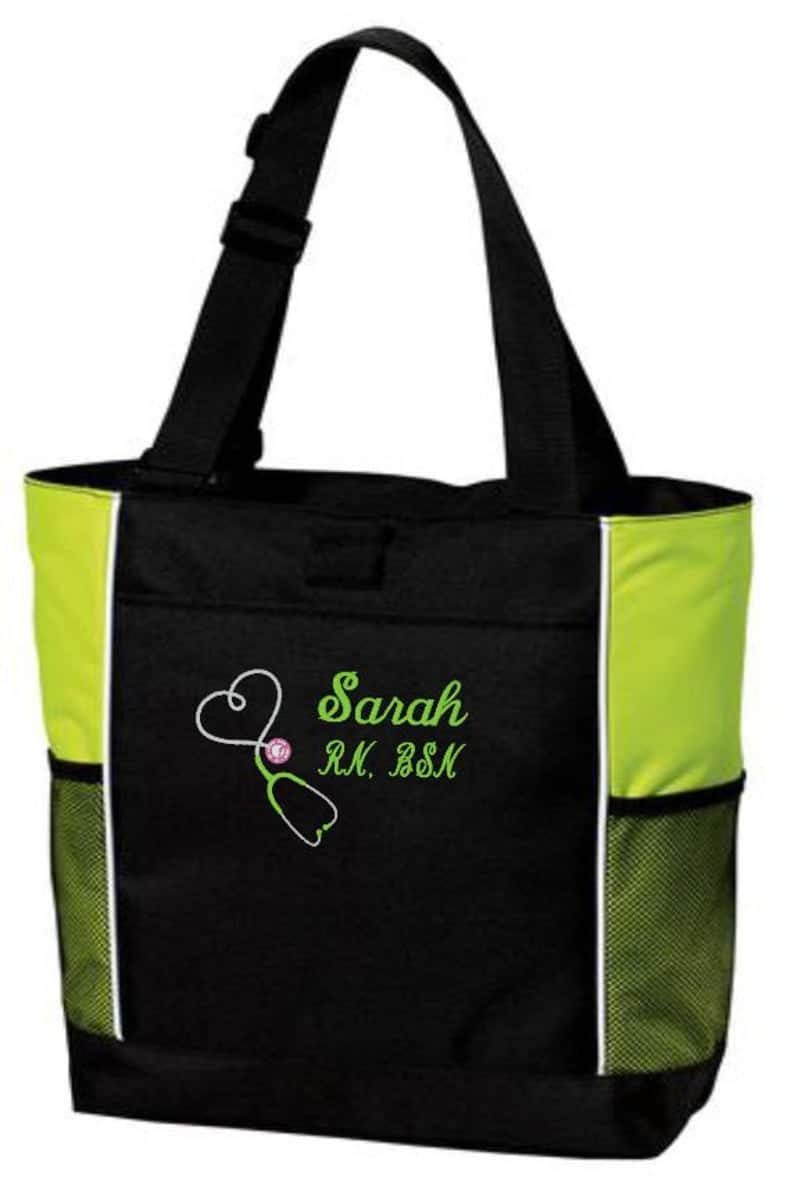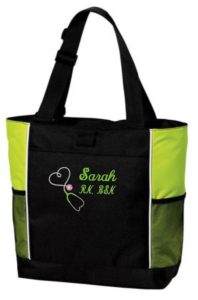 Buy It Now
This
Personalized Nurses Tote
is a cute addition that can be stuffed full of goodies and treats to create an awesome gift for your favorite nurse! A personalized nurse bag is a practical gift for nurses because nurses always seem to carry a ton of stuff with them. You can put their full name or be a little more concise with a monogrammed
nurse bag
. Most nurses would love to have a bag like this to hold their
nursing gear
take to the beach or use for grocery shopping. Often personalized nursing bags can be ordered in bulk from sites like
Vista Print
.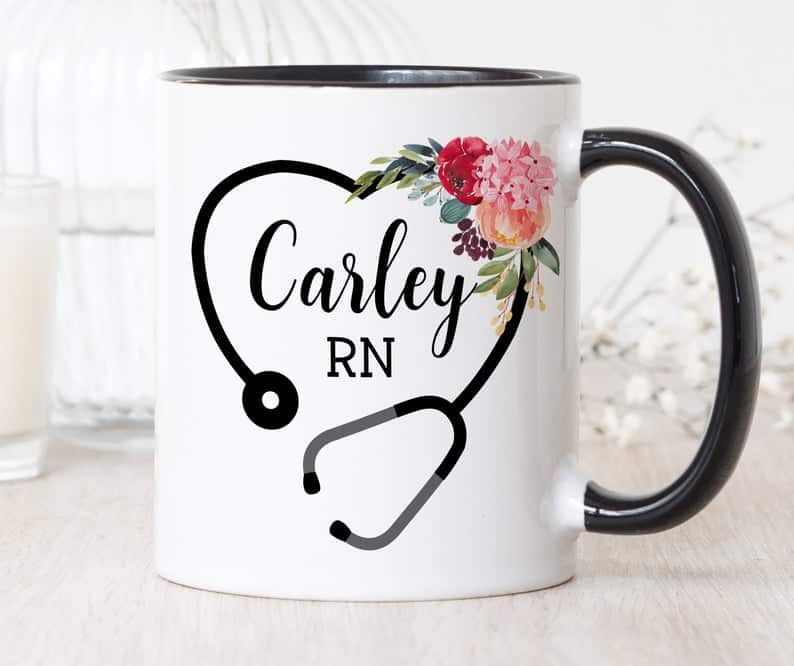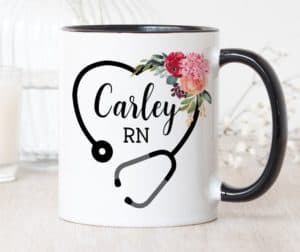 Buy It Now
"Coffee. Coffee. Coffee." This is a mug everyone would love. Nobody will have one like this
Monogrammed Nurses Coffee Mug
! Cute, fun and functional!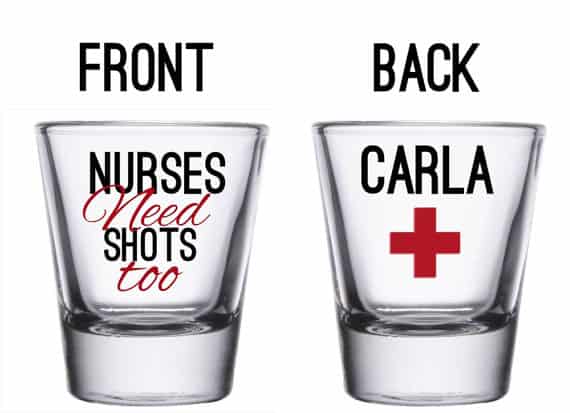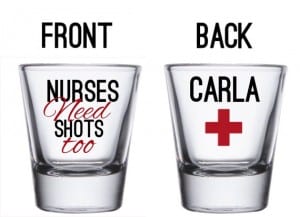 Buy It Now
Nurses Need Shots Too! At least that's what this
Nurses Custom Shot Glass
declares!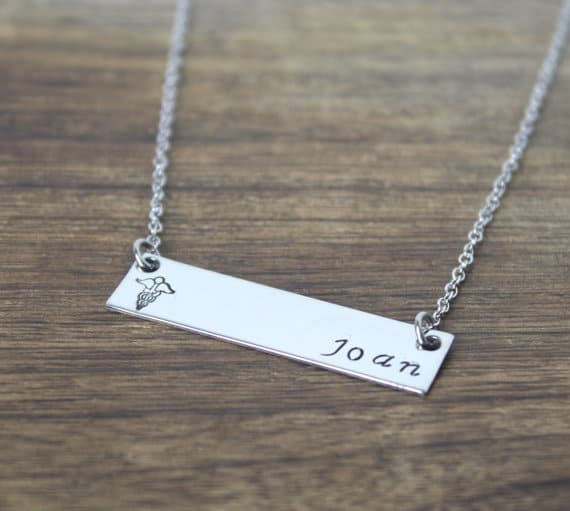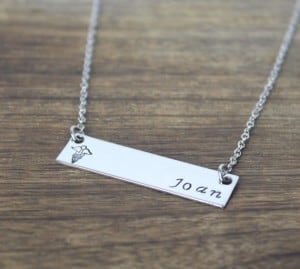 Buy It Now
This necklace is a great choice for the person that prefers a sleek and simple kind of jewelry. A 
Custom Nurse Necklace
is simple, and understated, and would be a beautiful piece for any nurse.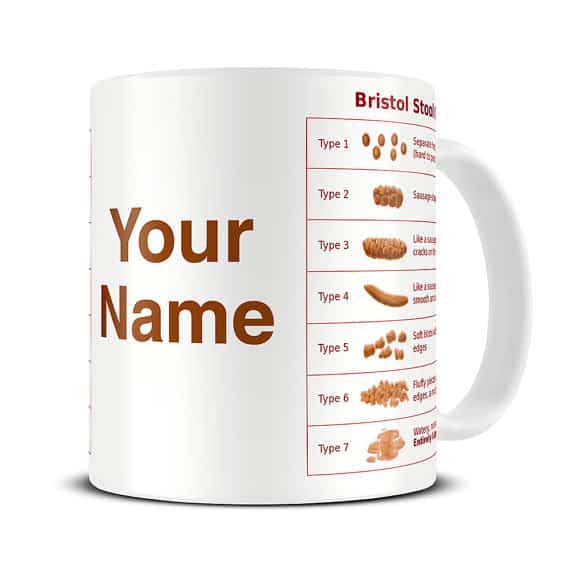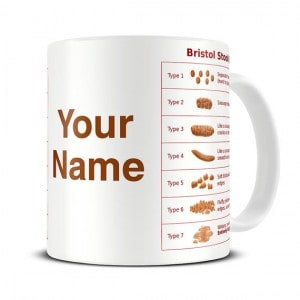 Buy It Now
Every nurse knows how to ask about stool color and texture. Now this
Personalized Stool Chart Mug
can take the chart along with them all day long!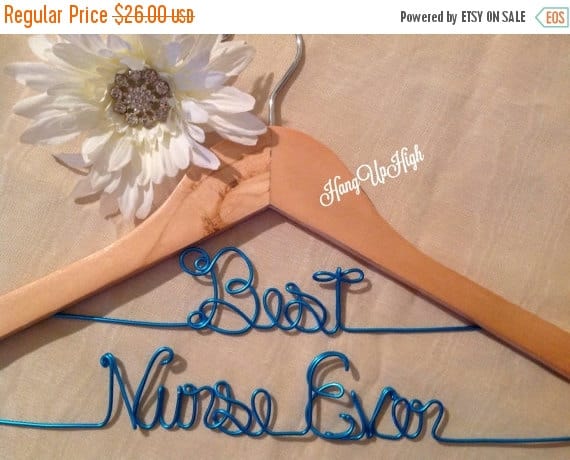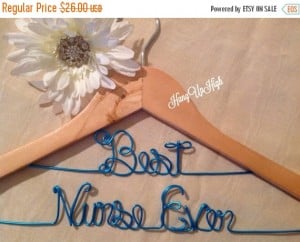 Buy It Now
This adorable
Best Nurse Ever Hanger
is a unique choice to help your favorite nurse hang up her scrubs each day!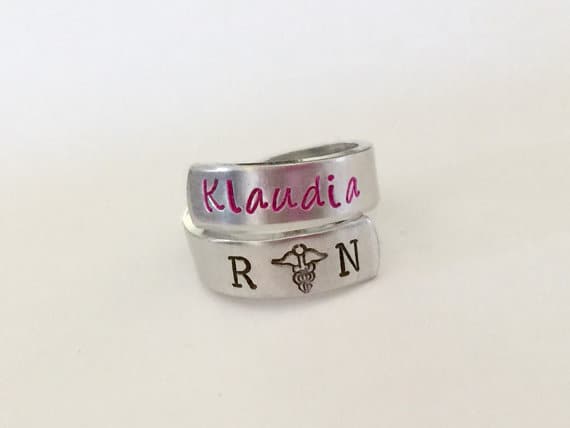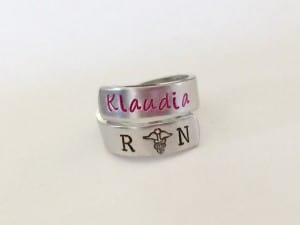 Buy It Now
This
Custom RN Ring
is a truly unique favorite in our list of personalized gifts for nurses! No two rings are alike!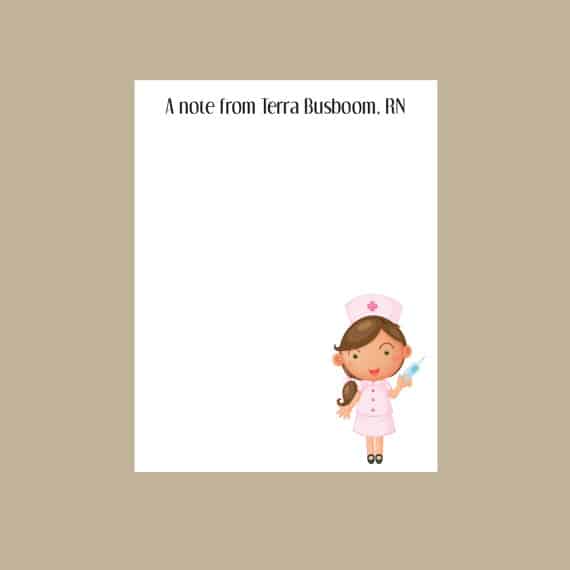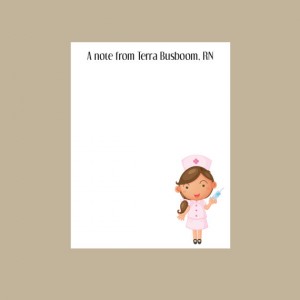 Buy It Now
This
Personalized Nurse Notepad
is a great choice for any nurse in leadership. A great personal way to share notes, tips, or even a handwritten thank you note!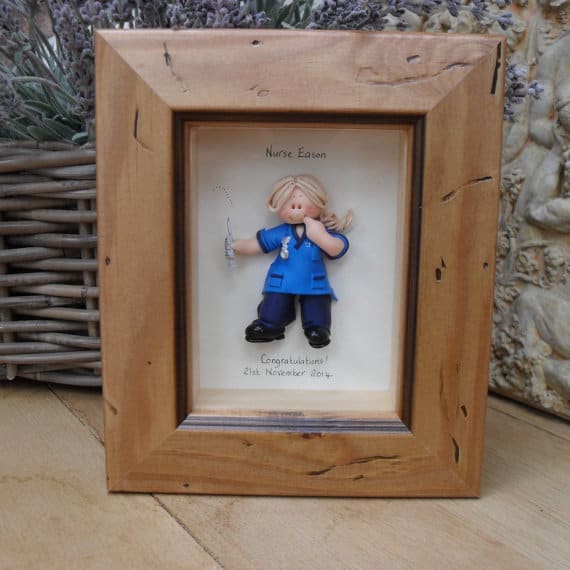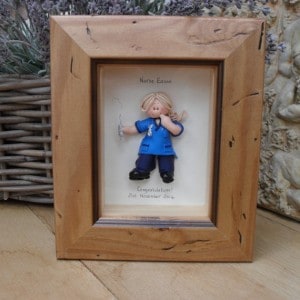 Buy It Now
This is such a cute
Framed Polymer Clay Nurse
 that is great for hanging in a nurse's office or putting on their desk!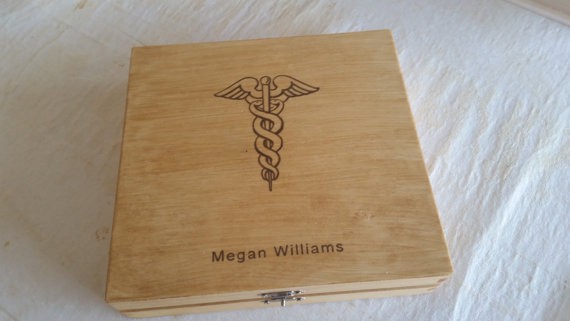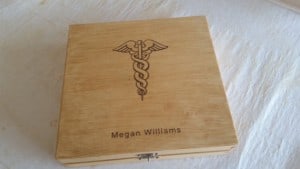 Buy It Now
This
Personalized Nurse Keepsake Box
is a special choice because it is unique, classic, and a great way for your favorite nurse to hold her jewelry, keys, or keepsakes!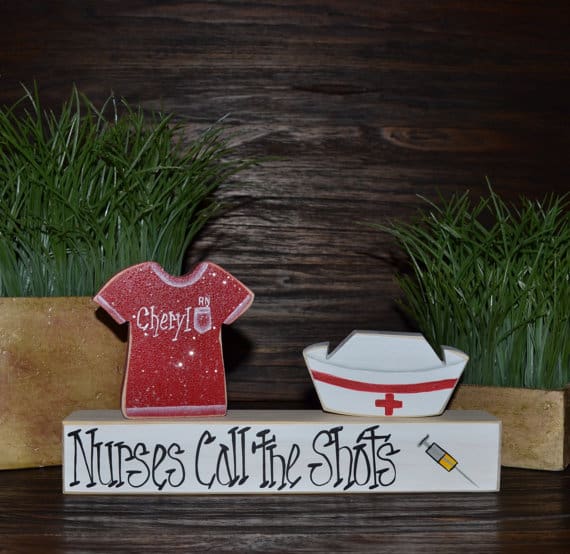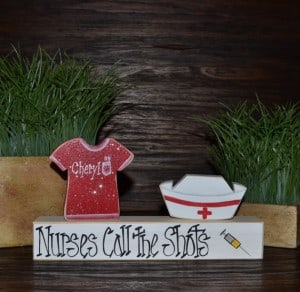 Buy It Now
This is a great little piece to go on your mantle. This
Personalized Nurse Gift Box Set
is one of our favorites on this list of personalized gifts for nurses.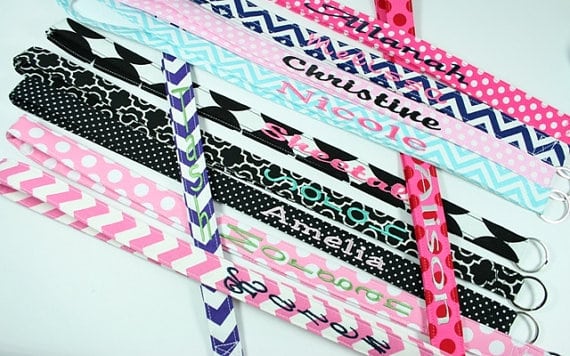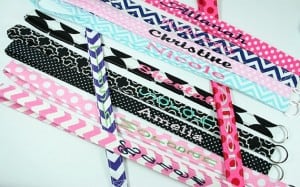 Buy It Now
This
Personalized Nurse Lanyard
from ModThirteen is a cute way for your favorite nurse to wear their badge to and from work!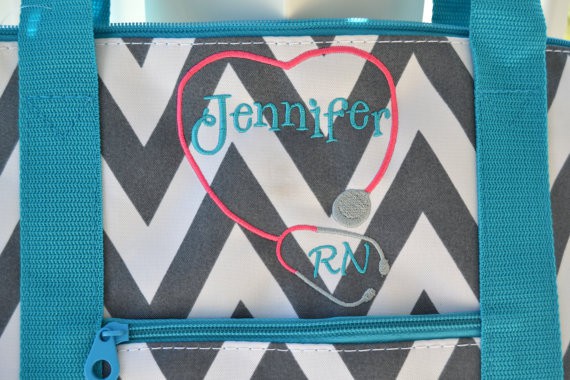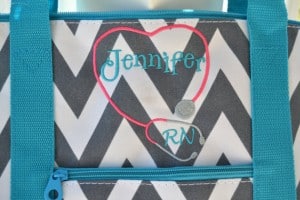 Buy It Now
This
Custom Nurse Bag
is a good option for a nurse to carry their wallet, lunch or other daily necessities to work in.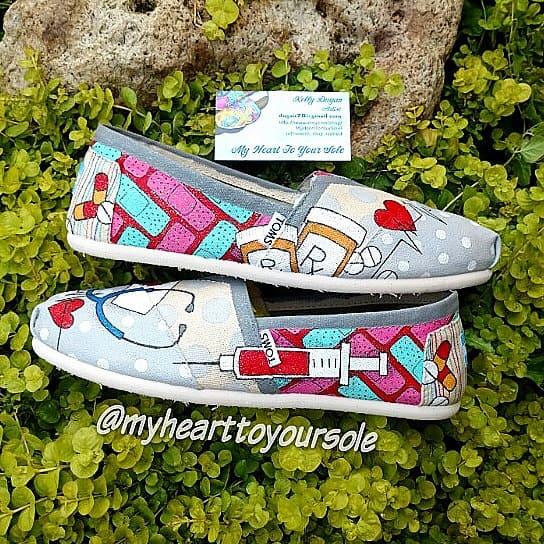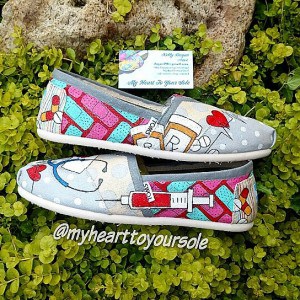 Buy It Now
These
Nurse Toms Shoes
are hand-painted and a great adorable gift for the nurse in your life! Note: These probably aren't the best choice to wear to work. It would be awful to get bodily fluids on them.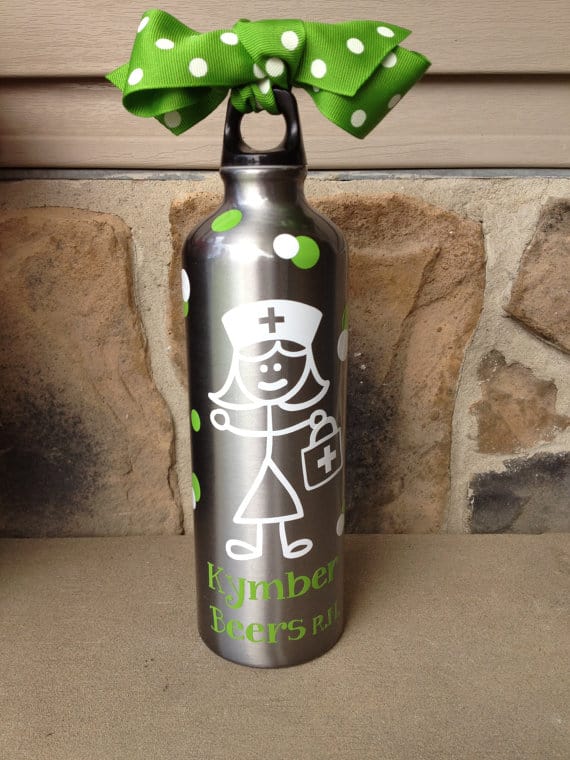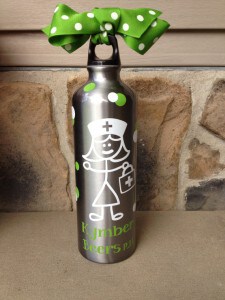 Buy It Now
This cute
Personalized Nurse Water Bottle
is a great choice to help a nurse in your life stay hydrated. This nurse water bottle is unique and practical. If you don't like this design, there are many other
water bottle styles
to choose from. Show you care by helping a nurse stay healthy.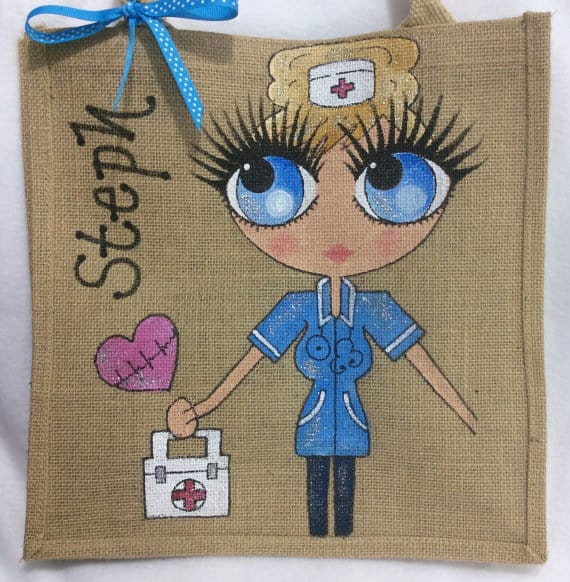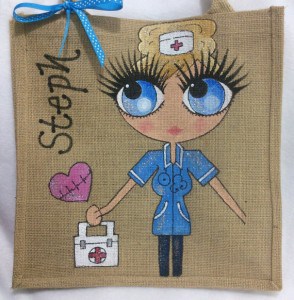 Buy It Now
This is such a cute hand-painted
Personalized Nurse Handbag or Giftbag
! — What big eyes your
nurse bag
has, the better to assess my patients with, my dear.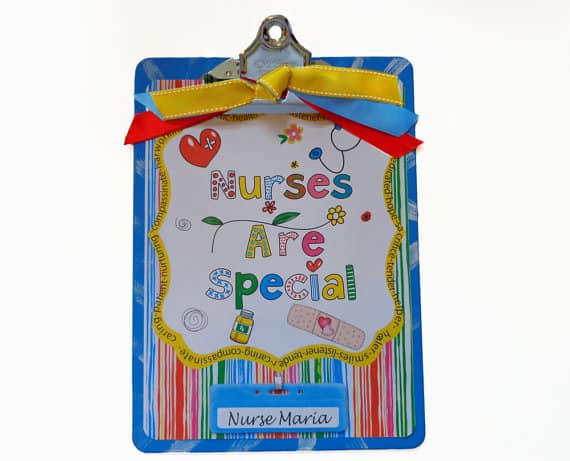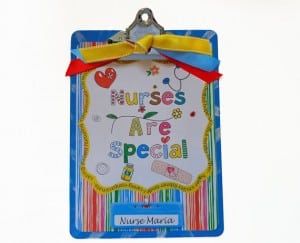 Buy It Now
Every nurse needs a great clipboard, and this
Custom Nurse Clipboard
is a great choice! If a personalized clipboard is not needed, we have a list of the
best clipboards for nurses
that you can take a look at.
This amazing list of personalized gifts for nurses is a perfect way to give that special nurse in your life a great gift! And don't forget to thank that amazing preceptor with one of these appropriate and thoughtful gifts for preceptors.
Want a gift that is a little more functional? Consider getting the nurse in your life a great stethoscope, a comfortable pair of nursing shoes, or some unique nurse watches.
Practical Gifts for Nurses
Scratching your head about what to get that nurse on your gift list? If you're combing through the web, looking for the perfectly practical gifts for nurses, we've got you covered.
Whether you're shopping for a fashion-conscious nurse, a gadget freak or a nursing shoe connoisseur, there's something for every type of nurse in the list below. So check out my practical gifts for nurses and check that nurse off your gift list.
Nursing Shoes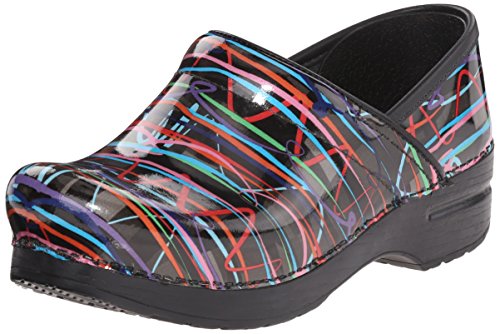 Buy It Now
Sometimes, a good pair of footwear is all nurses want to get through those demanding shifts, and nothing screams comfort and support louder than a pair of the
best nursing shoes
.
If you're looking for comfort and stability in a pair of shoes, the Dansko Professional Clogs will fit the bill. A solid heel cup and leather construction keep feet stable, while a padded collar and a polyurethane outsole provide great comfort and shock absorption even on hard concrete floors.
For nurses that want support and traction in one shoe, the Skechers for Work is the right pick. A comfortable leather upper combined with a grippy rubber outsole gives adequate support and enough confidence to negotiate slippery surfaces with confidence.
Take Charge of Your Nursing Career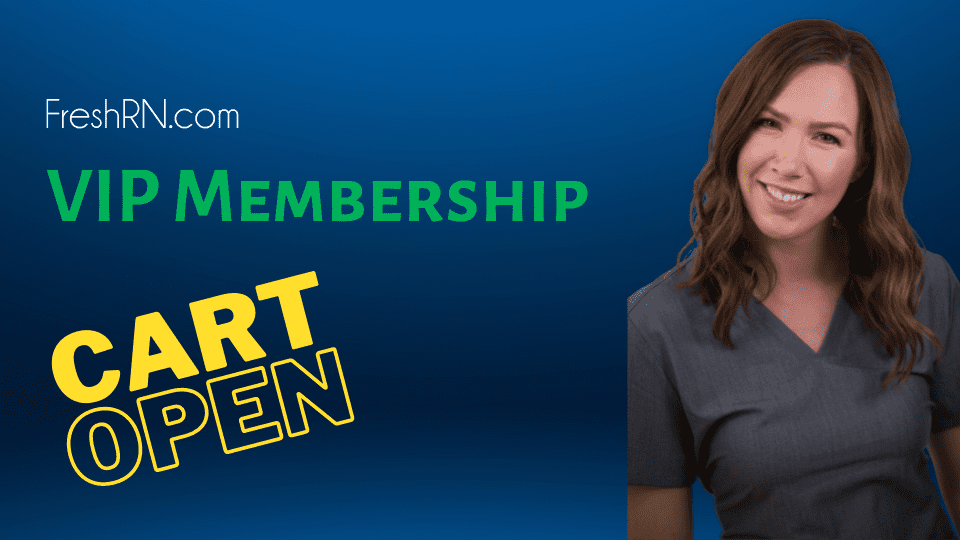 Your first year as a nurse is daunting. You need someone in your corner telling you what your managers really need from you, helping you learn to interact with your preceptor, and really just manage your life. Find all that an more with the FreshRN VIP - Membership.
I'm Ready to Thrive
Stethoscope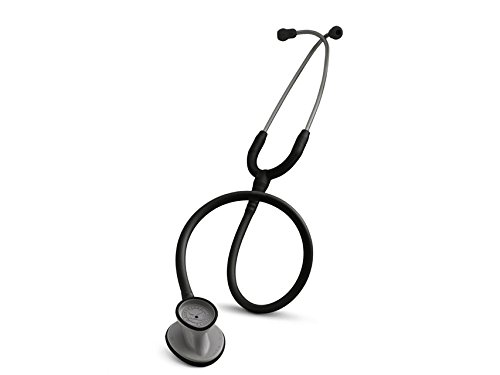 Buy It Now
Second on the list is the stethoscope, which is one of the few tools that nurses hold close to their hearts- both literally and metaphorically. But don't stress about what may be the
best stethoscopes for nurses
, check out these great suggestions.
Listed as a bestseller on Amazon, the Littmann Lightweight II is an ideal choice for entry-level nurses and helps them get the job done with ease thanks to its solid design and lightweight profile. Finished in stainless steel. Available in 7 different colors. Made in USA.
The Classic III is another popular stethoscope worth gifting. Specially designed to deliver best acoustic performance, this Littmann equipment responds well to pressure changes and captures low and high frequency sounds with ease. Features a dual-sided stainless steel chest piece, and comes in half a dozen colors…
Nursing Bag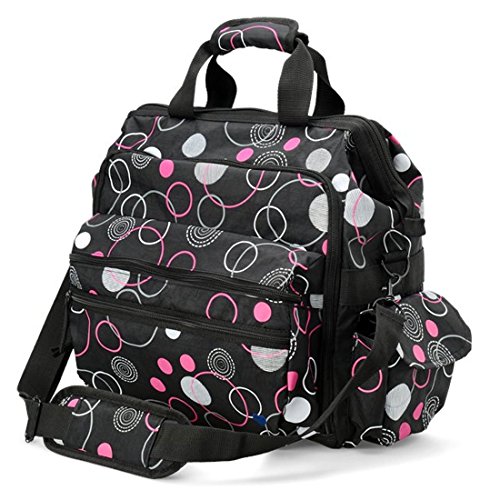 Buy It Now
Nothing makes a more appropriate gift for nurses than a fashionable and functional nurse bag. They always carry a lot of gear and would love to have a bag that can hold it all.
The Nurse Mates, true to its name, is clearly the ultimate nursing bag. Available in a wide assortment of colors, this bag has several compartments and storage pockets to help keep stuff organized.
This nursing bag comes with a beautifully embroidered stethoscope motif with initials in the middle. Features two pockets and sturdy web handles. A good choice if you're looking to add a personal touch. Comes in several accents and multiple color options.
Nursing Scrubs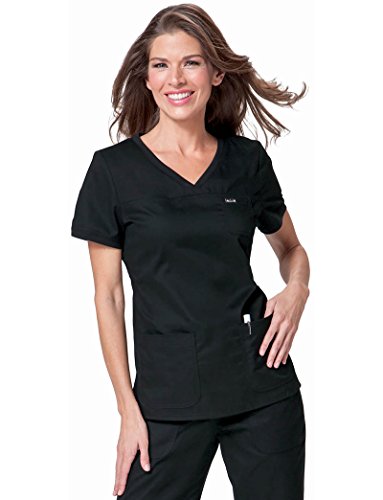 Buy It Now
This gift list for nurses is incomplete without nursing scrubs on it.
Soft and comfortable, this Koi scrub top is ideal for nurses who don't like the typical baggy, sloppy looks of scrub sets. Made out of cotton-and-polyster-blend, the scrub top features 2 deep pockets on the bottom in the front and a handy chest pocket. There are lots of colors and sizes to choose from.
All hardworking nurses deserve a high-quality scrub like this scrub pant from Grey's Anatomy, which has become a perennial favorite. The stretchy yoga scrub bottom made of polyester and rayon features elastic draw-cord for supreme fit and 4 boxy pockets to stow all your important gear and valuables.
Pens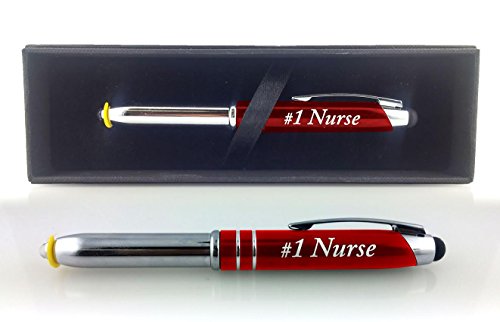 Buy It Now
Pens. Not quite interesting, right? Think again. Nurses like to keep pens handy at all times and won't mind carrying extra pens because they somehow seem to lose them often.
Quirky pens with a unique touch is a hit among nurses. Here's a multipurpose pen that serves as a penlight for assessments and a handy stylus for smartphones and tablets. Oh yeah, the #1 Nurse engravement is a nice touch as well.
Carrying a bunch of warm messages that pay homage to the great work they do, this cute pen gift set is sure to please any hard working nurse. We'd also say this fits in the personalized gifts for nurses and unique gifts for nurses category.
Bandage Scissors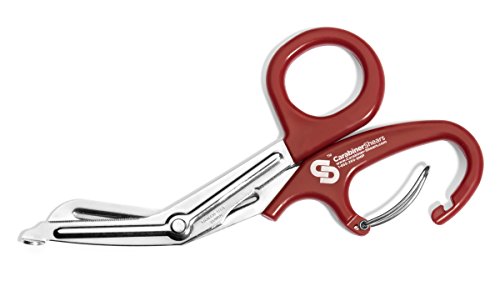 Buy It Now
Nurses don't realize how dull and poor their bandage scissors are until they try out a new pair. Give them a reminder by gifting them a pair of sharp shears.
Made of high-quality stainless steel, this pair of bandage scissors features sturdy and sharp blades and a carabiner for extra convenience. Great for cutting through bandages wraps and gauzes without any hassle. Available in four colors.
This pair of scissors from Prestige boasts of high-quality blades with a superior stainless steel construction and a non-sticky finish thanks to its special fluoride coating. More compact than most shears out there.
Stethoscope Clip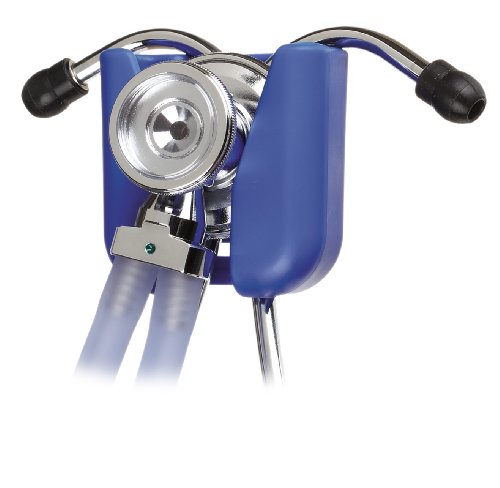 Buy It Now
It's no surprise that nurses absolutely love their stethoscopes and want to style them up with interesting and unique accessories like holders, clips.
Made with high-quality plastic and stainless steel springs, this clip from NurseBorn is designed to help nurses get their scopes off their neck and onto their clothing. Ideal for people who simply don't want to wear a stethoscope around the neck or stuff it in a pocket. Fits most models out there.
Here's another nice stethoscope holder clip to keep your stethoscope handy but totally out of the way. A simple, well-constructed design means your stethoscope simply slips in and out of the clip when you need it. Durable, sturdy, and made to last long.
Christmas Gifts for Nurses
A nurse's Christmas is often not like others. Instead of spending the day with their families, many nurses will spend the day caring for the patients that are too sick to go home. On Christmas morning when you're running downstairs, wearing your Christmas pajamas
, excited to spend time with your family, think of the nurses and other healthcare workers who are taking care of the sickest of the sick. While the rest of the world gets a day to relax and spend time with family, nurses remain hard at work. It's a hard job, but, fortunately, many people are aware of how difficult it can be and are very supportive of nurses.
I was thinking of many the things that many nurses struggle with, especially during the holidays, and decided that I would put together a nurse Christmas wish list. These are things that almost every nurse wants (or has wanted at some point in their careers). Some of these can't be wrapped up and put under a Christmas tree, but a few of them can.
Nurse Christmas Wish List
1. More Sleep
Getting enough sleep is elusive among nursing. You're more likely to actually remember to move the Elf on the Shelf than get a full 8 hours. Nurses are busy. When you work 12-hour shifts, that usually end up being closer to 13, commute another hour or so, shower, and eat, you barely have enough time to lay down, much less sleep a full 8.
On the best nights, most nurses are thankful to get 6-7 hours, but that extra hour could really make a difference in energy level and overall health. Although you can't take the stress of life away, you can do a few things to make sleeping easier. If you have a nurse to buy for this Christmas, consider a few sleep aids to add a few extra winks to a nurse's night.
I'd recommend…
Buy It Now
I swear by my sleep mask. I have a hard time falling asleep if there is an ounce of light in the room. My soft, cool, and thick sleep mask has made the difference for me. Best of all, sleep masks are super affordable, practical, and incredibly thoughtful. Pick one up on Amazon
starting at as little as $8
or around
$25 for this super-soft version
.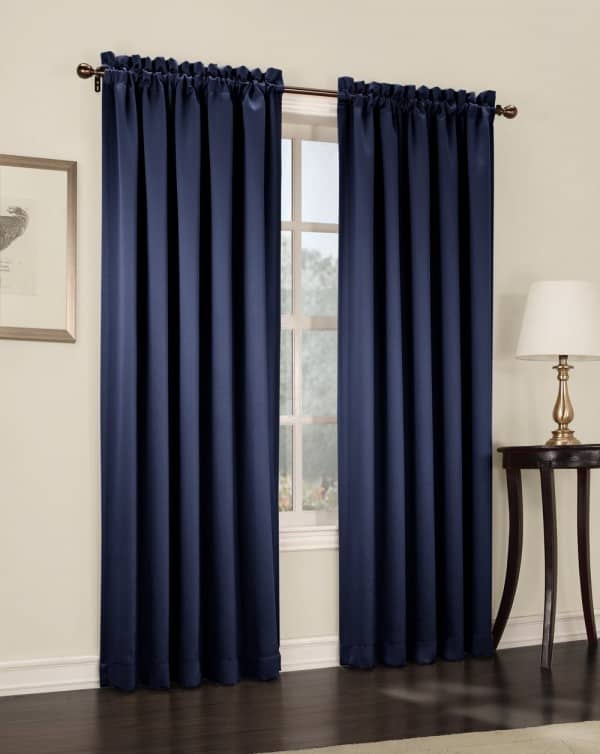 Buy It Now
Whether you're working the night shift or day shift, light can still creep in those windows and make it difficult to sleep. While the sleep mask is a good start, if you want to up the ante, blackout curtains (also referred to as r
oom darkening curtains) would also make a great gift for a sleep-deprived nurse. You can pick up panels for around $10 each
. Get 4, since most bedrooms have at least 2 windows.
2. More Money
Nurses are not paid enough. The workload is demanding, and the salary has not kept up the rate of inflation and the level of stress and responsibility that come with the job. What's worse is that unless nurses change jobs every few years, they are often not being paid a fair wage for their years of experience. There's no way to wrap up a pay increase and put it under a tree; however, there are things that nurses can do to increase their salary and brighten their Christmas. Here are a few ideas to increase the cash in a nurse's bank account.
I'd recommend…
Asking for a Raise
It seems too simple, but it often works. However, it takes some planning to do it correctly. You can't just barge into your manager's office after a particularly difficult shift and demand to be paid more for the work that you do. You won't be taken seriously, and a few incidents like that could get you fired.
Instead, consider reading up on proven tactics that work when asking for a raise
, and then drafting a proposal outlining why you deserve a raise and how much want, and scheduling a meeting with your nursing manager.
Pursuing Higher Education
Most healthcare employers will give a slight pay increase when you obtain a higher degree. They will also usually cover a large portion of the costs associated with school, and many nurses qualify for scholarships and grants that will make higher education virtually pay for themselves.
Growing Personal Wealth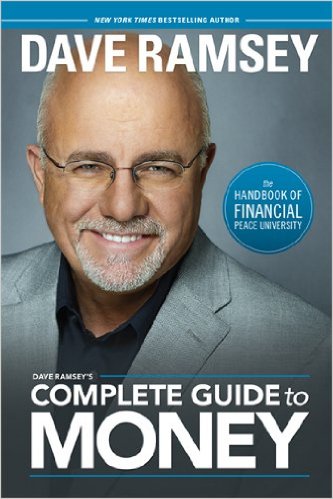 Buy It Now
While a raise would give some instant gratification, building wealth is the correct way to have "more money." There are many experts in this field, but without a doubt, Dave Ramsey is one of the most popular and has one of the simplest plans. The best thing is, it actually works.
Dave Ramsey's Complete Guide to Money: The Handbook of Financial Peace University
is a great way to change the way you think about money, and provide value for almost any nurse.
3. More Time
"If I could save time in a bottle, the first thing that I'd like to do…
" is give it to nurses! Seriously, 12-hour shifts seem long, but there is never enough to get everything done. I know there are two shifts for a reason, but more time would help. Since you can't exactly bottle time, there are going to have to be some creative and thoughtful alternatives to make a great nurse Christmas gift.
I'd recommend…
Time Management Skills
Buy It Now
Learning to better manage your time can mean the difference between a great shift and the worse shift of your life. While
mastering time management
can take years, learning some fundamental habits of effective time management can make a difference in the stress a nurse feels at work. Fortunately, there are many
excellent books
on this topic. I would recommend one of the following great gifts for nurses who need more time:
4. Something Personalized
One of the most thoughtful gifts for nurses is something personalized and bought just for them. Chances are if you took the time to put their name one it, you put some actual effort in picking it out and gifting it to them. Personalized nursing gifts can practical and functional or purely fun.
I'd recommend…
Stethoscope Tags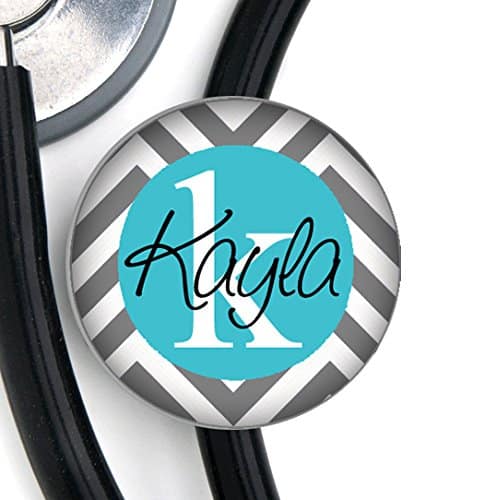 Many nurses have stethoscopes that look almost identical. Littmann stethoscopes
are awesome, but they do lend themselves the growing legs and walking away, often around the next of physicians. If only Littmann would design different stethoscopes for nurses and doctors. A stethoscope tag
is simple, affordable, and very personal. It's something that a nurse will use every day at work and it will remind them of you. This is not an item you can pick up at a gas station, so plan ahead if you want to add this to a nurse's Christmas list. These can usually be purchased for less than $10 on Amazon
.
5. A More Manageable Patient Load
This is one intangible item that I really do wish I could package and put under every nurse's Christmas tree. The dangers of unsafe patient loads are many, and healthcare organizations are having a difficult time making ends meet with all the changes in reimbursement.
This means the risk of nurses having more patients than they can handle is on the rise. Many states do have safe staffing laws on the books and nursing unions, but there are even more that do not. It pains me not to have a clear solution for this issue, but I do have a suggestion for a thoughtful, and completely free, gift for nurses everywhere.
I'd recommend…
Take Action
Write your congressional representatives and let them know that safe staffing for nurses is a must. Share the safe staffing campaign on your social media channels encourage your friends to support nurses and patients by contacting their government officials and demanding safe staffing laws. You can also take action on specific safe staffing bills.
6. Christmas Off
Many nurses spend Christmas Day or Christmas Eve at work instead of home with their families. It can't be escaped. People will always be sick, and nurses will need to be there to care for them. Nurses know this when they sign up for the job, but that doesn't mean we like it. Since there is a chance that a nurse in your life will have to work on Christmas, consider doing something special for them on that day.
I'd recommend…
Packing Their Lunch
Buy It Now
Make a special lunch for the nurse in your life and either bring it to them or pack it for them to take with them. There are many great recipes for
quick and easy packable lunches for nurses
. Or… If you attend a family gathering with food that has been prepared, make them a plate and take it to them. This won't be a substitute for spending time with family on Christmas, but it might soften the blow.
7. An Awesome Stethoscope
Nurses and stethoscopes go together like peas and carrots. They're a vital part of a nursing workflow and are needed in any form of direct bedside care. Having a great stethoscope is a must. In fact, I wrote a post listing the best stethoscopes for nurses, but I'll save you some time and offer up my 3 favorites.
I'd recommend…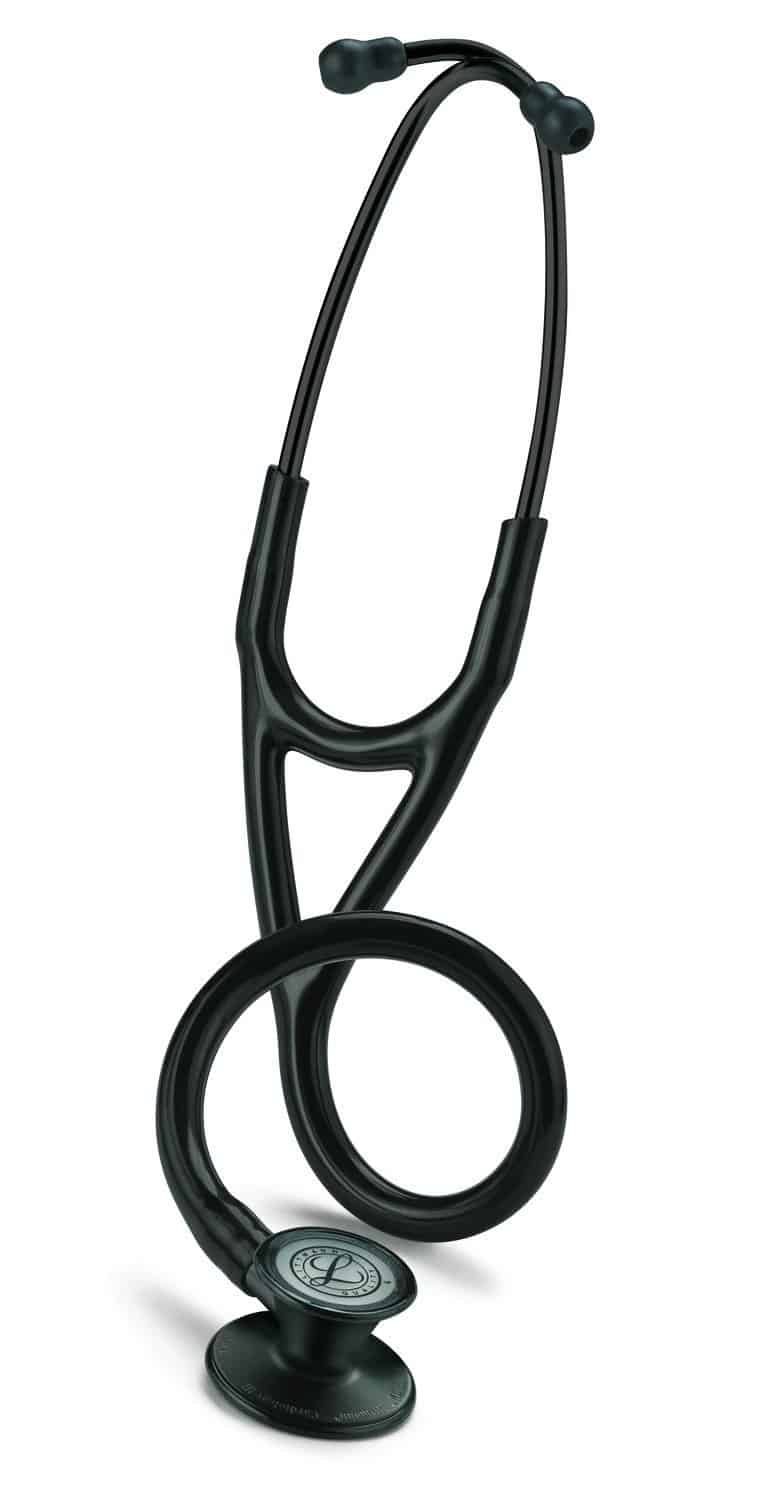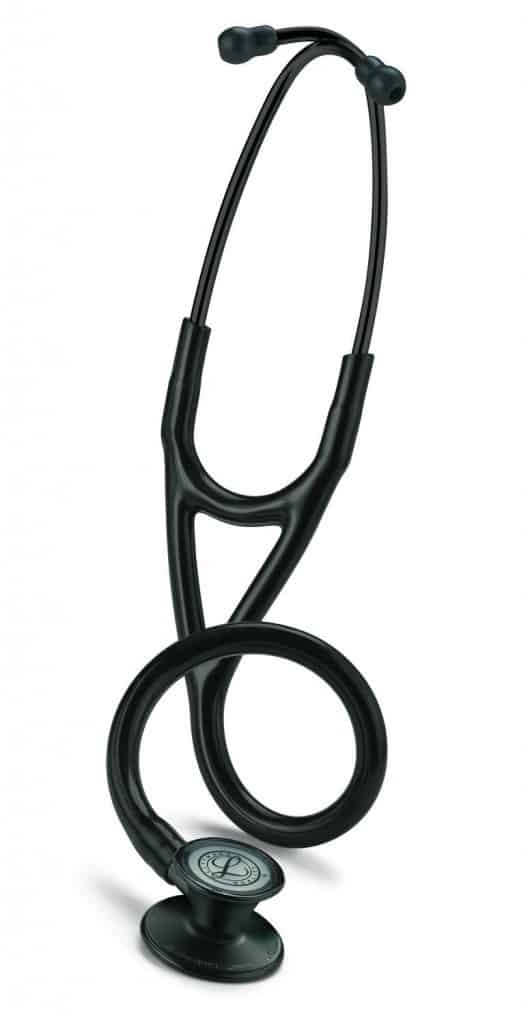 While you're picking up a stethoscope, consider adding a unique, and possibly personalized stethoscope accessory.
8. Comfortable Shoes
When you're working long hours on your feet, comfortable shoes are an absolute must! Your feet are valuable and you only get one pair. You've got to take care of them. Nurses are on their feet for most of their 12-hour shifts and comfortable shoes aren't a luxury, they should be considered a requirement. I've written about the most comfortable shoes for nurses, top nursing shoes for women, and nursing shoes for men. However, I know that's about 20 pairs of shoes to look over, so let's make it a little easier.
I'd recommend..
Thoughtful Gifts for Nurses
Truly most nurses will be thankful for any gift they receive. It's not important that you get them something really expensive, or even specific to nursing. It's more important that you give them something thoughtful, supportive, and from the heart.
What nurse gift have you loved giving the most?
Download FREE Nurse Gift Tags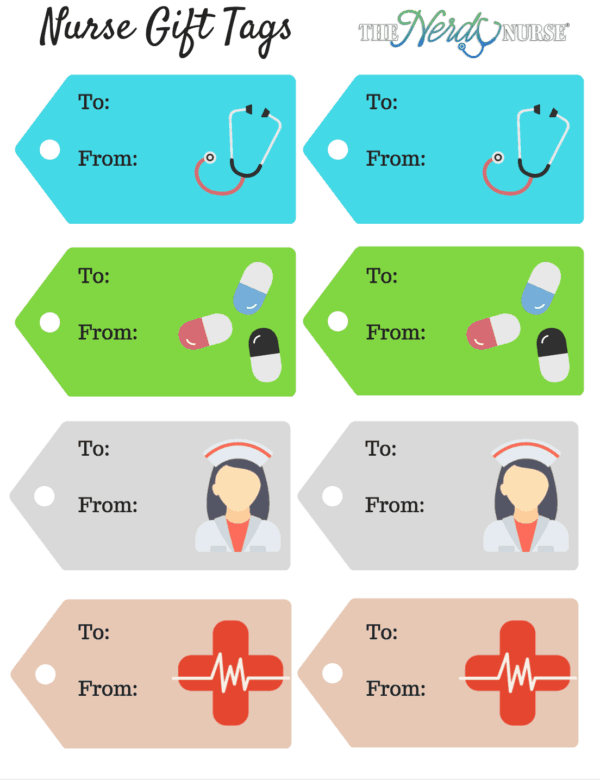 Sign up for updates & get FREE nurse gift tags instantly.
Your privacy is protected. We will never spam you.