*articles contain affiliate links*
In this article, we're going to dig into some of the best watches for nurses. We'll highlight some awesome features of nurse watches and help you find where to get them.
There are so many reasons why a nurse would wear a watch to work. Some still count respiration's and pulse manually, clocks don't always work, charting, med times, and the list goes on and on. I always viewed a watch as part of the fundamental nursing uniform. It is right up there with scrubs, shoes, compression socks and the stethoscope. Plus like a stethoscope necklace it allows you to show your nurse personality.
I put together a list of what I think are the 10 best watches for nurses. The best part is they can all be found on Amazon or Etsy, saving you money off retail or supporting small artisans. Nurse watches are also an excellent and practical gift for nurses. So if you're ever in a bind, and you don't want to splurge for a stethoscope, consider picking up a watch for the nurse in your life.
You can skip to the section for each type by clicking on the below links:
10 Best Watches for Nurses
We've outlined some of the best watch brands in this comparison table to make it easier to find the one that is right for you. You can click "Read More" on any of the watches in the table to jump to the section in this article outlining more information about it. Or, you can click the "Buy it Now" button to pick it up immediately.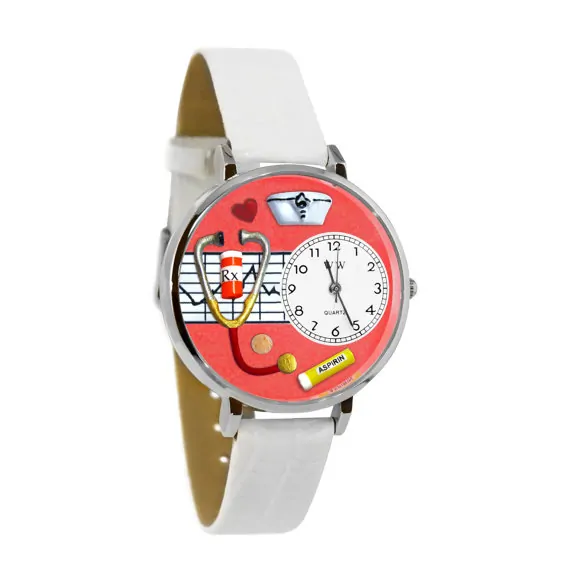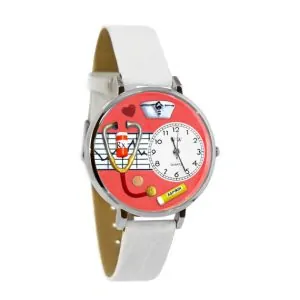 This watch from Etsy is just adorable. It comes in your choice of background colors and features silver and gold plating. The details of iconic nursing gear make it a great addition to your work wardrobe.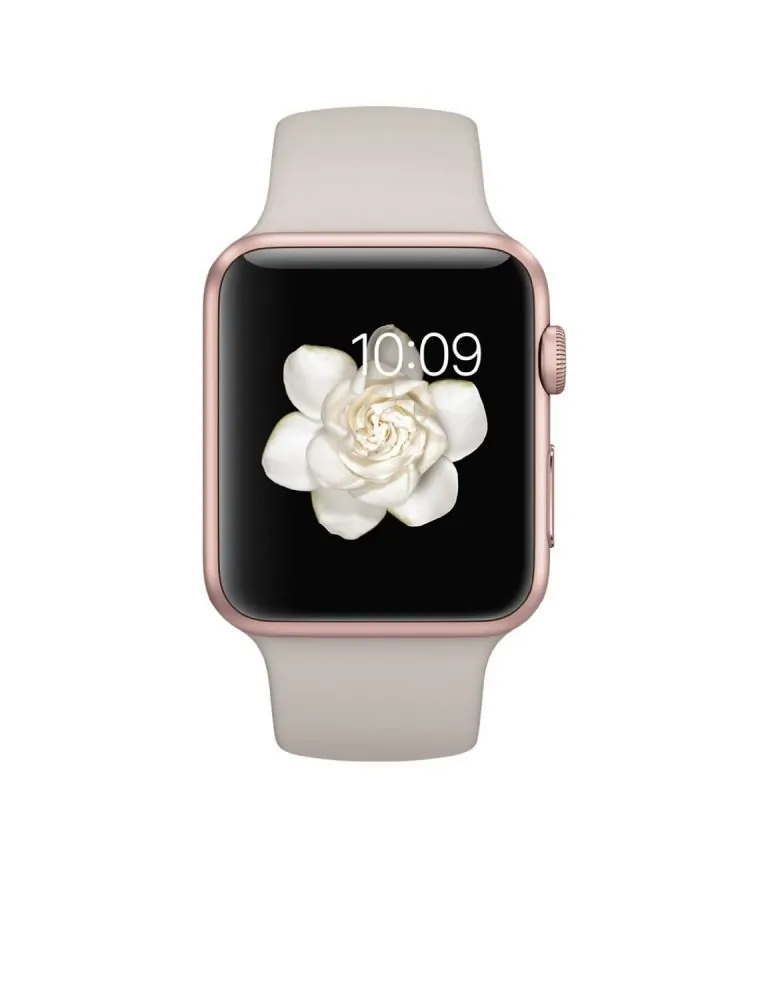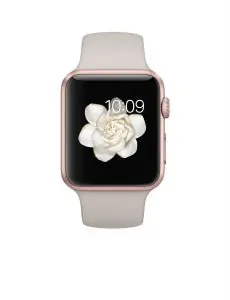 It is the ultimate in tech gear. I mean you are reading The Nerdy Nurse, is it any surprise that the Apple Watch would make an appearance? The sports model features a nice matte aluminum with shatterproof Ion-X glass. What that means is that even with all the bumps that you throw at this watch, it is still going to work and look as great as the day you got it.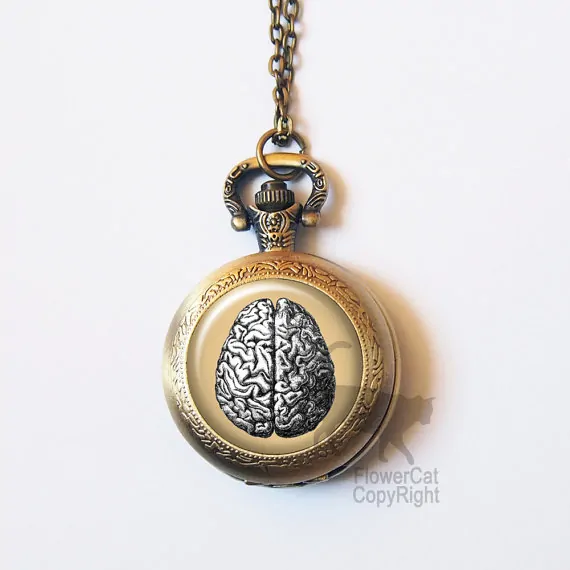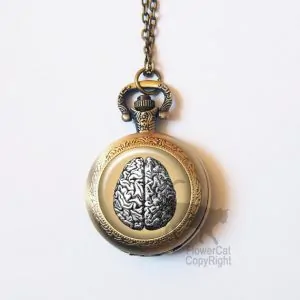 Maybe you are more into a classic look. This vintage looking Brain pocket watch necklace is made from alloy and stainless steel and comes in your choice of silver or antique bronze finish. The brain makes it all too appropriate for anyone in the medical field. I am a big fan of the necklace as it keeps it out of the way when it is not needed but close at all times.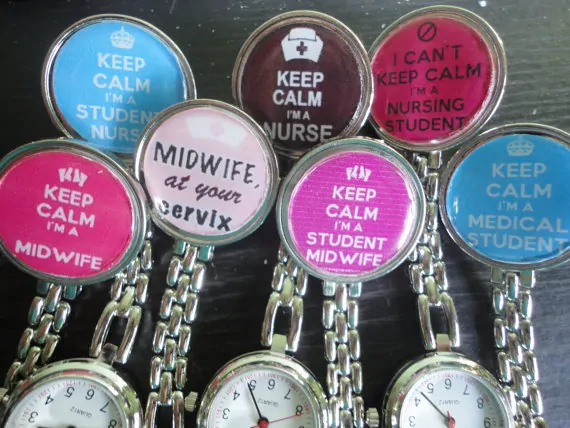 If you are looking for a little fun with your watch consider this option from Etsy. There are multiple background colors to pick from and you can pick from seven "keep calm" sayings. This watch easily clips onto your uniform for easy access.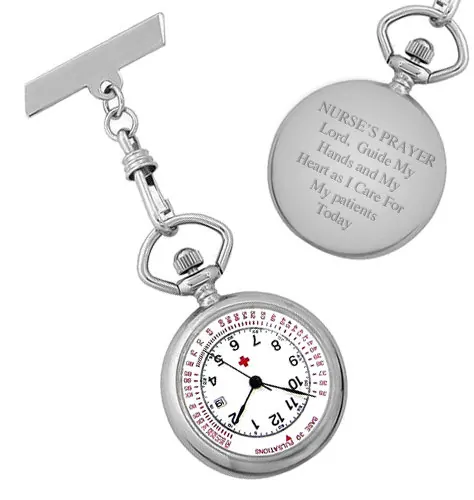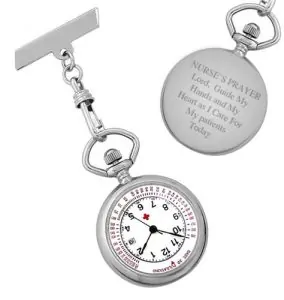 This chrome plated watch is ideal for nurses, female and male alike. It is finished with a chrome plating and features the hour, minute and second hands. As an added bonus this watch has the Nurses Prayer engraved on the back of it. With a one year guarantee, the Nurse's Prayer Fob Watch makes it a great option. Nurse's Prayer:
Lord, Guide My
Hands and My
Heart as I Care For
My patients Today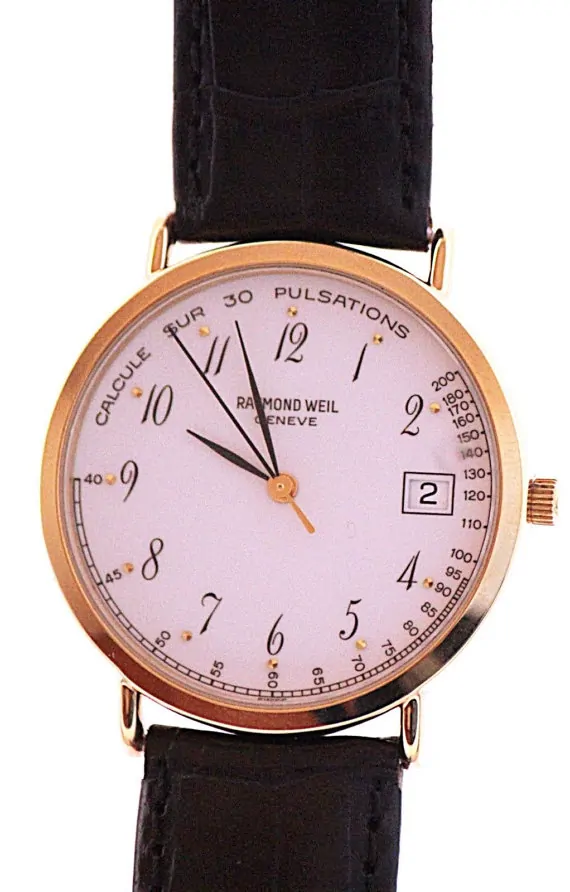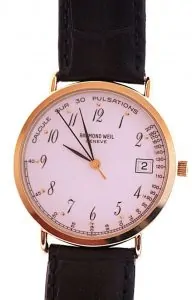 This watch is for the nurse who refuses to skimp on style. Raymond Weil watches are known for their elegant designs and timeless looks. This watch is no exception. The Raymond Weil Nurse Watch is made from stainless steel and titanium. Not only does it feature hour, minute and second hands but also calculates to 30 pulsations. It is also water resistant.


Maybe you are not an Apple fan but still, love the idea of a smartwatch. The Samsung Smart Watch is always on. It features activity tracking that keeps track of your activities throughout the day and is prepared for any adventure with its dust and water resistant protection. See heart rate, steps taken, and even reject calls with messages, quick reply to messages and control alarms. The Samsung Smart Watch will even tell you the time!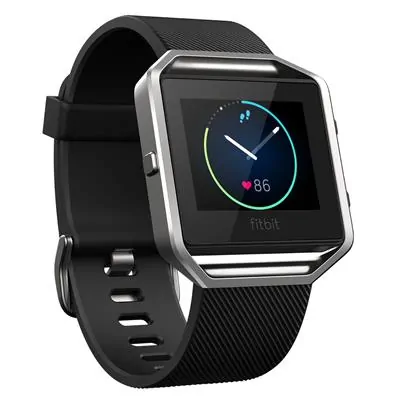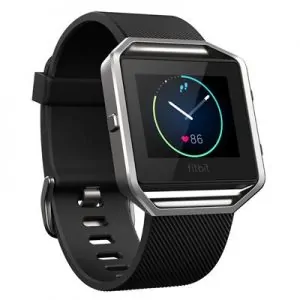 For the ultimate in fitness watches the Fitbit Blaze Smart Fitness Watch delivers. Track steps, distance, calories burned, floors climbed and active minutes, get continuous, wrist-based heart rate monitoring and even sleep tracking. It has a large easy to read the screen.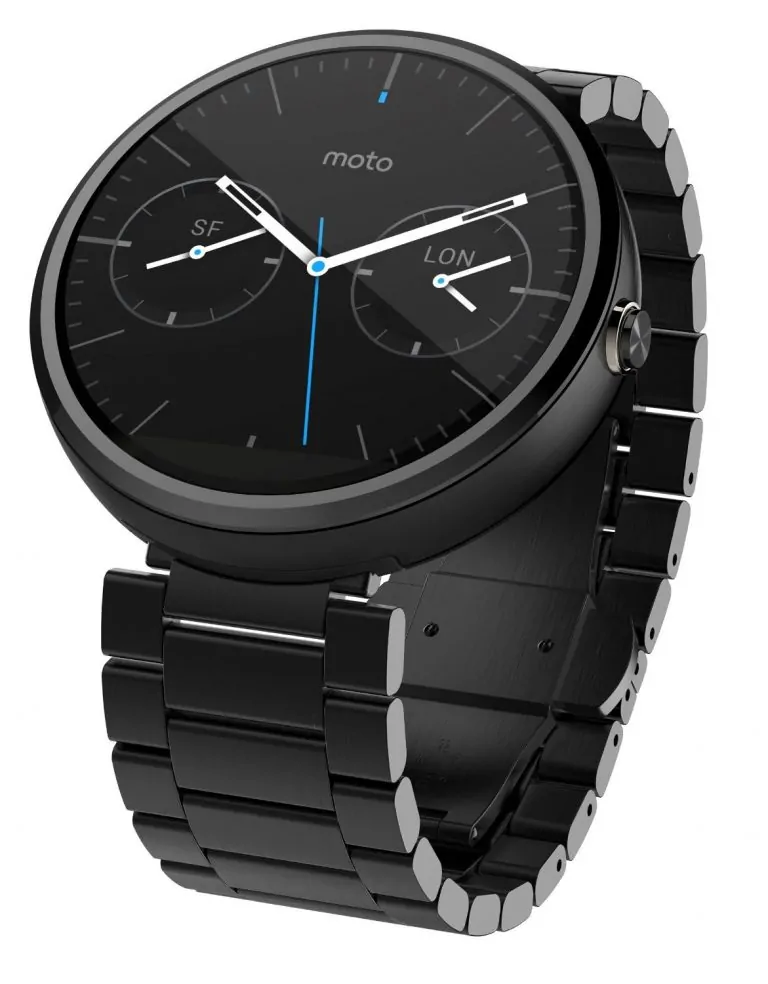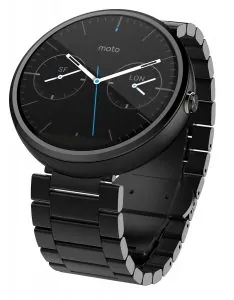 The Motorola Moto 360 Smartwatch has a large easy to read face that is one of my favorites. Unlike other smartwatches, this one features an hour, minute and second hand and even two smaller watches that you can set to others time zones. It is finely crafted with stainless steel, genuine Horween leather, and scratch-resistant glass. This watch will also track your fitness activity and even responds to your voice. Just tell the Motorola Moto 360 Smartwatch what you want, and consider it done!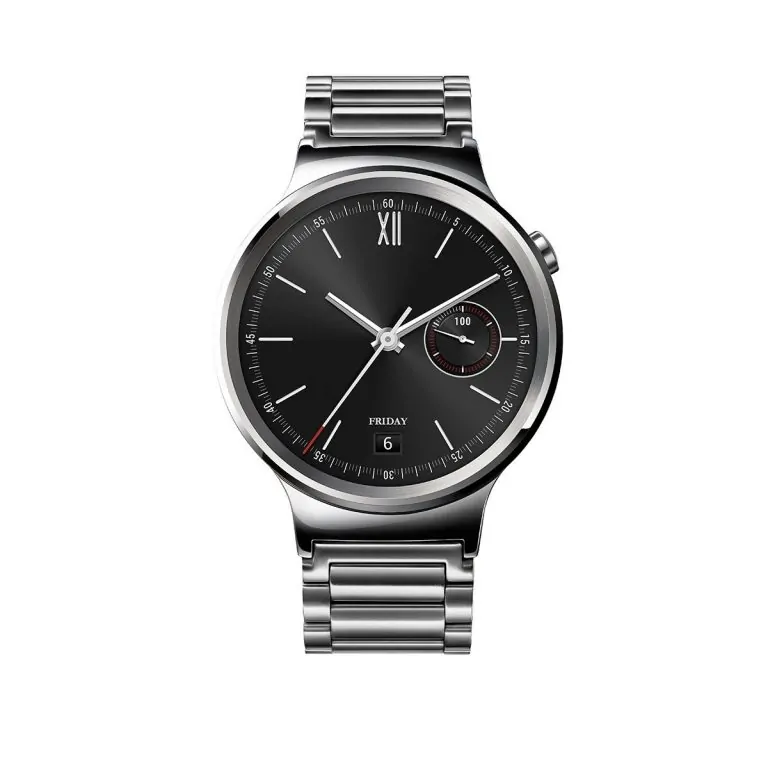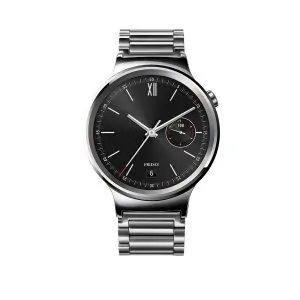 If you want the ultimate smartwatch that doesn't look like a smartwatch, the Huawei Smartwatch is for you. The stainless steel design provides a surface that is easy to wipe clean. It boasts a 1.4″ full circle AMOLED display with a scratch-resistant sapphire crystal and stainless steel body. Get notifications and alerts for calls, texts, and apps with accurate fitness tracking with enhanced heart rate monitor and sensors to track running, walking, and more. This watch is compatible with most devices with an iOS 8.2 or Android 4.3 or later operating systems and you can get a variety of pre-installed watch faces and easily swappable bands for your own unique style.
How to Pick the Best Nurses Watch
Wrist or Lapel Watch
This is a matter of preference. A wristwatch is always going to be easiest to see and use. But it can also harbor all kinds of nastiness that you may pick up on the job.
A lapel watch is out of the way as it is pinned to your uniform. But there may be times when holding it up so you can see it clearly is not easily done. If your gloves are soiled, you won't want to touch the watch. Equally as difficult could be counting pulse.
Analog or Digital
When it comes to taking a pulse and counting respirations, I love nothing more than a good old analog watch.
Which you prefer depends entirely on which you are most comfortable with. If you are used to digital watches and have found a way to work effectively with them, there is no reason to switch. If you long for that second hand, then analog is the way to go.
Backlight
Do you work a lot of shifts when lights are really low or out? If so, you are going to want a watch that is backlit so you can see it. Most digital watches require pushing a button for the backlight while analog watches typically glow in the dark and will automatically be lit when in low light.
Price
How much you want to spend is an important consideration. Cheaper watches may not last a long but they are easily replaced whenever needed. While a more expensive watch may last your whole career, it is up to each nurse to decide what they want to spend and how much life they want out of their watch.
What to Look For When Buying the Best Watches for Nurses
Watches, like socks and shoes, come in a lot of varieties and you will have enough choices to make your head spin. If you are looking for the best watches for nurses consider:
Get one that is easy to clean. I shudder to think of the things you will have to clean off your watch.
Lightweight watches are less noticeable when wearing and you won't find yourself removing it or adjusting it constantly.
Look for a larger base plate. This makes them easier to see in every situation
Easy battery replacement. Have you ever bought a watch only to find that only certain jewelers would replace the batteries? Skip those and buy one you can easily replace anywhere.
Replaceable bands. There is nothing worse than needing a new band only to find you have to replace the entire watch
Backlight or glow-in-the-dark. You will likely get one or the other. Decide if you want to have to push a button to activate or have it always "on" in lower light settings.
Look for one that is Water-resistant. This goes hand in hand with easy to clean. You will want to clean your watch. Not to mention you want one that holds up to the 5 million times a day you wash your hands.
Nursing Watches Are a Must
A few nurses have told me that their employers do not allow nurses to wear watches. I just can't imagine what it would be like to go through my shift constantly searching for the clock on the wall. I can understand the concerns with inflection prevention, but believe the benefits outweigh any perceived risks. There are so many tasks that require nurses to have quick and easy access to accurate time that I just don't see how anyone could challenge a nurse's watch.
In the end, you are going to be the one wearing it all shift. Decide what features are most important to you in nurses watches and look for those that fit the bill.
What do you think is one of the best watches for nurses?
Download Nurse Bingo Today!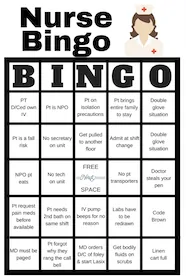 Liven up any shift with a fun game of bingo. See who can fill a row first!
Fill a whole card and lose grip with reality.
Your privacy is protected. We will never spam you.