Scratching your head about what to get that nurse on your gift list? If you're combing through the web, looking for the perfectly practical gifts for nurses, we've got you covered.
Practical Gifts for Nurses
Whether you're shopping for a fashion-conscious nurse, a gadget freak or a shoe connoisseur, there's something for every type of nurse in the list below. So check out my practical gifts for nurses and check that nurse off your gift list. And if you are shopping for a preceptor, check out appropriate and thoughtful gifts for preceptors.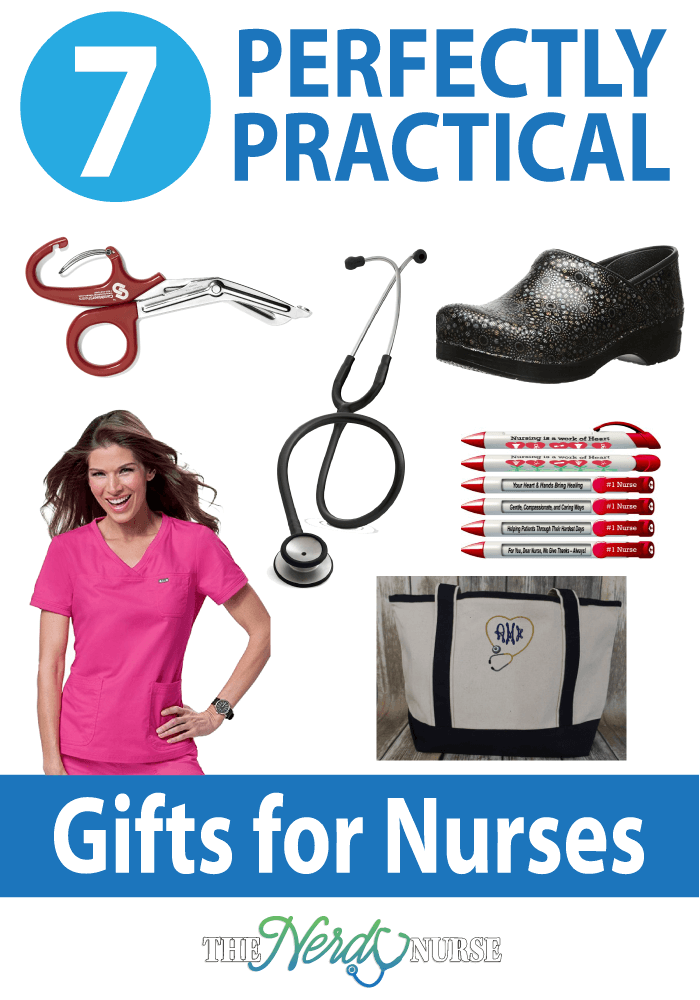 Nursing Shoes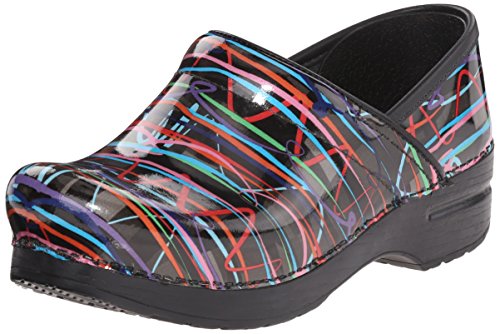 Sometimes, a good pair of footwear is all nurses want to get through those demanding shifts, and nothing screams comfort and support louder than a pair of the best nursing shoes.
If you're looking for comfort and stability in a pair of shoes, the Dansko Professional Clogs will fit the bill. A solid heel cup and leather construction keeps feet stable, while a padded collar and a polyurethane outsole provide great comfort and shock absorption even on hard concrete floors.
For nurses that want support and traction in one shoe, the Skechers for Work is the right pick. A comfortable leather upper combined with a grippy rubber outsole gives adequate support and enough confidence to negotiate slippery surfaces with confidence.
Stethoscope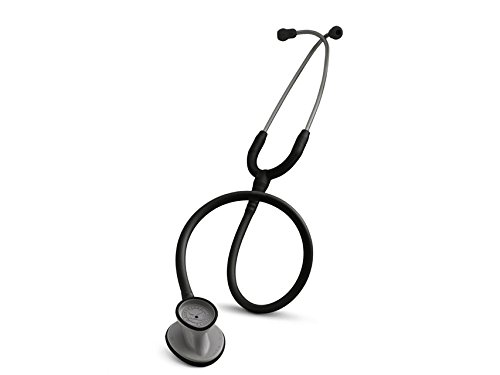 Second on the list is the stethoscope, which is one of the few tools that nurses hold close to their hearts- both literally and metaphorically. But don't stress about what may be the best stethoscopes for nurses, check out these great suggestions.
Listed as a bestseller on Amazon, the Littmann Lightweight II is an ideal choice for entry-level nurses and helps them get the job done with ease thanks to its solid design and lightweight profile. Finished in stainless steel. Available in 7 different colors. Made in USA.
The Classic III is another popular stethoscope worth gifting. Specially designed to deliver best acoustic performance, this Littmann equipment responds well to pressure changes and captures low and high frequency sounds with ease. Features a dual-sided stainless steel chest piece, and comes in half a dozen colors…
Nursing Bag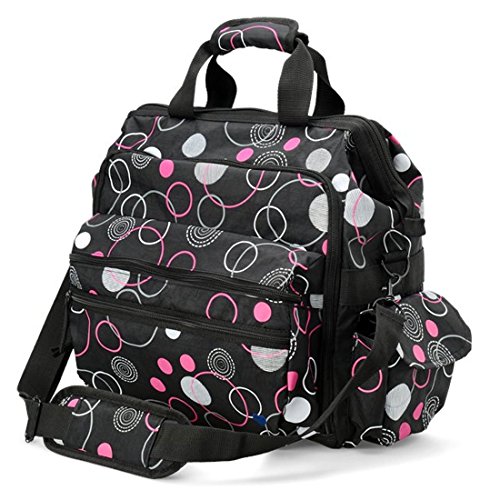 Nothing makes a more appropriate gift for nurses than a fashionable and functional nurse bag. They always carry a lot of gear, and would love to have a bag that can hold it all.
The Nurse Mates, true to its name, is clearly the ultimate nursing bag. Available in a wide assortment of colors, this bag has several compartments and storage pockets to help keep stuff organized.
This nursing bag comes with a beautifully embroidered stethoscope motif with initials in the middle. Features two pockets and sturdy web handles. A good choice if you're looking to add a personal touch. Comes in several accents and multiple color options.
Nursing Scrubs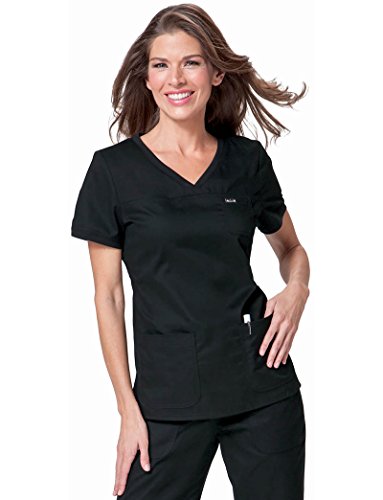 This gift list for nurses is incomplete without nursing scrubs on it.
Soft and comfortable, this Koi scrub top is ideal for nurses who don't like the typical baggy, sloppy looks of scrub sets. Made out of cotton-and-polyster-blend, the scrub top features 2 deep pockets on the bottom in the front and a handy chest pocket. There are lots of colors and sizes to choose from.
All hardworking nurses deserve a high quality scrub like this scrub pant from Grey's Anatomy, which has become a perennial favorite. The stretchy yoga scrub bottom made of polyester and rayon features elastic draw-cord for supreme fit and 4 boxy pockets to stow all your important gear and valuables.
Pens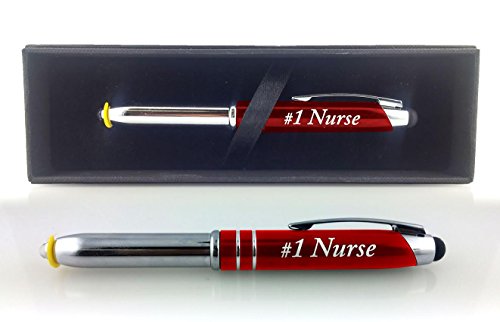 Pens. Not quite interesting, right? Think again. Nurses like to keep pens handy at all times and won't mind carrying extra pens because they somehow seem to lose them often.
Quirky pens with a unique touch is a hit among nurses. Here's a multipurpose pen that serves as a penlight for assessments and a handy stylus for smartphones and tablets. Oh yeah, the #1 Nurse engravement is a nice touch as well.
Carrying a bunch of warm messages that pay homage to the great work they do, this cute pen gift set is sure to please any hard working nurse. We'd also say this fits in the personalized gifts for nurses and unique gifts for nurses category.
Bandage Scissors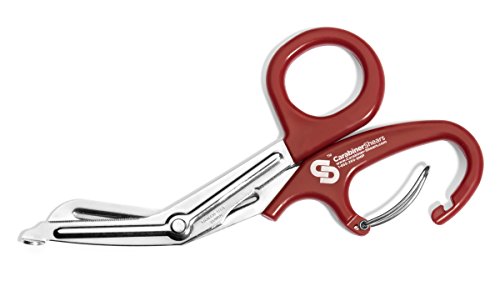 Nurses don't realize how dull and poor their bandage scissors are until they try out a new pair. Give them a reminder by gifting them a pair of sharp shears.
Made of high-quality stainless steel, this pair of bandage scissors features sturdy and sharp blades and a carabiner for extra convenience. Great for cutting through bandages wraps and gauzes without any hassle. Available in four colors.
This pair of scissors from Prestige boasts of high-quality blades with a superior stainless steel construction and a non-sticky finish thanks to its special fluoride coating. More compact than most shears out there.
Stethoscope Clip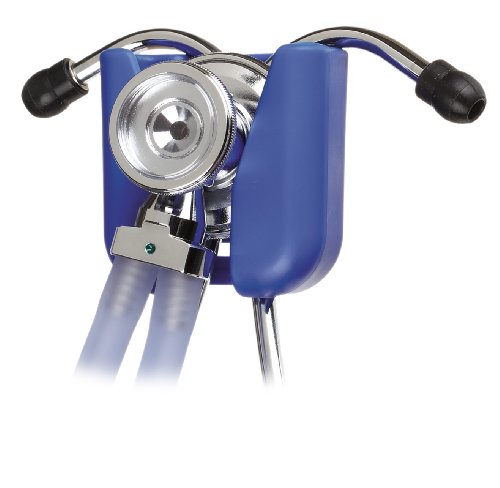 It's no surprise that nurses absolutely love their stethoscopes and want to style them up with interesting and unique accessories like holders, clips.
Made with high quality plastic and stainless steel springs, this clip from NurseBorn is designed to help nurses get their scopes off their neck and onto their clothing. Ideal for people who simply don't want to wear a stethoscope around the neck or stuff it in a pocket. Fits most models out there.
Here's another nice stethoscope holder clip to keep your stethoscope handy but totally out of the way. A simple, well-constructed design means your stethoscope simply slips in and out of the clip when you need it. Durable, sturdy, and made to last long.
For more information on practical gifts for nurses, check out:
They're practical gifts for practically any nurse. So what is your pick?
Save
Save
Save
Download FREE Nurse Gift Tags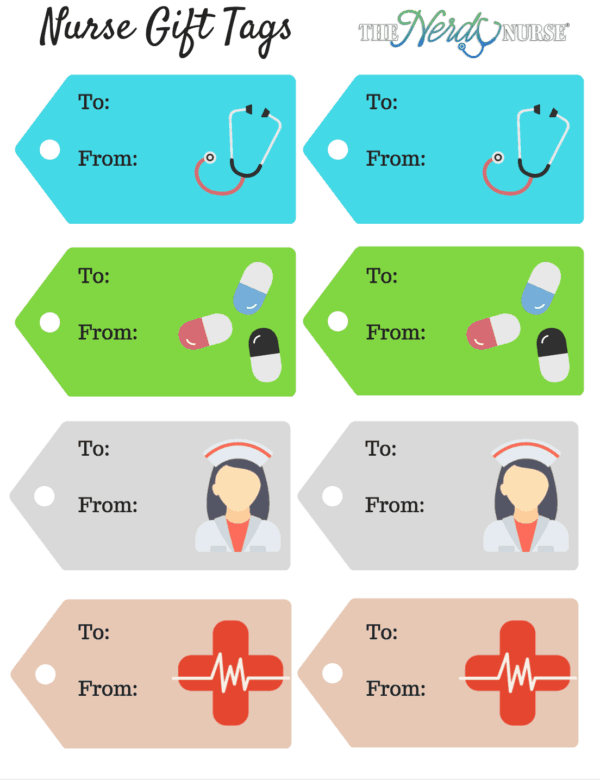 Sign up for updates & get FREE nurse gift tags instantly.
Your privacy is protected. We will never spam you.
Download Nurse Bingo Today!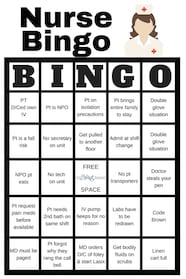 Liven up any shift with a fun game of bingo. See who can fill a row first!
Fill a whole card and lose grip with reality.
Your privacy is protected. We will never spam you.