*articles contain affiliate links*
Nursing is a profession that demands organization, patient privacy, and mobility. A nursing clipboard is your secret weapon to accomplishing all of those skills. Check out these personalized clipboards with storage to help you get it all done.
It's no secret that nurses are on the move all day. Between attending to patients' needs, completing administrative tasks, and more, nurses aren't often in one place for very long. And, of course, their trusty desk on the go (a.k.a., nursing clipboard) is always in tow.
With all of that moving around, it can be easy to place your nursing clipboard down, walk away to take care of a quick task, and not remember where you left it.
If you're a nurse and have a plain clipboard, chances are you have wasted precious time searching for it after you placed it down and left it there. However, a personalized clipboard can solve that problem because your coworkers will know whose clipboard it is when they find it and can return it to you. Some nurses even love the compatibility of clipboards that fold in half.
Features To Consider In Custom Clipboards With Storage
There are a few things to consider when searching for personalized clipboards for nurses because it won't work to use just any custom clipboard. Keep these things in mind as you search for the best fit.
Design
Nursing demands organization and patient privacy. A regular clipboard won't cut it because nurses need a compartment to put papers and other items for safekeeping. The clipboards on this list all have a storage compartment for storing an assortment of papers and other items.
Materials
You want a clipboard made from non-porous materials, so they don't absorb germs and bacteria. What's more, you want a clipboard that's easy to clean because it's guaranteed to get soiled. I recommend staying away from cardboard and wooden clipboards as a nurse.
Price
How much are you willing to spend considering this is an item that is going to be used (and abused) a lot? Carefully weigh the balance between materials, design features, and cost.
Storage Space
How much storage room do you need? There are many different sizing options available to ensure you can find just the right amount of storage without carrying around more than you need.
Personalization
What colors and styles do you like? Or, if you're considering this as a gift for your favorite nurse, think about what they like. There are options for monograms, names, phrases, and more!
The Best Personalized Clipboards With Storage
There are many options available on the market, so I thought it might be helpful to provide a narrowed-down list of great personalized clipboards that nurses prefer. Any of these options are great choices for nurses!
Note: The items on this list are items that you can order and request personalization at the time of ordering. However, if you wanted to go a different route and buy a metal clipboard with storage (like this one), you could take it to an engraver and have it personalized any way you want!
1. The Stand-Out Option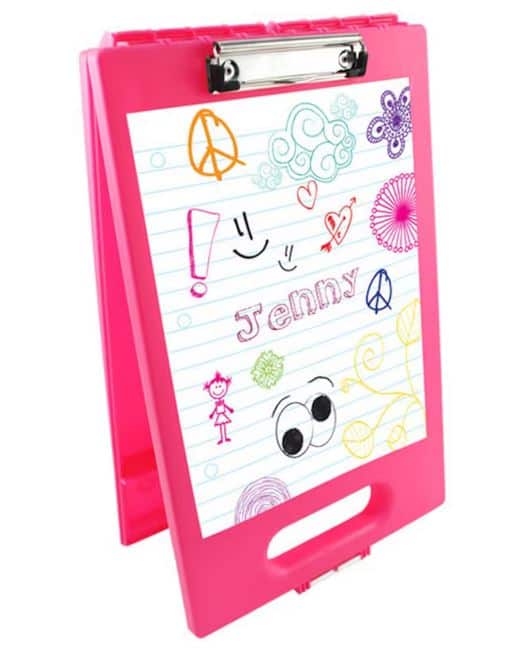 Check Price
Do you tend to "lose" your clipboard frequently? If so, the My Doodles Storage Case is for you! Nurses love that it's affordable, slim, and lightweight. And for nurses who have a hard time keeping track of their clipboards, this option will stand out among the sea of medical supplies and other clipboards.
What I like about this personalized clipboard with storage:
Lightweight plastic
Customization is printed on a durable waterproof polyester label​​
Colorful and cheery
Ability to personalize with a full name
Affordable
2. Personalized Chevron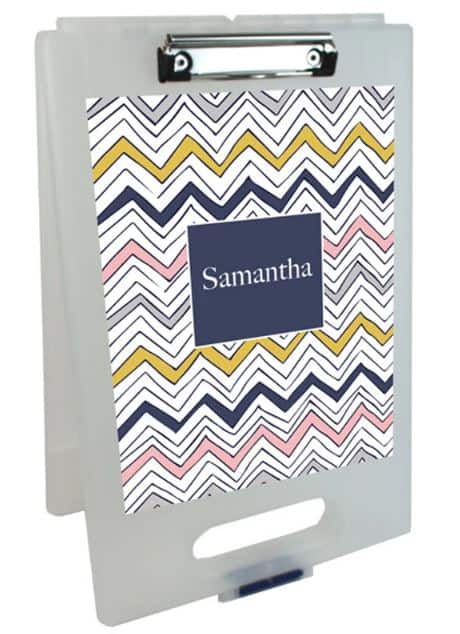 Check Price
Here is a personalized clipboard that has plenty of storage to keep all your important notes and papers organized. It also has compartments to hold accessories too. The Navy Scribbles Clipboard has a great chevron-like pattern to help it stand out from everyone else's clipboards.
What I like about this personalized clipboard for nurses:
Affordable
Easy-to-clean plastic material
Plenty of room to store accessories
Ability to customize with a full name
3. Many Personalization Options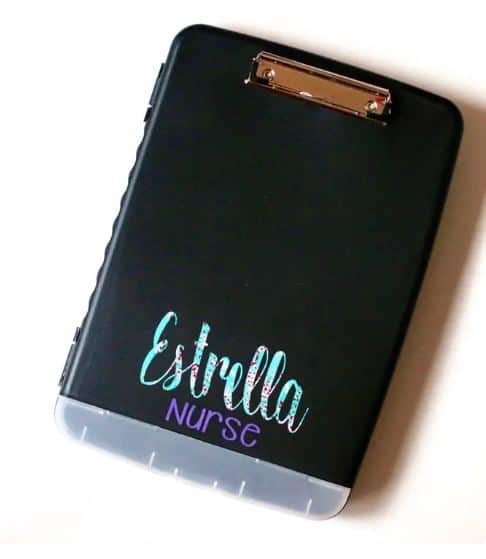 Check Price
This is the clipboard for you if you want a custom clipboard that has tons of great ways to personalize it. Choose from patterns or solid colors of vinyl, whether you want your customization on the front or back, and whether you want just your name or include your job.
What I like about this custom clipboard with storage:
Lightweight construction
Open-from-the-side design for easy use
Large storage capacity
Personalization uses high-quality outdoor vinyl
Separate pen and pencil compartment
4. Stylish And Functional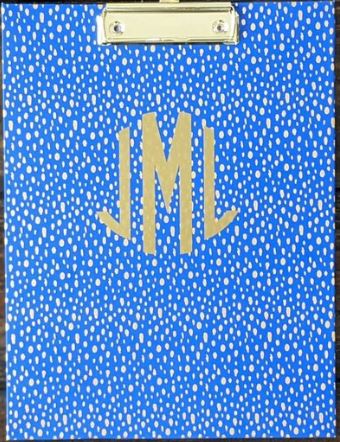 Check Price
Designed for nurses who want to show off their style, this personalized clipboard with storage holds an entire notepad, so you never miss an action list item. Its folio-style design has an internal pocket to keep loose papers contained and organized and is ideal for nurses who want a thin storage clipboard.
What I like about this custom storage clipboard:
Convenient slim design
Opens from the side for easy use
Multiple font styles and color options are available
Lightweight design
5. ​​Playful Graffiti Style Storage Clipboard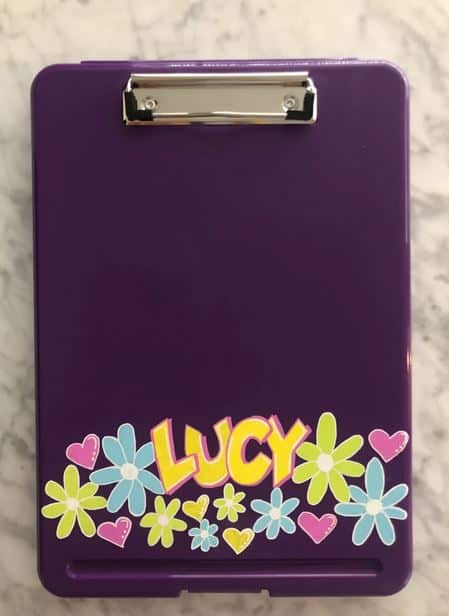 Check Price
Nursing can be serious business, but a playful and colorful design like the one on this personalized clipboard with storage. Add a smile to your day and stay organized while you keep patient information organized and secure.
What I like about this personalized nursing clipboard:
Choose from several colors
Personalize with name or initials, colors, and graphic designs
Smooth and durable writing surface
Clipboards that have storage are must-have tools for every nurse. Add some customization to help you track of it and differentiate it from your colleagues' clipboards. The ideal personalized clipboard with storage will keep patient information safe and secure, help you stay organized, and be a visual expression of your personality.
More Great Nursing Guides
Download Nurse Bingo Today!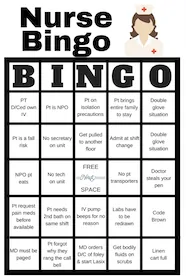 Liven up any shift with a fun game of bingo. See who can fill a row first!
Fill a whole card and lose grip with reality.
Your privacy is protected. We will never spam you.