*articles contain affiliate links*
Guest Blogger: Robert Sanchez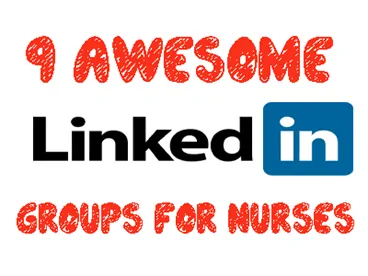 LinkedIn is a great way for professionals of all kinds to market themselves, network and to find new employment opportunities. If you are just entering the nursing field, you are in luck: There are dozens of really helpful LinkedIn groups that can help you to get a great start in your new career.
The top nine LinkedIn groups for new nurses are as follows:
1 American Nurses Association: The ANA is the only full-service association that represents the interests of the 3.1 million registered nurses in the US. This organization advances the interests of nursing professionals by encouraging the highest standards of nursing practice, promoting nursing rights in the workplace, and also lobbying members of Congress on issues that affect nurses. By joining this LinkedIn group, you can utilize the resources of this extremely important nursing association.
2 The R.N. Network: This is an excellent nursing group for either the experienced nursing professional, or a new nurse who needs access to important information to get their career going. You will find unadvertised job openings, salary information for nursing specialties, research about different nursing specialties, nursing articles and plenty of networking opportunities with fellow nurses.
3 Nursing Jobs: If you are an RN who is looking for many, diverse career opportunities, you should join this group. Nursing Jobs posts many unadvertised nursing positions in cities all over America. This group also has over 9000 registered nurses with whom you can share your experiences.
4 Oncology Nursing Society: If you work as a nurse in an oncology setting, you will want to be a part of ONS. This is a professional nursing organization of 35,000 registered nurses who are dedicated to the highest level of care in oncology nursing. People who belong to this organization include staff nurses, advanced practice nurses, case managers, researchers, educators and consultants.
5 Nursing Student Network: This is a group of 4300 nursing students and new nurses. You can connect with them to exchange information about career opportunities and also educational options. This group encourages healthcare recruiters and HR professionals to join as well.
6 Nursing Professionals: This group was created to bring together nursing professionals for networking opportunities. Anyone who is already a nurse or is in nursing school is encouraged to sign up. This group has almost 5000 nurses, so if you are looking for a new nursing employment opportunity, chances are good you can find something here.
7 NursingCrossing: This Linkedin group provides what it terms as 'pure' monitoring and jobs reporting. It surveys employers all over the world and lists the most competitive and desirable nursing positions. This group serves consumer job seekers, recruiters, university career services, unemployment offices and placement firms.
8 Critical Care Nursing: This is a group of 2151 nurses who work in the area of critical care. You can use this group to network and to learn about the latest technology and techniques in this very specific aspect of nursing.
9 Emergency Nurses Association: The ENA is a large, national association for professional nurses that is dedicated to advancing the emergency nursing practice. It was first aimed at just teaching and networking but is now an authority, lobbyist and strong advocate for the needs of the emergency nursing profession. This group consists of 5600 professionals and is a great resource for aspiring emergency nurses.
Any aspiring nurse would be wise to join many of these awesome LinkedIn groups for nurses. While this is not an exhaustive list of the groups that can help to advance your career, this list will get you off to a great start in your new field.
About the Author:
Robert Sanchez is a staff writer at Nursing-School.com, a social community portal for new and existing nurses. Robert and his staff frequently highlight social media tips and tricks as well as insight about getting into nursing school, which programs and take and more. More recently they highlighted 12 MSN Degree Programs without the BSN Requirement.
Save
Gain Confidence & Crush Your First Year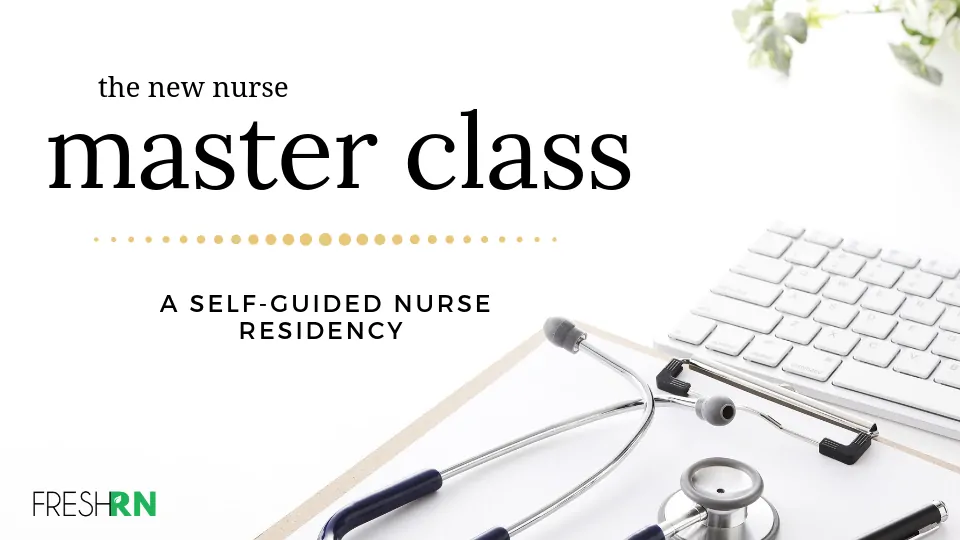 Your first year as a nurse can be daunting. You need someone in your corner telling you what your managers really need from you, helping you learn to interact with your precentor, and really just manager your like. Find all that an more with the Fresh RN New Nurse Master Class.
Start Now
Download Nurse Bingo Today!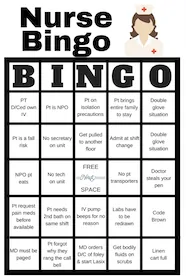 Liven up any shift with a fun game of bingo. See who can fill a row first!
Fill a whole card and lose grip with reality.
Your privacy is protected. We will never spam you.