*articles contain affiliate links*
If you want to apply for nursing school, read this first. Learn how hard it is to get into nursing school and all about nursing school requirements.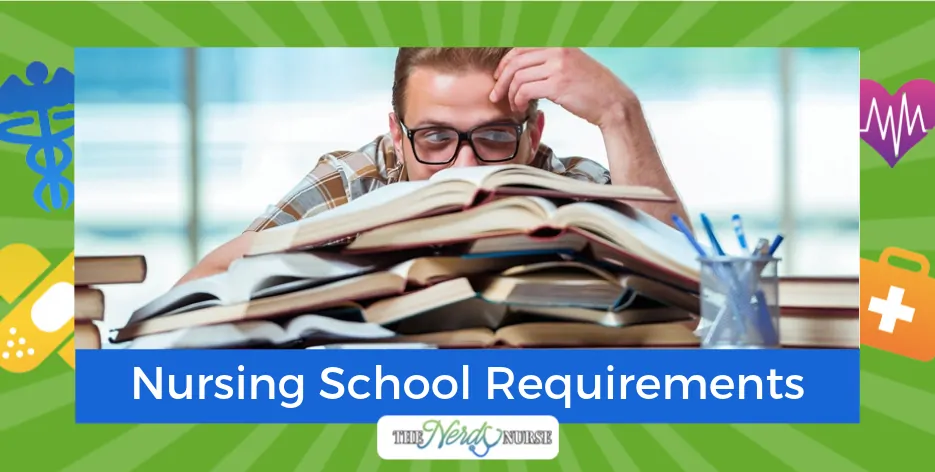 How To Get Into Nursing School
Every school will be slightly different, so before you apply, ask them what the entrance requirements are. But there are some general things you can do to get into nursing school.
Obtain your high school diploma. You simply won't be accepted without it.
Decide on a career path. Do you want to be an RN? LPN? An LPN can be obtained in less time and has different requirements.
Make a list of your top nursing schools. Since each school has slightly different requirements, only looking at a few schools will save you lots of time.
Note all the prerequisites that you will need to meet. I explain more about pre-reqs below. If you don't think you meet them, don't be afraid to take a class at a community college before applying.
Apply and prepare for an entrance exam and possible interview. There isn't one common test every single nursing school uses, so be prepared to understand biology, math, and chemistry. However, most nursing schools use the TEAS Test.
That is basically it. The process for getting into nursing school is almost the same as getting into college. Only a bit more difficult.
Nursing School Prerequisites
Every school has different pre-reqs for nursing degrees. Research the school you want to attend and see what their requirements are.
Here are some general pre-reqs that you might encounter:
Gain Confidence & Crush Your First Year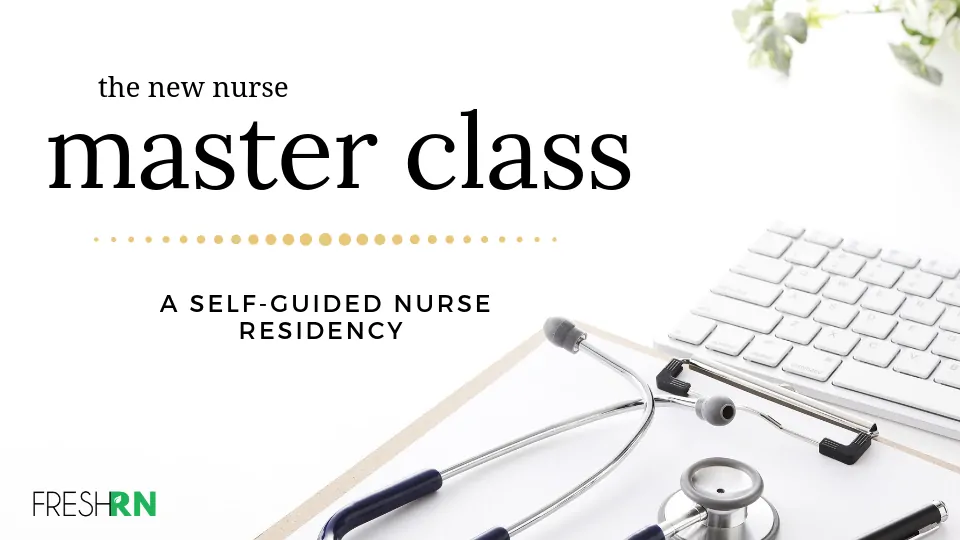 Your first year as a nurse can be daunting. You need someone in your corner telling you what your managers really need from you, helping you learn to interact with your precentor, and really just manager your like. Find all that an more with the Fresh RN New Nurse Master Class.
Start Now
Medical Terminology – at least a basic understanding
Biology
Anatomy and physiology
Biostatistics
Human growth and development
Microbiology
Nutrition
Chemistry
Some schools might also require an understanding of English Composition and Psychology as well.
Can you get into nursing school right after high school?
Yes, you definitely can go straight to nursing school after high school. You can also switch to nursing after attending and passing a few college-level science classes. It all depends on how ready you think you are to pass the nursing school entrance exam.
How Hard is it to Get into Nursing School?
Nursing school is pretty competitive. In fact, according to a study by the National League of Nursing, 64% of BSN programs and 78% of ADN programs turned away qualified applicants in 2014.
That is a huge chunk of applicants.
My tips: study hard. Take practice tests and make sure you know your stuff. Don't take this lightly. If you have a natural propensity for math and science, this will be easier for you.
More Nursing School Prep
Want more information about nursing school? Here are some helpful articles that will prepare you.
Nursing School 101: How to Get Into, Through, and Out of Nursing School and Into a Job You Will Love

Becoming Nursey: From Code Blues to Code Browns, How to Care for Your Patients and Yourself

Nursing 411: The Ultimate Career Guide for Busy Adults: How to Earn Your Degree While Keeping Your Day Job and Raising Your Family

How to Prepare for the Nursing School Entrance Exams (BARRON'S HOW TO PREPARE FOR THE NURSING SCHOOL ENTRANCE EXAMS)

How to Get into the Right Nursing Program (How to Get into Series)