*articles contain affiliate links*
Are you reading to take your NCLEX-RN (National Council Licensure Examination-Registered Nurse)? I want to help you. Read on for study tips, how to register and prepare for the Pearson VUE NCLEX.
How To Prep For Pearson VUE NCLEX
There are a few things you will want to do before you take the test. First, review the candidate bulletin so you are familiar with the testing format.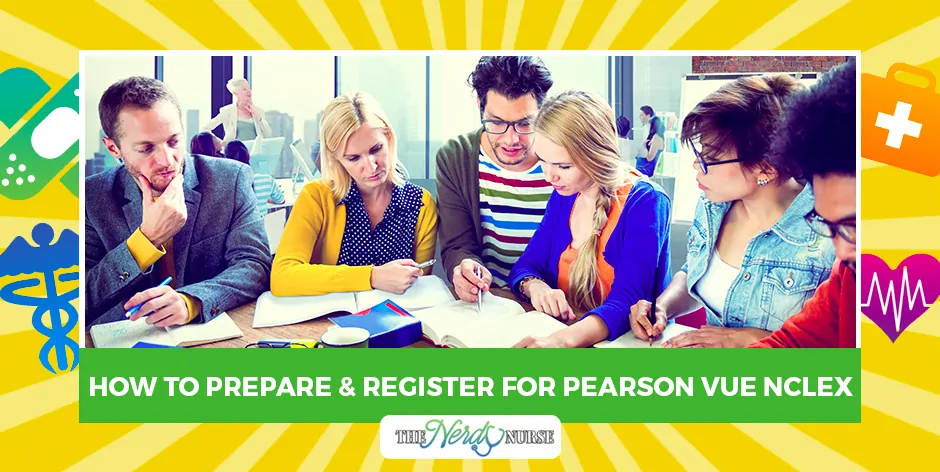 Next, you'll need to locate your test site. Do this early, because testing sites tend to fill up quickly.
Finally, you'll want to study and prepare for the test. You can do this a few different ways. Kaplan nursing offers a study-course to prepare you for the test. They even offer a free practice quiz.
Of course Pearson VUE – the place that makes the test – produces their own study book too. It is priced below the Kaplan Nursing course. Since it's published by the test creators themselves, you know it will prepare you effectively.
Use Nursing.com Nursing Student Academy to Study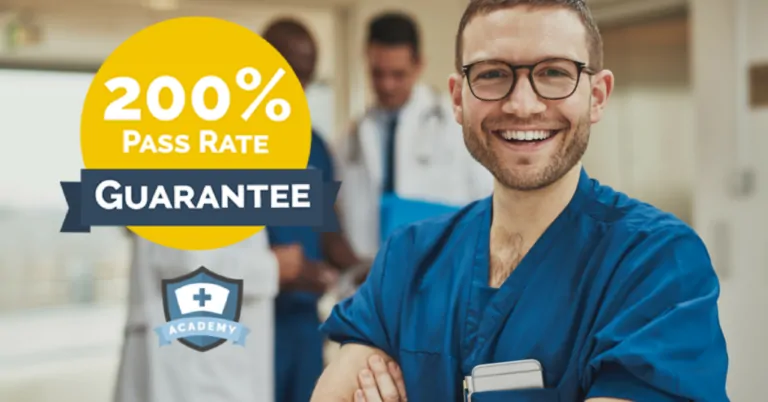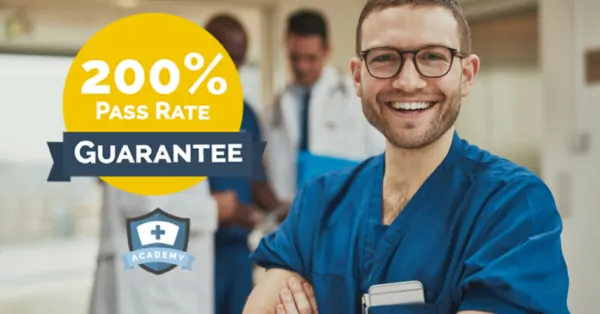 I am really excited about the Nursing.com Academy. They promise you will pass the NCLEX test the first time or they will pay you back 200%.
Nursing.com Nursing Student Academy offers tools to cut your study time and help you actually grasp and retain the important information for the test. Through their courses, study tools, flash cards, video lectures, and audio + transcripts, they offer every way of comprehending everything you need for the test.
They also offer a test simulator to provide you confidence for the actual test!
It is $49 a month for 9 months of preparation. Once you sign up, you can begin studying for the test. You'll realize very quickly how much help this is! No matter what kind of learner you are, they have tools for you. For more information check out is Nursing.com Nursing Student Academy the best NCLEX review.
Register for NCLEX on Pearson VUE
You've studied and now you are ready to take the test! To register for NCLEX on Pearson VUE, just follow these steps:
Submit an application for licensure/registration to the board of nursing/regulatory body where you wish to be licensed/registered.
Meet all of the board of nursing's/regulatory body's eligibility requirements to take the NCLEX Examination.
Register and pay for the NCLEX examination with Pearson VUE.
Receive eligibility from your Board of Nursing/Regulatory Body.
NCLEX Trick: See If You Passed
What is the NCLEX Trick?
There was a rumor going around that if you wait 2 hours after taking the NCLEX, then try to register for it again, you'll know if you passed by if your payment goes through. So if it accepts your payment and allows you to register again, it means you failed. But if it gives you a pop-up saying, "another registration cannot be made at this time" then you passed.
Does the NCLEX Trick still work?
There are a couple of things to keep in mind: your charge will go through a second time. So you have to decide if it is worth another charge to find out in 2 hours if you passed. The fee is non-refundable.
Also, this isn't a guarantee that it will work. It's rumored that it does work, but there are reports of false negatives (the charge going through even though they passed). Some people wait 24 hours and the trick works better.
There you have it! Study tips and how to prepare for the NCLEX on Pearson VUE. I hope this information was helpful. Please pin it so you can refer to it later when you need it. Share this post with your nursing friends and nursing students.
Also check out:
2018 Must Know Nursing Diagnostics to Pass RN NCLEX: Discovering Diagnostics and Labs for Registered Nurses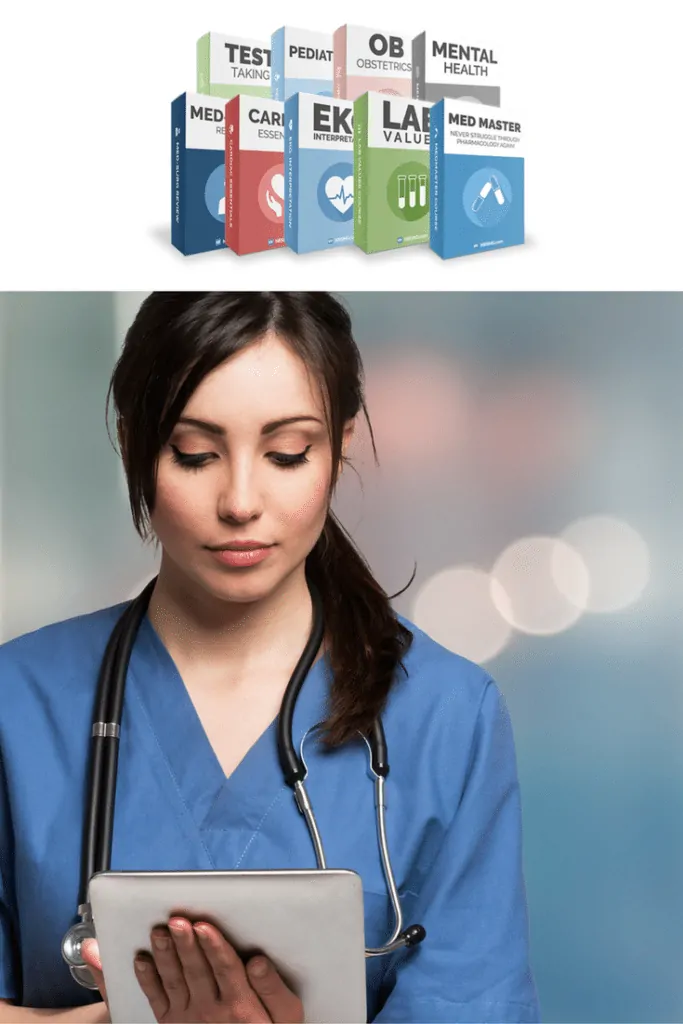 Nursing.com Nursing Student Academy

The NCLEX® Success Zone: How RN Students Passed their Nursing Licensure Exam in 75 Questions (Test Mastery Advantage® Series: Nursing & Healthcare Book 4)

Pearson Reviews & Rationales: Comprehensive Review for NCLEX-RN (3rd Edition) (Hogan, Pearson Reviews & Rationales Series)

Get Our Best NCLEX Study Tools!
Sign Up and send our best NCLEX study resources right to your inbox!