*articles contain affiliate links*
When you feel stressed out, just read these inspirational school quotes. They will motivate you to keep working hard!
This is a complete collection of funny quotes about school that are all too relatable. Pick out your favorites and share them with your friends.
Inspirational School Quotes
It's pretty impressive the difference that a quote or words of wisdom can make in your day. I love starting out my day with something that empowers and inspires me. When you control your attitude, you will discover how much power you have over the outcome of your day.
Nursing school is exhausting and stressful. You are learning completely new concepts at a record-breaking pace. As your head swirls with all this new information and you start worrying that you will never be able to remember it all, I'm here to encourage you. You will get through this, and you will ROCK IT as a new nurse!
I hope these quotes give you the comfort and reassurance you need as you grind through your nursing school career. Some of them are about school in general, and others are about the impact you will make as a nurse. Pick out your favorites and share them with your friends.
Education is what remains after one has forgotten what one has learned in school. – Albert Einstein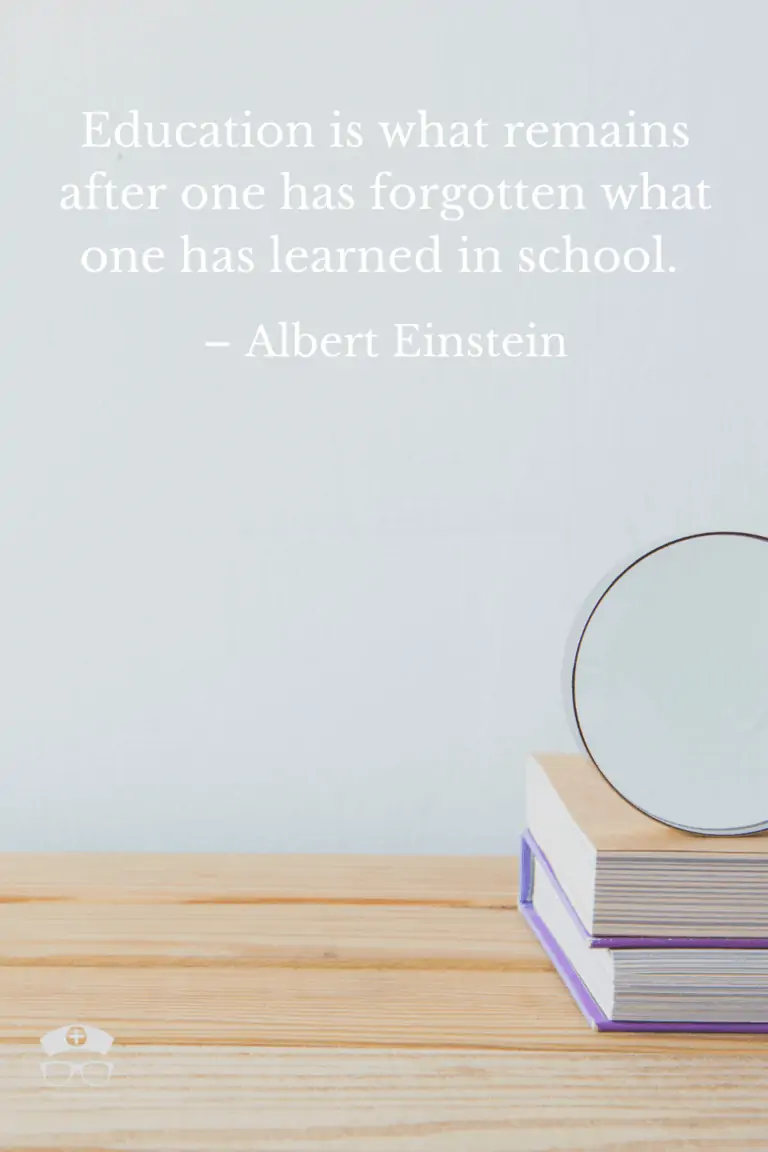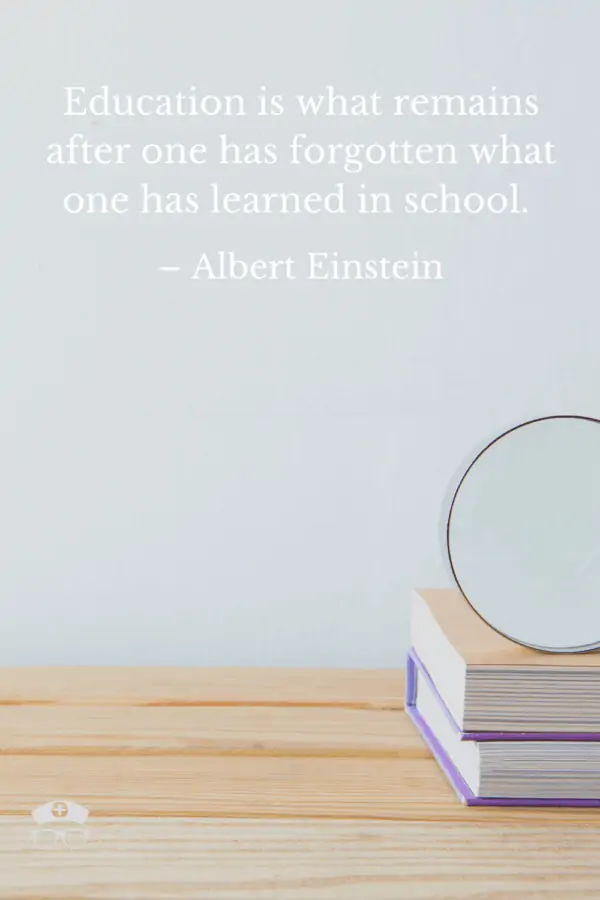 Nurses are a unique kind. They have this insatiable need to care for others, which is both their greatest strength and fatal flaw. —Jean Watson, American nurse theorist, and nursing professor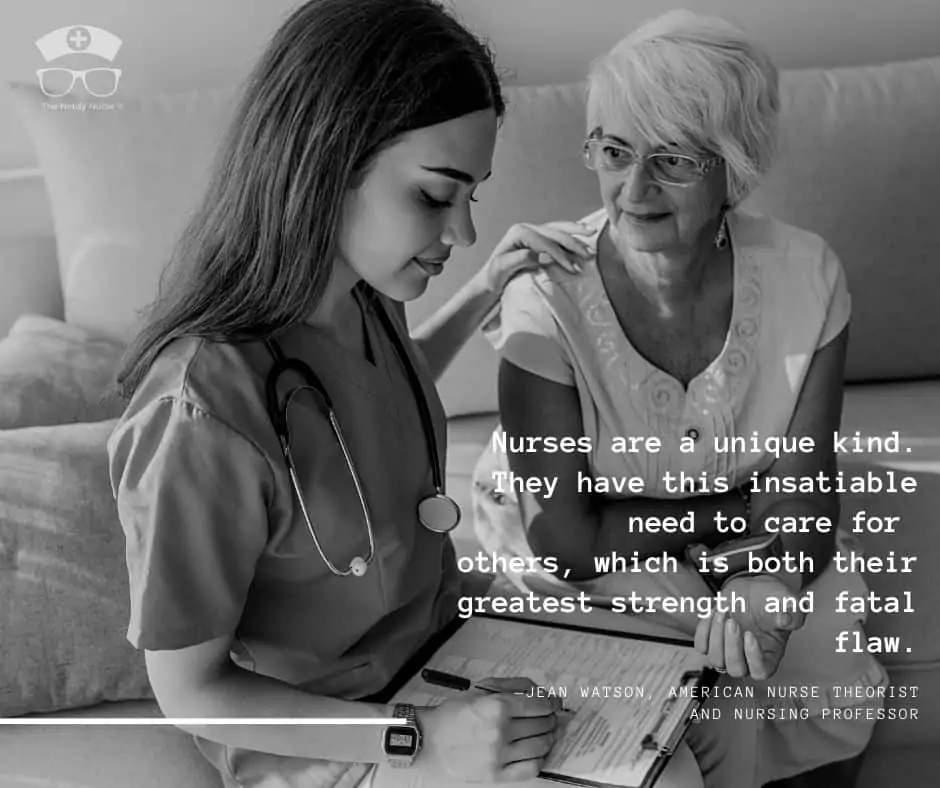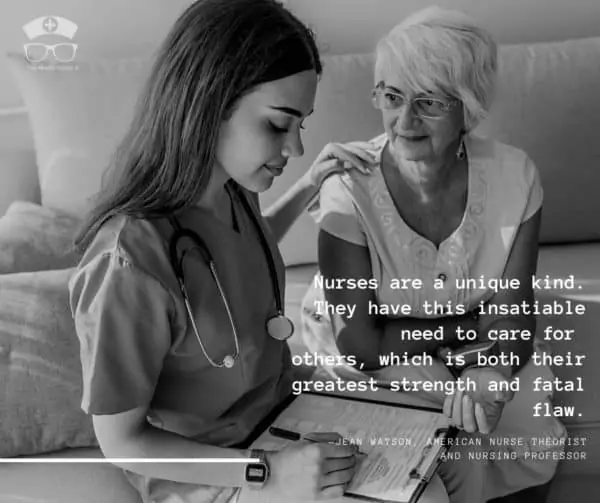 You have brains in your head, you have feet in your shoes. You can steer yourself any direction you choose. — Dr. Seuss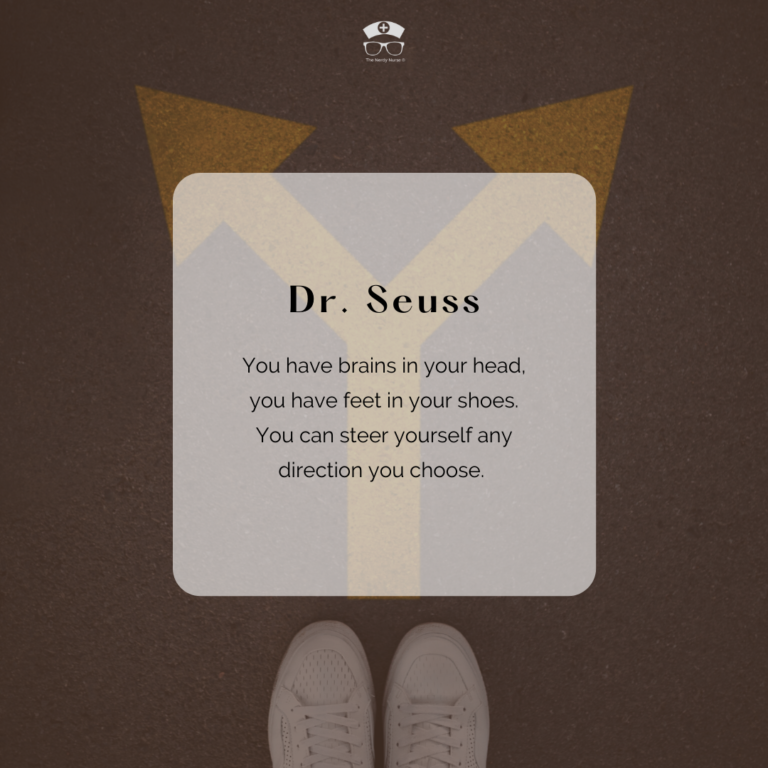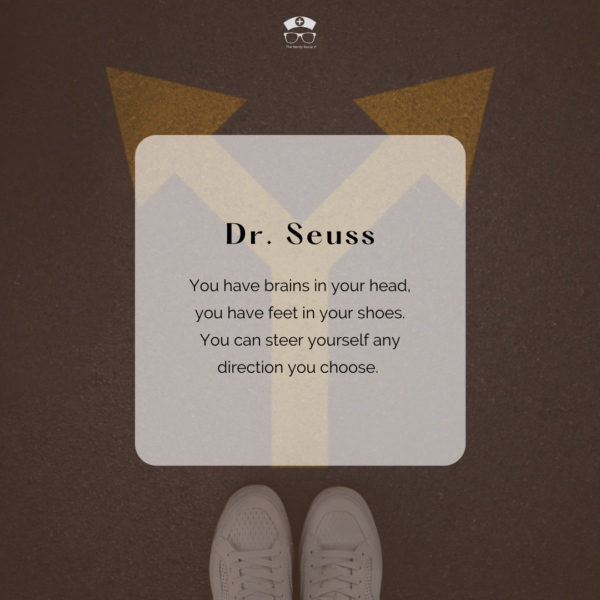 Constant attention by a good nurse may be just as important as a major operation by a surgeon. — Dag Hammarskjold, diplomat.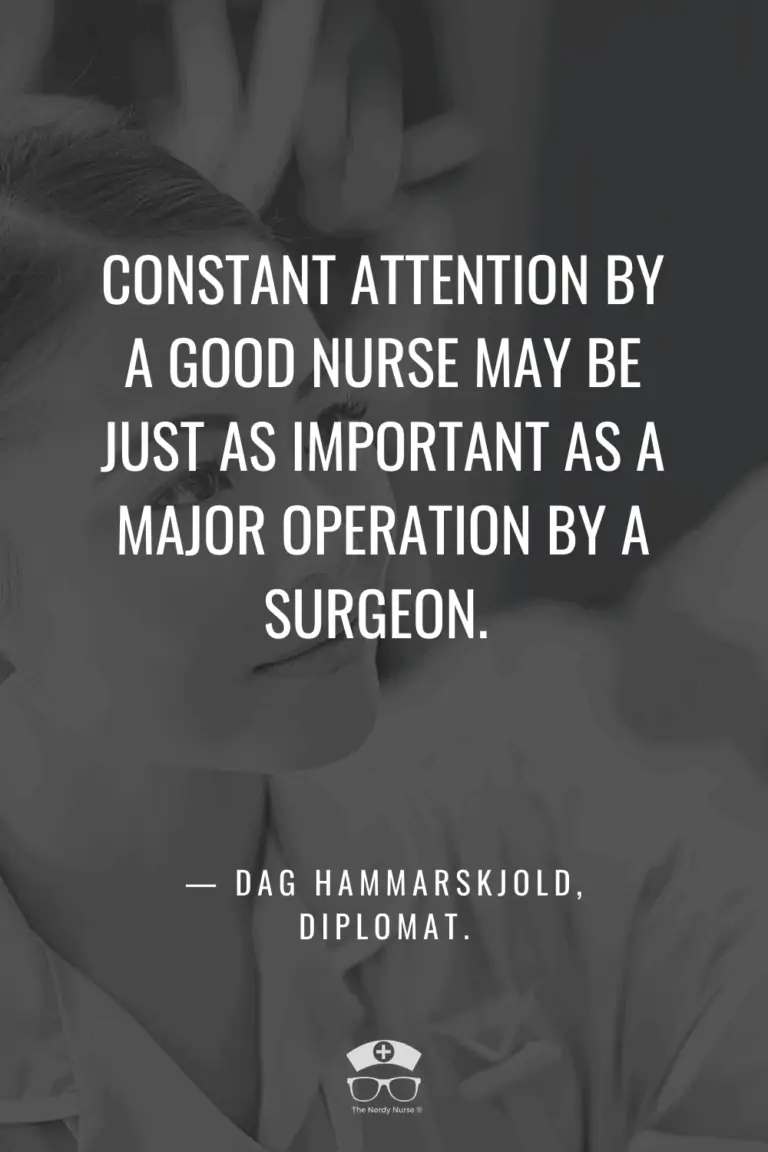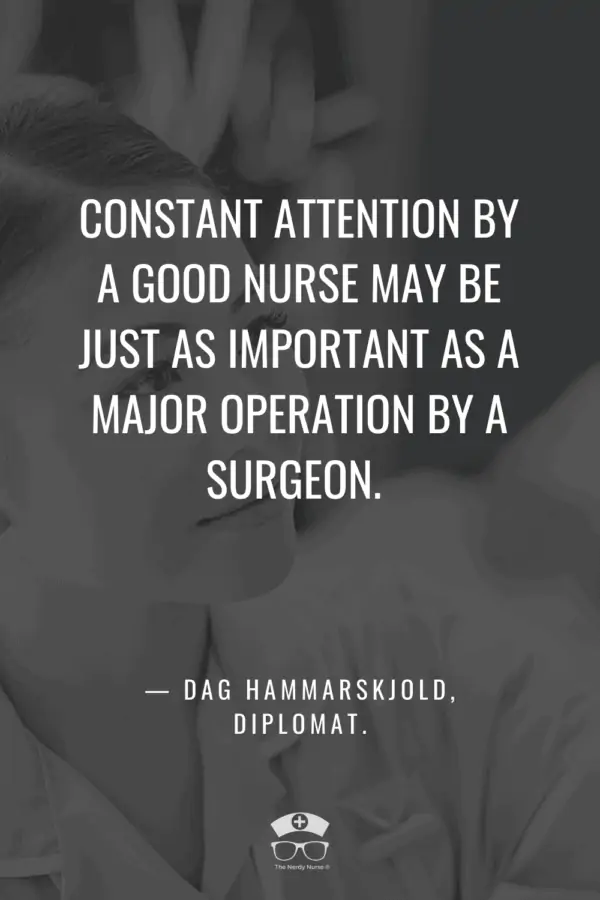 We don't stop going to school when we graduate. – Carol Burnett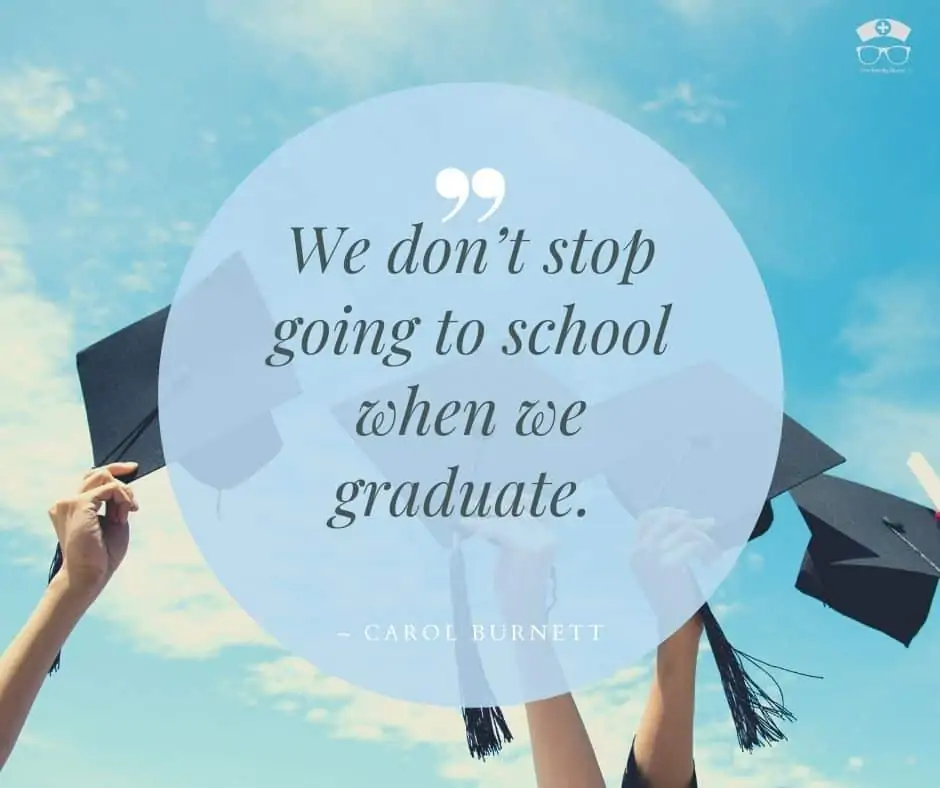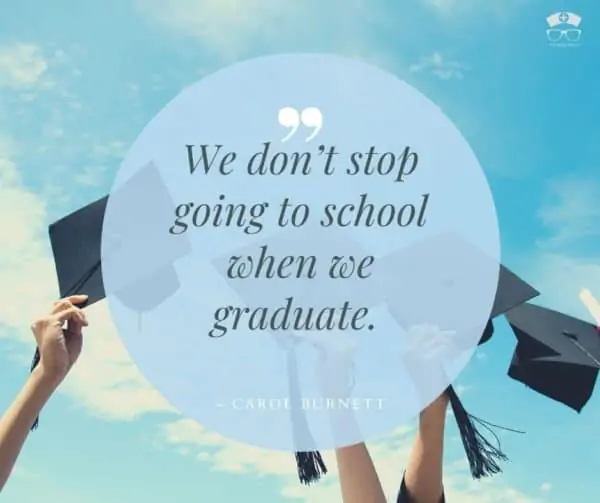 Too often we underestimate the power of a touch, a smile, a kind word, a listening ear, an honest compliment, or the smallest act of caring, all of which have the potential to turn a life around. — Leo Buscaglia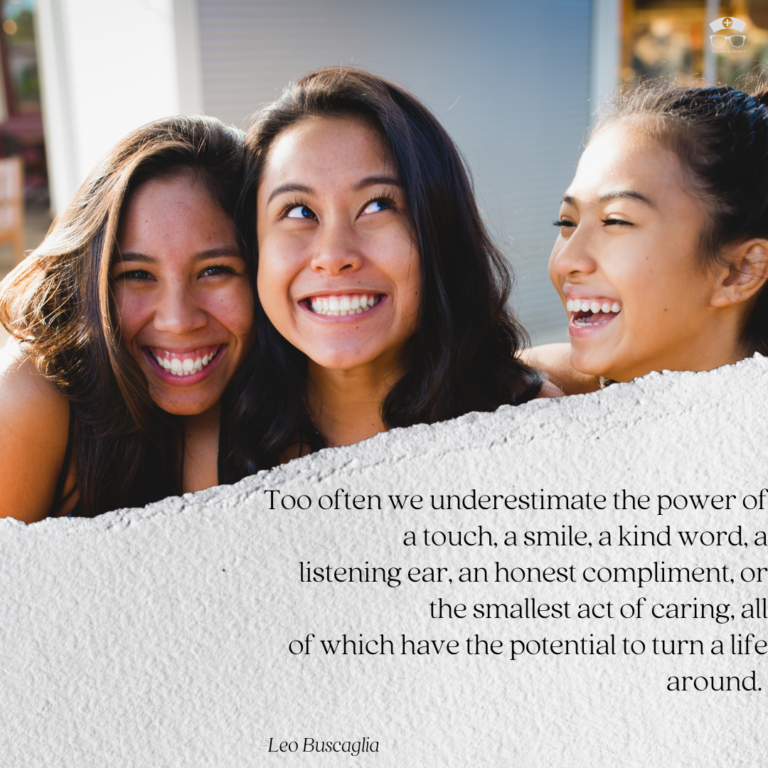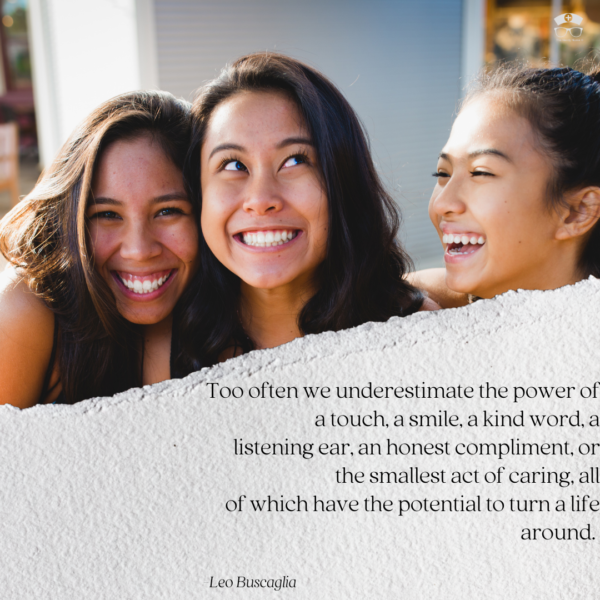 You don't learn to walk by following rules. You learn by doing, and by falling over. — Richard Branson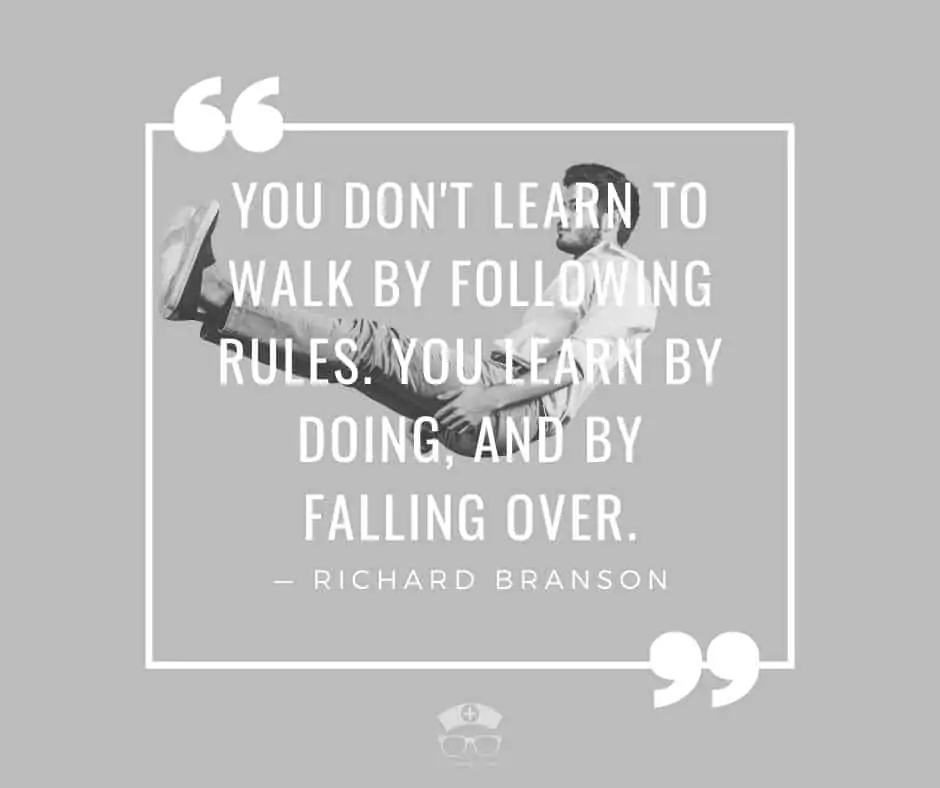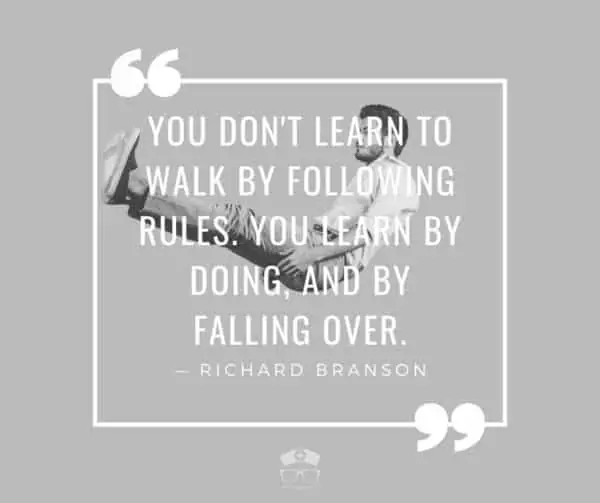 America's nurses are the beating heart of our medical system. — Barack Obama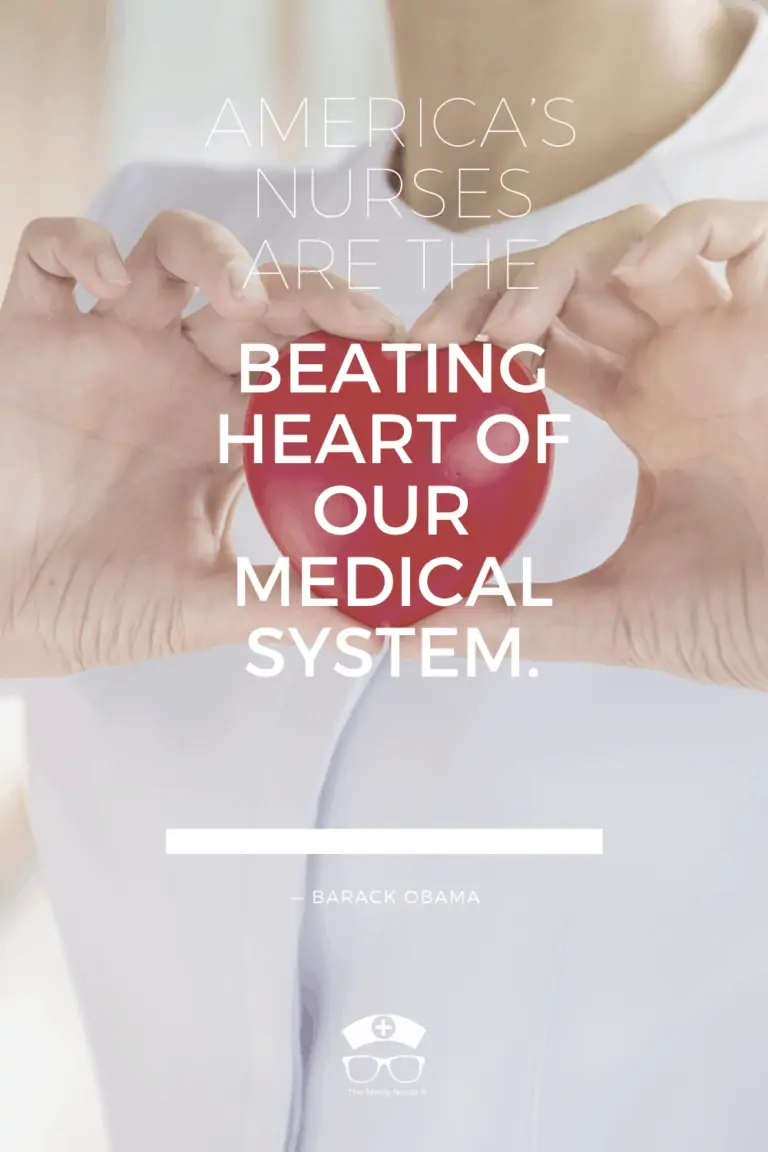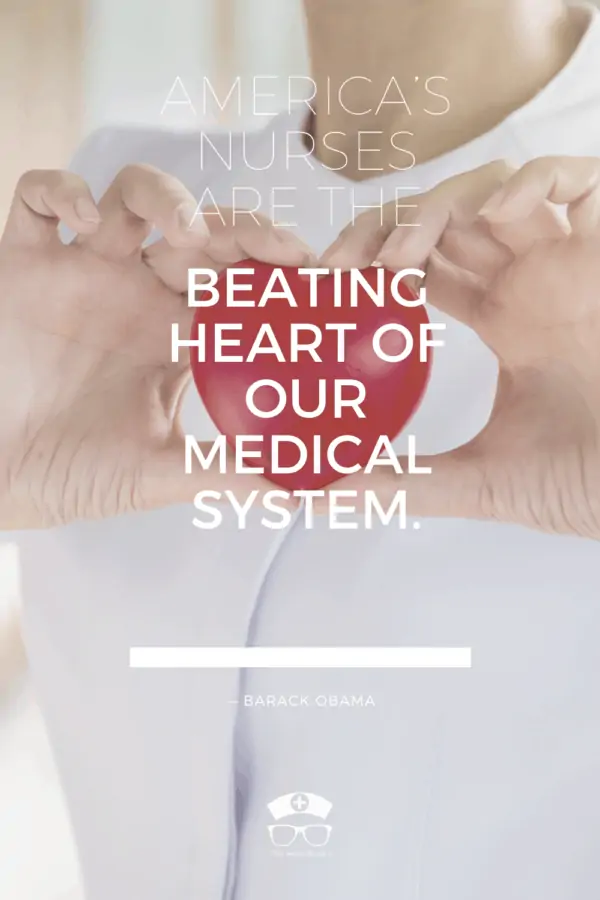 No school without spectacular eccentrics and crazy hearts is worth attending. — Saul Bellow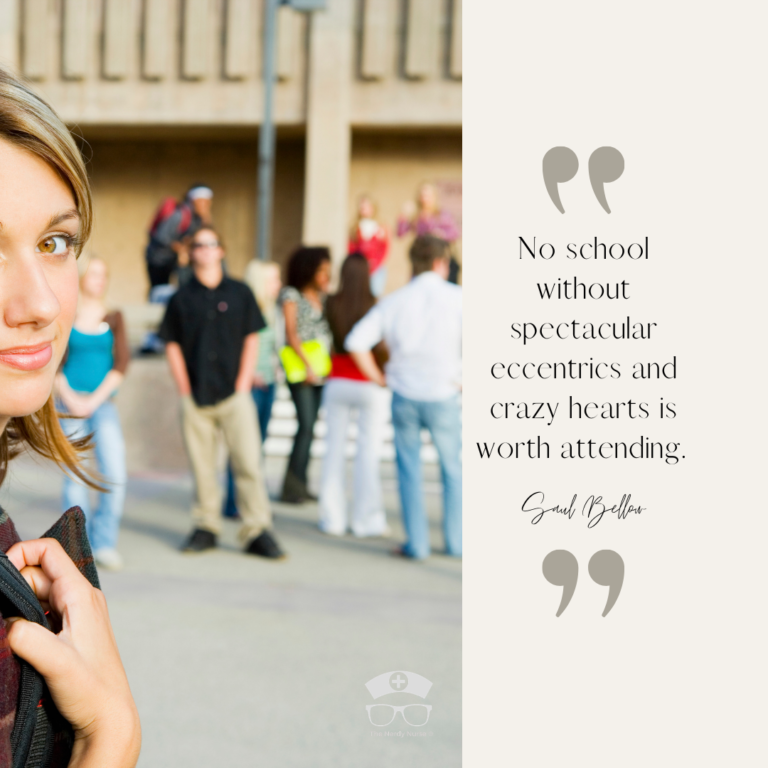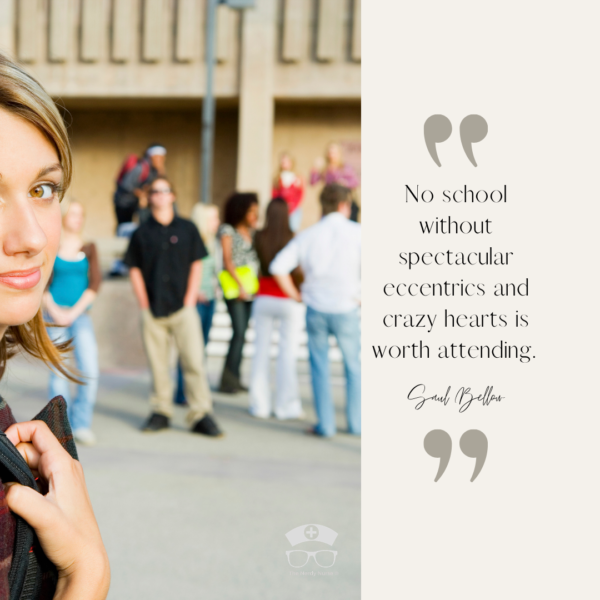 They may forget your name but they will never forget how you made them feel. — Maya Angelou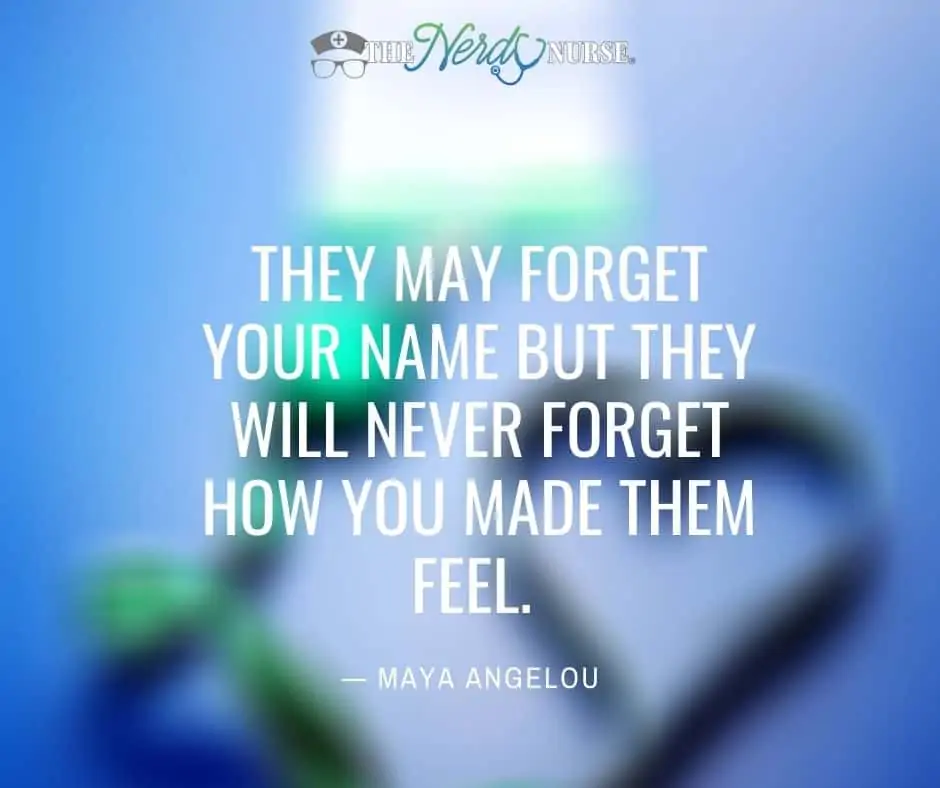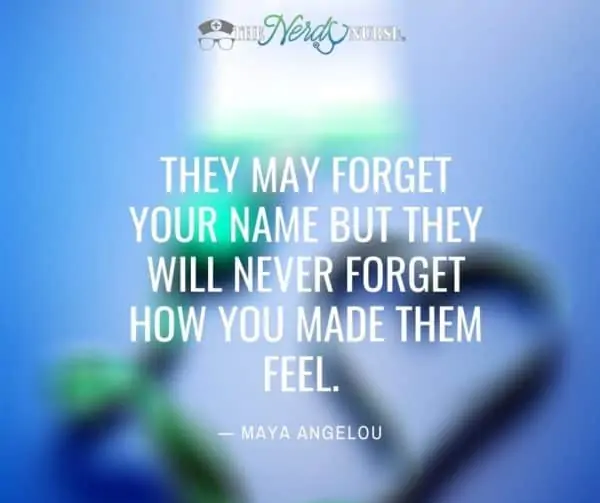 I'm not telling you it's going to be easy- I'm telling you it's going to be worth it. — Art Williams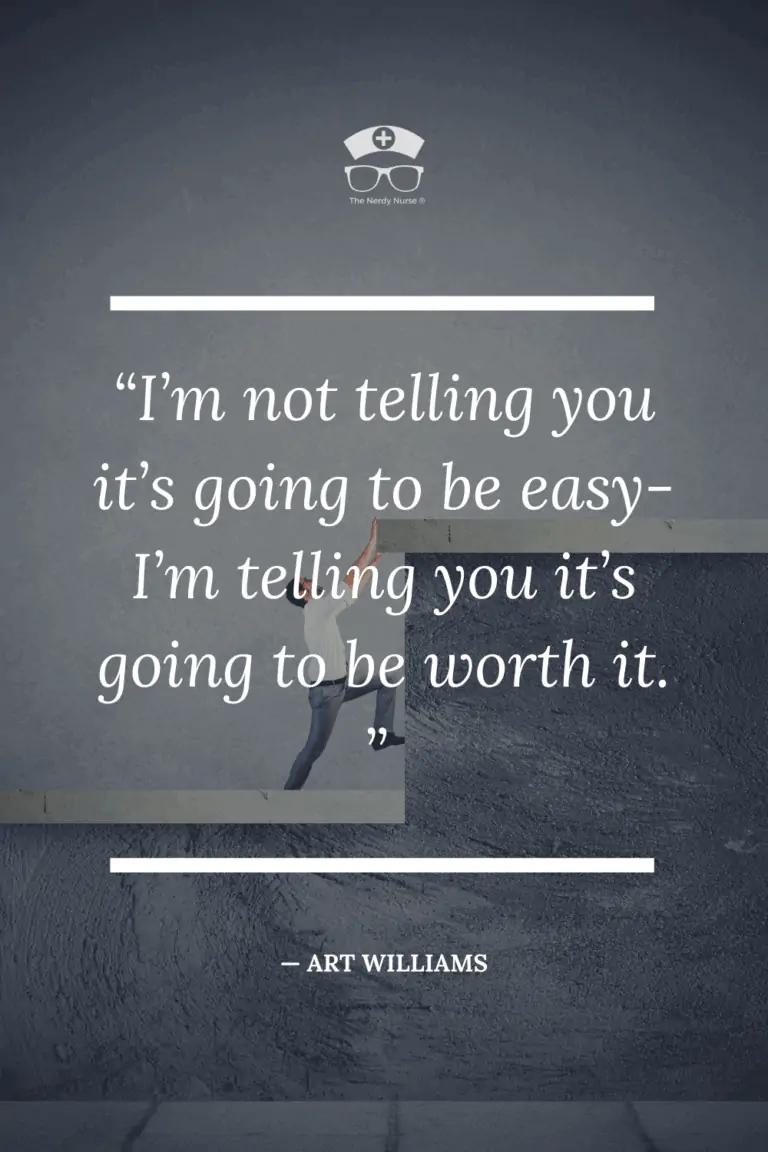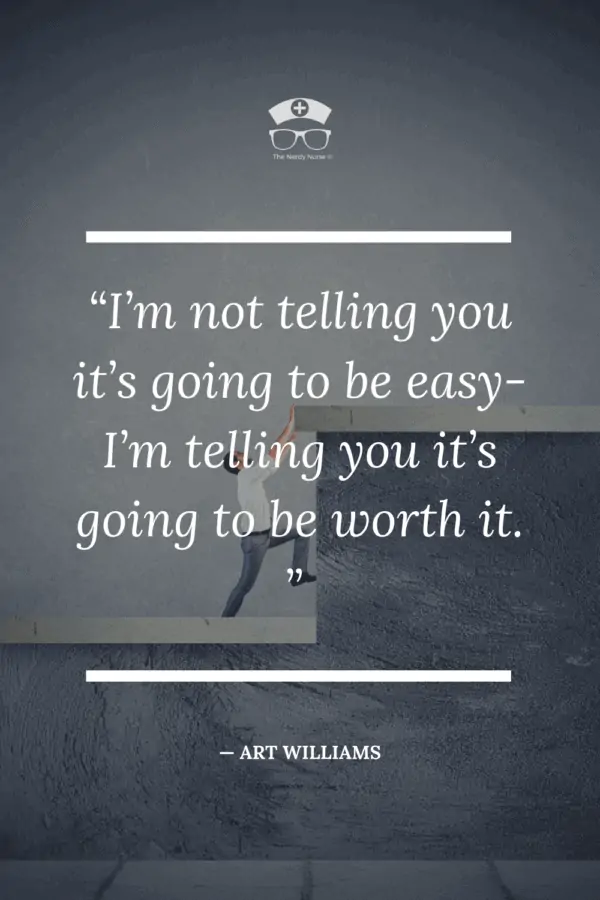 Nurses dispense comfort, compassion, and caring without even a prescription. — Val Saintsbury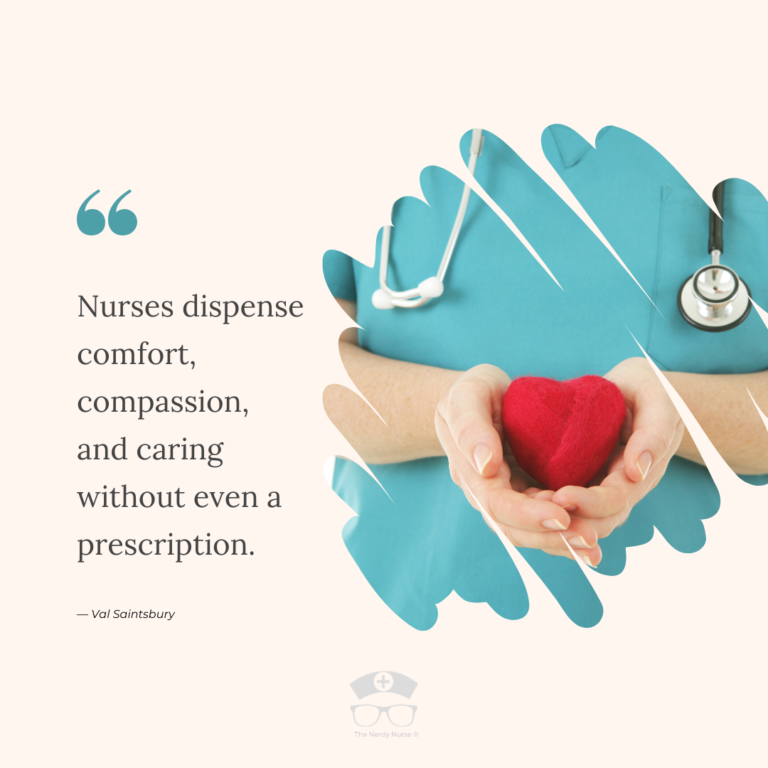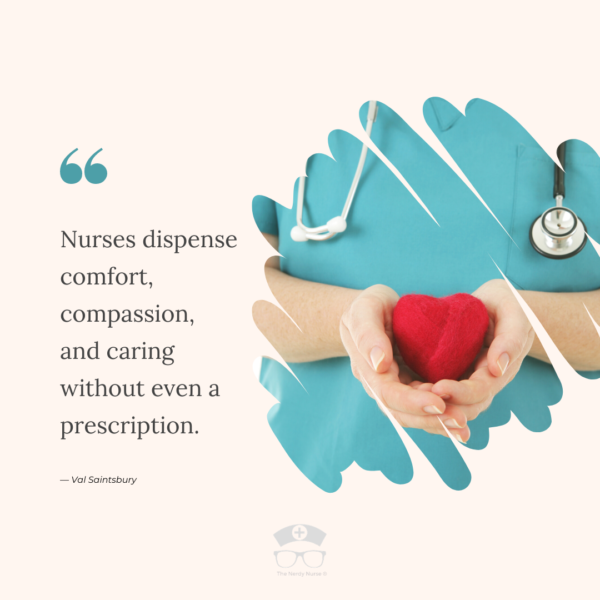 Nothing is impossible the word itself says "I'm possible". — Audrey Hepburn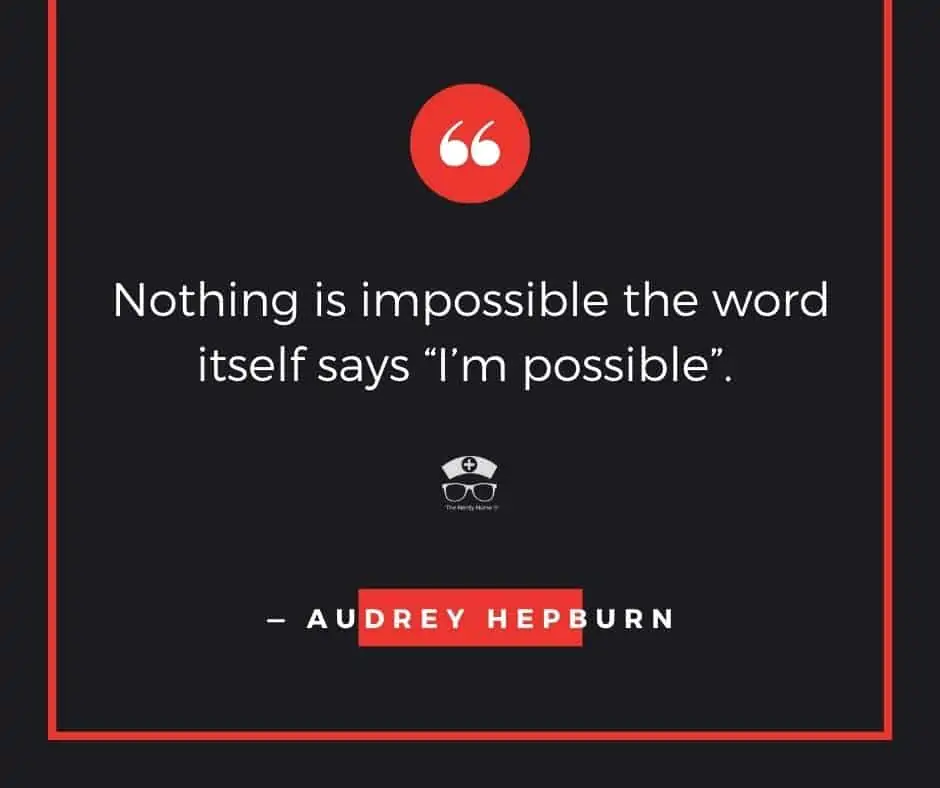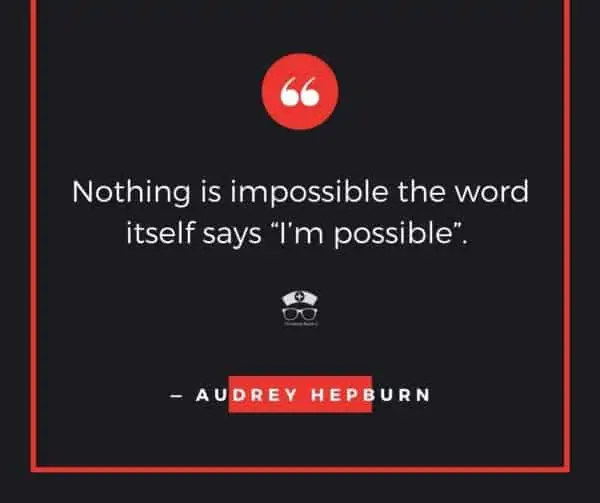 Every nurse was drawn to nursing because of a desire to care, to serve, or to help. — Christina Feist-Heilmeier, RN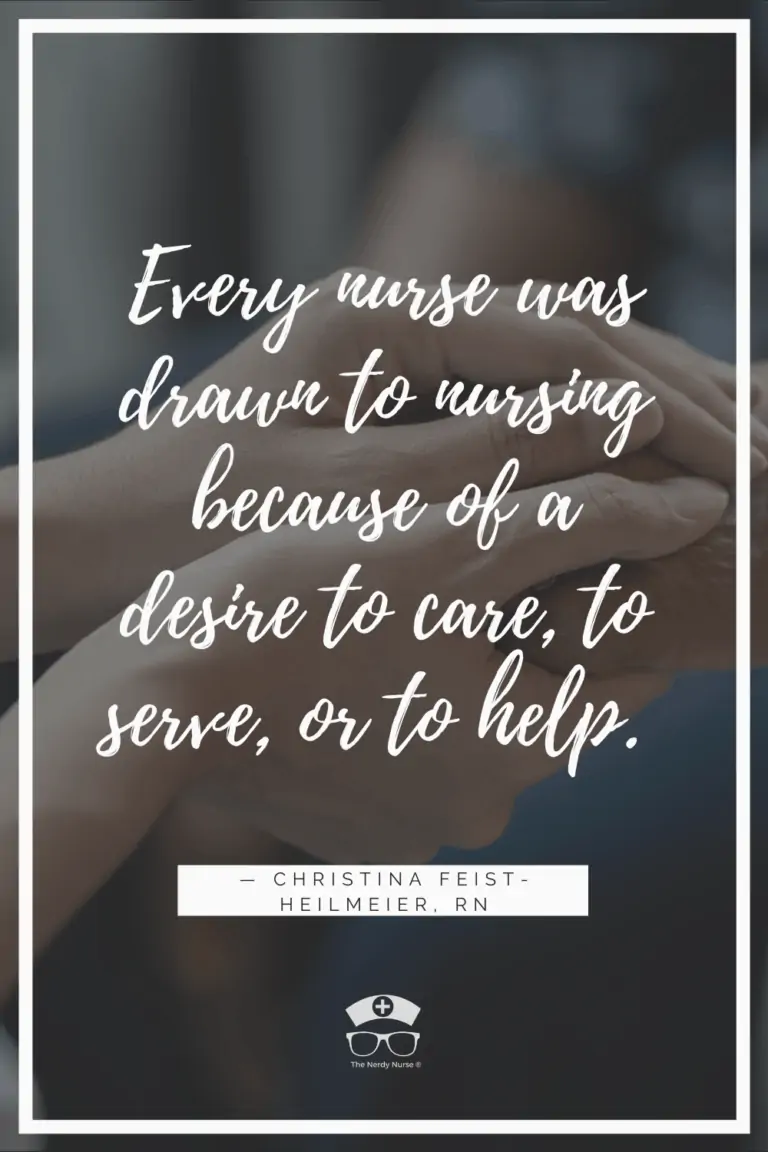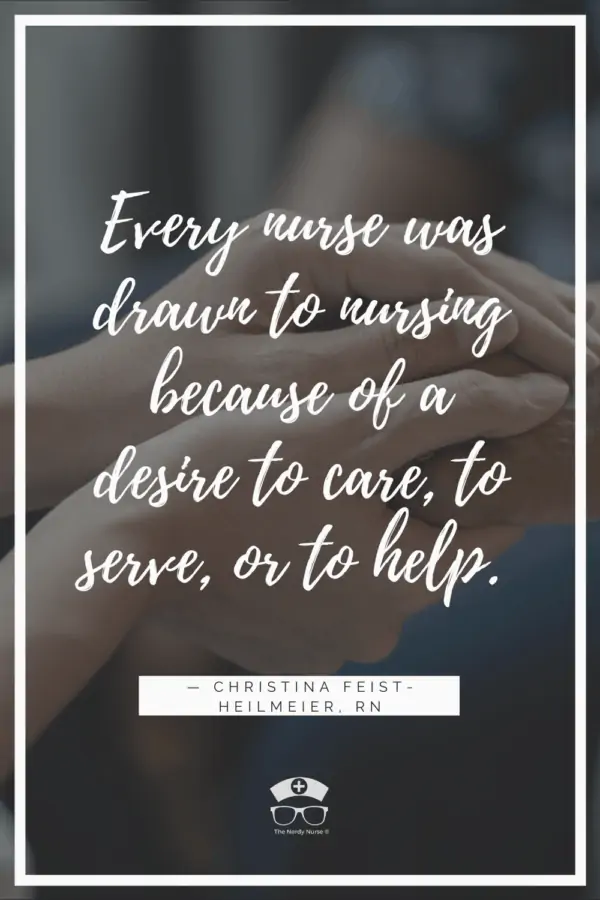 You don't have to be great to get started, but you have to get started to be great. — Les Brown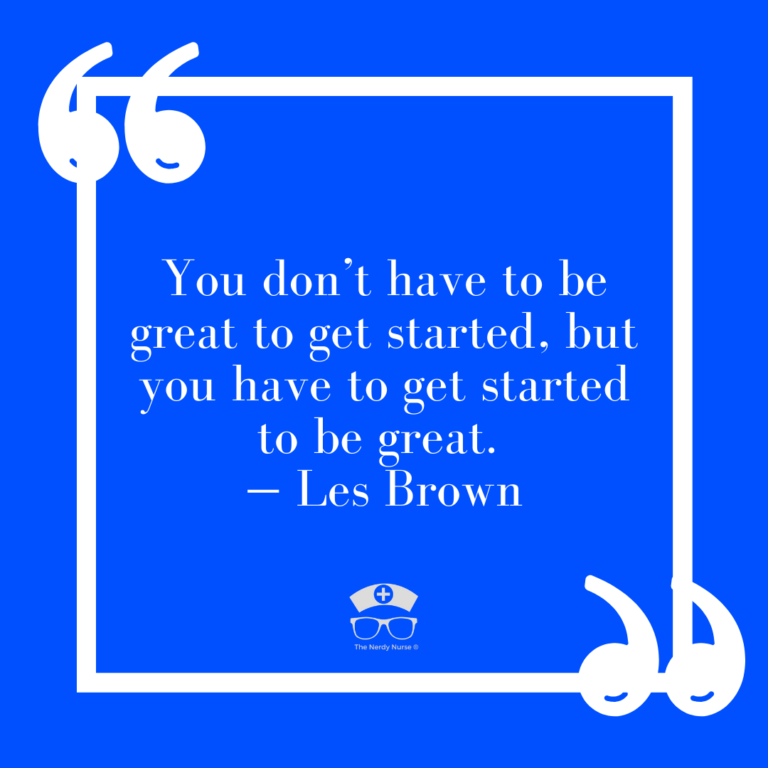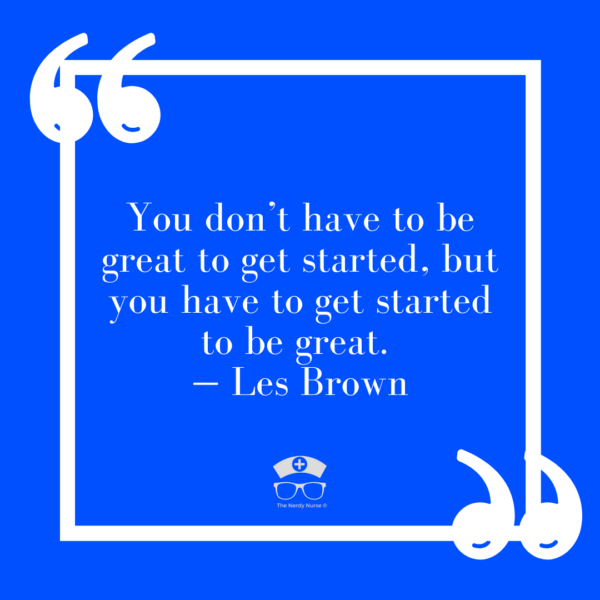 You treat a disease: you win, you lose. You treat a person, I guarantee you win—no matter the outcome. — Robin Williams in Patch Adams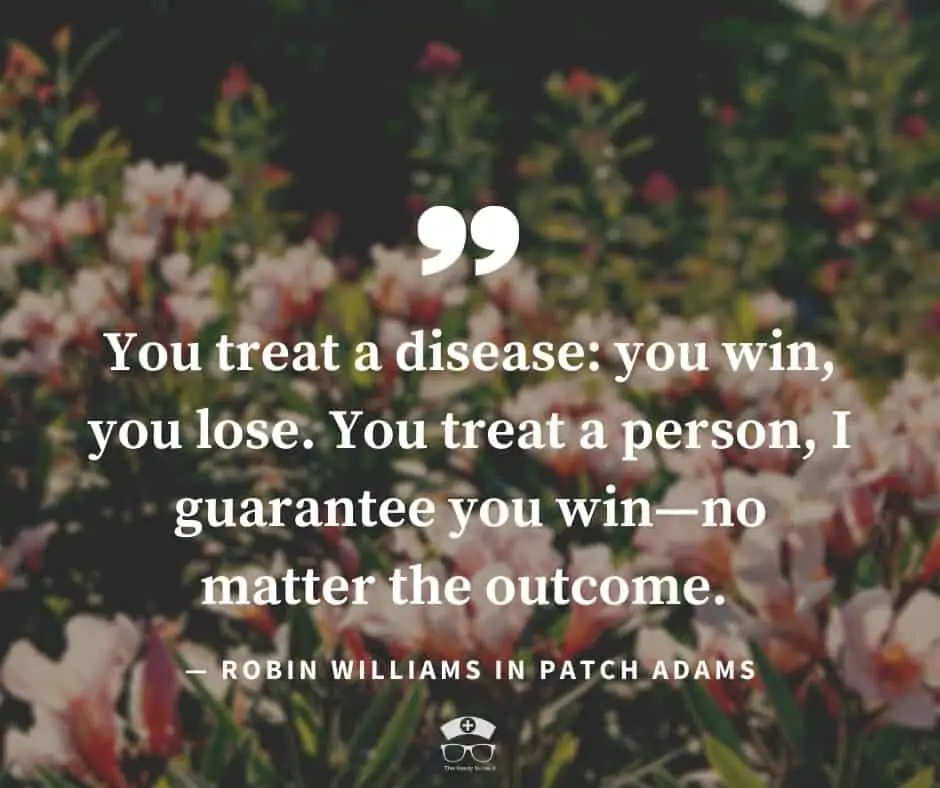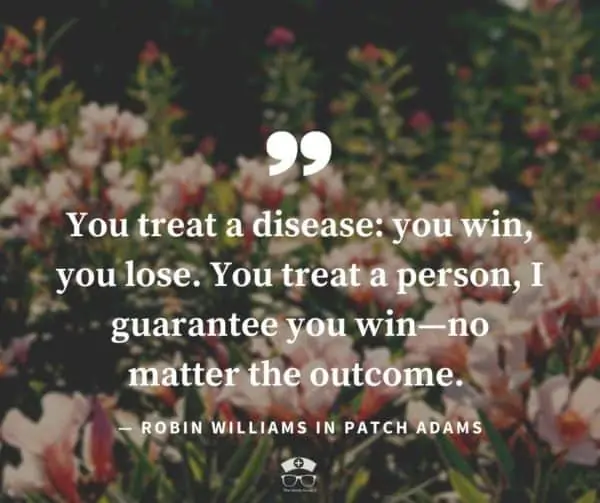 I've got a theory that if you give 100 percent all the time, somehow things will work out in the end. — Larry Bird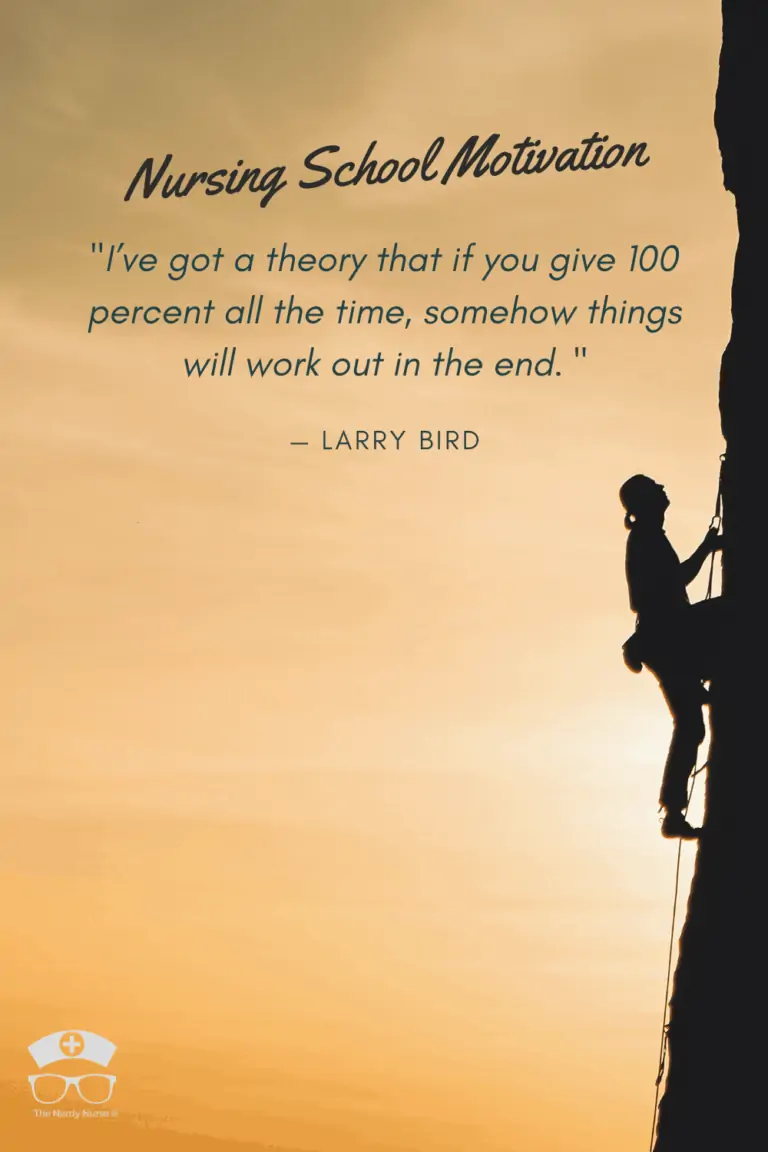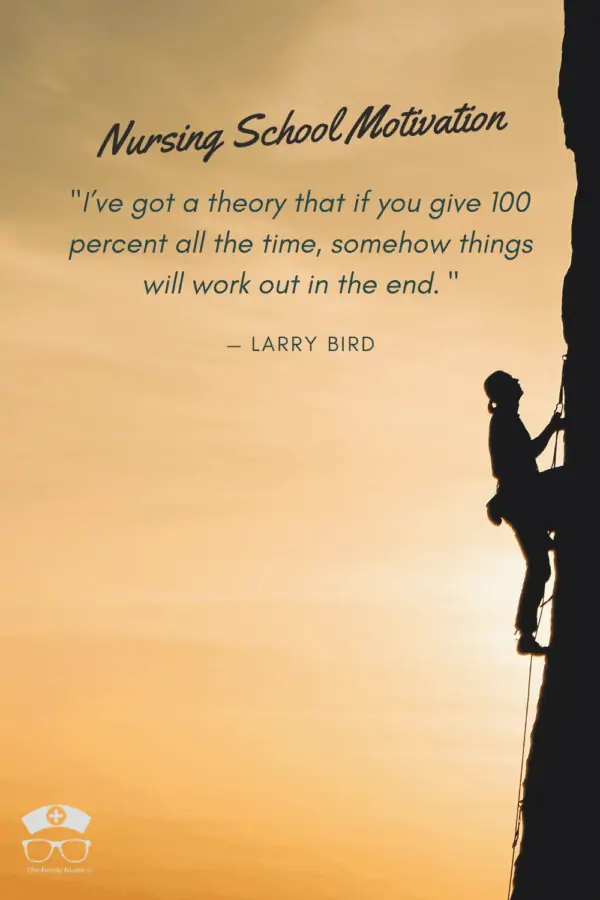 Our job as nurses is to cushion the sorrow and celebrate the job, every day, while we are 'just doing our jobs.' — Christine Belle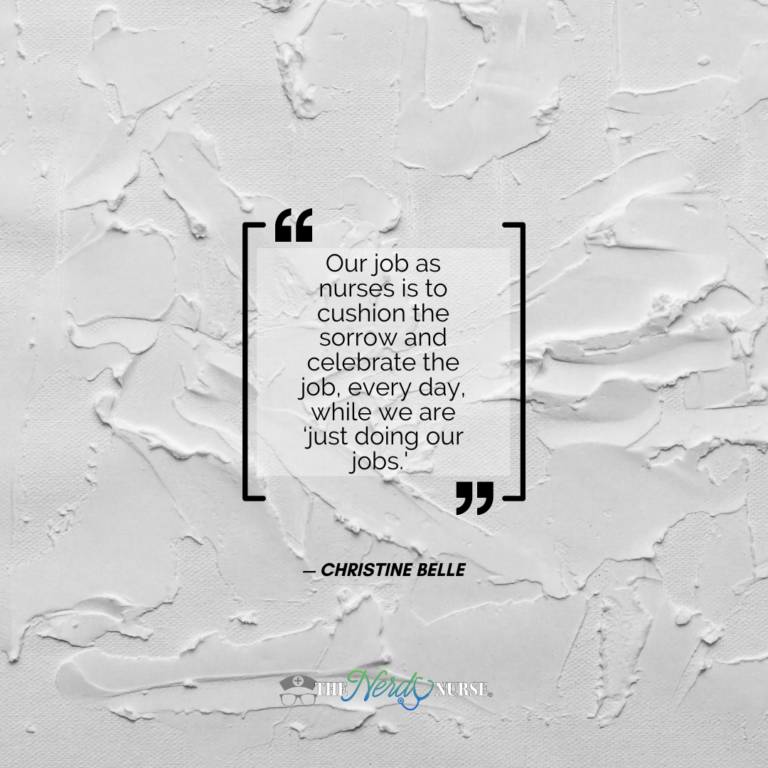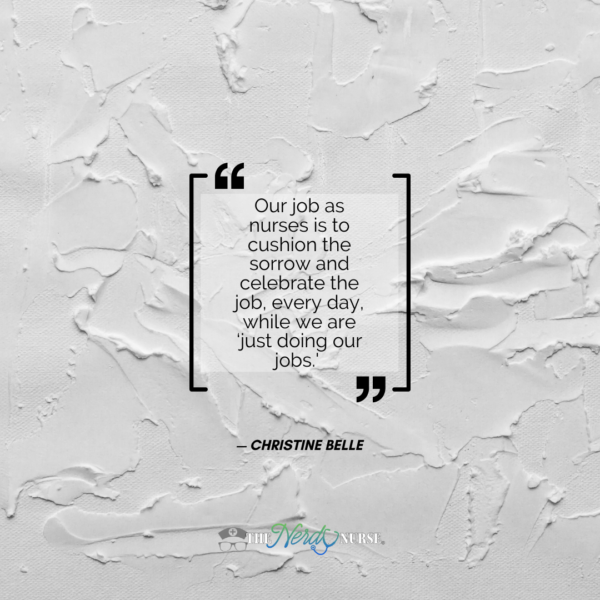 Whether you think you can or think you can't you're right. — Henry Ford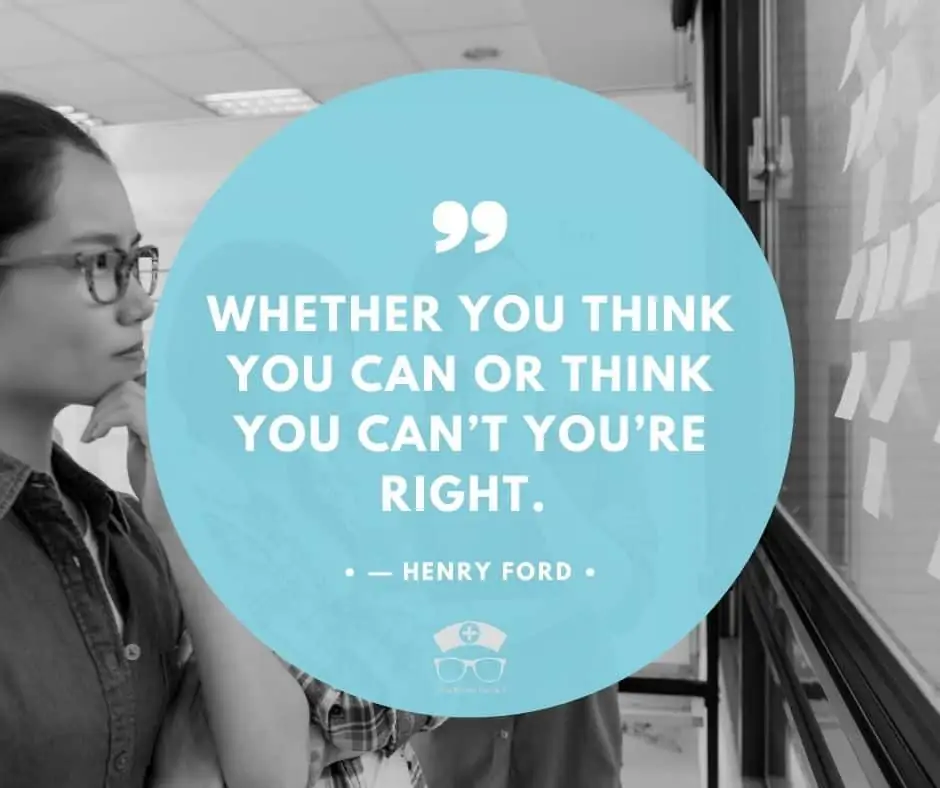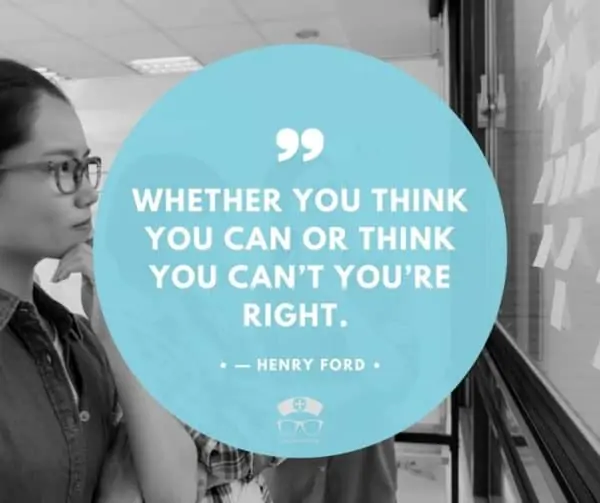 When you're a nurse, you know that every day you will touch a life or a life will touch yours. — Unknown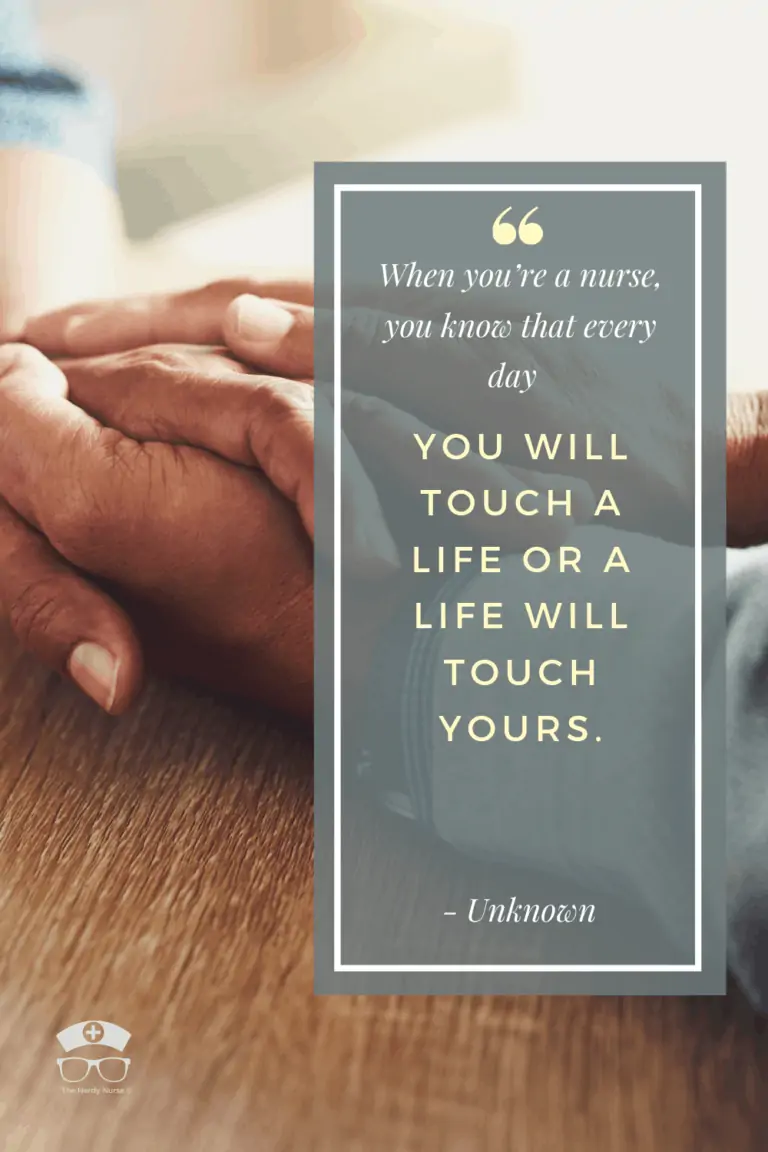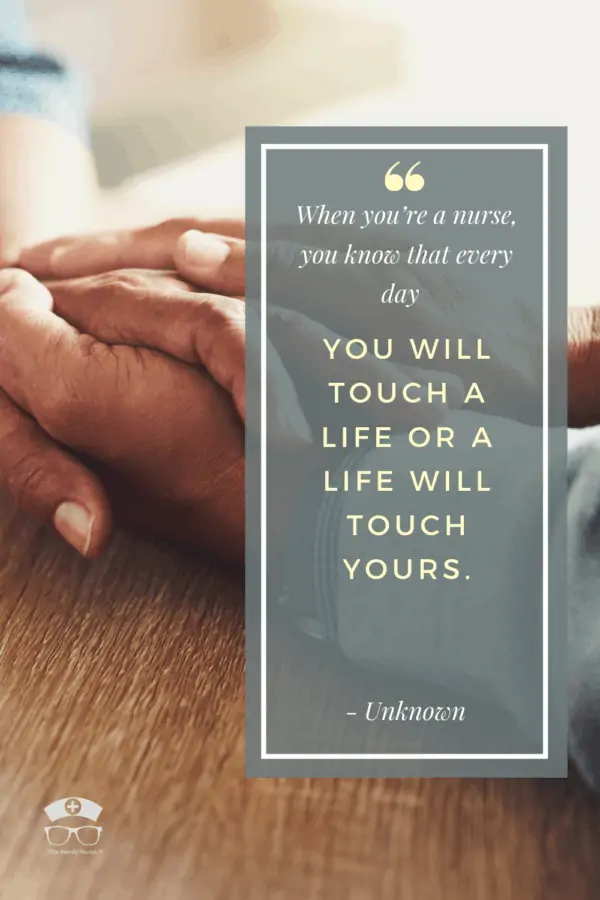 You learn something every day if you pay attention. — Ray LeBlond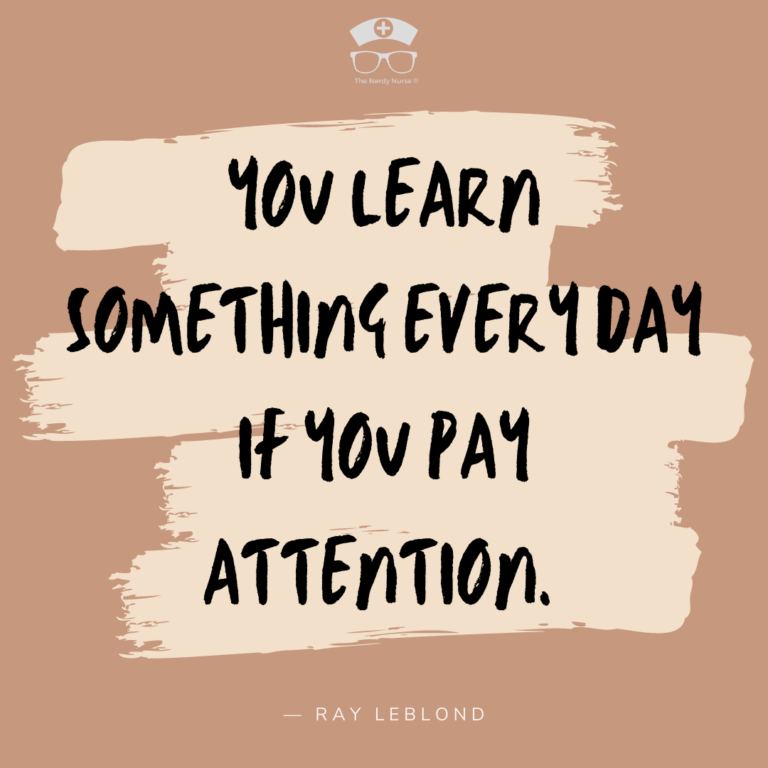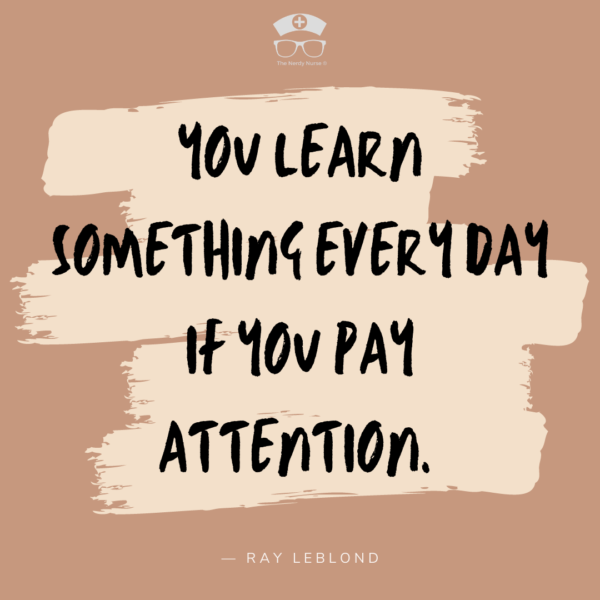 Learning is a treasure that will follow its owner everywhere. — Chinese Proverb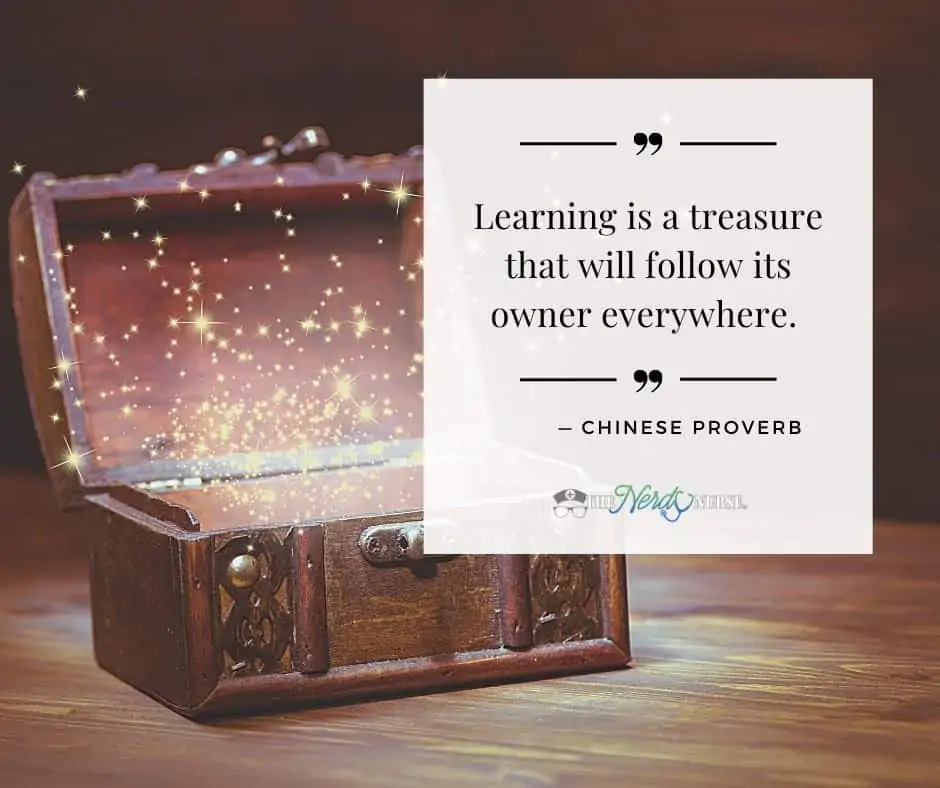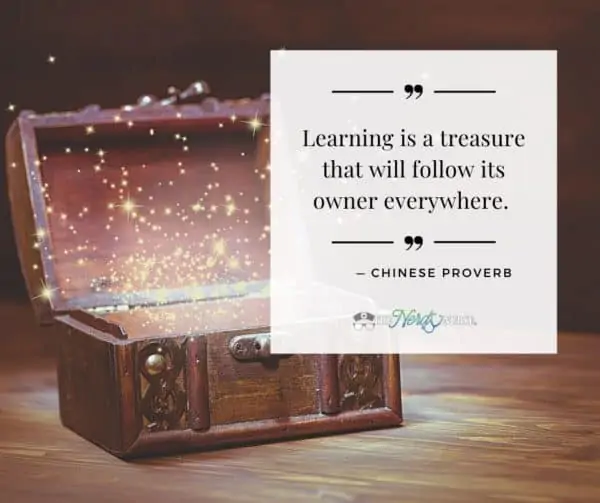 To do what nobody else will do, in a way that nobody else can, in spite of all we go through, is to be a nurse. — Rawsi Williams, JD, BSN, RN, PhD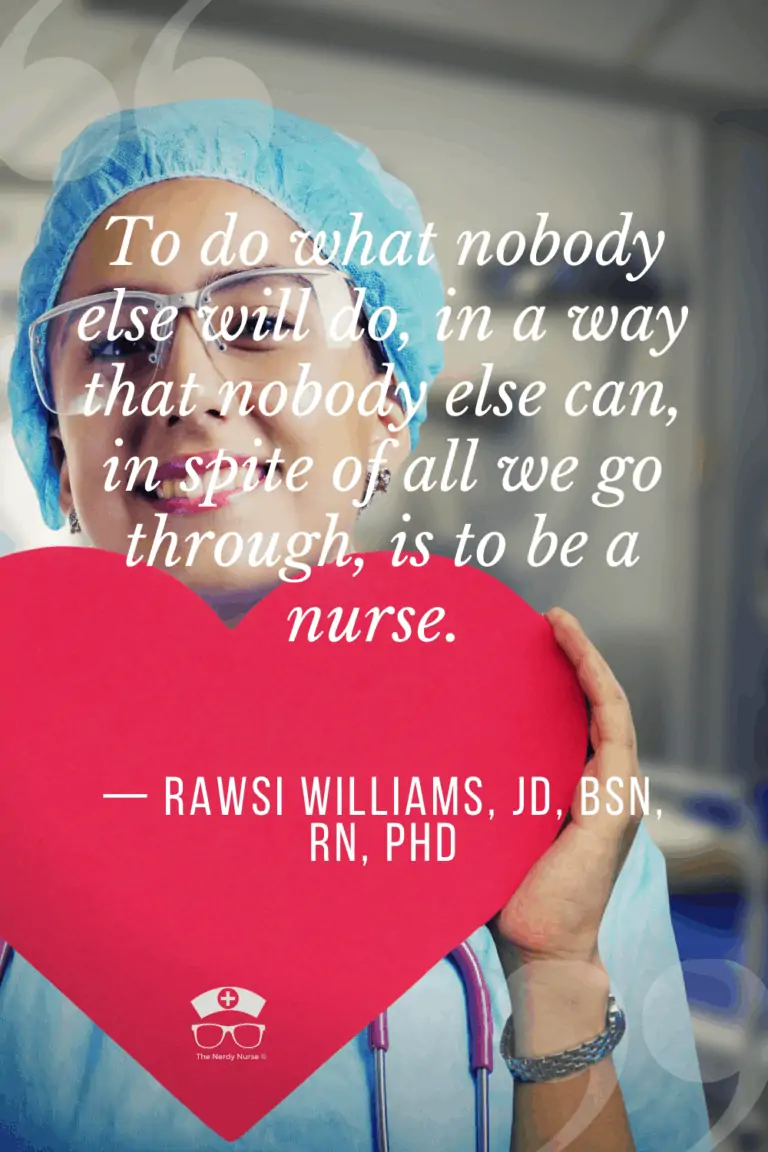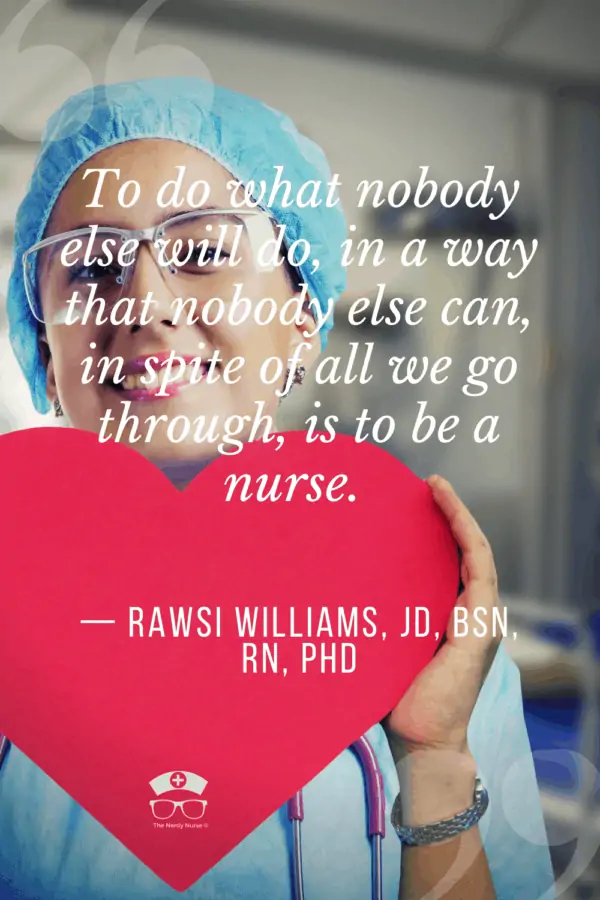 Not all angels have wings … some have scrubs. — Unknown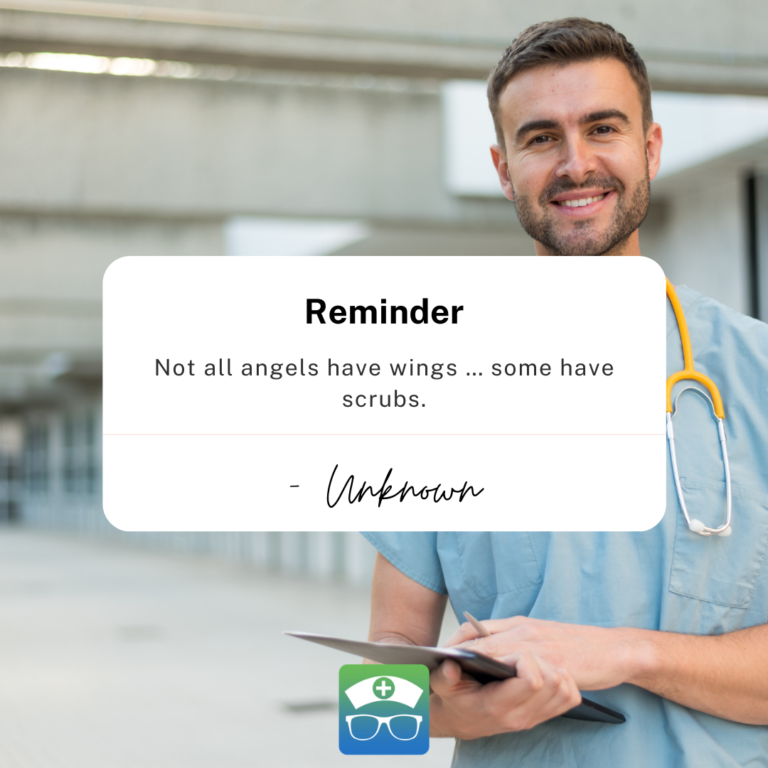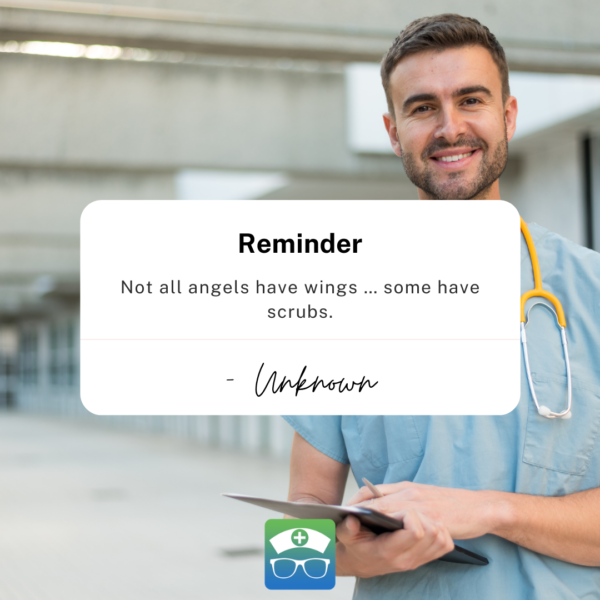 Never give up on a dream just because of the time it will take to accomplish it. The time will pass anyway. — Earl Nightingale, American radio speaker and author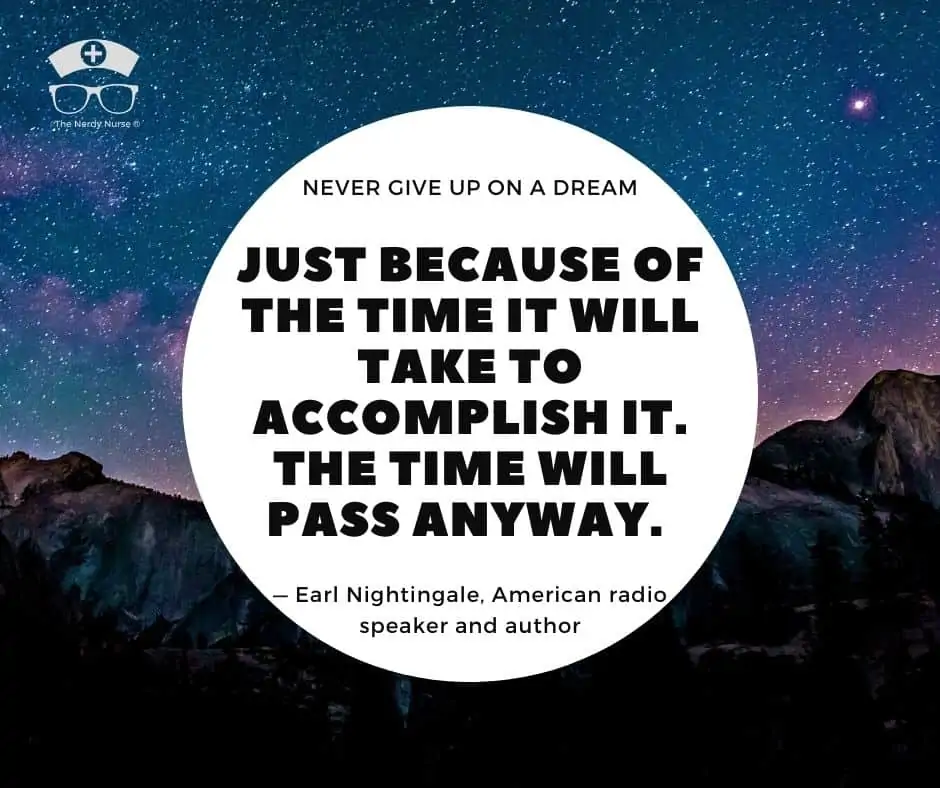 Final Thoughts
Nursing school is one of the most difficult things you will do – but it is definitely worth it. As a nurse, you will make a real difference in this world. Cling to these inspirational school quotes and use them to propel you forward whenever you feel like you are hitting a brick wall.
More Nurse Life Inspiration
If you enjoyed these inspirational school quotes, then you will love these memes and jokes too. They are all way too relatable!