*articles contain affiliate links*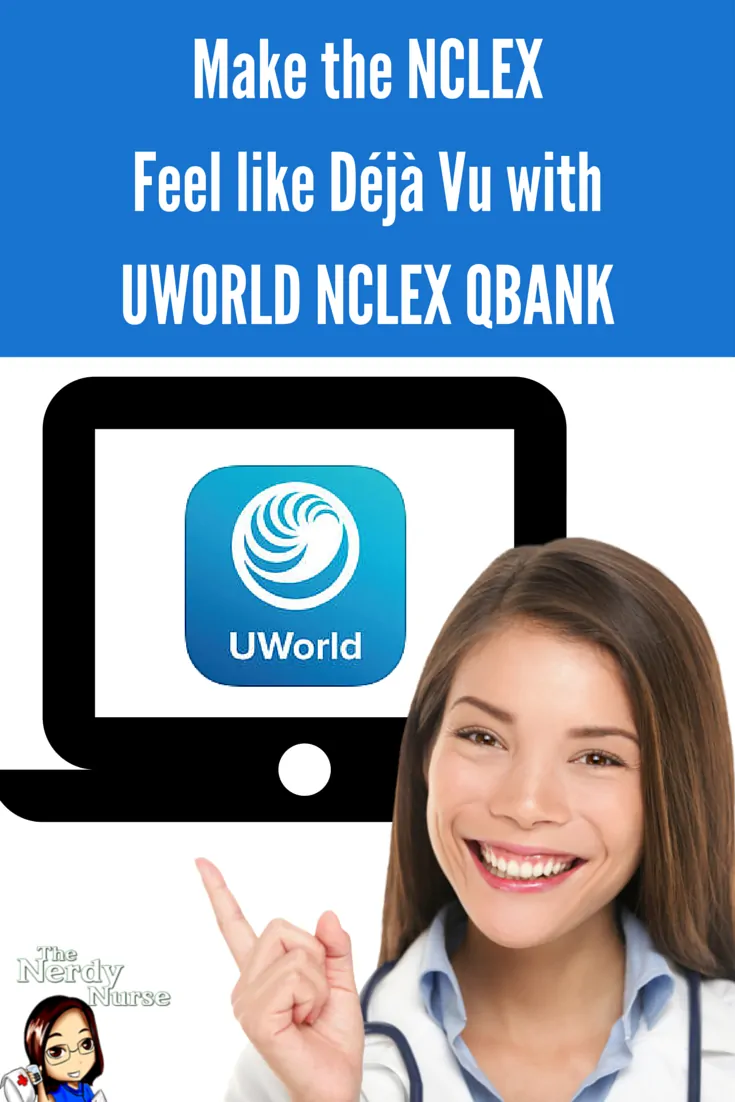 The NCLEX is the terrifying barrier between a trained nursing student becoming a registered and practicing nurse. It's a difficult exam that is designed to elicit critical thinking skills and determine with a 95% confidence interval whether a candidate meets the requirements to pass. To add to the frustration, a nursing candidate has only about a 50% chance of answering the any given NCLEX question correctly.
To say it is stressful is an understatement.
However, the NCLEX doesn't have to be perceived as such a menace. If you adequately prepare for the NCLEX using the right study materials and test taking strategies there is no reason you can't take your exam with confidence and minimal stress.
Finding the Right NCLEX Questions
Over my years of blogging as a nurse, I've looked at a lot of questions NCLEX banks. Nearly every one of them that I've looked at provided good questions for nursing students. However, many of them lack the proper shell around those questions to make them feel like the real NCLEX experience. They also often suffer in providing adequate rationales so that students can learn from their mistakes when taking the practice tests.
I partnered with UWORLD to take a look at their NCLEX-RN QBANK and provide my honest feedback.
UWORLD NCLEX-RN QBANK
I skeptical when I first started to look at UWORLD. They are new in the NCLEX prep game and have historically focused on medical board exams. In fact, their question banks are used by 90% of medical students to prepare for their board exams. After looking at the question bank, it was clear why they are a leader in healthcare board prep. I was blown away by how NCLEX-like the style of questions and mechanism for answering those questions are. Out of all the NCLEX question banks and programs I've tried, the UWORLD NCLEX QBANK feels the most like taking the NCLEX.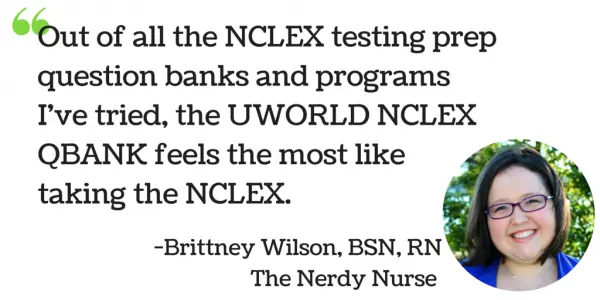 The NCLEX QBANK is set up to mimic the actual NCLEX test, and I can honestly say it does a better job at that than any our NCLEX question database I've seen. The questions have the same level of difficulty as the NCLEX and the types of questions have the same distribution as the NCLEX exam. This means the 30% of questions will be select all that apply and 5-10% will be some other form of alternate formatting like a heat map.
All the exam practice questions provide evidence-based rationales for both the correct and incorrect answers. The content is also updated daily by skilled and experience Registered Nurses.
UWORLD NCLEX-RN Subscriptions
I really like that the UWORLD NCLEX QBANK offers monthly subscriptions. This makes it one of the most affordable options for nursing students. The introductory rate starts at $49 a month. I would recommend most nursing students opt for the $99 three months plan as it will give them adequate study time and it's a good value.
Take Charge of Your Nursing Career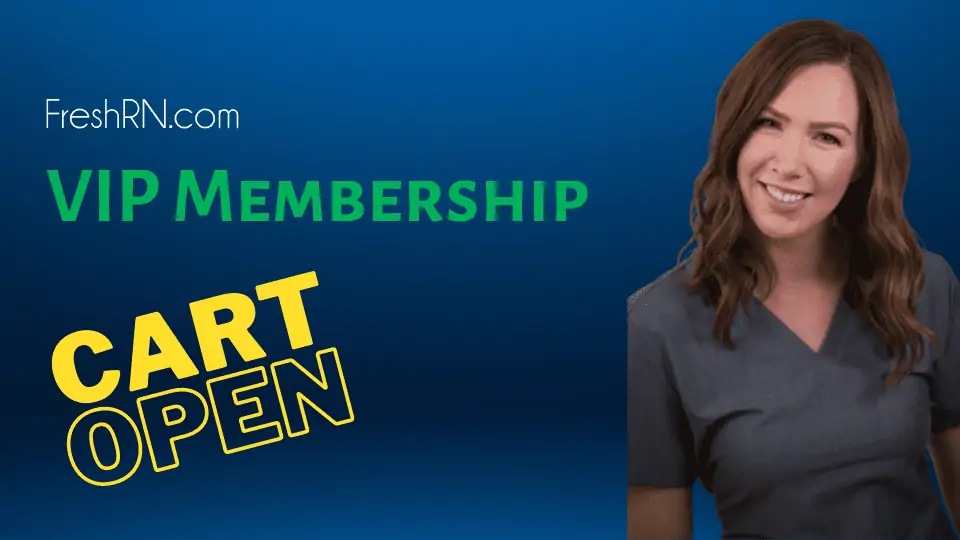 Your first year as a nurse is daunting. You need someone in your corner telling you what your managers really need from you, helping you learn to interact with your preceptor, and really just manage your life. Find all that an more with the FreshRN VIP - Membership.
I'm Ready to Thrive
UWORLD NCLEX-RN Apps
In addition to website access, the same NCLEX-style questions can be taken with on the go via the convenient apps available on the App Store, Google Play, and Kindle Fire.
Try it For Free
Find out more about the NCLEX-RN exam, the UWORLD NCLEX-RN QBANK and try a free demo of the UWORLD NCLEX-RN QBANK for yourself.
More NCLEX Resources
Check out our resource post that includes tons of NCLEX questions and prep materials and the Best NCLEX review. You can also find out how to pass the NCLEX in 75 questions, on the 1st attempt!
Get Our Best NCLEX Study Tools!
Sign Up and send our best NCLEX study resources right to your inbox!