*articles contain affiliate links*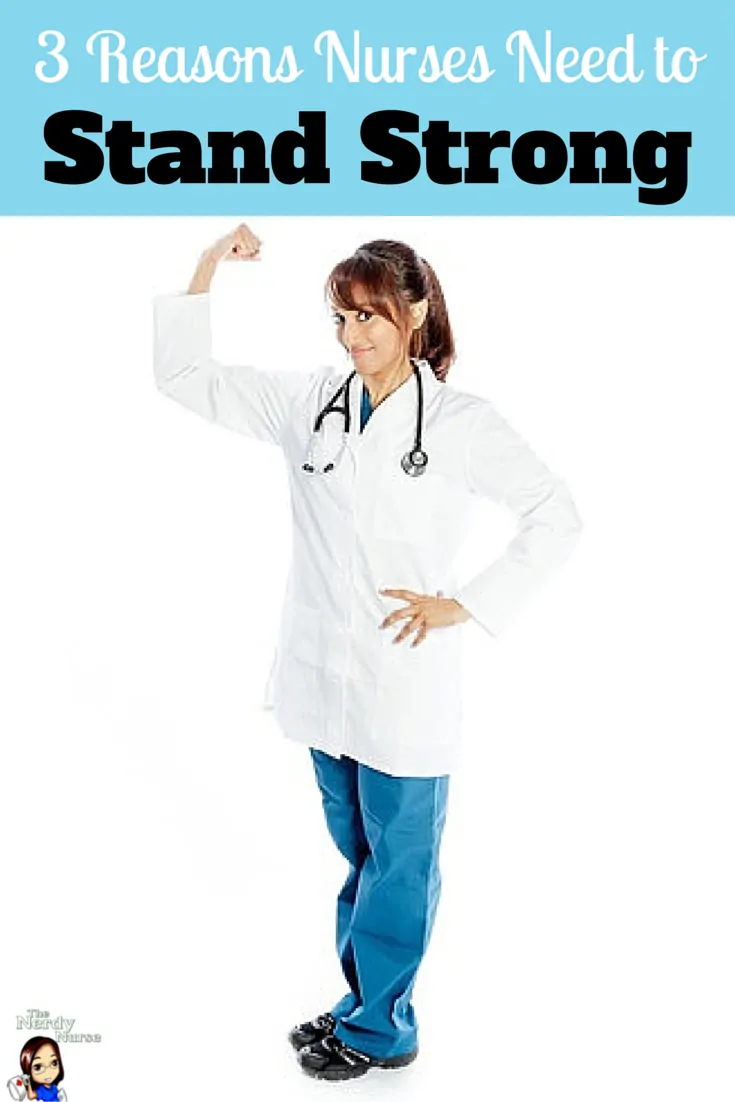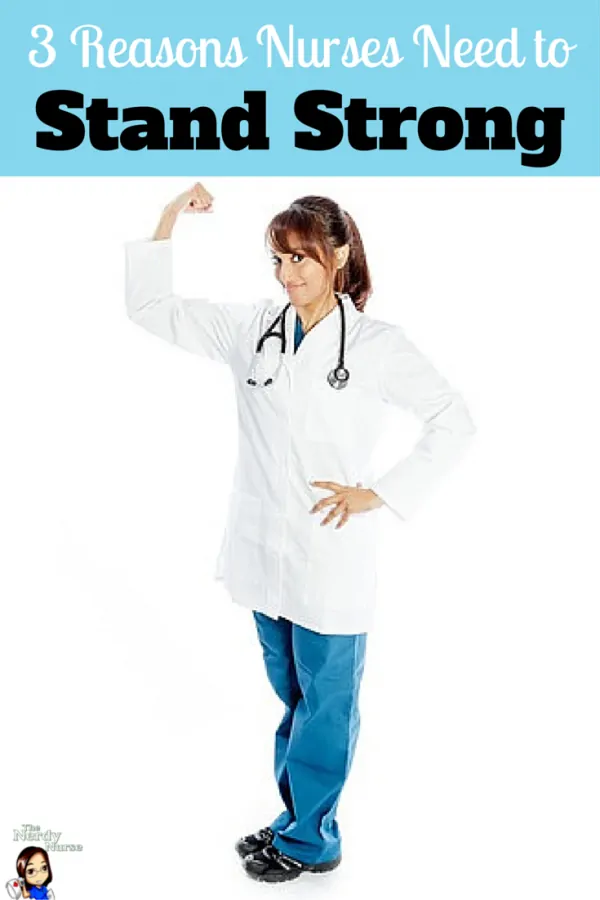 Before discussing why nurses need to stand strong, we must first examine what it means for a nurse to stand strong. While there are many definitions, I think the one that most accurately captures the message of standing strong is to "do the right thing." Nurses have the unique ability to advocate for people who are at their most vulnerable. They have the ability to advocate for their profession and colleagues to ensure the nursing profession is well represented. They have the ability to ensure that they touch all hearts, in both big and small ways. However, above all else, they have the responsibility to ensure they are delivering adequate self-care.
Nursing is a profession that both allows and requires you to stand strong. It could be said that standing strong is a requirement of the job, but at the same time it's also a benefit. Many people benefit when nurses take care of themselves. In fact, if nurses don't take care of themselves they won't be able to take care of others. If you don't stand strong for yourself, how are you going to stand strong for anyone else?
Reasons Nurses Need to Stand Strong
Your Patients
Patients come to the hospitals when they are in their most vulnerable state. Most of them would much rather be at home with their families. Many times they are alone in the hospitals and may not be able to advocate for themselves. As a nurse, it is your duty to provide patients with the highest level of care possible. You must stand strong to advocate for the needs and desires of your patients.
Your Family
No matter what size your family is, there are always going to be opportunity for conflict. Your child may become upset with you because you won't let them have or do something. Your spouse may get irritated because of something you ask. You may not always be the favorite, however you know that you have to continue to stand strong and be the backbone of the household.
You
Standing strong for yourself can be a complicated matter. On the one hand, you want to be a strong advocate for the causes you believe in. On the other hand, you must ensure that you're taking care of yourself so that you can continue to care for others. Sometimes standing strong means sitting down. It means getting a massage and relaxing a little.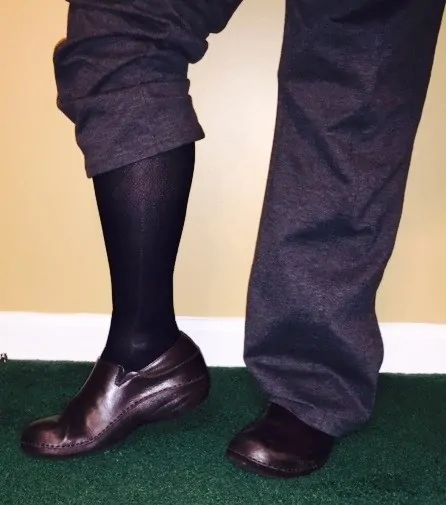 Sometimes you have to get the little extras to stay in peak condition. I am thankful to have partnered with the FUTURO™ Brand on this blog post because they know the importance of standing strong and self-care for nurses. FUTURO™ Energizing Trouser Socks, available in the pharmacy section of major retailers nationwide, including Walgreens, are a simple addition to any nurse's wardrobe that can improve circulation, and help soothe the symptoms of tired, swelling, and aching legs. This simple addition to your wardrobe can make a big difference in your stamina and overall level of comfort on the job. It's important to make sure that you are taking care of yourself first, or else you won't be able to take care of others to your best ability.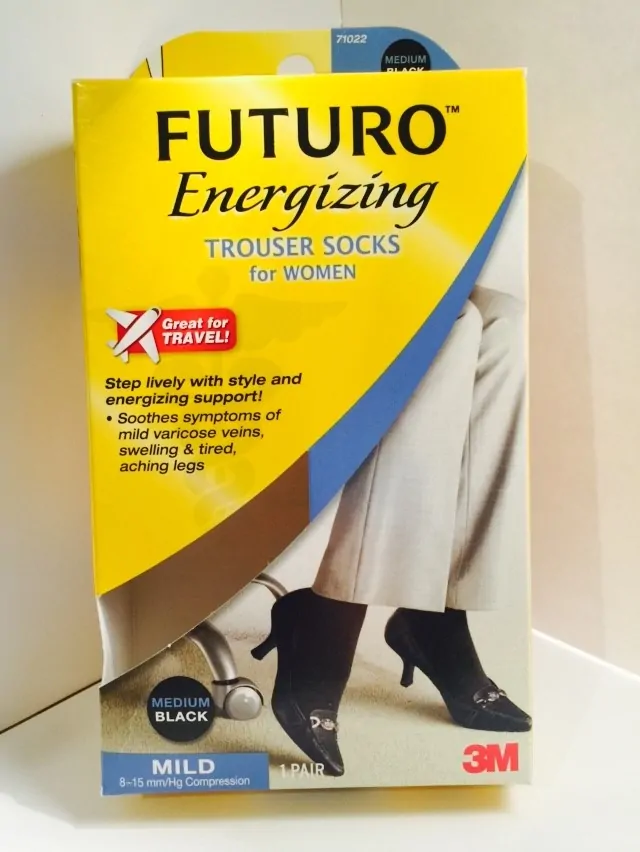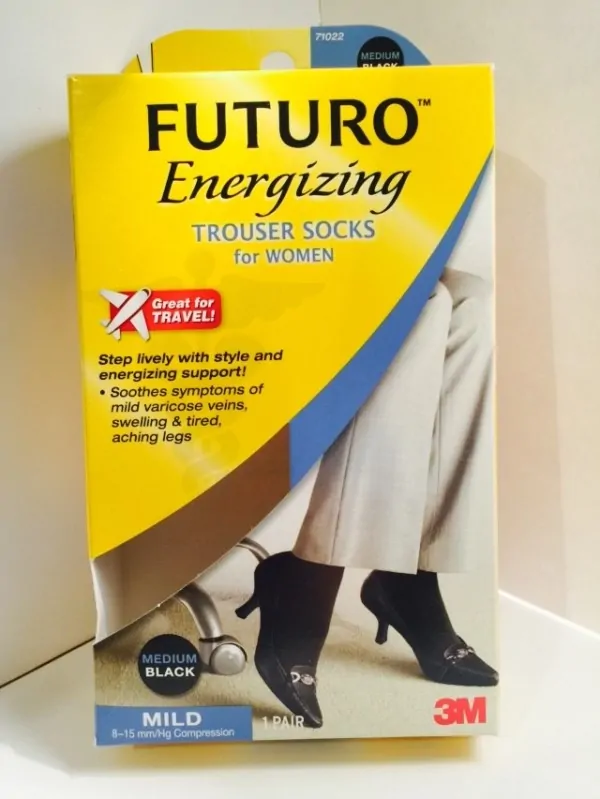 Standing Strong Makes This World a Better Place
I made a decision very early on in my life that I would always try to do the right thing. You see, standing strong and doing what's right can be a hard road to walk, but it's the best road you can walk. It's the stance you take when you want to make a difference in the world. Standing strong is one of the many ways that nurses make this world a better place.
The FUTURO™ STAND STRONG Sweepstakes
The FUTURO™ STAND STRONG sweepstakes runs from now through July 27th, 2015. The FUTURO™ Brand is holding the sweepstakes to celebrate the daily achievements of people who stand strong on their legs and feet all day. The sweepstakes offers a series of prizes, including the chance for hardworking individuals to win the opportunity to put their feet up and relax while experiencing a trip of a lifetime and more.
The Grand Prize winner will have the choice of one of the following vacations, including airfare, accommodation, and more:

Spa Vacation – A trip for two, four days/three nights at the Miraval Resort in Tucson, Arizona
Disney Family Vacation – A trip for four, five days/four nights at Disney World in Orlando, Florida
Romantic Getaway – A trip for two, four days/three nights at The Cloister in Sea Island, Georgia

Two runner-up winners will each receive a Zappos.com gift card
The first 1,000 eligible individuals to submit an entry will receive a pair of FUTURO™ Revitalizing Socks
Visit http://s.3m/cp,/Ytwc to enter the FUTURO™ STAND STRONG sweepstakes, for sweepstakes rules and regulations and more information about FUTURO™ Legwear.


Find out more about FUTURO™ Graduated Compression Legwear or pick up your own at Walgreens.
Save
Download Nurse Bingo Today!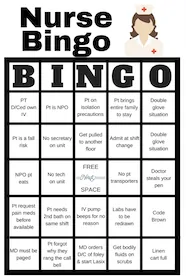 Liven up any shift with a fun game of bingo. See who can fill a row first!
Fill a whole card and lose grip with reality.
Your privacy is protected. We will never spam you.