*articles contain affiliate links*
Holistic nursing cares for the whole person. If your curious about how to put this into practice, this guide is for you. Learn what it is and how to do it!
Chances are, you probably already practice holistic nursing without even knowing it. This philosophy treats more than just specific symptoms or diseases. It treats the entire person. Let's look closer at exactly what holistic nursing is and how to use it on your shifts.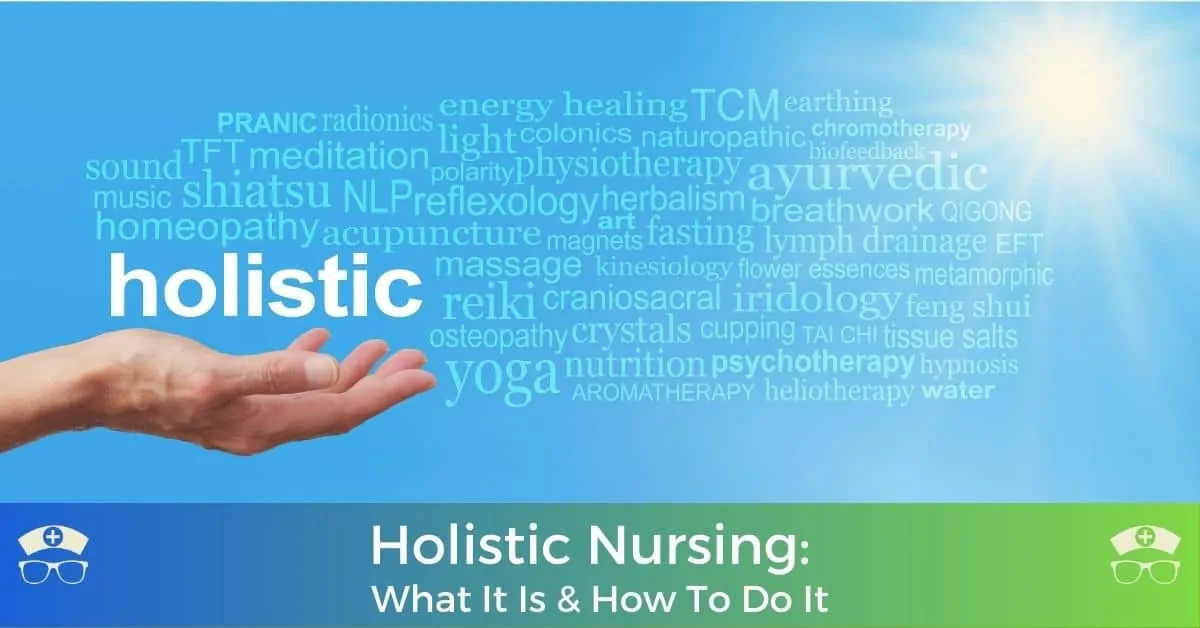 What Is Holistic Nursing?
Holistic nursing is a nursing practice that treats all the parts of a person at the same time, not just individual symptoms. It's also called a complementary health nurse.
These nurses take a mind-body-spirit-emotion approach to helping patients heal. They will often employ other practices in their daily lives including mediation and spirituality. They might look for ways to use alternative medicine with patients too.
Holistic Nursing Theories And Models
Florence Nightingale – the pioneer of modern medicine – believed in holistic nursing practices. Other theories and models that holistic nurses look to and reference include:
King's Theory of Goal Attainment
Neuman's Systems Model
Parse's Human Becoming Theory
Erickson's Modeling and Role Modeling Theory
Watson's Philosophy and Science of Caring
Types of Alternative Medicine Holistic Nurses Use
Holistic nurses might use alternative forms of medicine and care for their patients. These are used in addition to the traditional Western medicine and don't interfere with their current treatments.
Some of the different forms of medicine might be any of the following:
Dietary Advice
Meditation
Acupuncture
Therapeutic Massage
Self-Care
Spirituality
How To Become A Holistic Nurse
To become a holistic nurse, you need to have a BSN or ADN and then become a board-certified nurse (RN).
After you are a board-certified nurse, you can apply to become a certified holistic nurse through the American Holistic Nurses Certification Corporation.
To be eligible for this certification, an RN must work full-time for a year (about 2,000 hours) within the past 5 years. After that, you also have to complete 48 contact hours of holistic nursing continuing education.
You also have to pass both a qualitative assessment and quantitative exam.
Holistic Nurse Salary
How much do holistic nurses make? This all depends on where you live. Salary varies greatly by location. However, most holistic nurses earn between $45,695 and $86,471 with a median annual salary of $68,450.
Where Do Holistic Nurses Work?
Holistic nurses usually work in private practices, birth centers, or they are hired to work directly in patient's homes.
There are holistic nurses that work in a typical hospital setting and just utilize their philosophy when they care for patients.
Take Charge of Your Nursing Career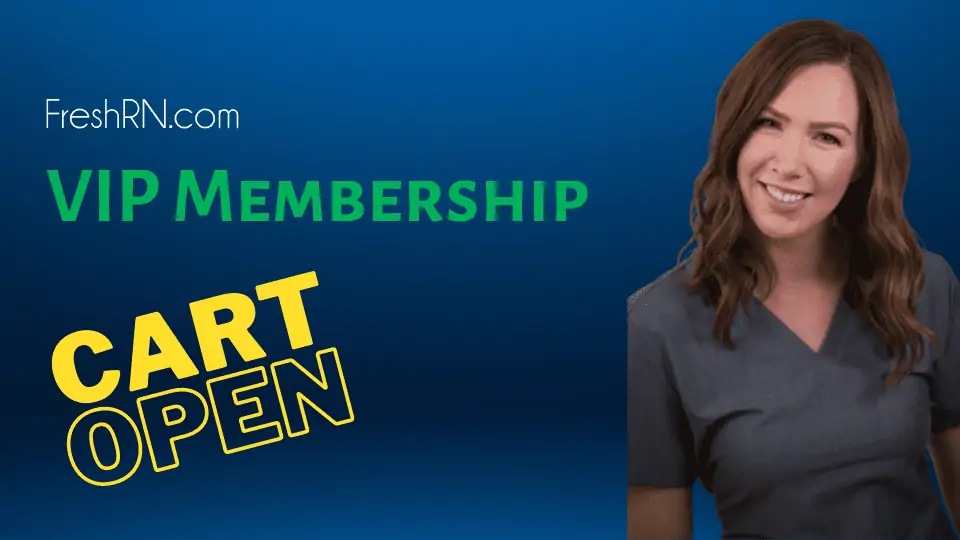 Your first year as a nurse is daunting. You need someone in your corner telling you what your managers really need from you, helping you learn to interact with your preceptor, and really just manage your life. Find all that an more with the FreshRN VIP - Membership.
I'm Ready to Thrive
What Holistic Nurses Do
At its core, holistic nursing is about caring for the mind, body, and spirit of the patient. With this philosophy, the duties of a holistic nurse will extend beyond taking vitals and giving medications.
What a holistic nurse does depends on which type of treatment modalities to practice. These are the most common ones:
Biologically-Based – Educate patients about herbal therapies and nutritional treatment
Energy Medicine – Praying for/with the patient, use healing touches like Reiki
Mind-Body – Engage patients in hypnosis, lead them in art therapy, teach meditation
Manipulative Practices – Give healing massages, acupressure, and acupuncture
Another thing holistic nurses do is engage and support a patient's psychological health and well-being too. This involves eye contact, interpersonal communication, and providing emotional support.
Final Thoughts
If you are someone that really believes in alternative medicine and treating the entire person- spirit, mind, and body – then you should consider a career in holistic nursing. This is an incredibly rewarding career where you will have the chance to connect with patients and their families on a very personal level.
More Nursing Career Guides
While you research which type of nurse you want to be, here are some more nurse career guides that will help you make the job a lot easier.