*articles contain affiliate links*
The post-anesthesia care unit (PACU) nurse is a job that requires keen attention to detail. Are you curious about this field? Learn more about it, including the most recent salary range.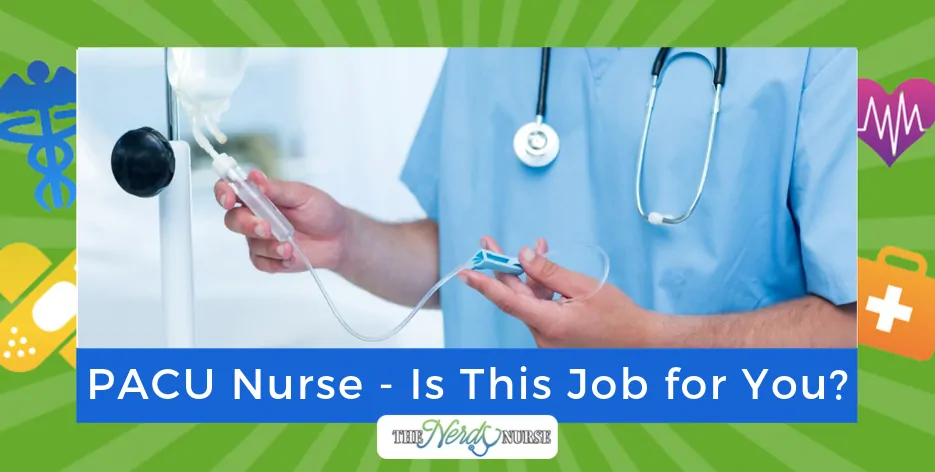 Is this job for you? Let's look closely at what it requires and help you make that decision.
Post-Anesthesia Care Unit (PACU) Nurse
As the name implies, a PACU nurse cares for people who just had surgery under anesthesia. These nurses closely monitor their vital signs. They observe and treat the patients and make sure they wake up safely and react correctly to the anesthesia.
This guide will look at every aspect of this specialty and help you decide if you want to make this one of your career goals.
PACU Nurse Responsibilities
First, let's look at what a PACU nurse does on a typical shift.
All of the responsibilities revolve around caring for patients that just came out of surgery and have to recover from anesthesia.
These include:
Monitor post-op patients
Oversee Vital Signs
Assess Recovery
Change Bandages
Educate patients and their families about post-op care
Administer medications
If a patient experiences a negative reaction to the anesthesia or it doesn't wear off correctly, the PACU nurse must be able to respond quickly.
There is no standard number of patients a PACU nurse monitors each shift. Some patients only have to stay in the PACU for 30 minutes, others for hours.
PACU Nurse Salary
How much you earn as a PACU nurse depends on your experience and the part of the country in which you work. Generally speaking, the median salary of a PACU nurse in the USA is about $40 an hour, or $84,000 a year.
According to Glassdoor, the base salary of a PACU nurse is $69,270 a year. Here are a few average salary reports from some of the major metropolitan areas in the US.
Kansas City – $57,000/year
Washington D.C. – $68,000/yearh
Chicago – $66,000
San Fransisco – $120,000
Denver – $64,000
Dallas – $66,000
How to Become a PACU Nurse (Requirements)
Becoming a PACU nurse is just like any other nursing specialty.
First, you have to have your RN. After you pass the NCLEX and earned the RN title, you can begin working in a medical setting and gaining valuable experience for this job.
The experience as an RN is very important. You need to learn solid skills like response time, communication skills, and patient assessments. In fact, some hospitals promote nurses to PACU nurse without any additional training or education, since the skills acquired on the med/surge floor is often enough.
There is training that you can do to give your resume a leg up on the competition. You can become a certified post-anesthesia nurse (CPAN). To qualify, you just have to have 1,800 clinical hours over the span of 2 years and pass the certification exam. Learn more about this exam from the American Board of Perianesthesia Nursing Certification. 
Continuing Ed Requirements
After you become a PACU or CPAN nurse, you will have to maintain your certification. This means taking the proper continuing education classes.
The only continuing education requirements are a recertification process. And this only has to happen every 3 years.
To become recertified as a CPAN, you need to take the exam again or complete 90 contact hours.
Is a PACU Nurse an OR Nurse or A Nurse Anesthetist?
The PACU nurse, OR nurse and nurse anesthetist all deal with patients recovering from surgeries and anesthesia, so what is the difference between these jobs?
Take Charge of Your Nursing Career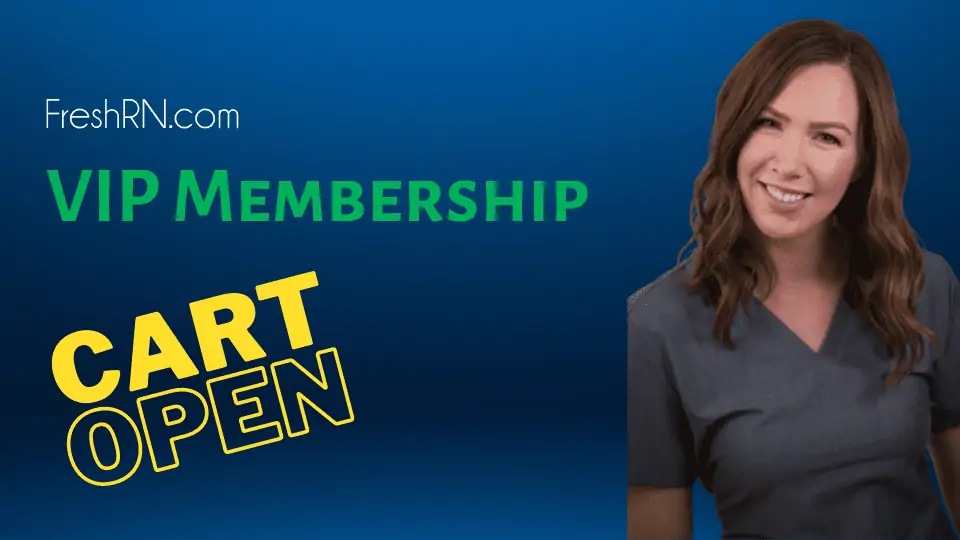 Your first year as a nurse is daunting. You need someone in your corner telling you what your managers really need from you, helping you learn to interact with your preceptor, and really just manage your life. Find all that an more with the FreshRN VIP - Membership.
I'm Ready to Thrive
There is a bit of overlap in job responsibilities, but there are also some stark differences.
Operating Room (OR) Nurse: These nurses prepare patients for surgery and assist the surgeon during the operation. They might help before the patient undergoes anesthesia, but after the surgery is over they hand the patient off to the PACU nurse.
Nurse Anesthetist (CRNA): This is a very specialized nursing field with very specific responsibilities. They assist anesthesiologists to administer the anesthesia to the patient. They are responsible for the prep and administration of it. But after the patient comes out of surgery, the CRNA's job responsibilities end.
PACU Nurse: This nurse works with and monitors patients after the surgery.
Is This Job For You?
Now that you know more about the PACU nurse job, is it for you? A PACU nurse has to diligent and able to assess even minor changes in a patient's vitals after surgery. They also must be excellent communicators, since they will interact with and educate the patient's family after surgery.
It can be a very rewarding job. It's an excellent choice for anyone that enjoys the comfort of routine since this job's duties don't change or fluctuate very often.
As opposed to an ER nurse who never knows what they will encounter that shift, a PACU nurse can rely on knowing what that job will be like every single day.
Another big part of being a PACU nurse is comforting patients. Coming off of sedation can have emotional effects. If you are someone that is good at calming and reassuring people, then this job is perfect for you.
More Nursing Specialties
Trying to find the perfect nursing job can be fun or anxiety-inducing. But you can count on the fact that there are a ton of varieties of jobs out there. Here are a few more to consider as you create your career plans.
Certification Review for PeriAnesthesia Nursing

You Breathe I'll Do Everything Else – PACU Nurse Long Sleeve T-Shirt

Surgical Care Made Incredibly Visual! (Incredibly Easy! Series®)

Distressed PACU Nurse Shirt Nursing Week Gift Apparel

Download Nurse Bingo Today!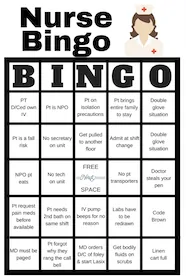 Liven up any shift with a fun game of bingo. See who can fill a row first!
Fill a whole card and lose grip with reality.
Your privacy is protected. We will never spam you.