*articles contain affiliate links*
Nursing theories are something you learn in nursing school. But don't just glaze over this part. Understanding these theories and the theorists that created them can impact your job as a nurse.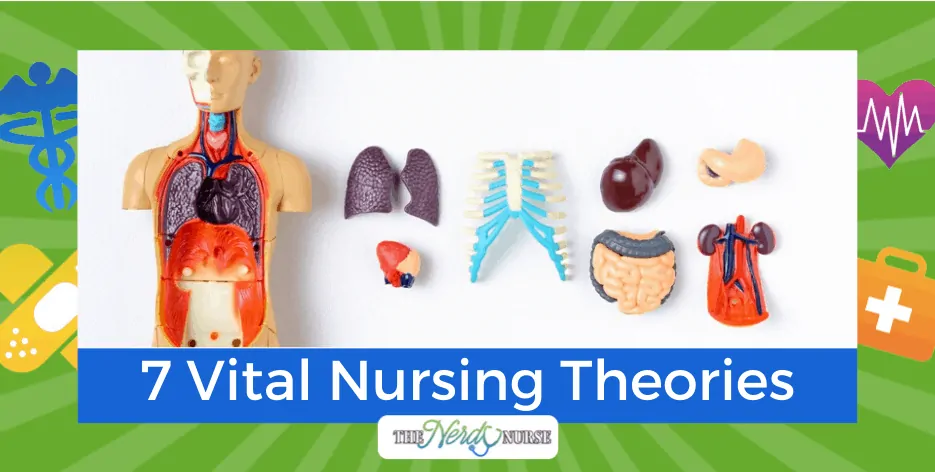 What Are Nursing Theories?
Nursing theories are basically a philosophy or a way of looking at the nursing profession. There have been hundreds of authors and nursing pioneers that have helped to construct how we view nursing today. Some of the theories help us understand how to communicate with patients, how to care for them, and how to encourage healing.
According to a paper published by the University Hospital Wales, a nursing theory "helps nurses to understand their purpose and role in the healthcare setting."
7 Essential Nursing Theories
While there are enough nursing theories out there to fill a book, I picked out the 7 most applicable and useful nursing theories. These are ones that nurses still use today. Learning about them could give you a clearer view of your job as a nurse and help you discover new motivation and purpose.
Read through these theories and ask yourself how they can apply to your job and help you become a better nurse.
#1 Environmental Theory
Florence Nightengale created this theory back in 1859. It states the extreme importance and influence of the environment in the health and healing of patients.
According to Florence Nightengale, this theory "ought to signify the proper use of fresh air, light, warmth, cleanliness, quiet, and the proper selection and administration of diet – all at the least expense of vital power to the patient."
Following this method means you try to make the patient's room a place of healing. It also means keeping it clean, making sure they are eating right, helping them have access to plenty of light and fresh air. It also means the patient has a voice and a say in all of this. Listen to them and help them understand why you are administering care the way you are.
#2 Theory of Interpersonal Relations
Hildegard E. Peplau developed her theory in 1952. It looks closely at the effect the nurse's interactions with the sick and how they heal.
According to the Nursing Theory website, it is comprised of four parts.
The four components of the theory are: person, which is a developing organism that tries to reduce anxiety caused by needs; environment, which consists of existing forces outside of the person and put in the context of culture; health, which is a word symbol that implies forward movement of personality and other human processes toward creative, constructive, productive, personal, and community living.
This theory is used a lot in psychiatric nursing. You can put it into practice by understanding how the environment and the patient's needs all affect their overall health.
#3 Maternal Role Attainment Theory
Ramona Mercer created this theory about nursing care and interventions for mothers. It looks closely at the bond mothers have with their newborn babies and how nurses can help facilitate it. She did most of her studies in the 1970s, learning about parenting in low and high-risk situations.
This is a very important theory to know if you want to be a neonatal nurse or work on the labor and delivery floor.
#4 Nursing Process Theory
We can thank Ida Jean Orlando for developing this theory. Because of it, we now understand the importance of a nursing care plan for different scenarios.
This theory not only establishes the necessity of nursing care plans, but it also establishes the importance of communicating effectively with patients. According to her, patients have their own interpretations of their health and situation. Nurses ought to validate their analyses with the patient before drawing conclusions.
#5 Tidal Modal Theory
Another theory that deals mostly with mental health is the Tidal Modal Theory by Phil Barker.
It's important for people to gain control of their lives in order for them to heal and improve. This theory gives a framework you can use to explore the patient's need for nursing care and how to create an individual care plan.
Just like the nursing process theory, this one gives power and respect to the patients. They know what they are experiencing and they have the power to begin the healing journey. Nurses should be curious, asking lots of questions and learning all they can from the patient.
#6 Need Theory
In 1955, Virginia Henderson's Need Theory emphasized basic human needs and how nurses can help meet them. She also spoke up for the importance of giving patients independence so they can heal quicker.
Take Charge of Your Nursing Career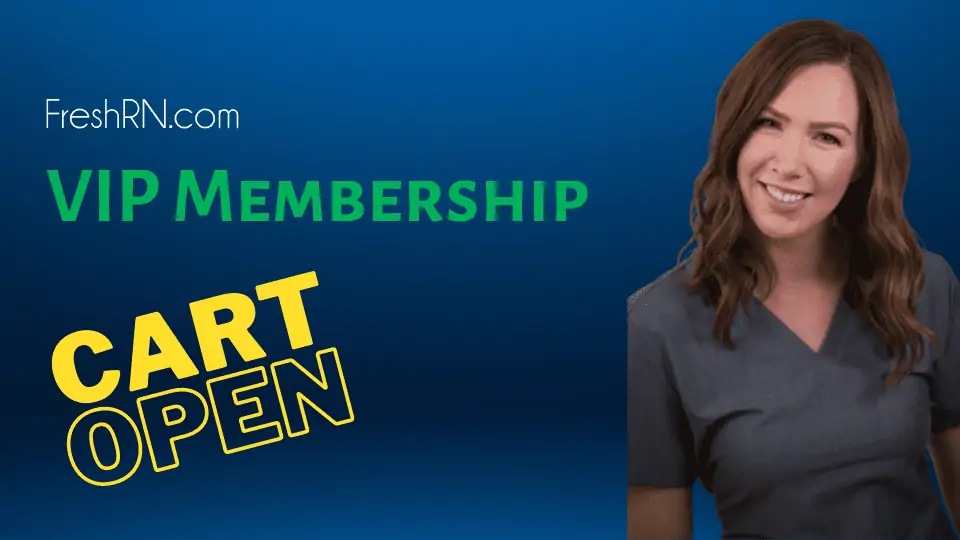 Your first year as a nurse is daunting. You need someone in your corner telling you what your managers really need from you, helping you learn to interact with your preceptor, and really just manage your life. Find all that an more with the FreshRN VIP - Membership.
I'm Ready to Thrive
There are actually 14 components to her Need Theory. Lots of people compare them to Maslow's Hierarchy of Needs because there is a lot in common between the two of them.
These 14 components span the spectrum from basic care like eating and drinking properly and disposing of waste, to faith and suitable clothes. The idea is that when you meet all 14 needs, you will be caring for the patient to the best of your ability.
#7 Philosophy and Theory of Transpersonal Caring
Finally, in 1979 Jean Watson created the theory of transpersonal caring. This theory looks beyond just treating disease to promoting overall health and preventing disease.
It looks at how nurses care for patients and how those care plans can promote overall health and wellness, prevent disease, and restore health.
In fact, if you prefer the more humanistic approach to nursing, you will love this theory. She taught that caring for people holistically promotes better health than a simple medical cure. The word you will read over and over as you study Jean Watson's theory is caring. Caring is essential to nursing. A caring environment accepts people as they are and helps them become healthier.
Nursing Theories Shape Your Role as a Nurse
As you study more nursing theories, you'll discover more about yourself as a nurse. Do you feel more comfortable thinking about numbers and figures, or are you drawn to caring for the whole person? Defining your own nursing theory can help you understand how to better help people that come to you for help.
More Nurse Life Inspiration
Nurses, we have to stick together. Keep inspiring and encouraging each other. I hope that these posts lift you up and give you fresh motivation.
Nursing Theories: A Framework for Professional PracticeNursing Theories: The Base for Professional Nursing Practice (6th Edition)Philosophies and Theories for Advanced Nursing PracticeKnowledge Development in Nursing: Theory and Process
Download Nurse Bingo Today!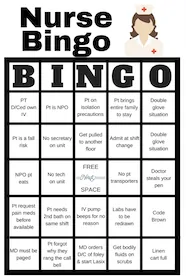 Liven up any shift with a fun game of bingo. See who can fill a row first!
Fill a whole card and lose grip with reality.
Your privacy is protected. We will never spam you.