*articles contain affiliate links*
There are some really well-paying and dependable nurse teaching jobs. Here's what you need to get one of those jobs and where to find them.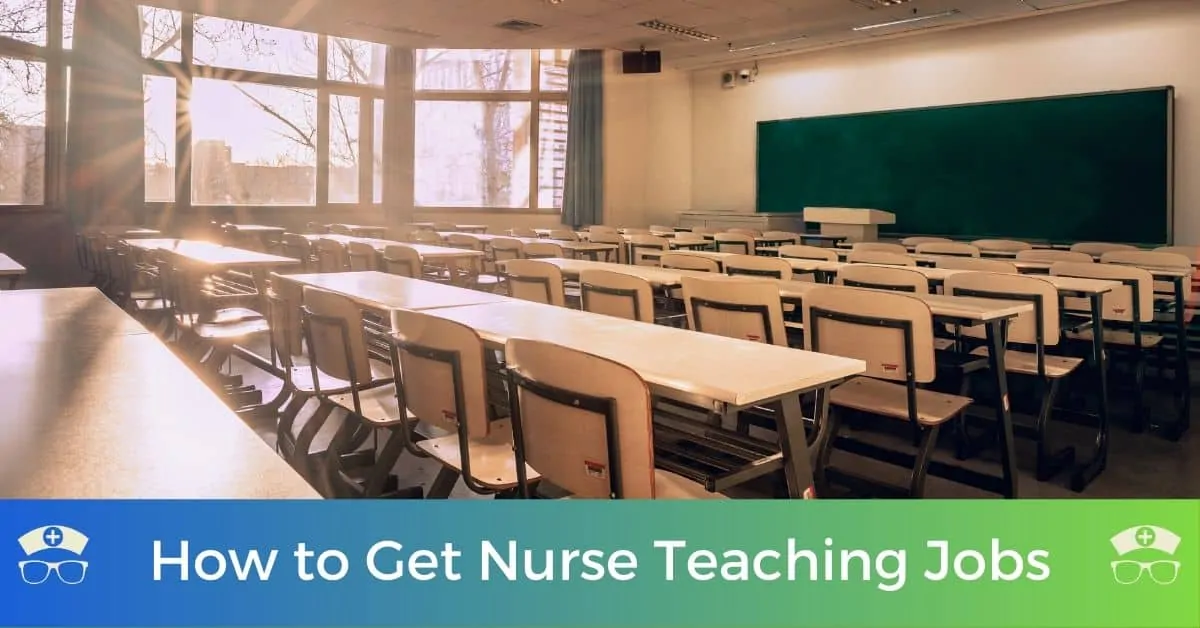 Nurse teaching jobs are so nice! You get the joy of investing in future nurses. Plus, there is a lot less mess! Whether you want to be a professor or a teacher, there are lots of nurse teaching jobs that can fit into your schedule and improve your life.
Nurse Teaching Jobs & How to Get Them
Let's look at the most popular nursing jobs, how much they pay, and what they are like. Then, keep reading to see what you need to qualify for these jobs.
Nurse Faculty
The most popular nurse teaching job that you will find is teaching at a nursing college. Joining as a nurse faculty member pays really well and has regular, dependable hours. They are also called nurse educators.
They either work in teaching hospitals or nursing colleges. They can work in all sorts of nursing schools – from technical schools to universities.
You could choose to work the regular 9-month academic year or take on summer school classes as well.
Nurse educators earn an average of $75,000 per year. This amount will go up or down depending on where you live, your experience level, and what type of institution you work for.
Typical responsibilities include:
Teach courses
Develop Lesson Plans
Grade Papers
Oversee Student's Clinical Practice
As a nurse educator, you could be expected to meet research and publishing requirements. You could also be expected to participate in professional organizations and students will demand your time.
This is a highly in-demand field. Lots of nursing schools don't have enough teachers for the growing demand of students wanting to enroll in nursing.
Public School Nurse
A public school nurse isn't exactly a nurse educator, but it does provide the same academic setting and 9-month schedule. A school nurse does a lot more than hand out bandaids.
Being a school nurse means you are involved in the care of all the students in the school. This can include:
Become part of the educational team that designs an Individualized Education Plan (IEP) for students with disabilities.
Assist students with feeding disabilities by completing gastrostomy tube feedings, catheterization, and tracheostomy care.
Conduct health screenings like vision and hearing ones.
Discuss and teach about the prevention of sexually transmitted diseases (STDs)
Implement and conduct STD prevention programs
Find resources for students in crisis situations
Create a health education curriculum with the principal
School nurses earn an average salary of $47,000 per year. This amount goes up depending on where you live and your experience.
Online/Remote Nursing Faculty Jobs
Finally, there are jobs you can get where you can teach nursing from your home office. These are typically adjunct professor jobs. This means the role is part-time or temporary. You could get an online teaching job for a semester and then have to keep applying for other classes.
So this job isn't as secure as a full-time professor job. However, it has added benefits. Working from home is the best commute ever. Plus, when you work from home you can avoid child care costs and wear and tear on your car.
The responsibilities are the same as other professors. But since you will be teaching online, you will also have to be comfortable working with technology like video chat, message boards, and recording and managing your videos for your courses.
Remote nursing faculty members earn an average of about $65,000 a year.
How to Get A Nurse Teaching Job
Nurse teaching jobs pay pretty well and you get the benefit of inspiring and helping future nurses. It's a fantastic job if you want it!
So how do you get a job at a nursing school?
Take Charge of Your Nursing Career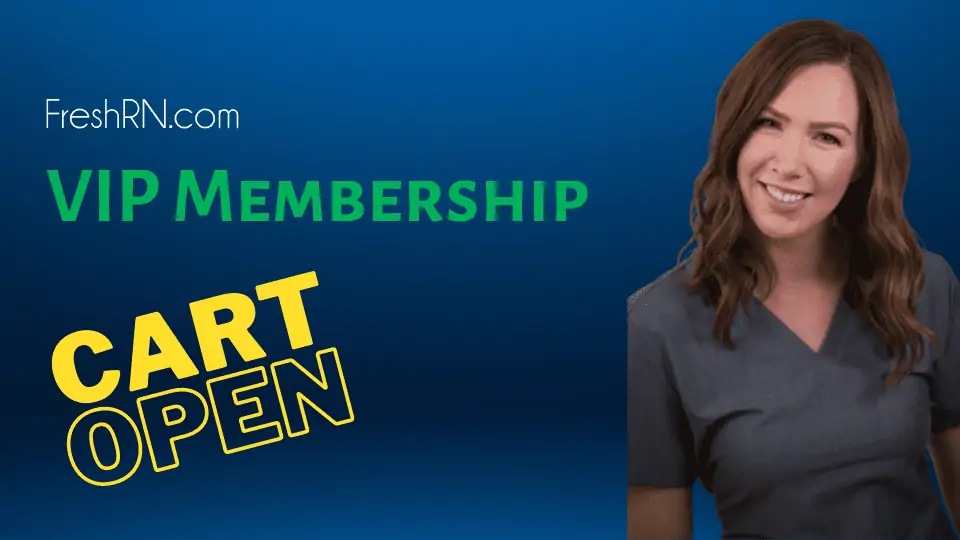 Your first year as a nurse is daunting. You need someone in your corner telling you what your managers really need from you, helping you learn to interact with your preceptor, and really just manage your life. Find all that an more with the FreshRN VIP - Membership.
I'm Ready to Thrive
If you want to teach at a university-level, you will need either a Ph.D. or DNP. Other places might require only an MSN degree.
Another thing you need to look at is the clinical experience the job requires. This changes depending on where you want to work, but most places will want at least 3 years' experience in a clinical setting.
While not required, if you become a certified nurse educator (CNE) you will stand out from the other applicants. You can obtain this from the National League for Nursing. Some of the prerequisites for this certification include at least a Master's of Science in Nursing.
The requirements are different from university to hospital to technical school. So check the requirements before you apply.
Other Nurse Jobs
What do you think? Is a nurse teaching job for you? If not, check out one of these nursing specialties next.
Nursing Instructor Mug – Nurse Instructor Gifts for Men and Women – Thank you Gift Idea for Clinical Nurse Teacher (11oz, white)

Inked – Never Dreamed I'd Be Super Cool NURSING PROFESSOR T-Shirt

TIIMG Great Clinical Instructor (Great Clinical Instructor)

Wampumtuk Student Tears, Teacher Gifts 11 Ounces Funny Coffee Mug