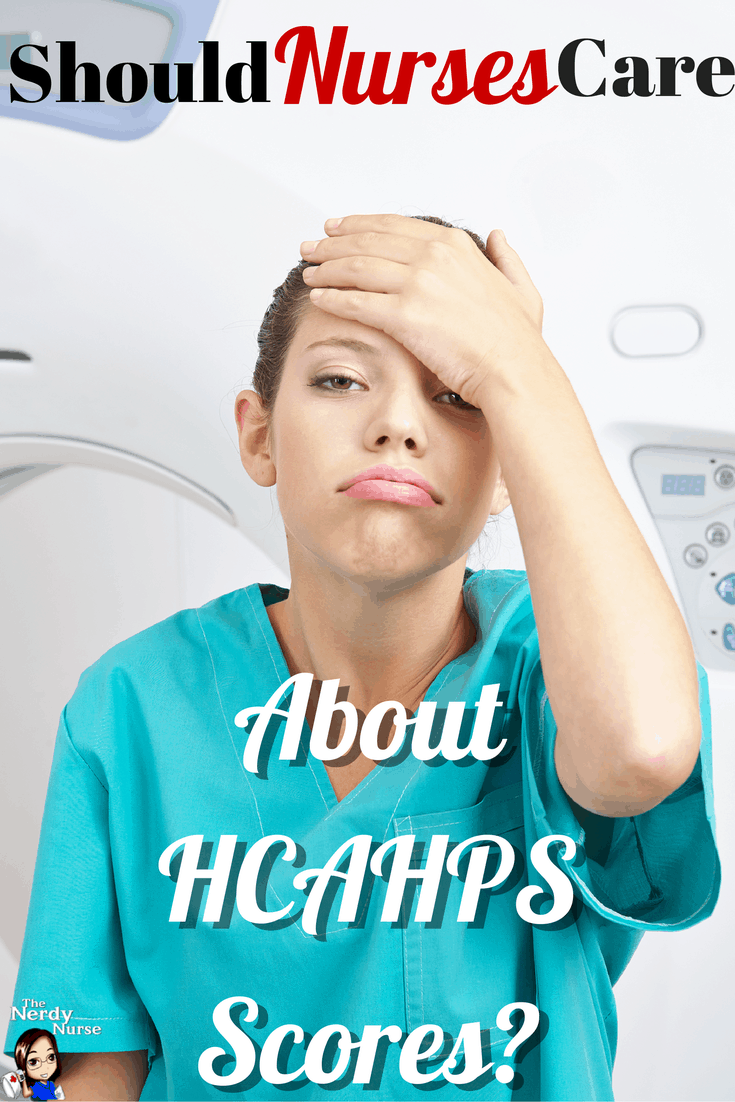 I remember when I first became a nurse and we would have monthly staff meetings to discuss various topics and issues that hospital administration had pushed down to us. I often grew frustrated with these meetings because the same topic kept coming up: HCAHPS scores. At which point the majority of the nursing staff would grumble and groan and complain about a standard that was unattainable due to ever-increasing workloads and complexities in the care they provided. Hospital administrators were trying to force the nursing staff to care about an issue instead of assisting them to grow and develop as better nurses by providing ongoing feedback and education.
I know now why the management kept bringing up HCAHPS scores. I know why they are important and what it can mean to a healthcare organization if they are not satisfactory. Unfortunately, I did not learn this information from the manager who repeatedly informed me that I needed to focus on HCAHPS scores. I also did not learn about it through any hospital provided literature, emails, or education. But instead through my own personal research on the issue.
What I found out later is that HCAHPS scores do matter! They especially matter to nurses because we the on the front lines of patient care and are often the people that patients interact with the most. We're often the ones that the patients are rating when they complete these surveys, but many of us are never even educated on what criteria is on the HCAHPS survey.
How fair is it be graded on a test you didn't know how to study for?
Hospitals need to step up to the plate and take on the responsibility of educating nursing staff on the what exactly HCAHPS surveys measure and what they can do to improve scores. This process shouldn't be a monthly blame-session in which the entire department feels defeated, but instead a continuous process that begins at orientation and is evaluated routinely.
But why should nurses be responsible for patient satisfaction surveys? Does it matter if a patient is or isn't satisfied with the care they receive?
The short answer is: YES!
Here are some key reasons:
Patients can view the results of the HCAHPS scores online and may make decisions about which facilities they go to for procedures and other care
Reimbursement for hospitals is tied to HCAHPS scores
I've met plenty of nurses who don't have interest in whether the hospital makes money, but it does matter. In the simplest terms, if the hospital doesn't make money they cannot afford to pay nurses. Even the most altruistic and caring nurses aren't interested in working for free. So reimbursement matters and HCAHPS scores matter!
Nurses shouldn't be solely responsible for staying up to date on HCAHPS surveys and the real implications it can have on their job security. Instead, hospitals should invest in their nursing staff by making education on HCAHPS scores available and frequently reinforce the methods to improve those scores outside boring meetings. One approach is to incorporate training in competencies that are trained and skilled throughout the year which will always keep nurses up to date with the latest information and tactics to improve scores.
Disclosure: This content has been brought to you by Halogen Software, the market leader in talent management software. Bringing value to nurses is at the forefront of Halogen Software's goals so they are partnering with nurse leaders online to bring attention to important issues that healthcare organizations face every day. To find out more Halogen Software and the support they can provide to your nursing staff check out their healthcare page.
Download Nurse Bingo Today!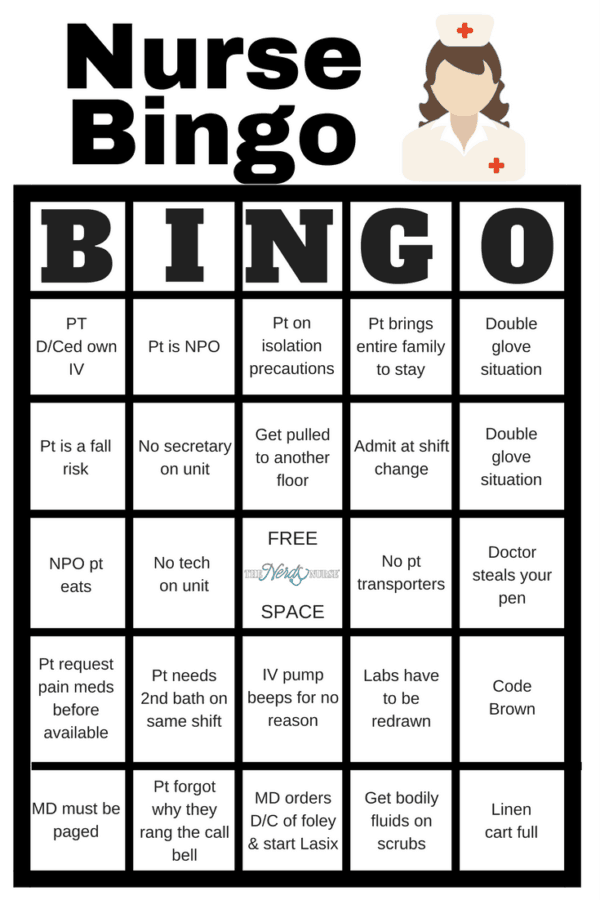 Liven up any shift with a fun game of bingo. See who can fill a row first!
Fill a whole card and lose grip with reality.
Your privacy is protected. We will never spam you.
Download Your Copy Today!

Your privacy is protected. We will never spam you.