*articles contain affiliate links*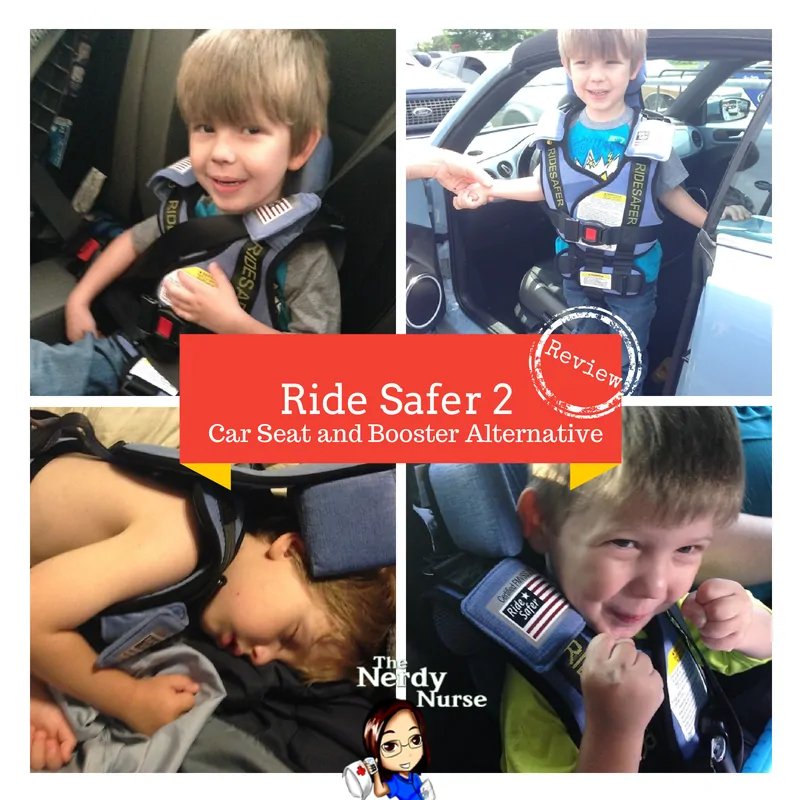 When traveling with a preschooler it can be difficult to ensure that you have all the things you need. Not only do you have consider all their clothing, dietary, and personal needs, but above all else you have consider their safety. But this can be a real challenge when traveling with a child that still requires a booster or car seat. Anyone who had ever flown with a small child and car seat can attest to the amount of frustration felt when trying to haul a car seat or booster through the airport and then the waiting and hoping game you play with the airline when gate checking the item. If you get it back in one piece, then you've won the game.
Fortunately, there is a safe, practical, and extremely portable solution that can help parents with children over 30 lbs say "Good Bye" to the burden of lugging that car seat on the pain: The Safe Traffic System RideSafer 2 Travel Vest.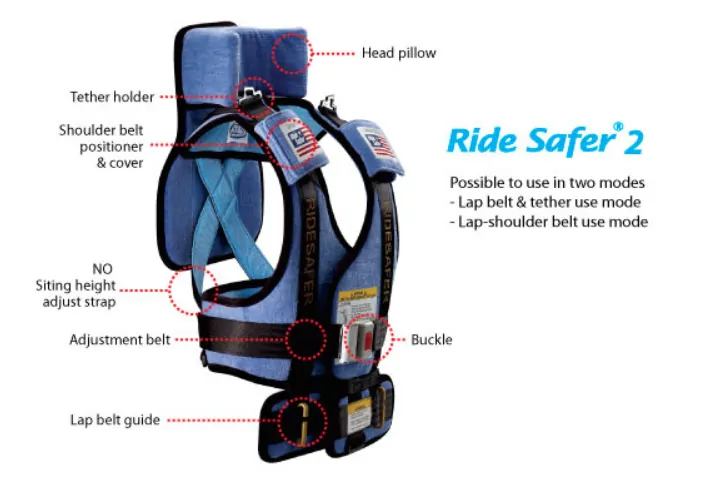 The RideSafer 2 is safe alternative to a car seat or booster for children 3 and older and weighing at least 30 lbs.
The Ride Safer Travel Vest is a restraint that is worn by the child like a vest. It is designed to provide upper torso restraint while vehicle's normal lap belt can't. It locates vehicle's lap belt in better position on lower side of the hips and thighs, and shoulder belt on the child's shoulder but not on neck preventing belt being loose. It also reduces the loads transferred to the child in a crash. Ride Safer is the smartest alternative to a booster seat you should carry for your child. It has improved crash performance, restraint, portability, comfort, convenience and acceptance improved crash performance.
As a mother of a 5 year old who weighs less than 40 lbs, I'm starting to grow tiresome of the car seat ballet. If we want to travel in another vehicle than our own, we have to spend 15-30 minutes uninstalling and re-installing the car seat. And let's face it, even the best car seats are a pain to install. It also limits the available space in a car. So when I learned there was an alternative I was eager to find out more about it.
And lucky for us, my little boy was eager too. In fact, when the RideSafer 2 travel vest  first arrived Ty wore it almost non-stop for a week straight. Whether eating, playing, or sleeping he just never wanted to take it off. He called it his super hero vest and especially liked the integrated headrest. Of course we did manage to squeeze him out of it for a few baths, but back on it when sometimes before he even had the chance to dry off.
I must admit that I was originally a little skeptical about using traveling with my child using anything other than a traditional car seat. After all, I am a nurse and it's my job to make sure that people are well cared for, especially my own flesh and blood. But after seeing the crash test results for the Ride Safer, learning that it is FMVSS 213 certified, and reading many online reviews I felt confident that it is a safe alternative to a traditional car or booster seat.
We've been using the Ride Safer 2 for a little over a month. It's super convenient to take on the go and can be packed in a small bag or purse. It's has a rugged design and high quality construction and we can load a child up in the vest, lock the tethers, and be ready to roll in a couple of minutes. This is certainly a benefit in the 100 degree Georgia summers.
So how do you know which RideSafer is right for you and your child?
There are some differences between the Ride Safer 2 and RideSafer 3. For example, a major benefit of the RideSafer 2  is that you can use in cars that do not have a shoulder belt as long as you use the included tether accessory. It also has an integrated head rest. And considering it's only a few bucks more than the RideSafer 3, I would really recommend the upgrade in the car seat alternative.
Both Ride Safer 2 and 3 are available in 2 sizes: small and large. You can select between blue, pink, black, grey, and yellow. Both models will also be comptabile with the upcoming FAA accessory (which will allow you to use the RideSafer on planes.)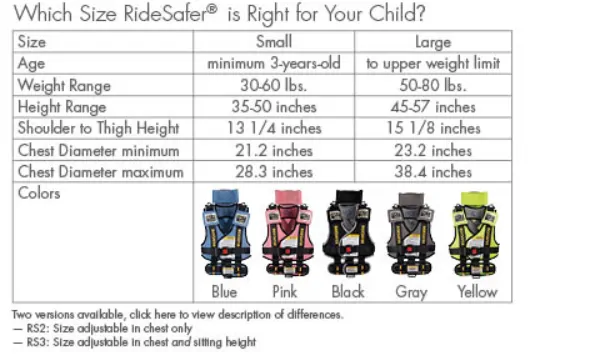 Product Details:
Meets or exceeds applicable Federal Motor Vehicle Safety Standards
Reduces head excursion by allowing child to sit directly on vehicle seat
Innovative energy absorbing components and the vest design distribute crash force over wide area of the body and decrease HIC
Top tether and proper shoulder positioning provide improved upper body restraint
Lightweight and easy to pack for trips or vacations
To find out more information about the RideSafer 2, RideSafe 3, and other innovative products for safe driving with children or while pregnant, check out http://RideSaferTravelVest.com.
You can pick up your own travel vest for between directly from http://saferide4kids.com/store/ or via Amazon.
Download Nurse Bingo Today!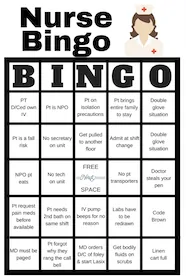 Liven up any shift with a fun game of bingo. See who can fill a row first!
Fill a whole card and lose grip with reality.
Your privacy is protected. We will never spam you.